Dad has raised you well to be what you are today, he is the one who's been giving you what you want right from the day you were born – it's now time to return the favor, and what better time than Christmas to do so. This Christmas, gift your dad something thoughtful and cool. To make the selection easier and simpler for you, we have listed the best possible gifts for dads. Happy Shopping!
Also Read: More Christmas Gift Ideas
1. Vacu Vin Wine Saver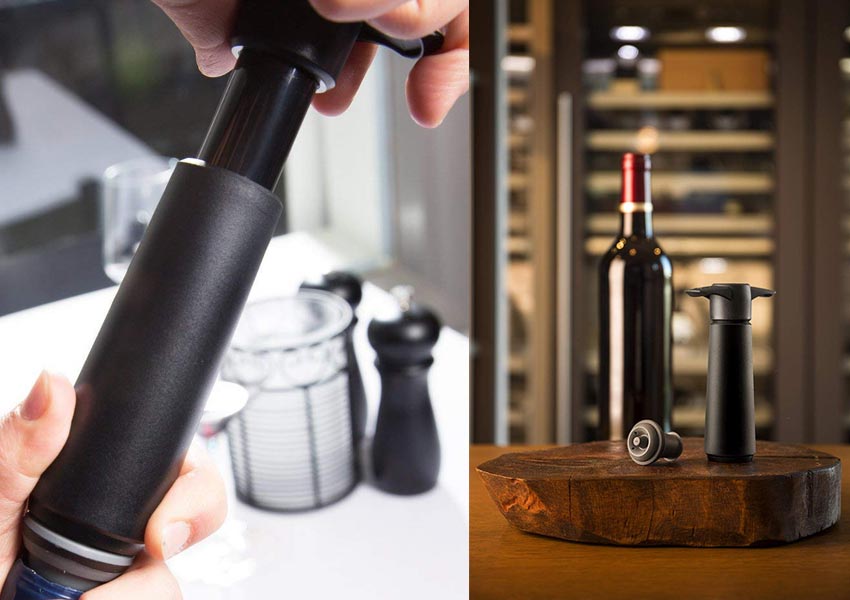 Vacu Vin Wine Saver has revolutionized the wine preservation procedure for customers around the world. It's a smart invention that helps extracts the air from an opened wine bottle and reseals it with a vacuum stopper to keep the wine tasting fresh for up to a week. The idea of this nifty device is to inhibit the oxidation process in the bottle which deteriorates the wine taste. It is suitable for all Red and White wines.Read More
2. iTouchless Stainless Steel Automatic Trash Can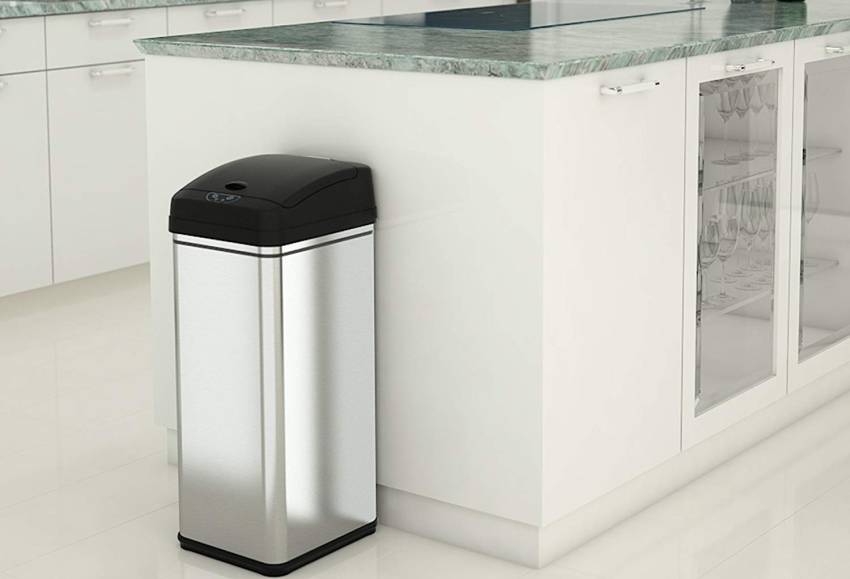 Managing trash can be made easier with the 100 percent touchless Automatic Trash Can. The trash can from iTouchless senses the motion of your hand to open the lid automatically. This makes the can hygienic and convenient to use. The iTouchless can is fitted with a natural carbon odor filter that absorbs and neutralizes the trash odors and keep the bin and the surround environment fresh and smelling clean.Read More
3. GCI Outdoor Foldable Rocking Chair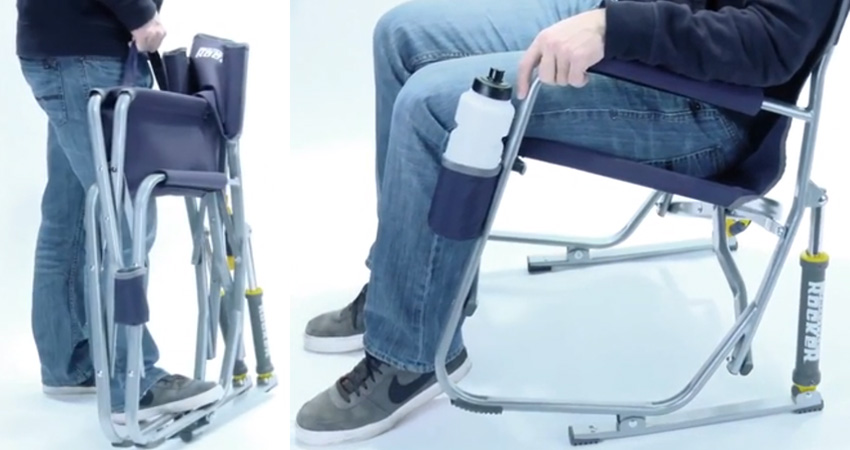 GCI Foldable Rocking Chair is perfect for any outdoor enthusiast who loves to sit and relax in nature. Designed to deliver you a smooth rocking effect on any surface outdoors, the GCI rocker is made with patented Spring-Action Rocking Technology. The Outdoor Freestyle Rocker is constructed in powder-coated steel, which makes it lightweight and sturdy enough to supports up to 250 pounds.Read More
4. Snow Joe Electric Snow Thrower with Light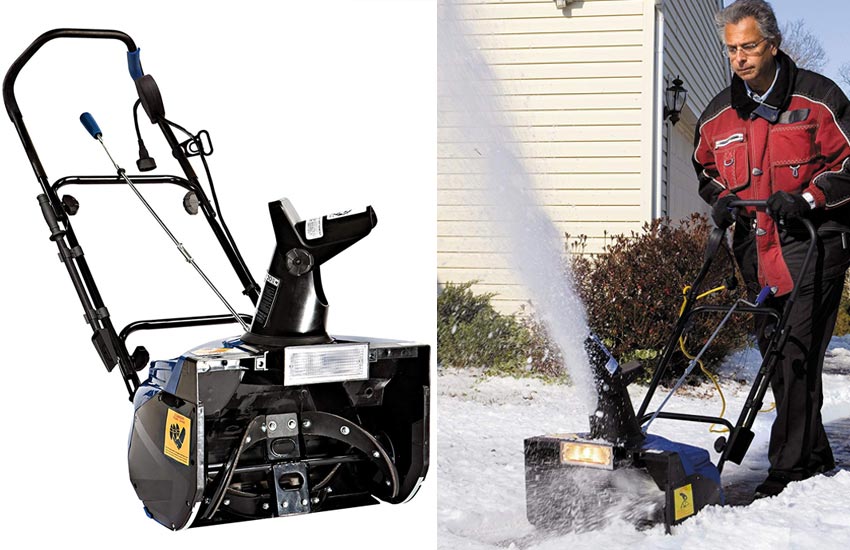 Designed to make cleaning the heavy white stuff nature drops in your way really convenient and easy – the Snow Joe Ultra SJ623E is a powerful electric snow thrower with the performance to match a gas-power snow thrower. Featuring a 15-amp motor, the Snow Joe's dynamo can move almost 720 lbs of snow per minute. The durable 4-blade rotor on the thrower is made from heavy grade steel, which cuts 18-inch wide and 10-inch deep swath of snow on each pass.Read More
5. Growsun 10 Gallon Fabric Potato Bag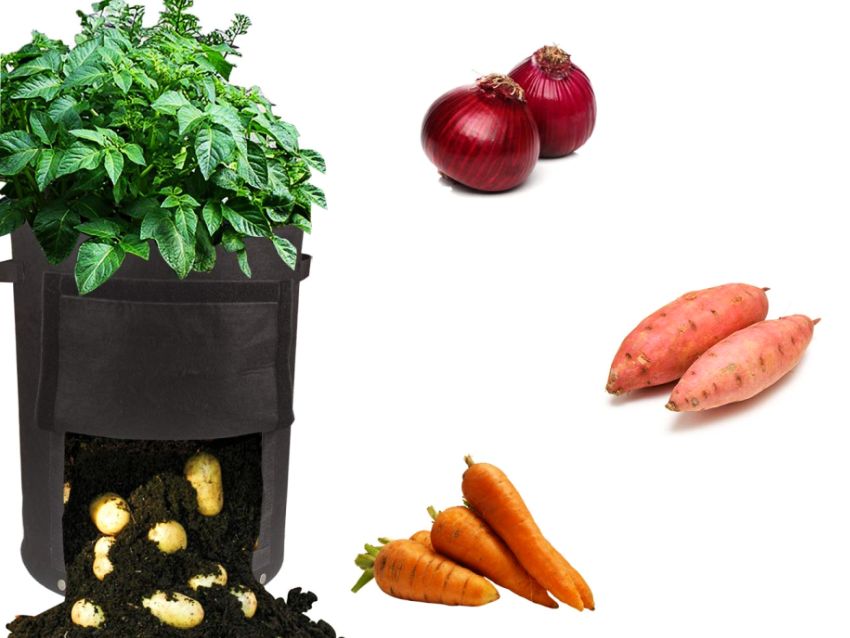 Growsun delivers a fabric potato bag that is designed to grow onions, carrots, tomatoes, flower etc. in addition to potatoes. Weighing only 300g, the bag is made from 100 percent non-woven, BPA-free felt. Measuring 18-inch high and 14-inch wide, the planter allows roots to breathe and grow healthier. The fabric potato bag boasts of healthy plant growth and it efficiently accommodates 5-7 potato seeds.Read More
6. Xtend & Climb Telescoping Aluminum Ladder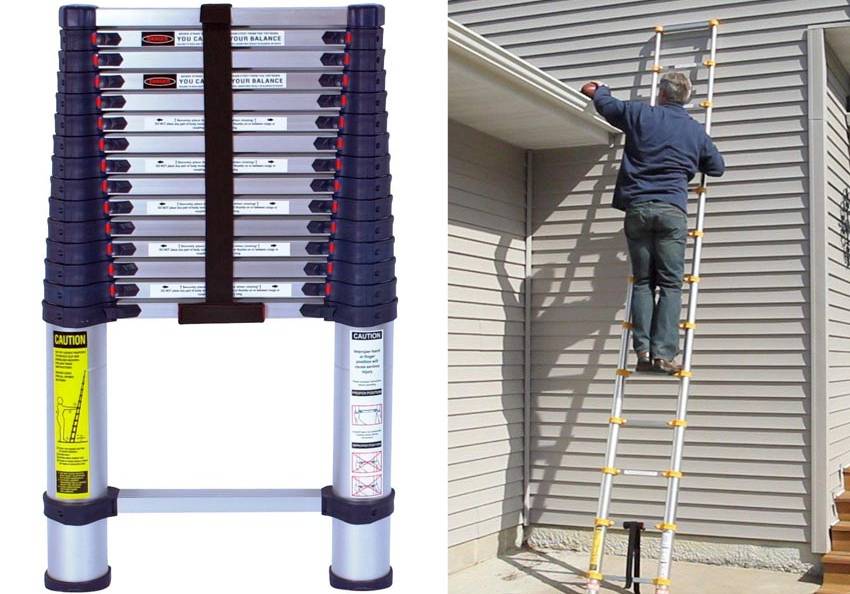 A heavy-duty telescoping ladder used by most serious DIY-ers, the Xtend & Climb Telescoping Aluminum Extension Ladder opens by the foot to 15.5 feet, which makes it one of the tallest telescoping ladder out there. Ideal for the highest and hardest task, the ladder is also easy to carry and transport since it can retract down to 36.5-inches at the smallest.Read More
7. Secura 4-Liter Electric Hot Air Fryer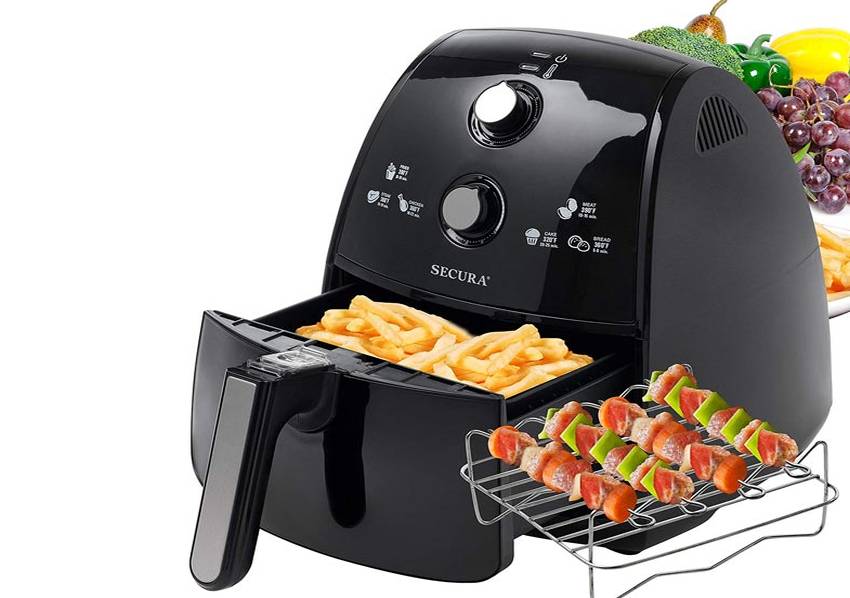 Love fried food, but health doesn't allow you to consume all that oil – take home the Secura electric hot air fryer and enjoy your favorite foods with hardly any oil. The Secura hot air fryer cuts out the oil from your frying and uses hot air in combination with high-speed air circulation (rapid hot air) to cook you crispy food without the added fat.Read More
8. BedJet V2 Climate Comfort for Beds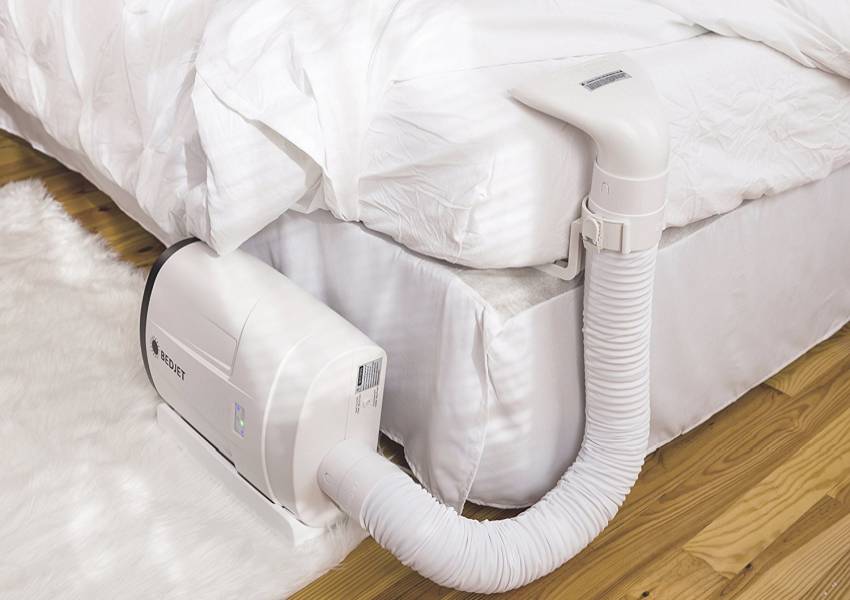 Using advanced technology, the BedJet V2 sends gentle and quite stream of air (hot or cool) into your bed. The powerful cooling and warming comfort makes the BedJet a thing to have in the bedroom. Compatible with any size bed including adjustable beds, the V2 in the cooling mode ventilates the bed and helps wick out body heat and moisture instantly. Warming mode makes cold feet and bundling up in warm pajamas and heavy bedding a thing of the past. Read More
9. Ring Video Doorbell 2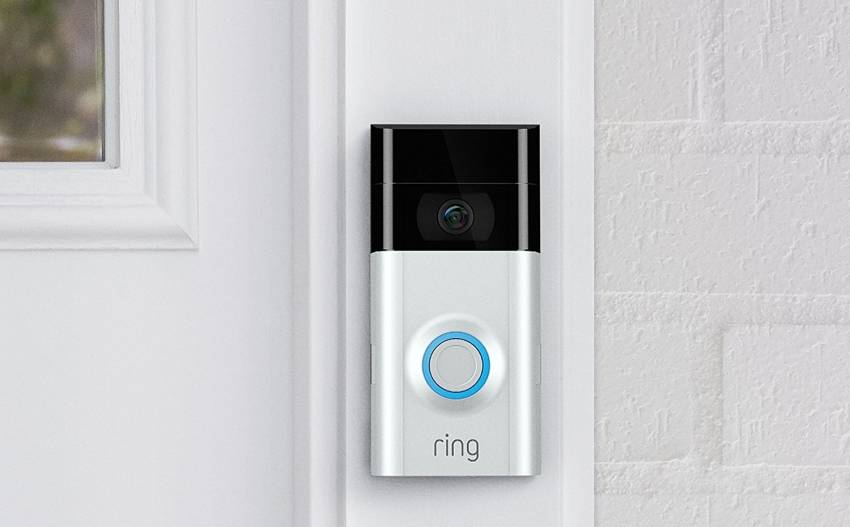 Now answer the door and keep a constant watch over your home right from your phone, tablet or PC with the Ring Video Doorbell 2. The next gen security doorbell sends you alerts when someone approaches the door – you can then see, hear and speak with the visitor from anywhere in the house or outside.Read More
10. Soma Double Wall Glass Tea and Coffee Brew Bottle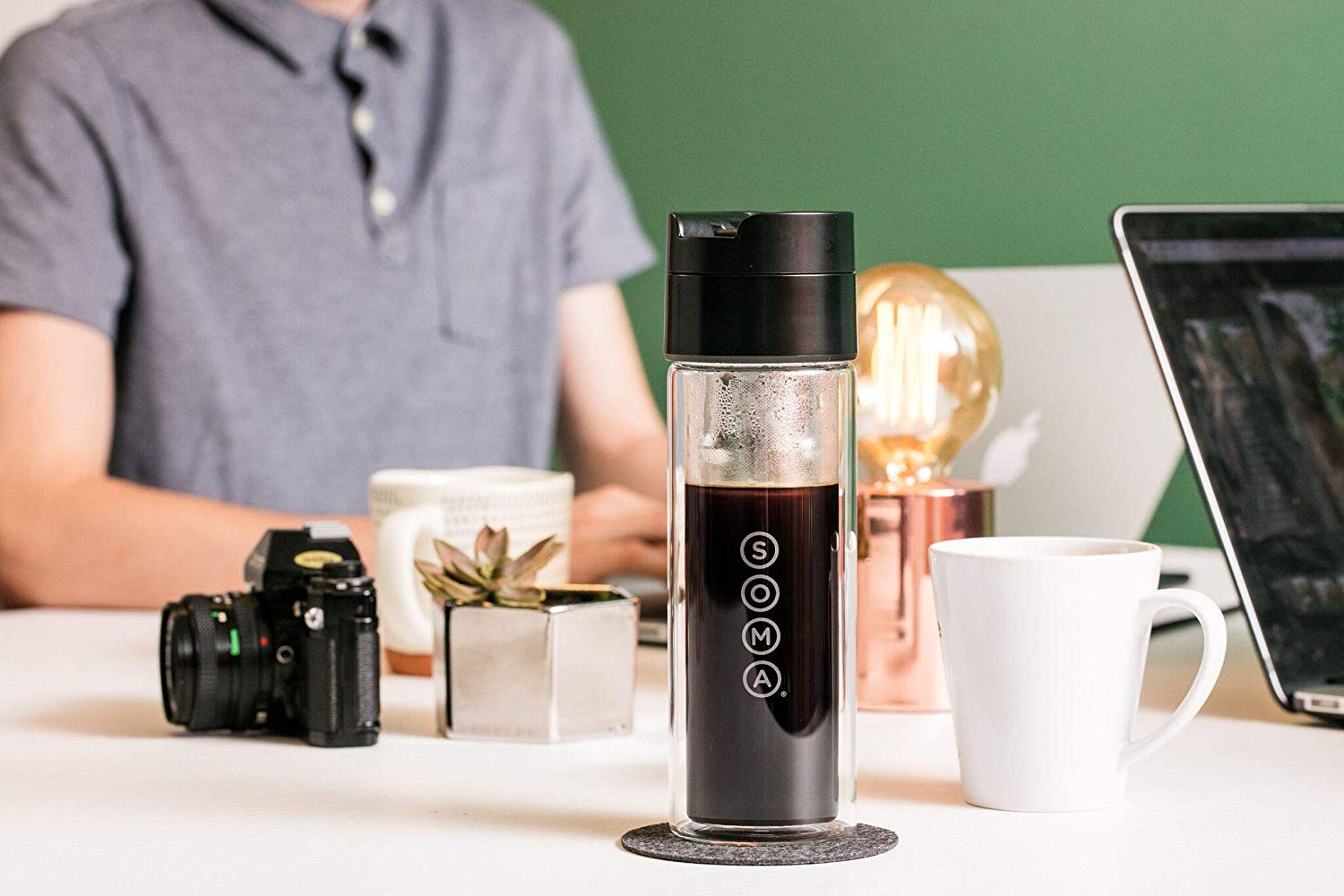 Soma Double Wall Glass Tea and Coffee Brew Bottle is not just a regular brewing device, it's your coffee mug too. It is designed for everyday tea or coffee drinkers. With this brew bottle, you remain hydrated and caffeinated with equal convenience at home and on the go. Pour hot water over ground coffee, put the lid on and step out of the house, ready to tackle the world with your favorite cup of Joe in the hand.Read More
11. Nekteck Foot Massager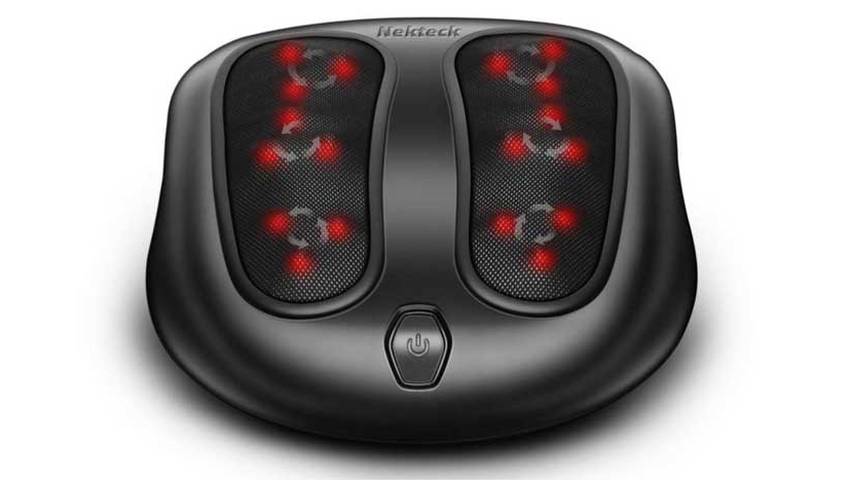 Nekteck Foot Massager, with the amazing benefits of Shiatsu Therapy, is the massager you always wanted to ease tensions and relieve the foot muscle pain. The compact sized massager is ideal to use at home or in office. It has six-massage heads along with 18 rotating massager nodes for kneading comfort. The Nekteck Foot Massager amazingly relaxes the muscles, eases tension and regulates blood flow.Read More
12. ZENSTYLE Height Adjustable Bar Table and Ice Bucket Combo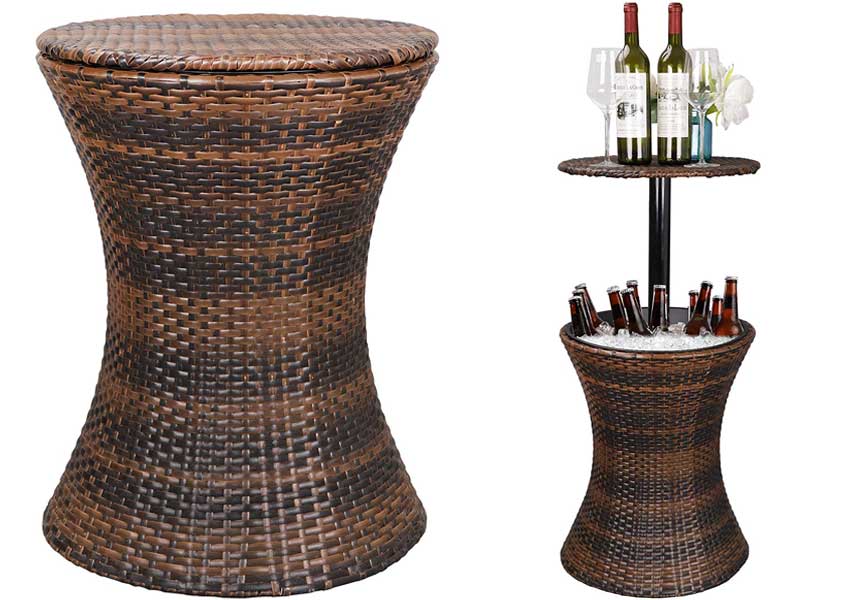 If your daddy is a party buff, get him the ZENSTYLE height adjustable bar table. Designed as an ice bucket to store drinks and keep them cool for hours during a party, cocktail, or a barbeque, the table has an height adjustable center post, which allows the round lid of the ice bucket to be retracted upwards to form a sturdy table whereon you can place drinks and food.
The Zenstyle height adjustable bar table is made from durable, weatherproof PE rattan – sturdy iron lining and rust resistant black coating on the outside, and galvanized iron container on the inside. Given its robust construction the bar table is made to battle the elements and keep you partying for years.
The table's ice bucket features a built-in drainage, which allows you to drain out the melted ice and water conveniently. The Zenstyle bar table and ice bucket combo makes an ideal gift for fathers who spend ample time partying by the pool, on the deck, at the backyard or other outdoor places.