We have 11 months in front of us; each rife with opportunities to try the color and interior design style that will trend throughout the year as per industry experts. The top interior design trends of 2022 observed muted and soothing color schemes, plush furniture, and a sense of calm in our humble abodes. 2023 is turning a new leaf with slightly bright and statement looks that will blow new life into our homes and shed the dreariness of the past behind.
The on-trend décor may seem superficial to a few, but a great proportion believes in going with the trend and maintaining their home décor accordingly. People, especially interior design experts, are always enthusiastic about what colors and design styles will reign in the coming months and how to incorporate them inside homes.
From various architectural features like alcoves making a splashing comeback to sustainability and a biophilic design staying put; here are the biggest interior design trends of 2023. Let's help you create a space that is more personalized and will make you smile.
Emergence of Art Deco
Nothing ever goes out of style, not really! It simply circles back to us at some point, whether we talk about fashion or interior design. Reviving popular styles of yore is a popular interior design theme and designers certainly take fun in recreating these decorative styles like Art Deco.
The design style has a bright color palette, geometric patterns, and symmetry shaping the interiors. Popular in America and Europe during the 1920s and 1930s, art deco focuses on modern and decadent detail work in a glamorous and luxurious manner.
Grey Joyner of Grey Joyner Interiors told Homecrux, "I think the influence of art deco-inspired accent pieces and accessories will come into play for 2023. I'm starting to see more and more influence from this period." This style of the old days is one of the biggest interior design trends of 2023. The clean lines and stylish curves will make their presence felt in the coming months.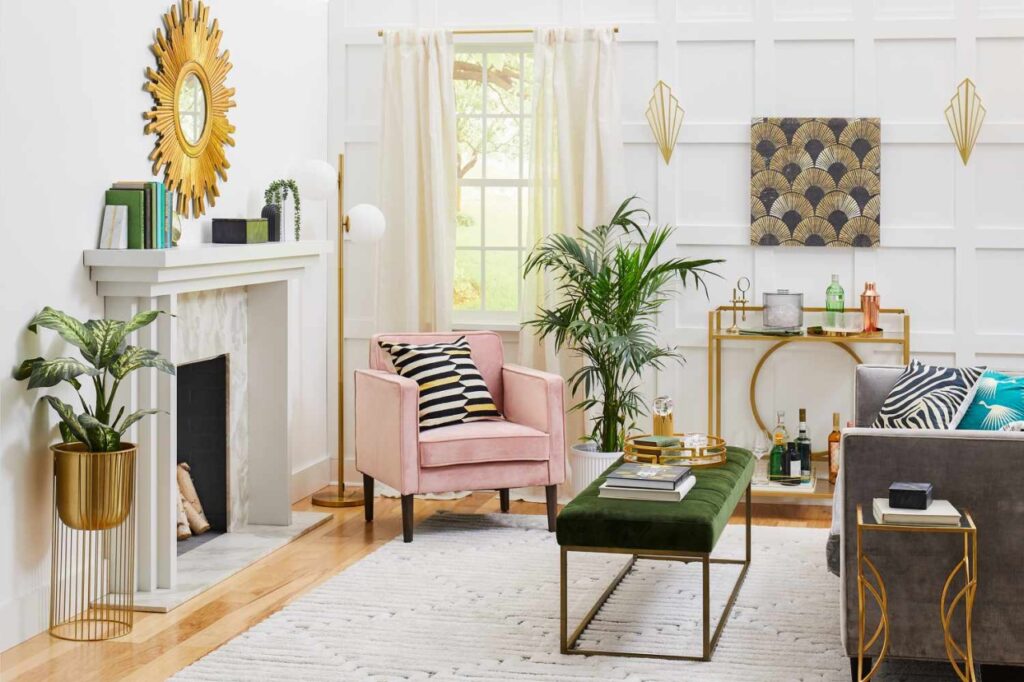 Splashing Color Palette
This year, neutral colors will take a back seat and splashy colors such as Pantone's Color of the Year Viva Magenta will reign all year long. It's true that neutral colors such as white, gray, muted greens, and beige have an ageless allure, the overuse of these shades in the past couple of years has gotten a bit tiring and it is refreshing to explore some vivacious options.
2023 will see a lot of bright and soothing colors, starting with Viva Magenta. Lots of greens and blues will be seen in living spaces. Gold, lavender, and several nature-inspired tints will also appear in fabrics, accessories, and rich wall colors.
Gena Kirk from KB Home Design Studio tells us that Viva Magenta has endless possibilities when it comes to including this color in homes. "I'd recommend introducing Viva Magenta into your spaces with wallpapers or statement pieces of furniture like ottomans. Its unique characteristics allow everyone to have fun pairing the fun color with different aesthetics," she notes.
Also Read: Understanding Color With Pantone Director Leatrice Eiseman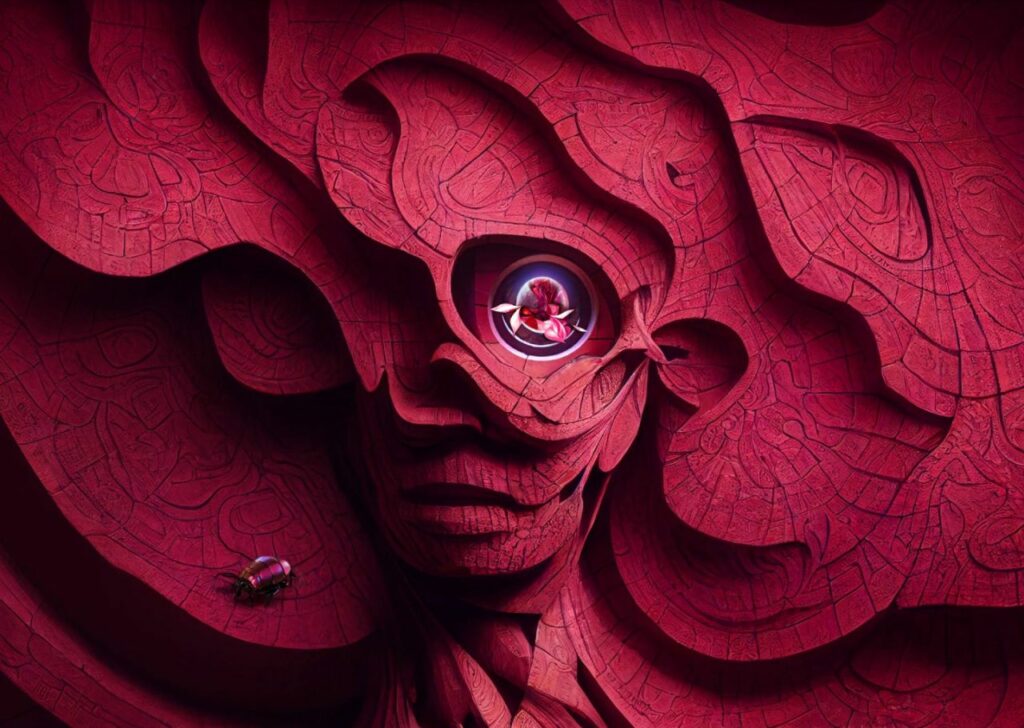 Increase in Natural Light
Natural light is an integral part of a healthy life and as we spend most of our time inside buildings – homes or offices – our exposure to natural light is limited. But through interior design, this problem can find a certain solution. The aspect of natural light in living spaces has magnified in current designs.
This trend advocates large, bare windows pared with white and reflective surfaces. The renewed focus on increasing natural light is its abundance of benefits, including improved sleep patterns, focus, and mood. 2023 will witness a rise in demand for big windows and open spaces to maximize natural light.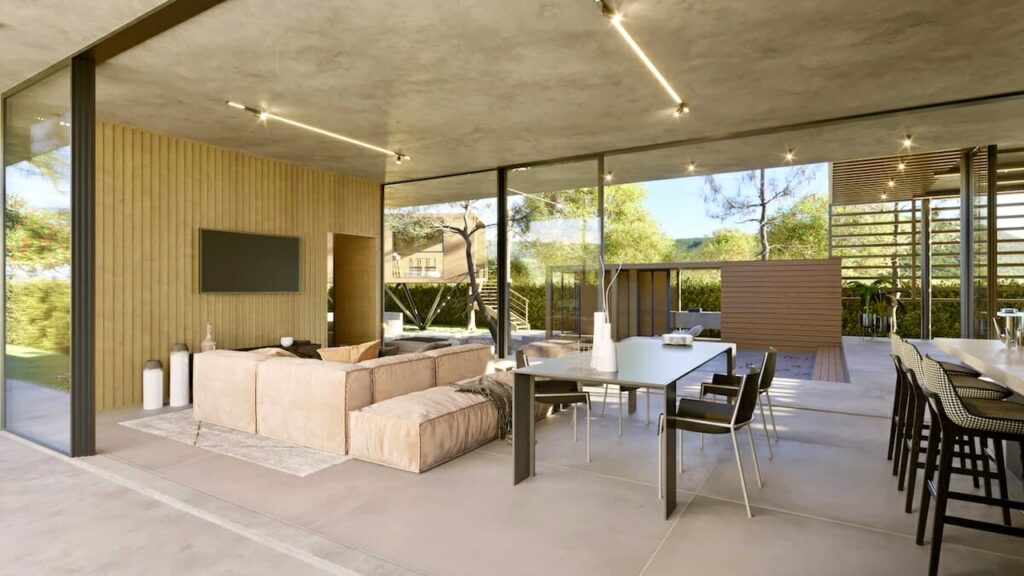 Curves are Staying Put
In the past couple of years, curves have been a major trend in furniture, lighting, or architectural details. The trend has stayed put with its crescent sofas, tulip and egg chairs, circular rugs, rounded lighting fixtures, and oblong furnishings. Your home interior will have natural materials, earthy tones, and organic retro styles in curved shapes in 2023 as well. The era of fine, straight lines is receding.
Joyner tells us, "Curved upholstery, such as curved back sofas and barrel chairs, as well as round pillows and accessories, seem to be making a comeback for 2023. Curved architecture is also very of the moment like arched doorways and interior spaces."
Luxury textiles such as leather and velvet are preferred for upholstering rounded and geometric shapes of your furniture, creating a soothing atmosphere through different themes and vibes. From rounded wall corners and cabinets to curved sofas and chairs, the angular line is softening in interior design.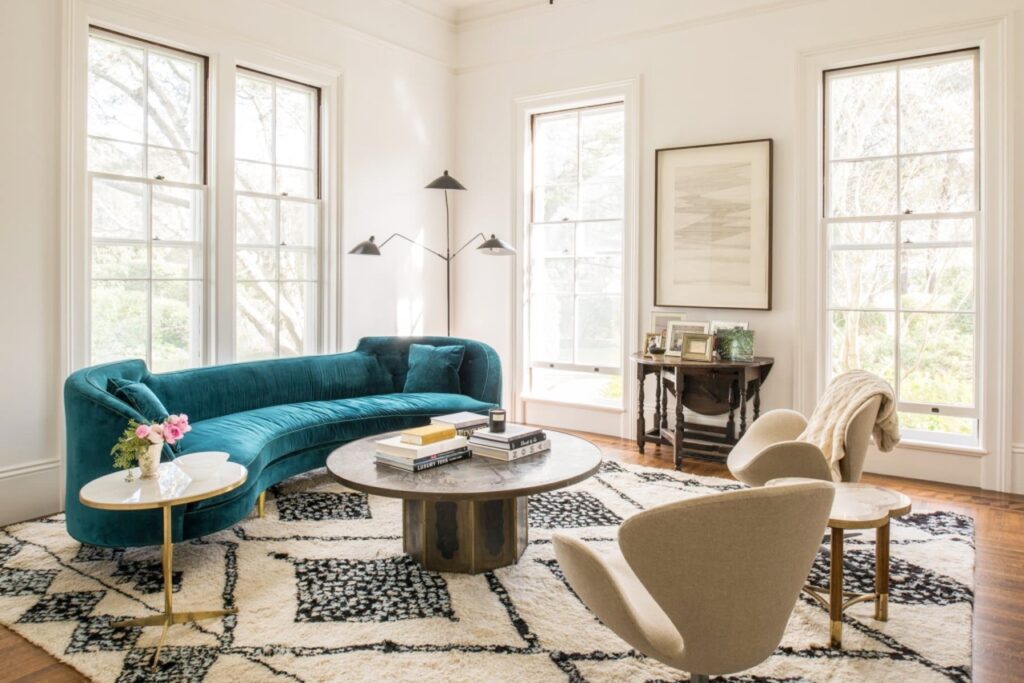 One Alcove, Please?
Niches and alcoves have been fascinating subjects since the Renaissance. These wall recesses are great to highlight numerous features in the house such as sculptures and other artwork. Alcoves are making a comeback as a center of attraction after being left to collect dust for decades. Modern homes have started including these long-ignored architectural features.
With more and more traction every day, these unique architectural features are making a splashing comeback in 2023. Besides, they can be used for more than exhibiting little decorative items. You can use them to save space, add layered visual appeal, or create a cozy reading nook, perhaps.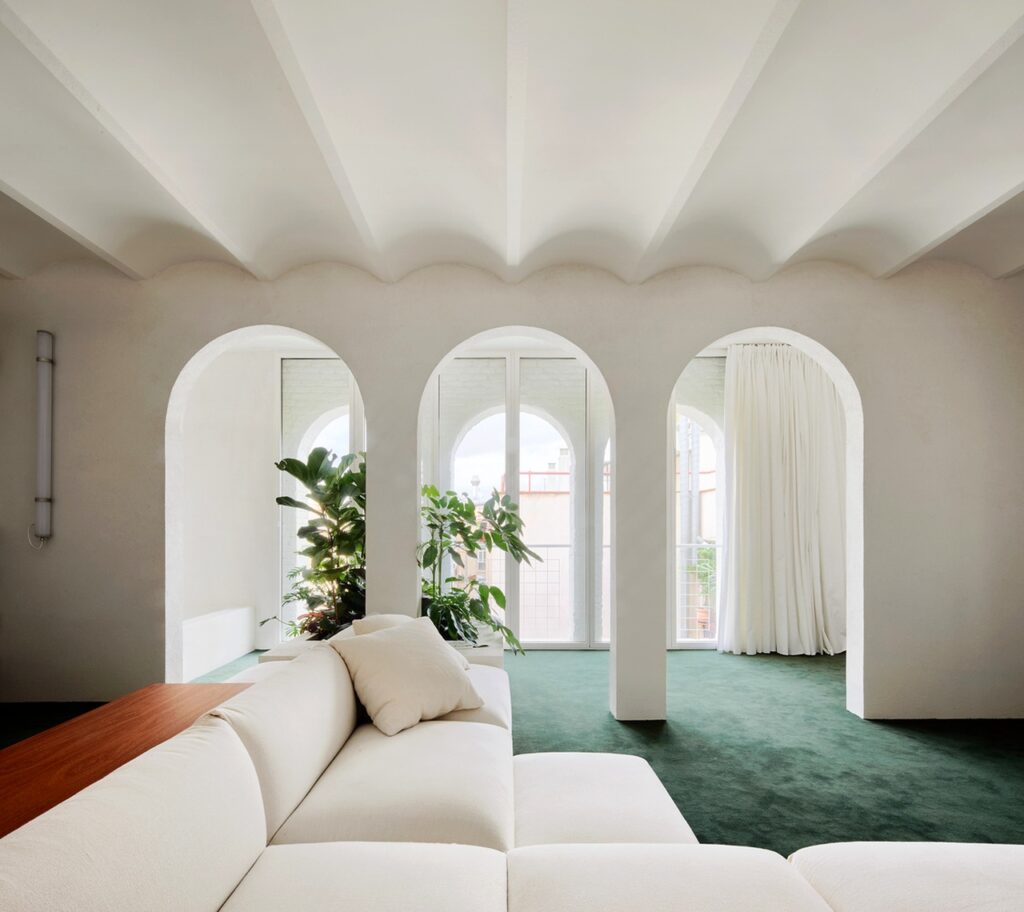 Sustainable Furniture
Sustainability is of a staple interest in modern households as people become more environmentally conscious. With a rise in mindfulness of choosing ecological options in design, sustainable furniture is leading the charge. In 2023, plastic furniture will see a decrease in demand, whereas metal and wood furnishings will become a lasting addition to homes.
This trend is not entirely new and has been proving its worth for a while now. The coming months will witness a rise in demand for antique and investment furniture pieces that can stand the test of time without compromising style.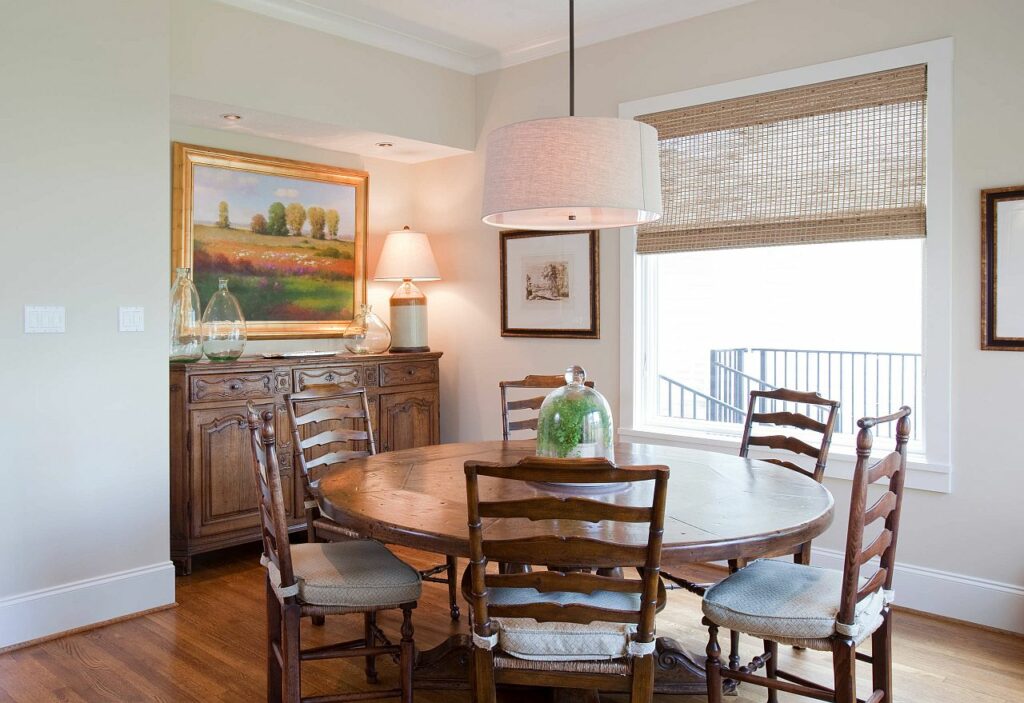 Also Read: Top Furniture Designs of 2022, We Hope Will Endure in 2023
Emphasis on Natural Materials
Natural materials have an aesthetical appeal in the home interiors like no other and for good reasons, too. They are durable, and sturdy and have an ageless charm in almost every kind of interior design style. Each year, designers put a great deal of emphasis on the usage of natural materials in homes, and this year is no different.
Gena Kirk informs that natural woods will be a major hit this year. She said, "From tables to cabinets and floors, natural wood helps bring balance and tranquility. Using light wood flooring creates a strong foundation for the room to build on with other elements."
With a focus on sustainability, natural materials like stone, wood and metal will take center stage. Organic surfaces and green furnishings will see an increase.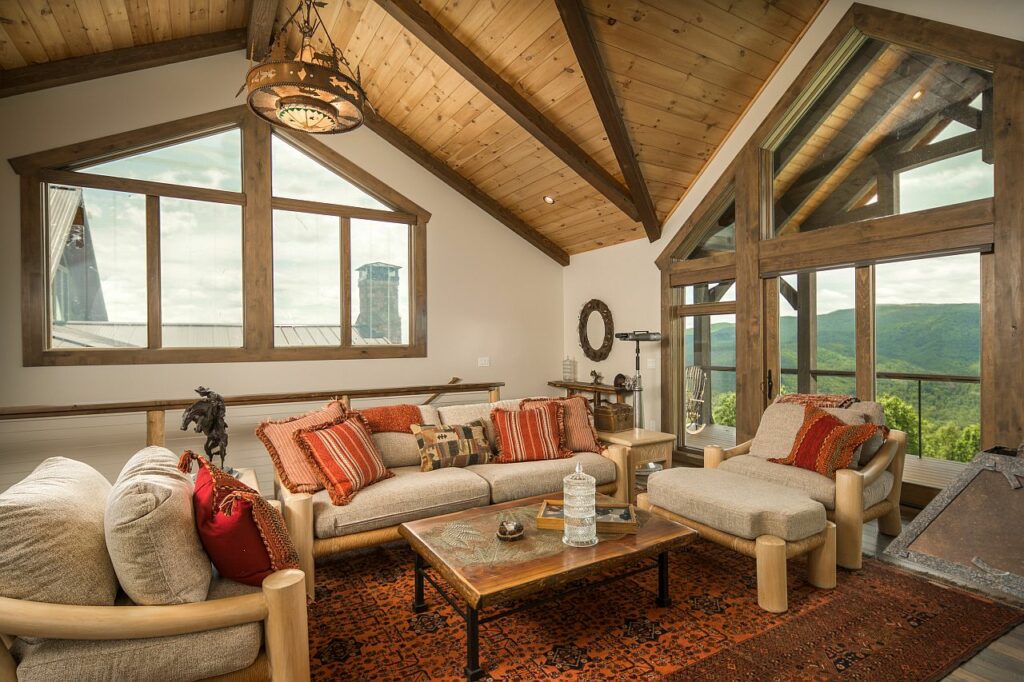 Wellness in Homes Takes the Front
If these past couple of years battling with a pandemic have taught us anything, it is that our homes must have space for rejuvenating activities such as exercise, yoga, and home spas. The desire to have a home that feels like an escape from the hubbub of the world is universal. This desire has given birth to a new trend: wellness at home.
Self-care is the first step to the best life and what place is better than a home to take that step? Wellness design is setting the tone for mindfulness, slowing down, and healing. This trend will take a front seat in homes in 2023 as people practice a healthy lifestyle and incorporating regimes for both body and mind become crucial.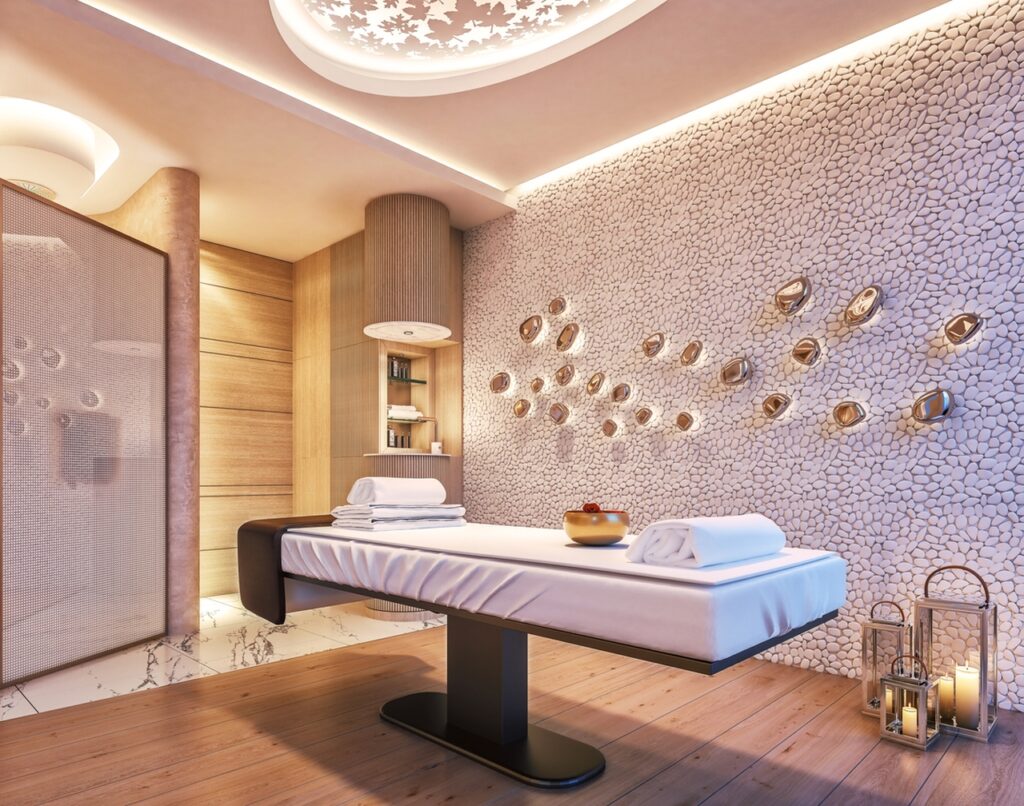 Compact and Modern Kitchens
You can perfect your bedroom, bathroom, and living room, but until your kitchen isn't perfectly in sync with you, the home may not feel complete. A spacious, well-furnished kitchen is something everybody wants, whether they cook or not, which is a thing hard to find in the congested concrete jungle. However, living spaces are adapting to the changing landscape as are cooking spaces. There has been a growing demand for compact, modern kitchen design.
Bland kitchens are a thing of the past as the modern kitchens of 2023, albeit compact in design, have a warm and soft tone about them. For instance, they often use cabinetry with a high-gloss finish to balance with matte wood shelves. A splash of color through black, green, and wood will replace white and neutral shades.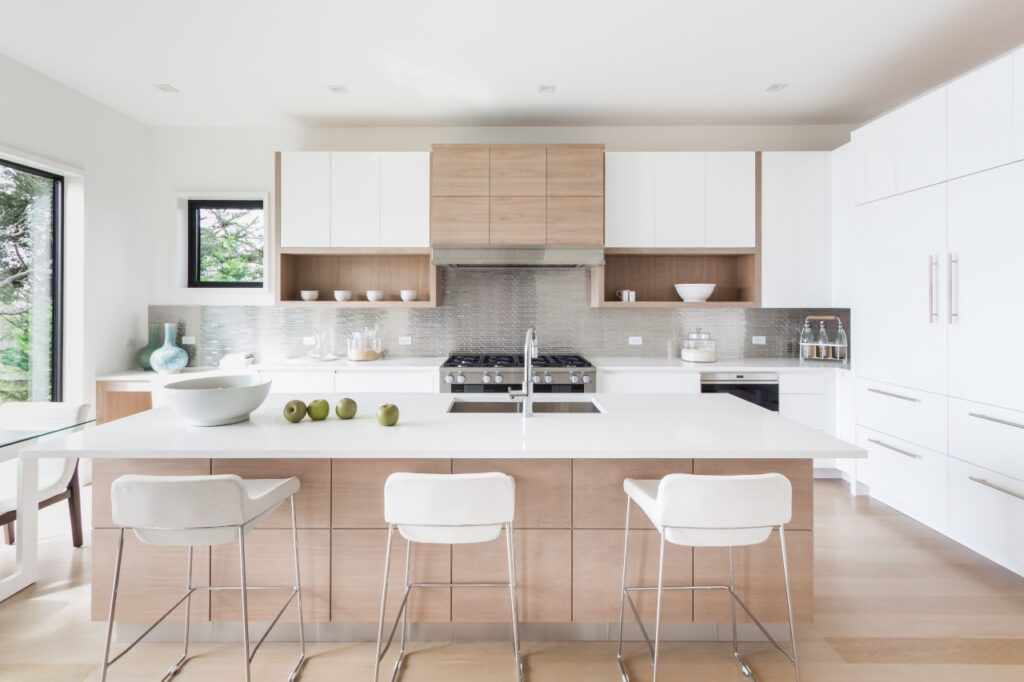 Biophilic Design Isn't Going Anywhere
Biophilic design has been around and the recent pandemic has made it much more critical, especially for people living in congested urban settings. The connection with natural environments is often lacking in cityscapes, but the biophilic design is slowly changing the landscape.
People are incorporating more and more greenery inside their living spaces to balance modern comforts with nature-inspired aesthetics. Biophilic design is shaping healthier and happier homes for modern homo sapiens.