Born in Trento, Italy, Monica Armani has been influenced by medieval architecture since she was a child. Her father, a rationalist architect, Marcello Armani further nurtured her interest. Monica began her professional career by working with her father, who polished her skill in designing and planning with a keen eye for attention to detail and exploring new ideas.
In 1996, Monica in partnership with Luca Dallabetta started a very successful line of products that was defined by simple and innovative design. Establishing herself as a trademark in the world of contemporary design, Monica Armani has collaborated with many eminent international design firms, including B&B Italia, Bofi, Luceplan, Kasthall, Cassina, Gallotti&Radice, Molteni&C, Effeti, Poliform, and Viccarbe.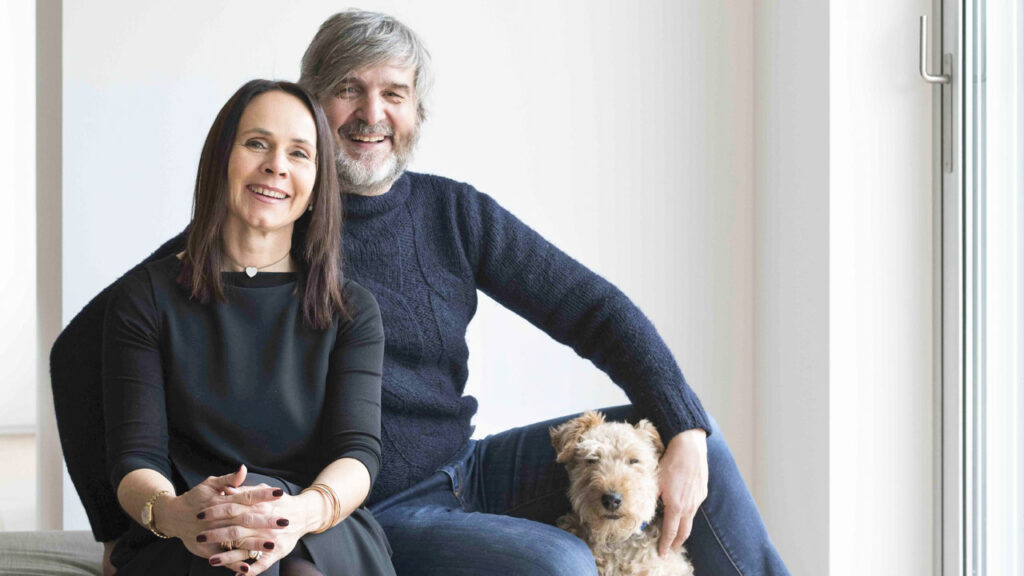 Partners in work and life, Monica and Luca are known for incorporating formal aesthetics, innovation, and engineering in their designs. Homecrux got in touch with Monica Armani to get a profound look at her design process and the multidisciplinary studio. Let's see what the influential designer had to say.
Homecrux (HC): Tell us a little about yourself. Did you always have an affinity for design?
Monica Armani (MA): I am a daughter of art, I can say I was born into design. The family home is an international-style villa furnished with pieces that made history, Bertoia, Mies, and Arne Jacobsen.
Also Read: Gabriele Buratti – Transversal Designer Born in Carpentry Etching Italian Ethos in Furniture
HC: You and Luca have been partners in work and life. What inspired you to establish the design studio and how has 30 years of togetherness been?
MA: Luca and I have known each other since we were kids, he was very passionate about my father's work. Then we crossed paths occasionally until we were 25 then we have been together and inseparable ever since.
In the beginning, we dealt with construction, and then at the end of the 90s, to internationalize our work, we decided to deal with industrial design by self-producing PROGETTO 1, a system of modular tables that was produced in more than 50,000 pieces in its life. In 2004 we sold this product to B&B Italia, which still produces it today.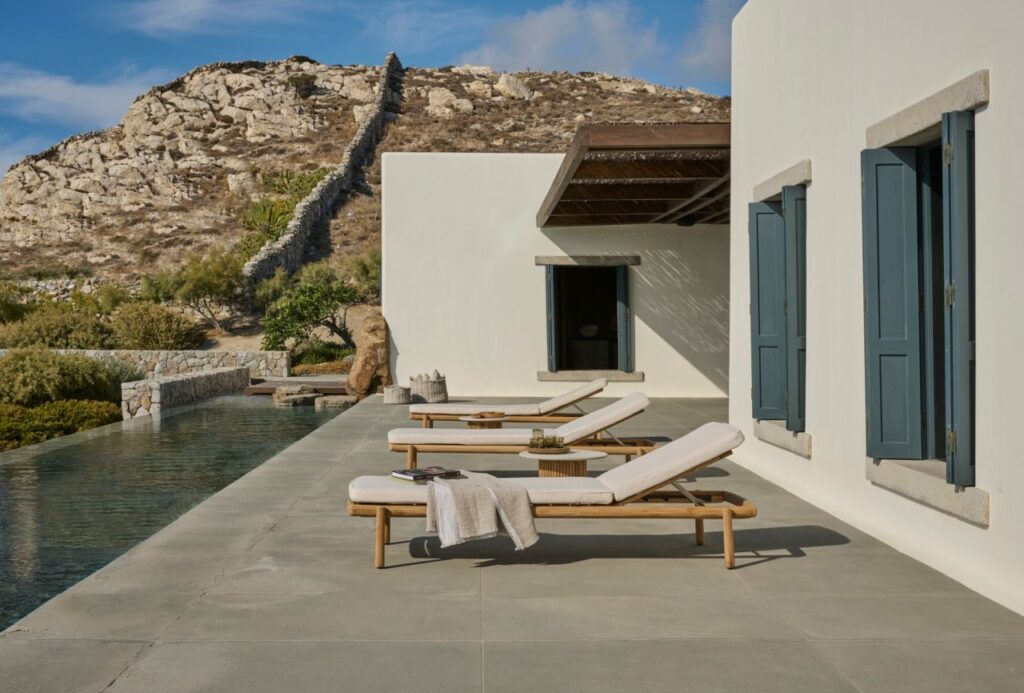 After that, we founded our Studio which deals with architecture and design with prestigious collaborations. We have had several successes but the spirit is always the same, our MAGIC and LOGIC alchemy works better and better.
HC: How have your father's (architect Marcello Armani) works inspired your journey? Does Italian heritage influence your style?
MA: Surely if I hadn't had my father's teachings in architecture I wouldn't have gotten this far. He was my teacher, he taught me how to design every detail of a building. Even the smallest detail is important and all the details well blended together create a well-done project. Also distill the design idea thoroughly, perhaps letting the project rest for a few days and then come back to it, and don't be afraid to start over if it's not convincing.
My country is the cradle of Western civilization, I am convinced that this is absolutely important for our expressive capacity in design.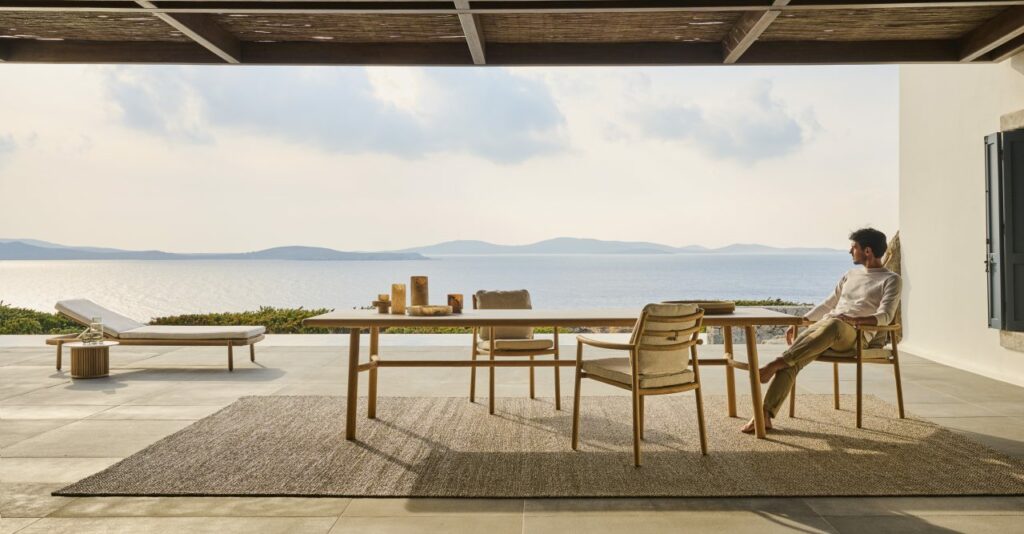 Also Read: Power-Couple Draga & Aurel – Exploring Recycling and Resin in Furniture Design
Then I live in Trento, a city at the foot of the Alps where the Council of Trent was held, which has always been a crossroads between Italy and central Europe and I think that this crossover of cultures and styles is very present in my DNA.
HC: You have established yourself as the most influential name in contemporary design. What has been your design approach?
MA: It is the story of a life with many experiences, even mistakes. But I've never been discouraged and have always kept my line and my style.
Step by step with a lot of work and coherence I got here.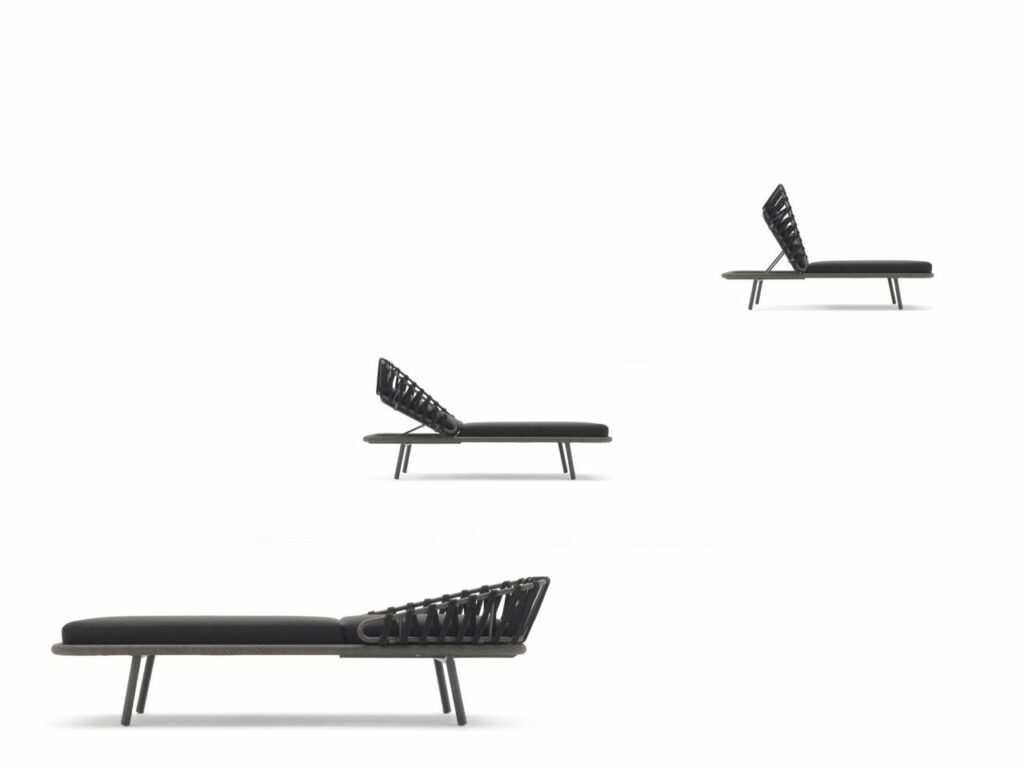 One of the most beautiful things about design is that success is decreed by the market, an always fair judge.
HC: How has your work evolved over the years? Is pen and paper still the most powerful aid or have you been embracing new technologies that budding designers are employing?
MA: Absolutely, paper and pencil, working with your hands on prototypes is fundamental and irreplaceable.
At the same time, the new modeling tools are great and very useful.
However, I notice that young designers get too carried away by software, not keeping a strong focus on feasibility. Working with the hands remains fundamental.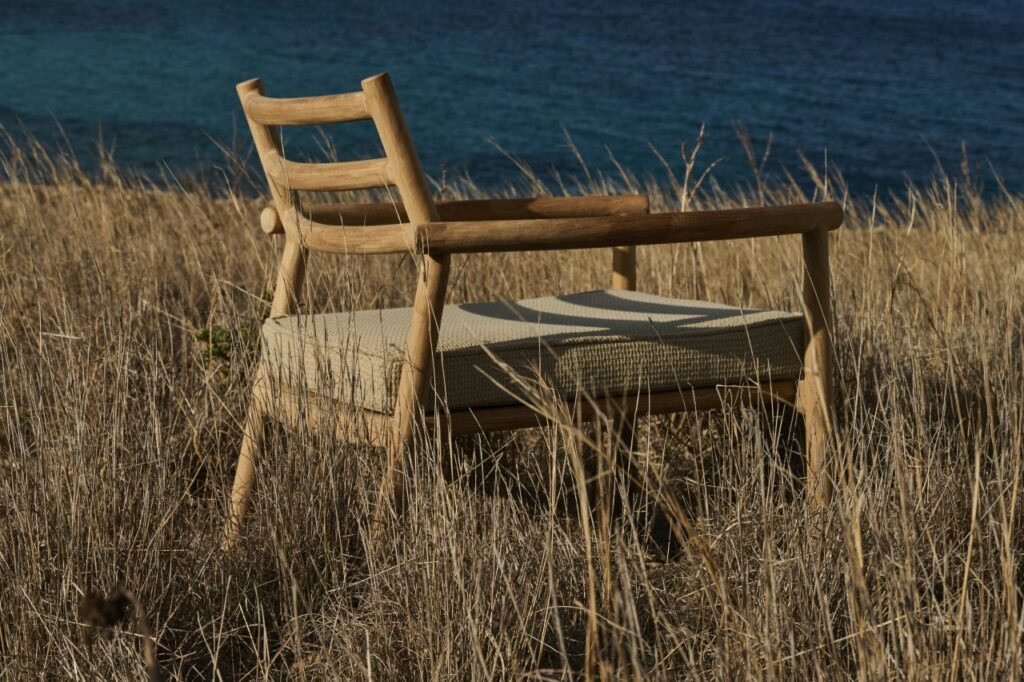 Also Read: Exploring the Art of Architecture With Manuela Lucá-Dazio, Pritzker's Executive Director
HC: You are a multidisciplinary designer. How do you approach architecture, interior, and product design projects differently?
MA: In reality, the approach for me is always the same. Ernesto Nathan Rogers' maxim "From the spoon to the city" is one of the teachings that inspired me from the beginning of my career.
It is always an equation between vision and details.
HC: What is Monica's favorite material or color palette?
MA: I love all authentic and textural materials. I don't like artificial reproductions.
For example, if I use porcelain stoneware, it must be recognizable and not think it is a stone.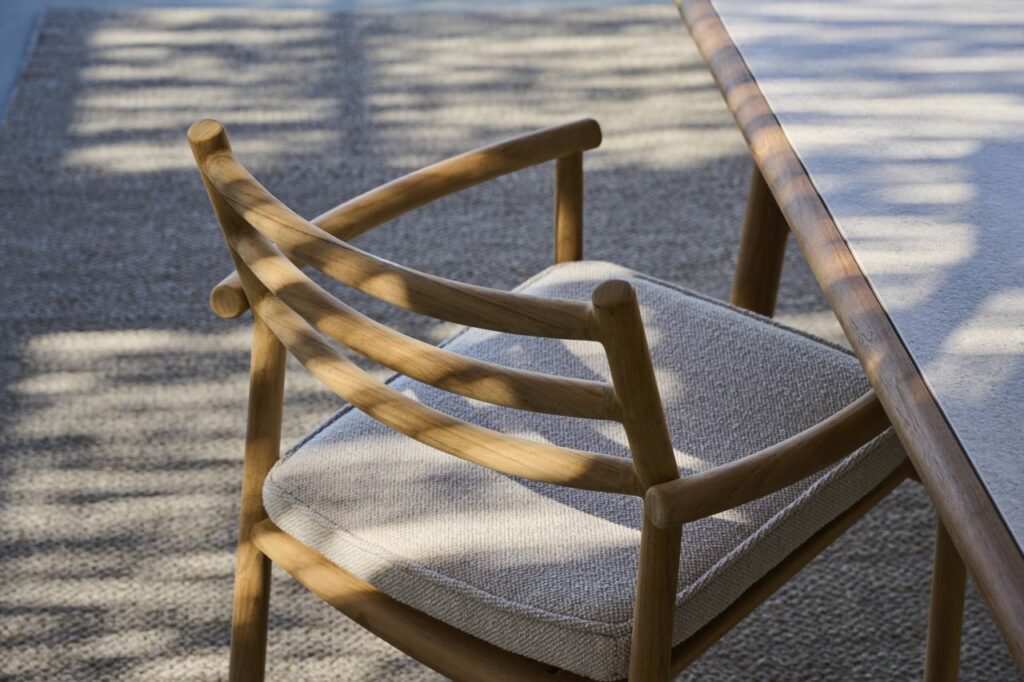 I love all colors, the theme is to find the right range of colors, surfaces, and finishes for each project.
HC: What are your thoughts on fairs like the Salone del Mobile? What did you exhibit in Milan this year?
MA: The fairs are in evolution, I think they are no longer the main vehicle for communicating. At the same time, I think they deserve to be updated in format because they still remain a great meeting opportunity for the whole community that revolves around the world of quality furniture.
Also Read: Marva Griffin's SaloneSatellite Shapes Landscape of Design for the Next Generation
This year I presented many new products for my clients. The project I love the most for this year is the HERI O' chair for B&B Italia. A chair so in everyone's imagination but at the same time so new and unique.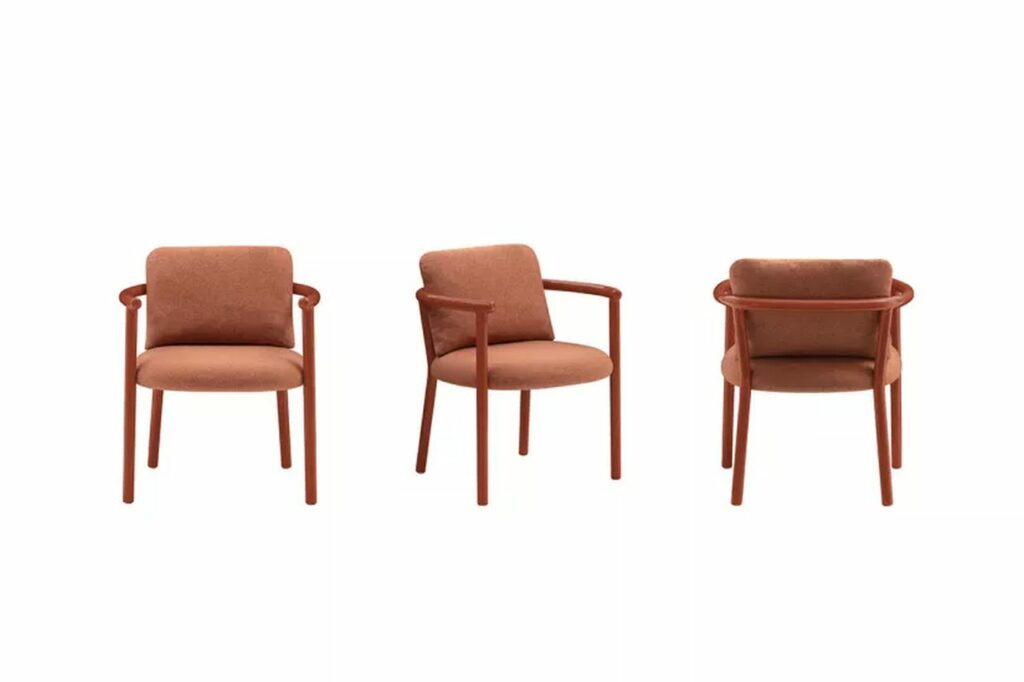 HC: You have collaborated with B&B Italia and other big names in the industry. Do you also custom-design products for individual clients? What has been the most fun project you've worked on?
MA: When I accept a new job I think I have to enjoy doing it, otherwise I won't accept it. So in the end I love all my projects.
When I design a villa or a space, I often create ad hoc objects for that project. Sometimes they are the beginning of a story that makes me create a mass-produced product, as was the case with the SILENZIO lamp for Luceplan.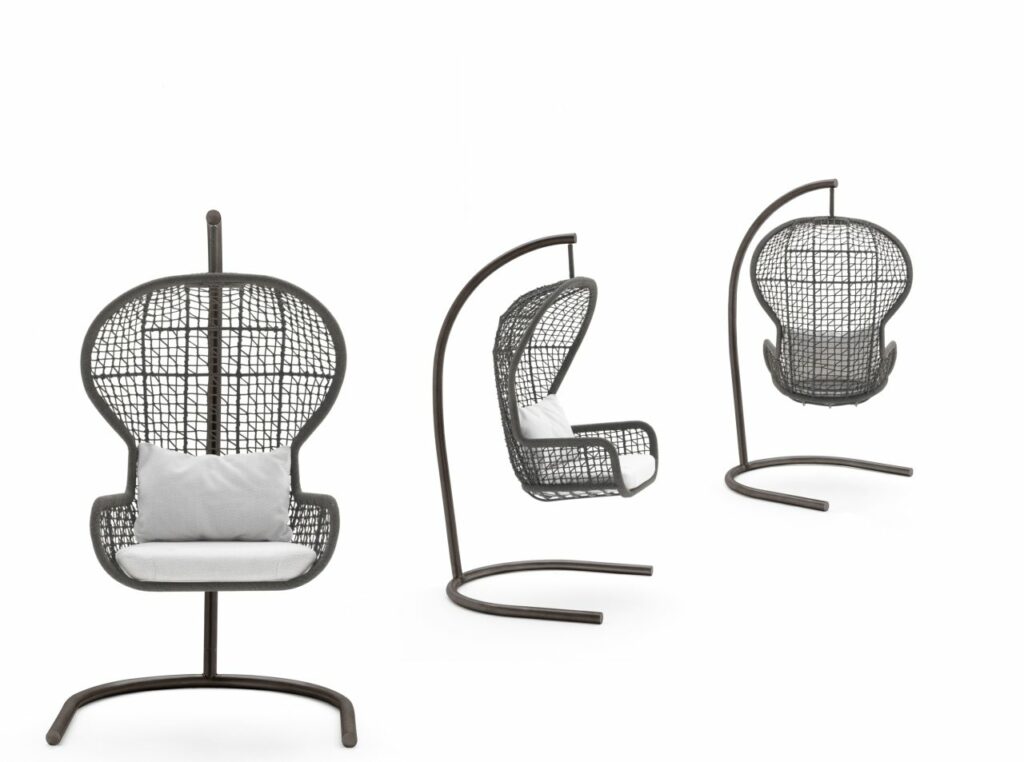 HC: Anything you'd like to say to the aspirant designers and our audience?
MA: Curiosity is the main engine to carry out this work. Studying manufacturing, learning about materials, understanding their use, and knowing the technologies are the irreplaceable basis for tackling this job. This work must be done continuously throughout life. To make a difference, you always need a little innovation and without these foundations, innovation is not possible.
We wholeheartedly thank Monica Armani for taking time out for this insightful interaction!