It goes without saying, preparing Thanksgiving dinner can be stressful. You already have to take care of the festive decor and on top of that preparing a meal for guests can add up more to the pressure. Whether you prepare side dishes weeks in advance and keep them in a freezer or spend days preparing for the holiday meal, you still need some extra minutes in a day to check everything is as per the plan.
So, if you want to spend less time in the kitchen this Thanksgiving holiday and more time with your family, check out these make-ahead Thanksgiving recipes. You will find some amazing side dishes and desserts that can be easily prepped even in minutes. Since your load will lighten, you can enjoy more time with your family.
Classic Stuffing
Make this Classic Stuffing, which includes freshly dried bread and no store-bought bread cubes. You need to cut your favorite bread into cubes and prepare this dish by following the instructions given in the recipe. Here's the Full Recipe.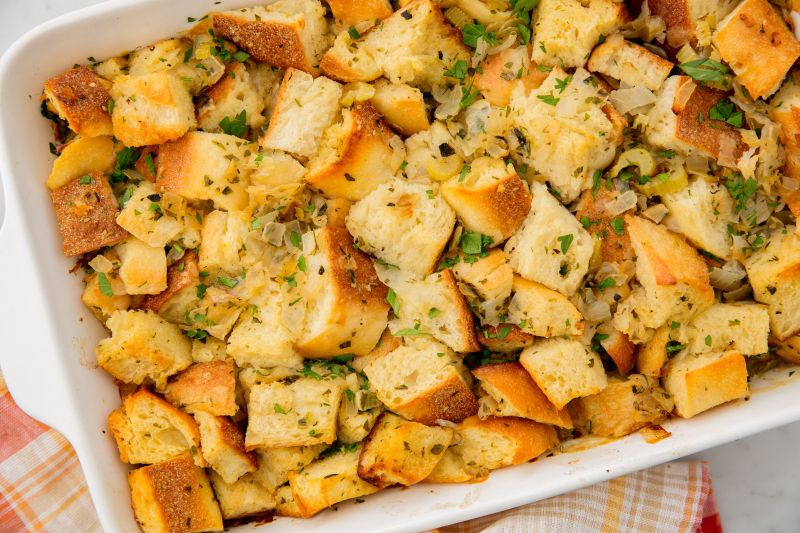 Homemade Cranberry Sauce
Homemade Cranberry Sauce is another super quick recipe that comes together within a few minutes. So, you don't need to spend hours in the kitchen to prepare it. Full Recipe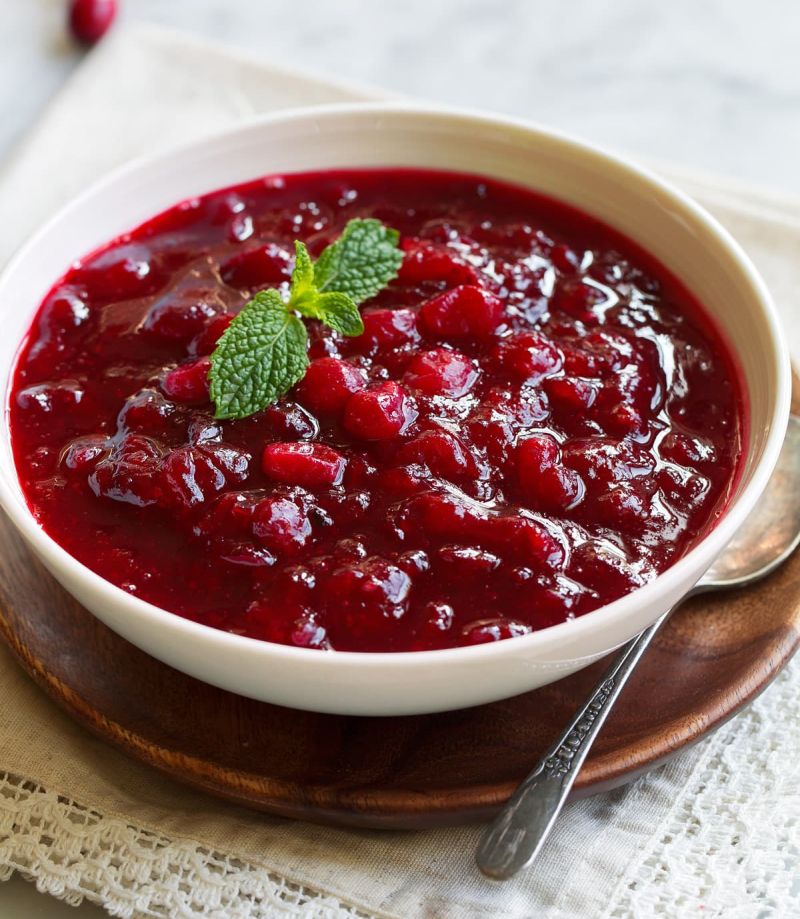 Sweet Potato Casserole
Want to make a classic holiday dish to impress your guests? Consider making Sweet Potato Casserole with Marshmallow on Thanksgiving Day. It is a super yummy dish that everyone is likely to enjoy. Full Recipe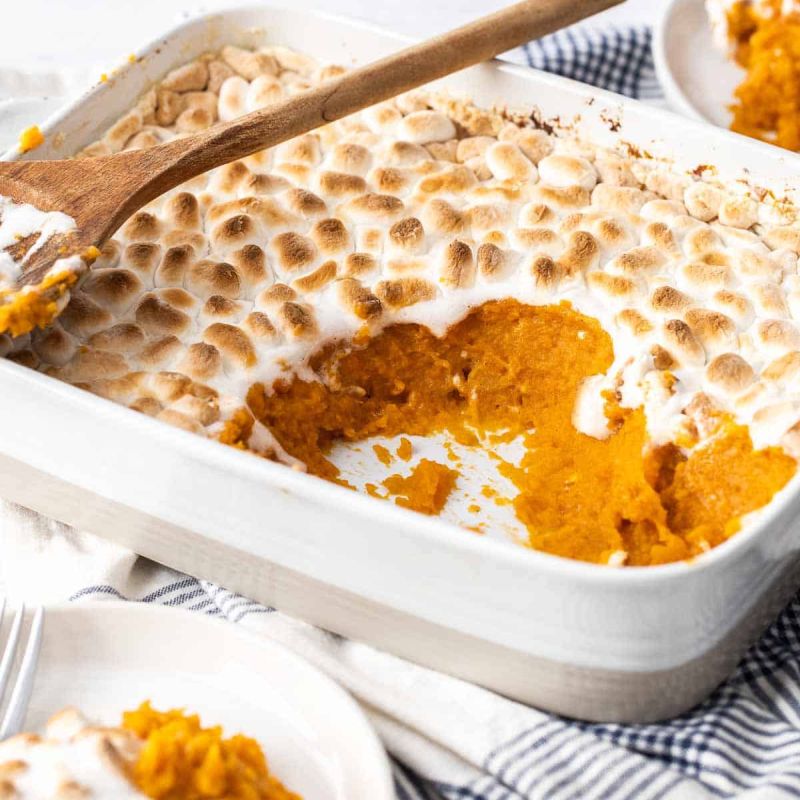 Dry Brined Turkey
No Thanksgiving meal is complete without a Turkey. When you consider making Dry Brine Turkey, one thing is sure the bird will stay juicy and won't try up – as you brine it. To properly brine a turkey, you need to keep it for up to 48 hours. It does take more time than any other recipe on this list, but you will surely end up with a flavorful, juicy turkey with crispy skin. Try this recipe by Alton Brown.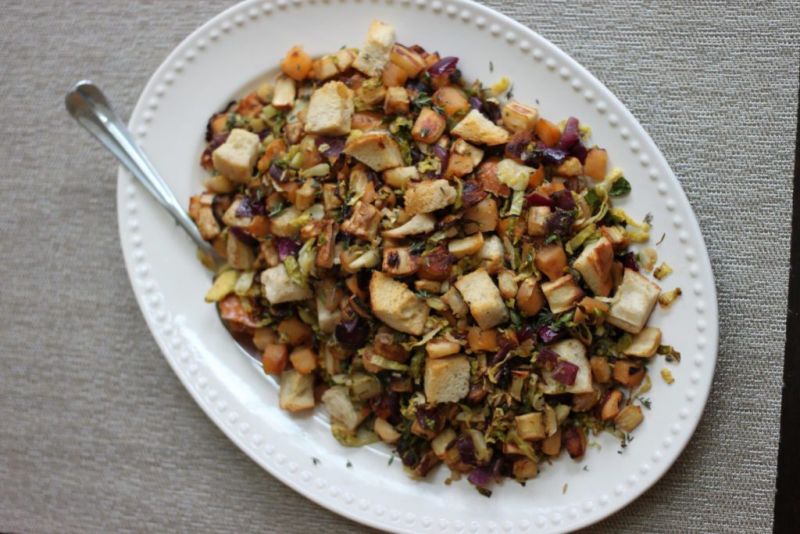 Stuffed Mushrooms with Cheese
How about making some Stuffed Mushrooms? For this, you need to stuff mushrooms with herby, garlicky bread crumbs, and extra cheese. After that, bake them and you're ready for a quick appetizer within a few minutes. It makes a simple yet tasty side dish for Thanksgiving. Full Recipe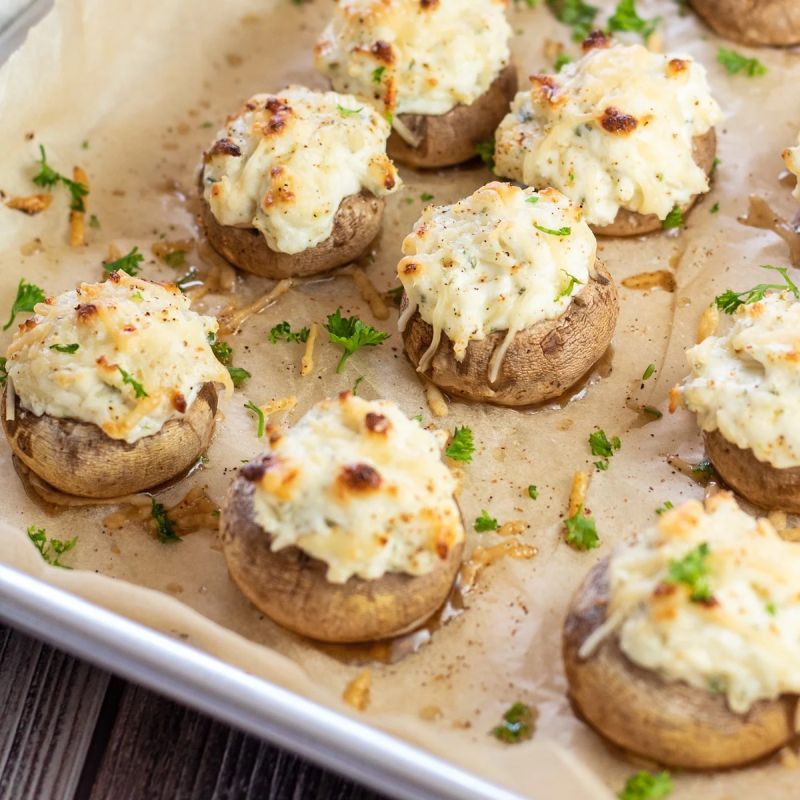 Pumpkin Cheesecake
Pumpkin Cheesecake is a perfect treat for adding festive flavor to Thanksgiving. Although it would also need a little more time for preparation, the outcome is surely worth the wait. Full Recipe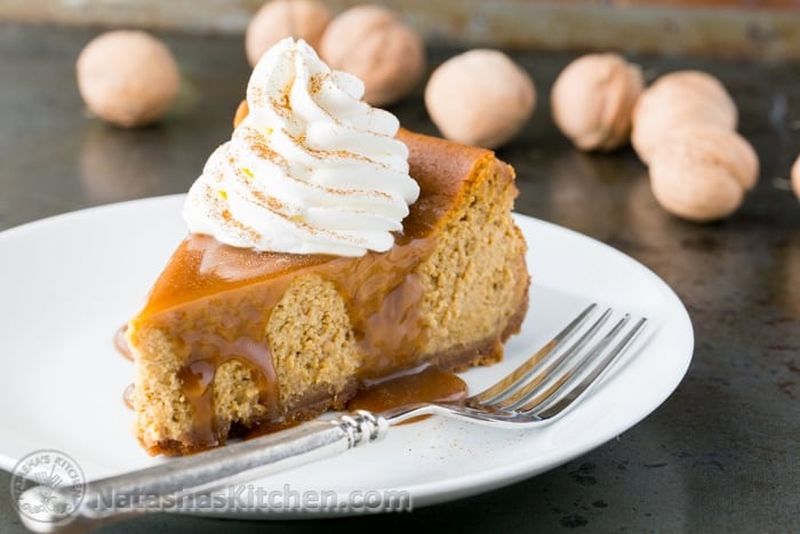 Also Read: Best Turkey Breast Recipes to Try This Thanksgiving
Green Bean-Mushroom Casserole
Green Bean-Mushroom Casserole recipe is also good to make in advance. For this recipe, there is no need to bake it. Simply cover and refrigerate it. And, on the day of the holiday, bring it to room temperature and then bake. Full Recipe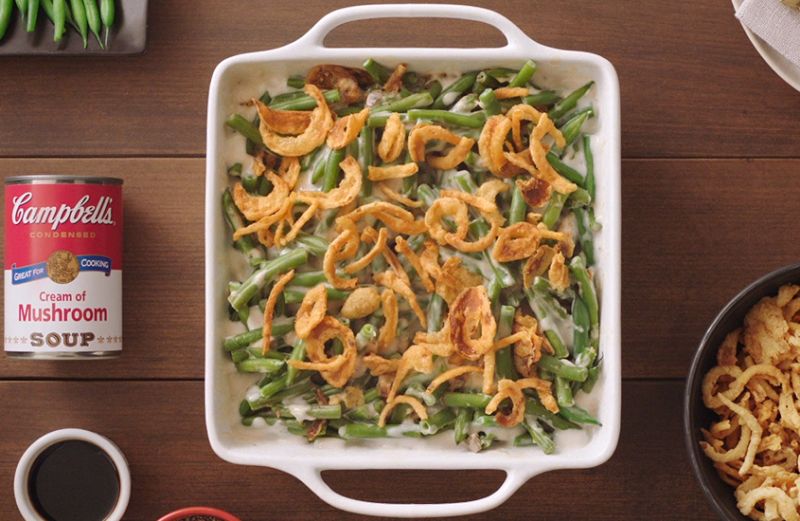 Crockpot Stuffing
Crockpot Stuffing can be prepared in slow cooker. This means that it remains moist compared to other average stuffings. This makes it a great recipe to prepare ahead, as it won't dry out. Full Recipe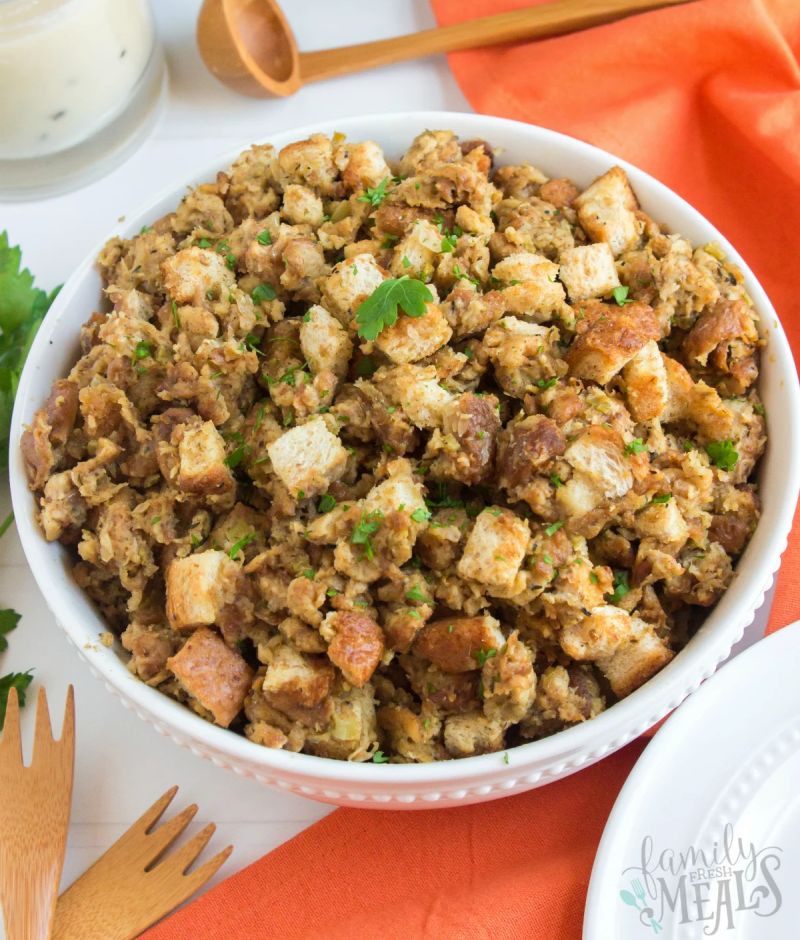 Pecan Pie
Nothing screams Thanksgiving more like a Pecan Pie. The crunchy, craggy top of this pie adds up to its deliciousness. And of course, the rich interior that includes tasty nuts makes it wholesome. The best part is that you can also make this one ahead of time to ease your burden a little on the big day. Full Recipe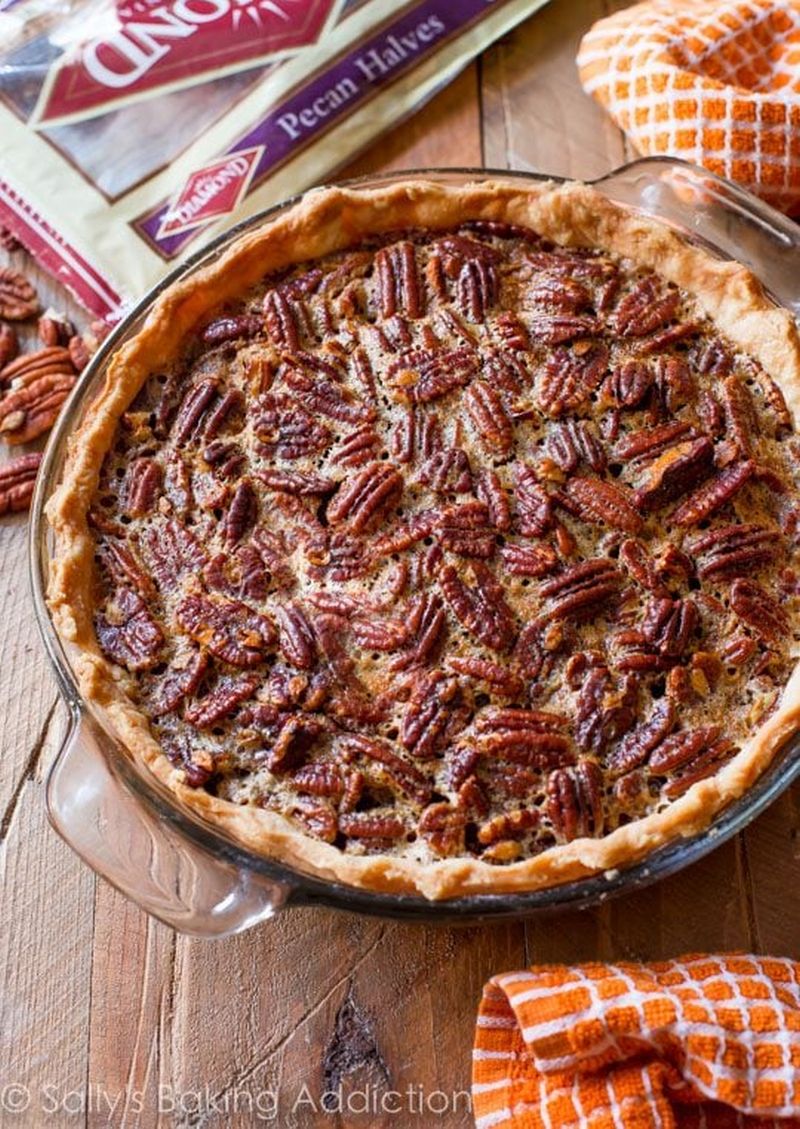 Overnight French Toast Casserole
This Overnight French Toast Casserole recipe is likely to give your Thanksgiving morning a delicious touch. When you soak a heavy cream-infused custard overnight, it completely transforms the sliced challah into a tasty pudding-like delight. Full Recipe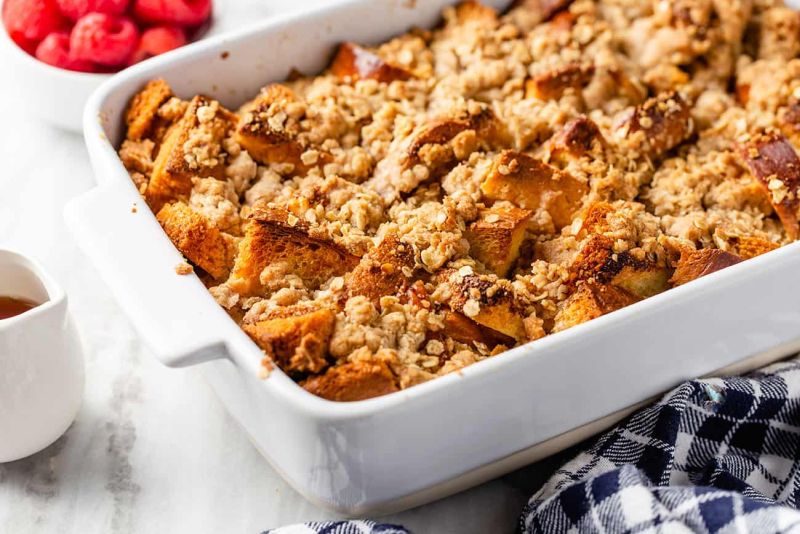 Mashed Potatoes
Mashed Potatoes may be a little controversial but just go for it. You can make these mashed potatoes ahead of Thanksgiving day. On the holiday, simply reheat them with extra milk or butter before you serve. If you don't want to make it ahead, you can peel the potatoes and keep them in water the night before. After that, pull them straight from your fridge onto the stove. Here's the Full Recipe.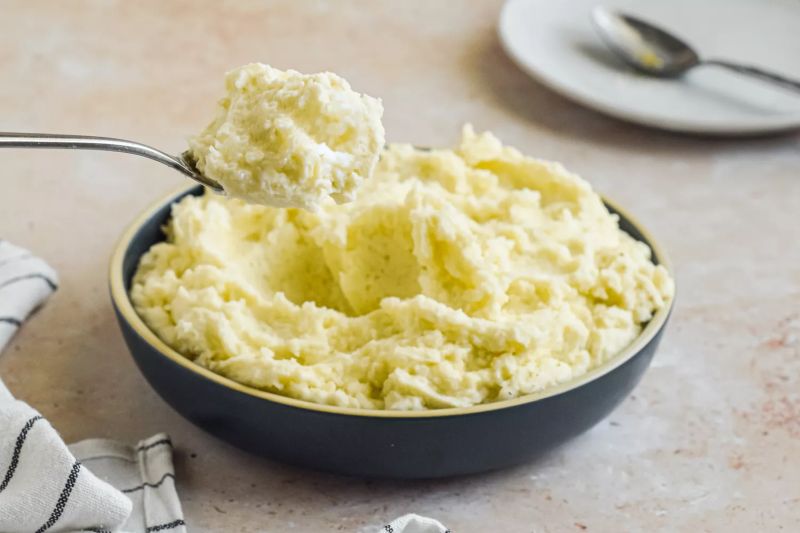 Turkey Cheese Ball
Turkey Cheese Ball resembles a turkey and looks cutest sitting on a dining table. Simply use pecans, cheese, carrots, pretzels, candy, etc. to make this iconic turkey. Feel free to add more ingredients if you want. But do make the cheeseball before Thanksgiving day. And, keep the decorations up to the final day. Full Recipe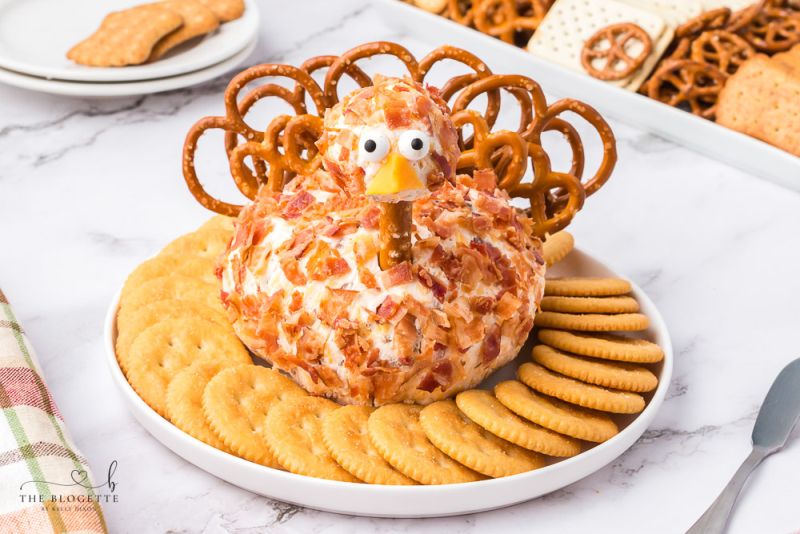 Roasted Turkey Roulade
The Turkey Roulade undergoes roasting of the whole turkey. It may sound tough to prepare, but it's surprisingly easy and full of flavors. Everyone will crave this dish upon looking at it. It is best to prepare it before Thanksgiving day and bake it on the final day. Full Recipe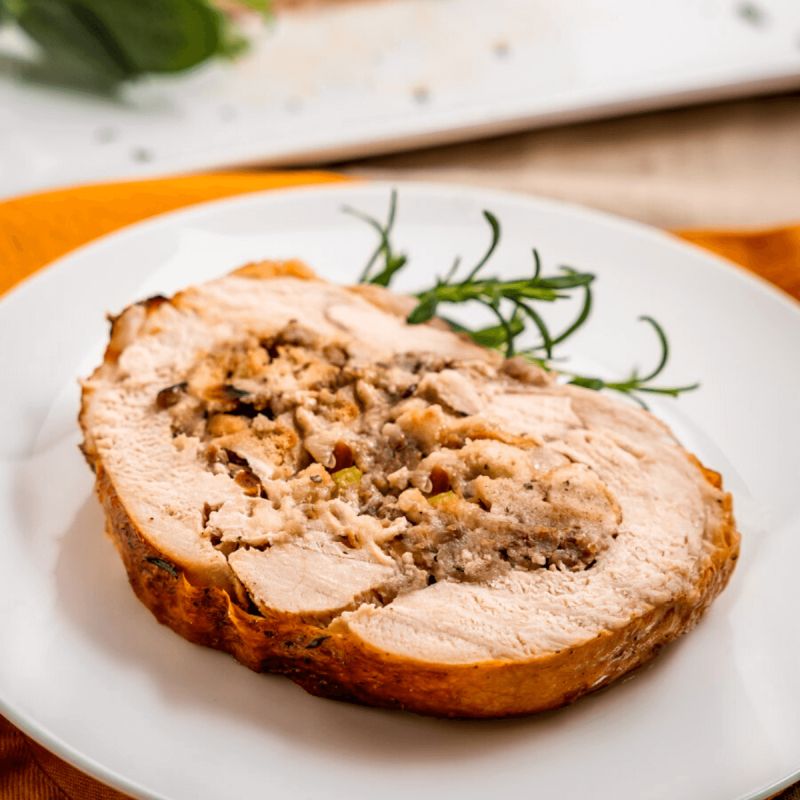 Also Read: DIY Thanksgiving Place Cards and Holders
Pumpkin Soup
The Creamy Pumpkin Soup is another Thanksgiving favorite that never seems to get old. It is creamy and light. And, of course, you can even use winter squashes for making this soup. Some of our favorite types are kabocha squash and sugar pumpkins. Also, add butternut squashes and calabaza to it. Full Recipe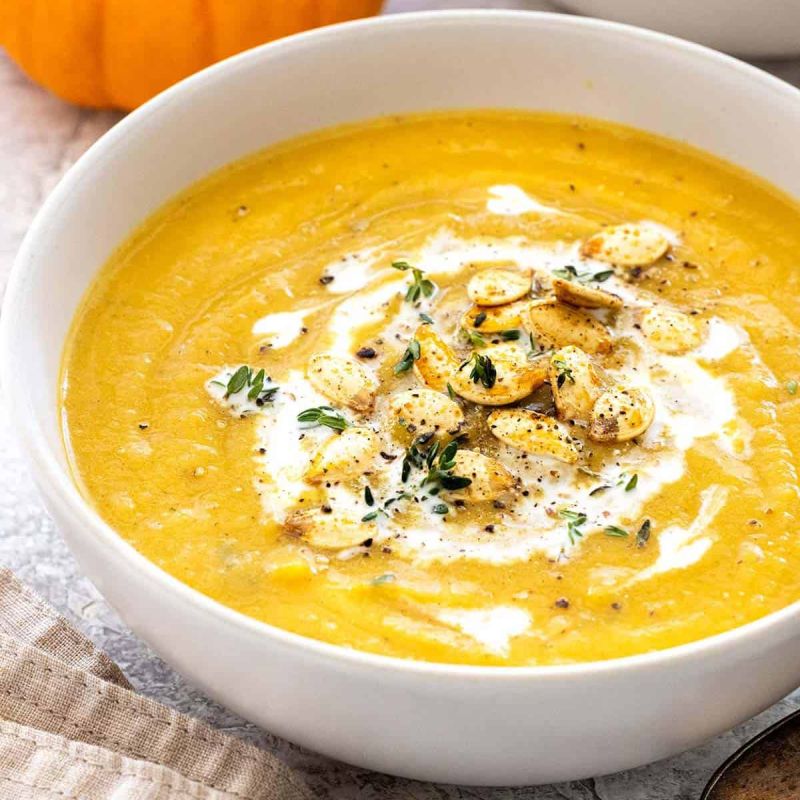 Cranberry Brie Bites
Cranberry Brie Bites are most likely to disappear from the dining table within a few minutes. It is because it is a perfect combination of creamy, salty brie, crunchy pecans, and sweet-tart cranberry sauce. All these ingredients come together thanks to the store-bought crescent dough. You may assemble them a day before Thanksgiving and then bake them when the guests arrive. Full Recipe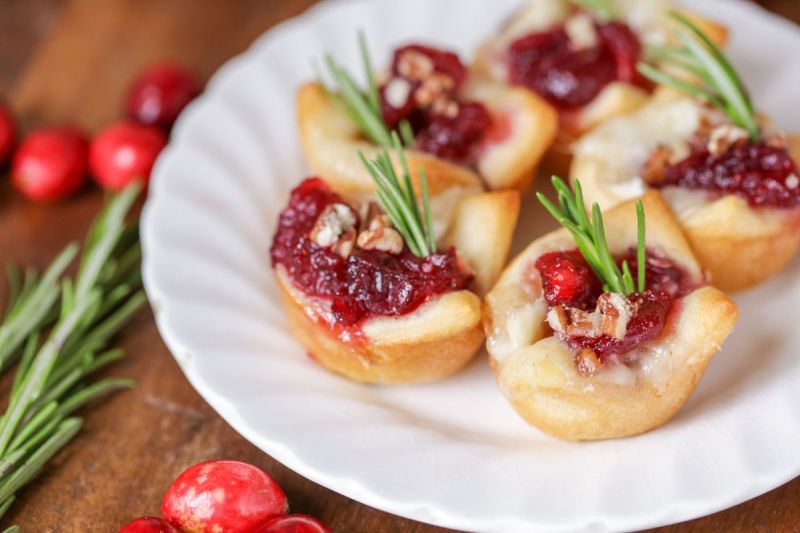 Roasted Garlic-Parsnip Puree
Roasted Garlic-Parsnip Puree is creamy like potatoes and sweet like carrots. This makes it a recipe that's also a perfect alternative to mashing with roasted garlic. You are most likely to love it more than mashed potatoes. All you need to do is roast the parsnip and garlic. After that, combine them with other ingredients and give a nice blend. Full Recipe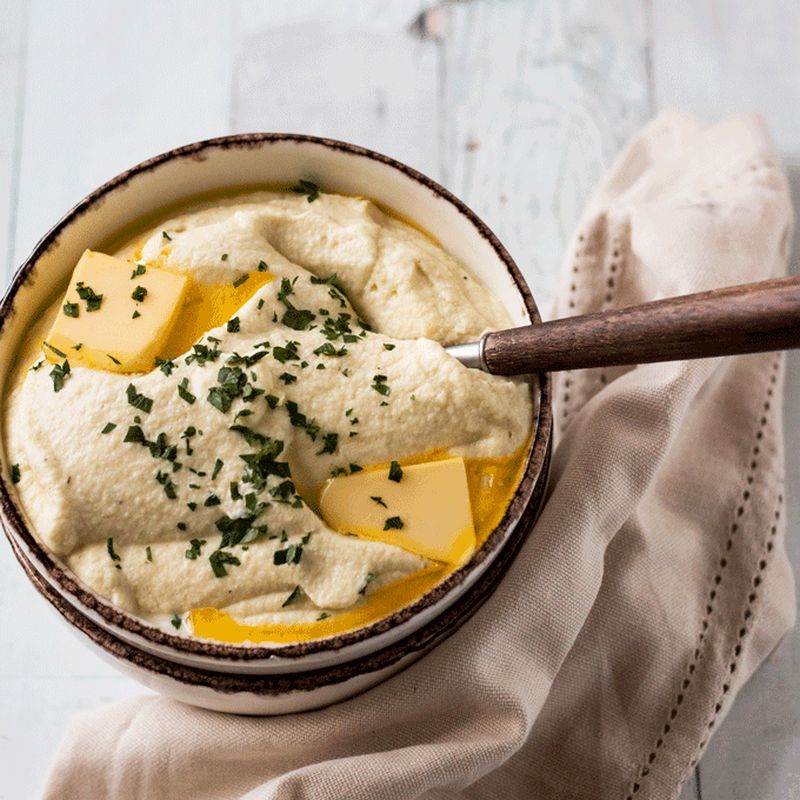 Sour Cream & Onion Dip
Make the onions caramelize well to make this delicious Sour Cream & Onion Dip. Just go slow to let it develop a nice color while breaking down and being jammy and sweet. After that, give a nice stir to the dip with some chives. And, you'll have a perfect appetizer that's quite addicting. Plus, you can even keep it in the fridge for a few days. Full Recipe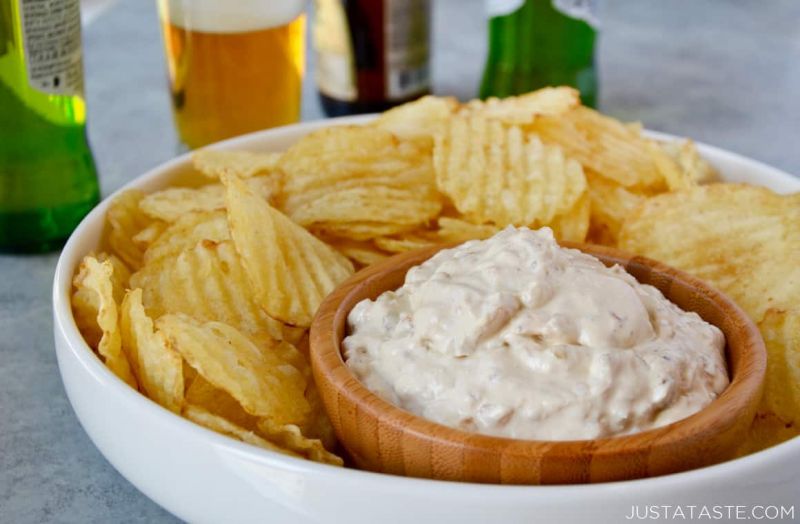 Egg & Hash Brown Casserole
Egg & Hash Brown Casserole consists of frozen hashbrowns, eggs, bacon, and three different types of cheese. All these ingredients make a classic breakfast option in one dish. Just prepare it a day before the holiday and then put it in an oven on Thanksgiving day. Full Recipe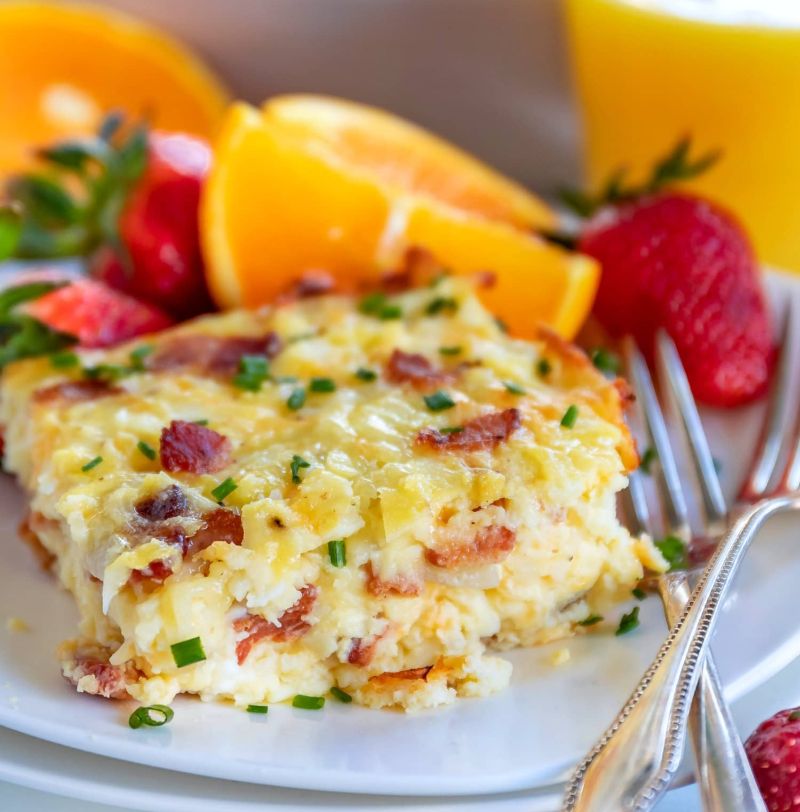 Roasted Pear Salad
Roasted Pear Salad is a simple yet satisfying salad that includes a flavorful punch with some ultra-crunchy pumpkin seeds, smoky seared pears, and creamy blue cheese. Combined with sweet-sour honey vinaigrette, your holiday side salad is ready. Want to make it ahead of time? Good news! You can make the candied seeds and dress up one week in advance. Full Recipe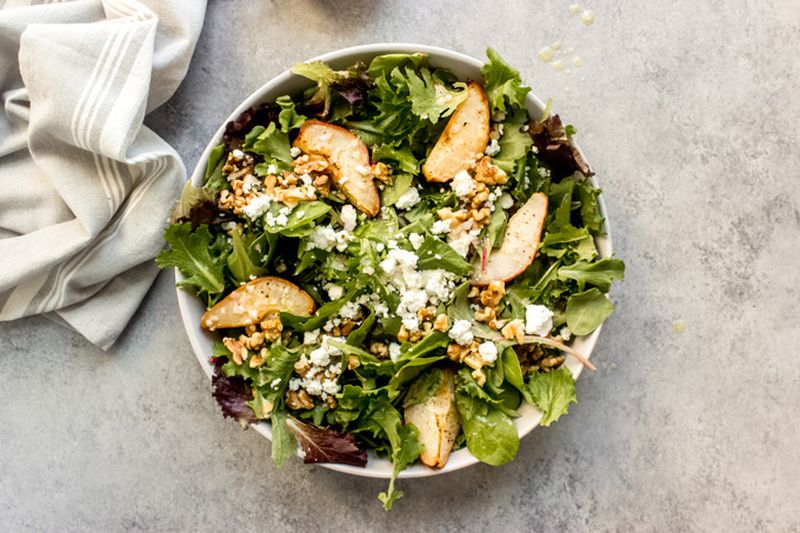 Classic Cornbread
Even the term jiffy falls short for this super-fast Classic Cornbread recipe. And, it is better than those boxed food items. You can make it one week before Thanksgiving and wrap it in plastic wrap or foil. Store in an airtight container in a refrigerator. On the big day, give it a toast before serving and you'd be good to go. Full Recipe