Pine cones are naturally available and can be used in home décor throughout the year, however, Christmas is the ideal time to display pine cones inside the house. Pine cones can beautifully decorate a Christmas tree or fireplace mantel in an eco-friendly style. You can also paint them in different colors or turn them into quirky Christmas decorations. If you like the idea of decorating with pine cones on Christmas, we have enlisted some of the coolest pine cone crafts you will surely love to try!
Turn Pine Cones into a Christmas Tree
You can easily make a Christmas tree out of pine cones; you'll only require glue, paint, and some creativity. The cones can be layered up as a big tree or be displayed solely as a tabletop Christmas tree.
DIY lighted pine cone Christmas tree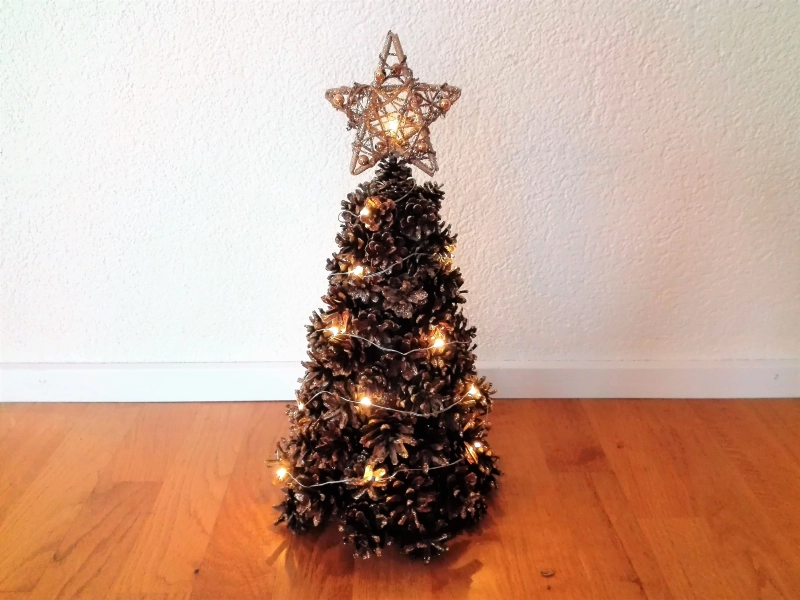 White pine cone Christmas tree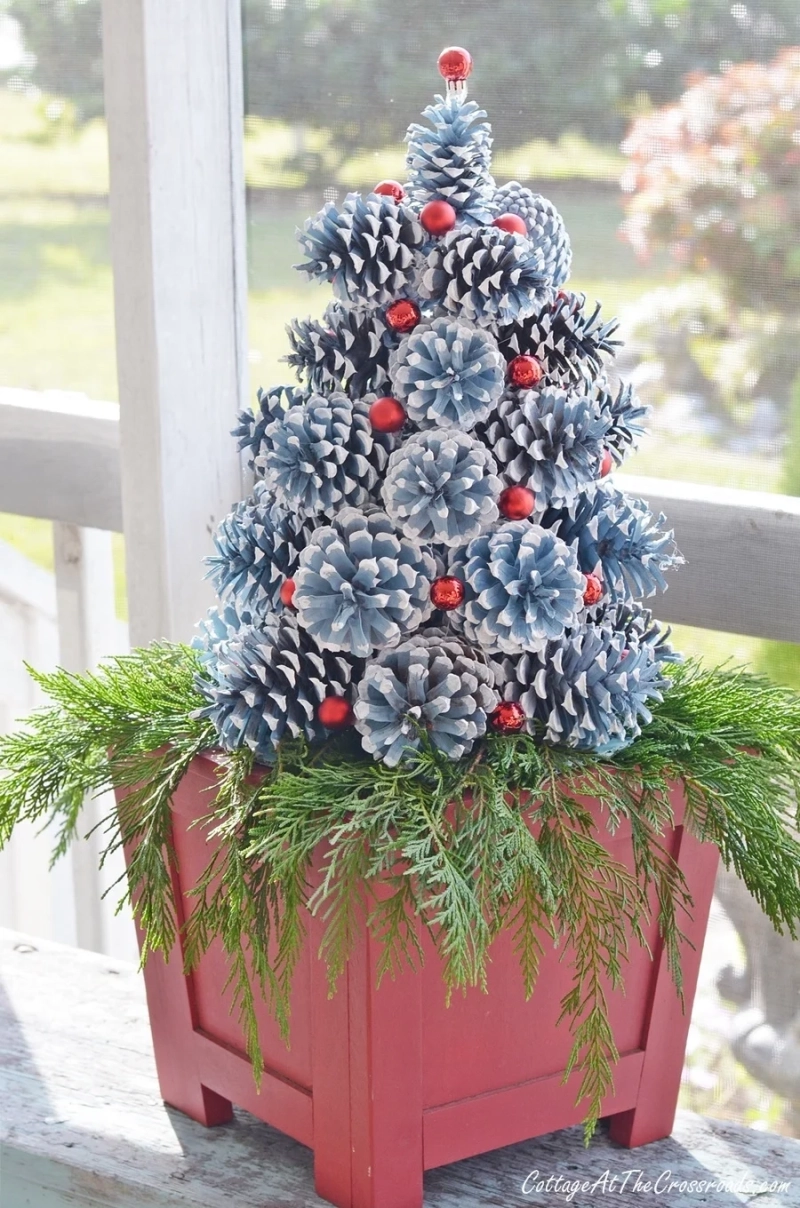 Painted pine cone Christmas tree with a tree log slice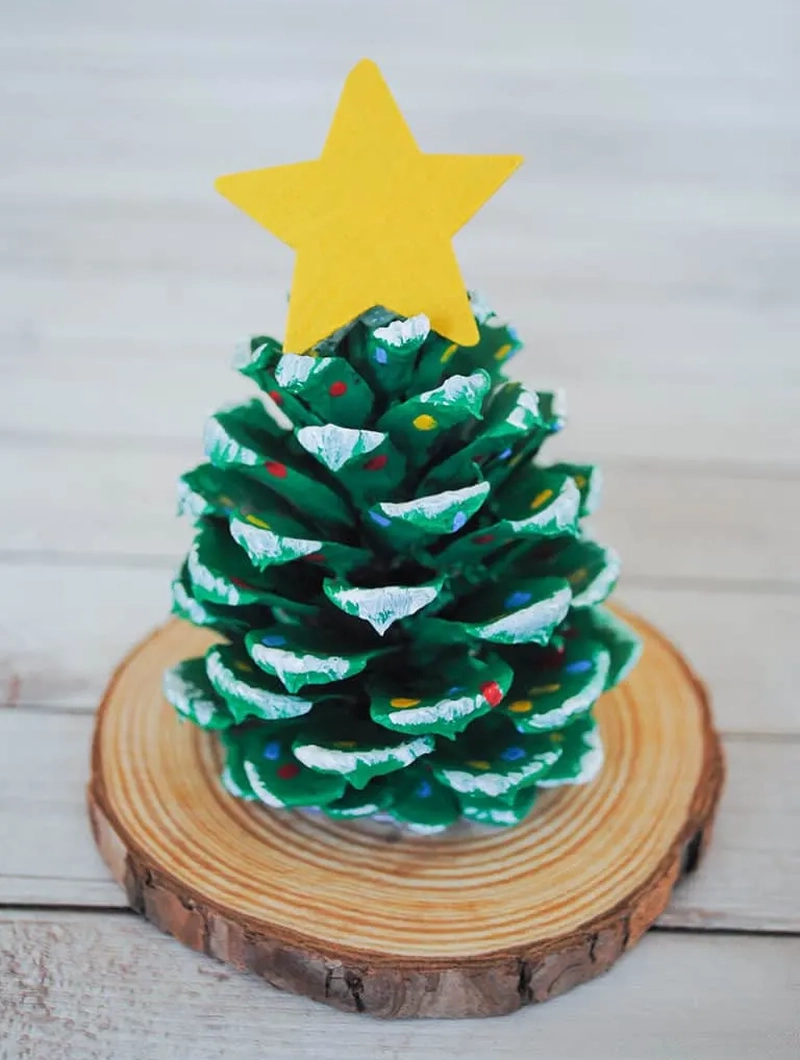 Cute tabletop Christmas tree from pine cones and mason jar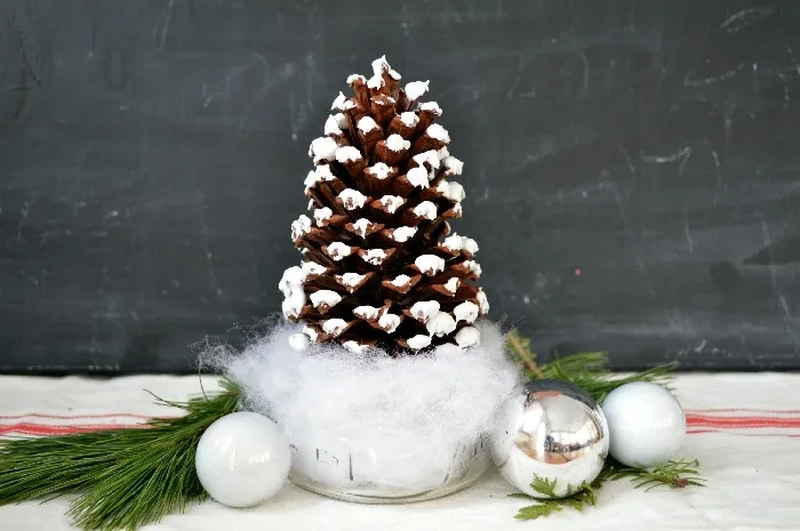 Make Christmas Wreath with Pine Cones
Making a festive wreath out of pine cones is really fun and easy. It can be customized with other elements such as ribbons, foliage, berries, and string lights. You can also paint the pine cones in different colors.
Easy pine cone Christmas wreath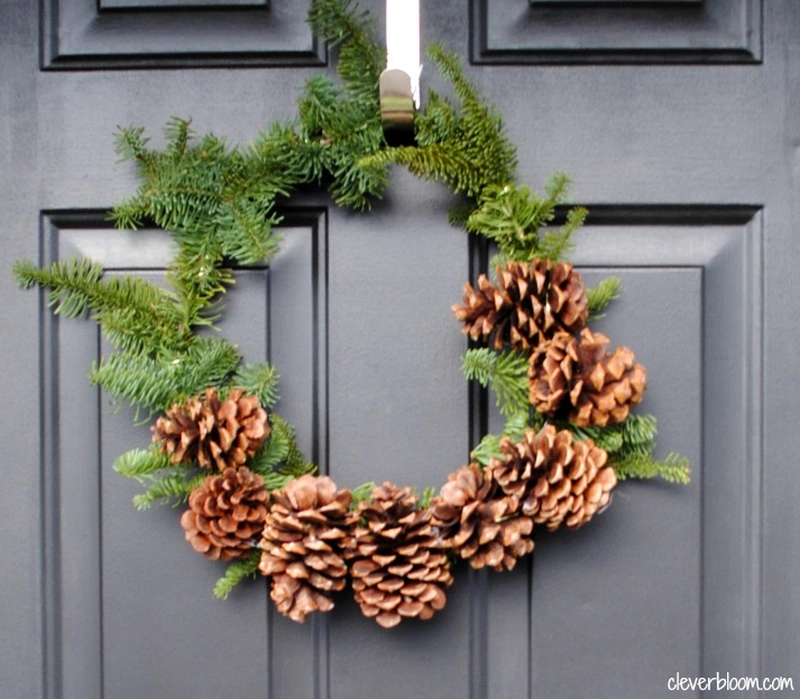 Pine cone wreath with foliage and berries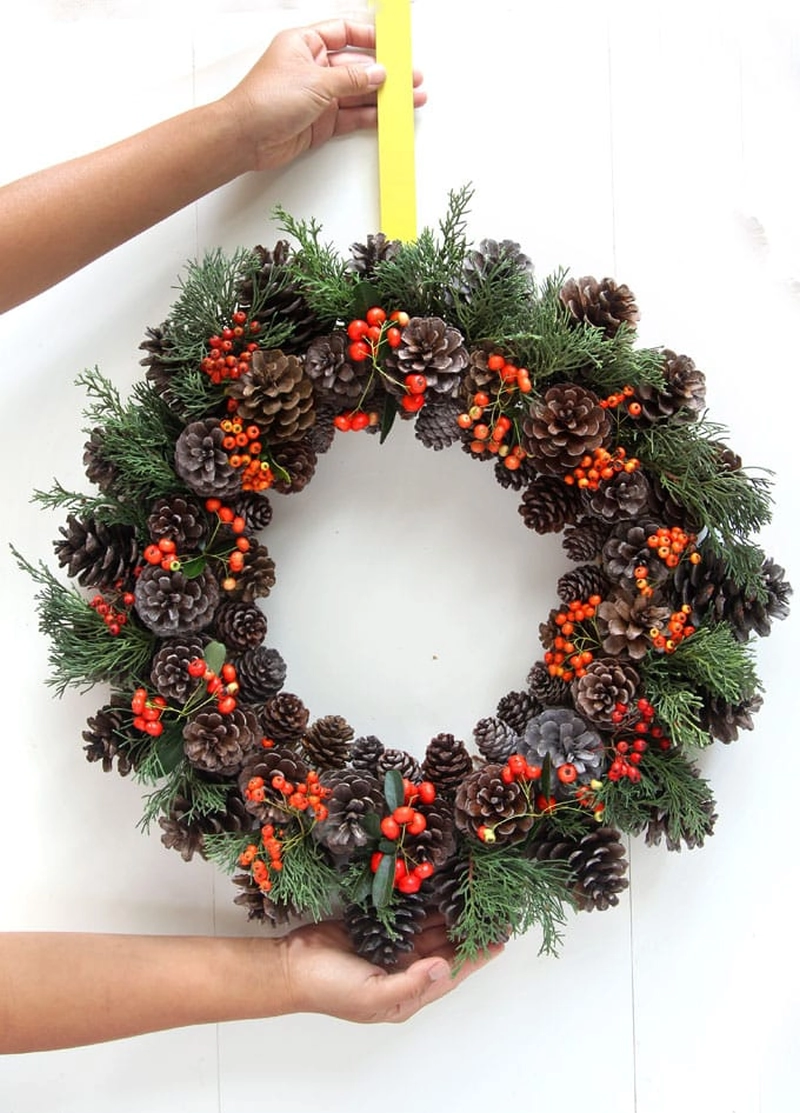 Pine cone Christmas wreath for front door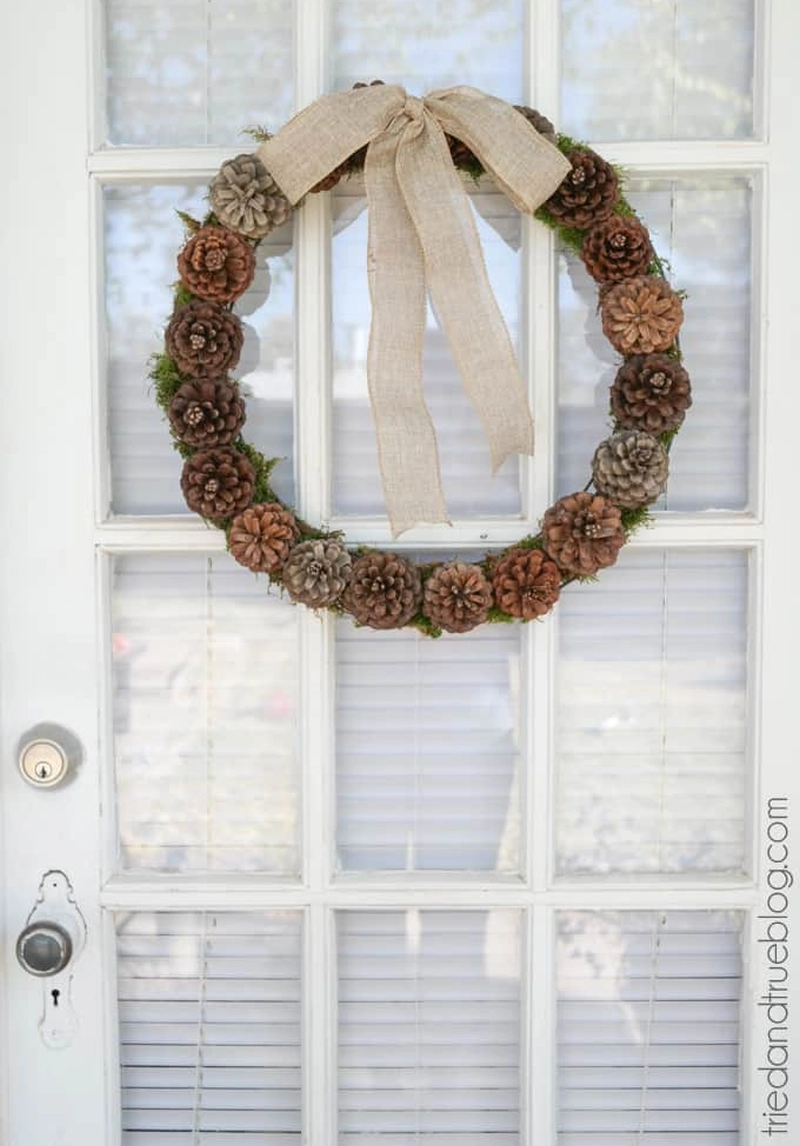 Painted pine cone wreath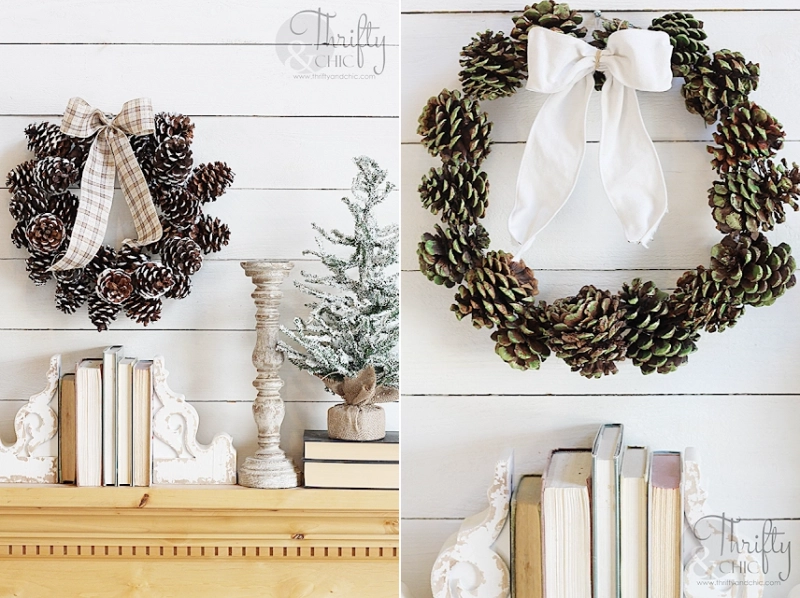 Large Christmas wreath from white painted pine cones and berries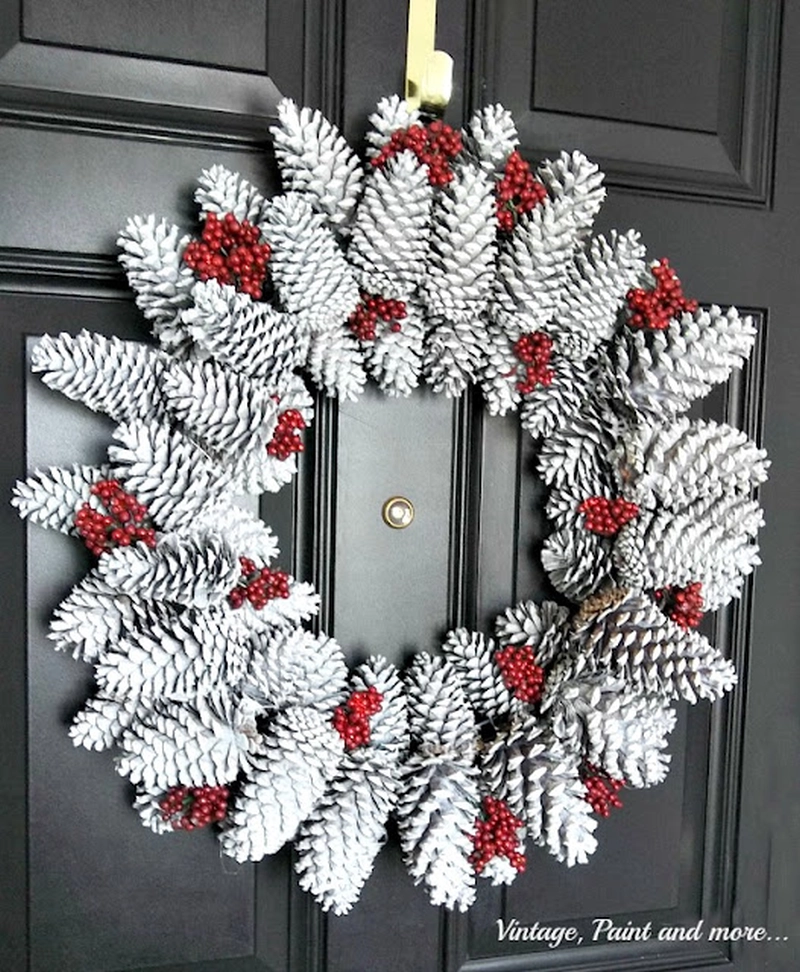 Dipped pine cone Christmas wreath for a snow-covered effect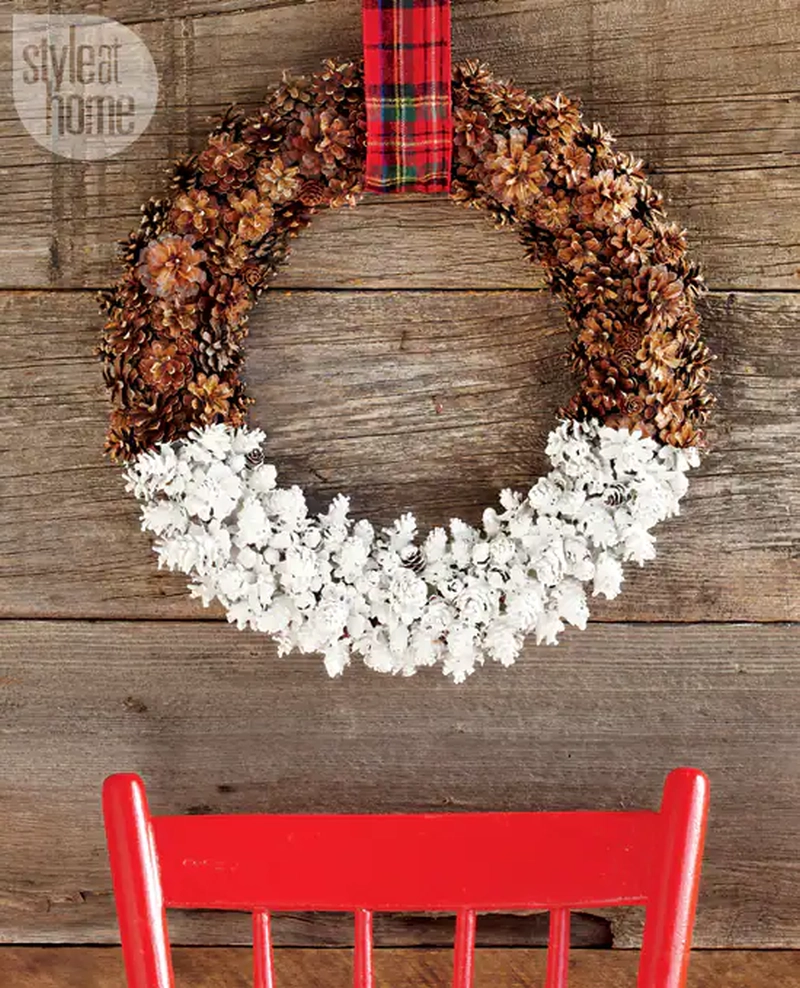 Also Read: 50 Christmas Tree Alternatives You Can DIY This Year
Make Christmas Garland from Pine Cones
Creating your own pine cone garland makes a simple yet striking Christmas decoration. You just need to string them up like a garland. Use them naturally or roll them in white acrylic paint for a stunning frosty finish! See more DIY Garlands for Christmas.
Mere pine cones make a natural, fragrant holiday decoration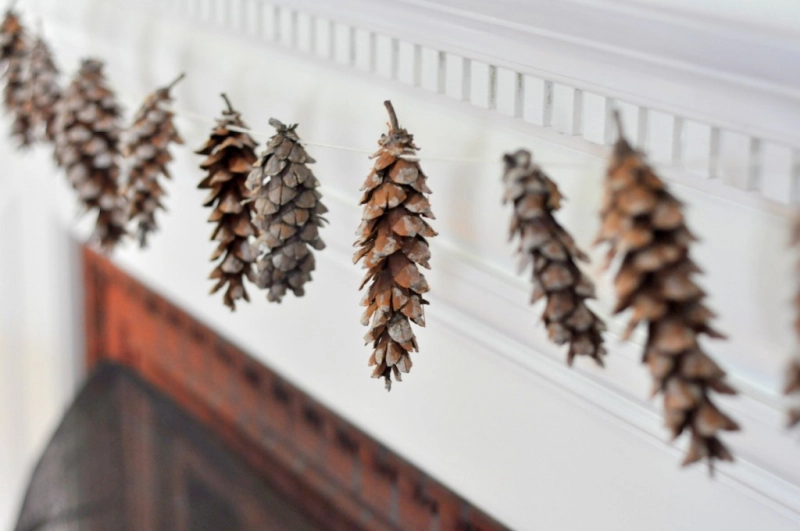 Snowy pine cone garland for your mantle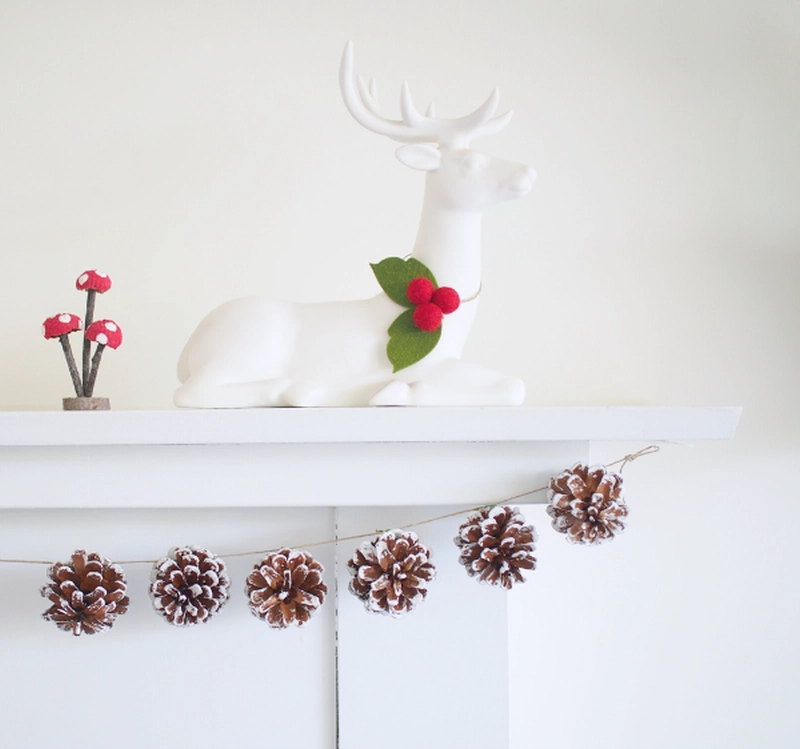 Gold painted pine cone garland with white yarn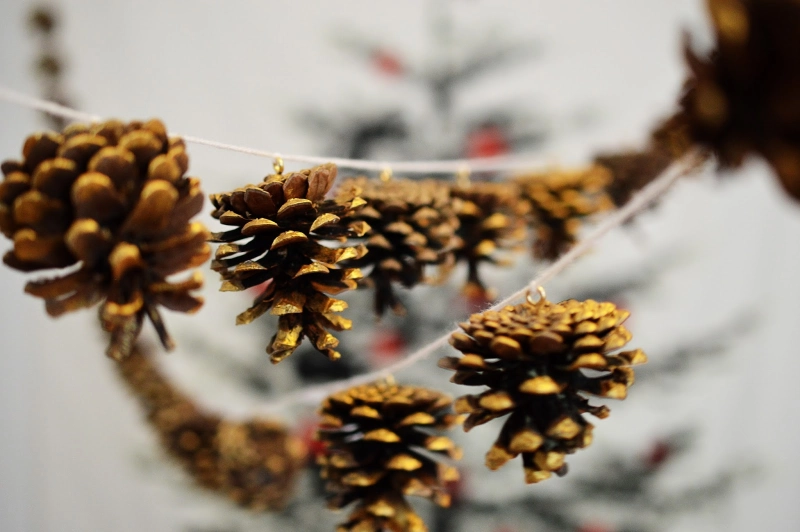 Combine pine cones with green garland and twine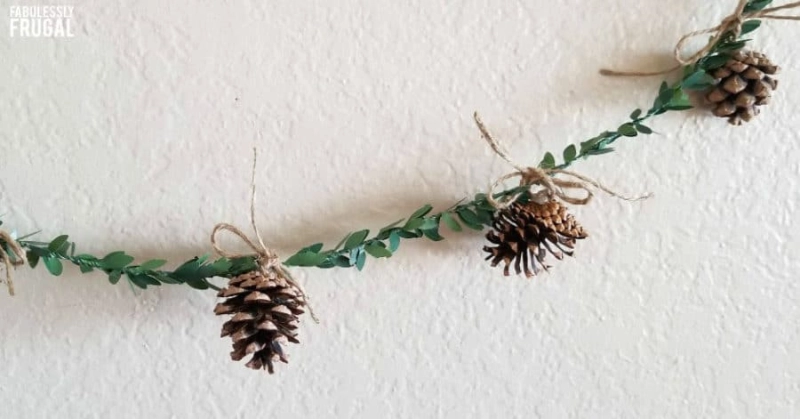 Make Pine Cone Christmas Tree Ornaments
The rustic textures of pine cones make it an ideal material for creating ornaments for Christmas tree decoration. You can put pine cones on the Christmas tree after giving shapes like reindeer, elf, bird, snowman, gnomes, etc. It all depends upon your creativity. See more Christmas tree ornaments you can make easily.
Add rustic glam with gold brushed pine cone ornaments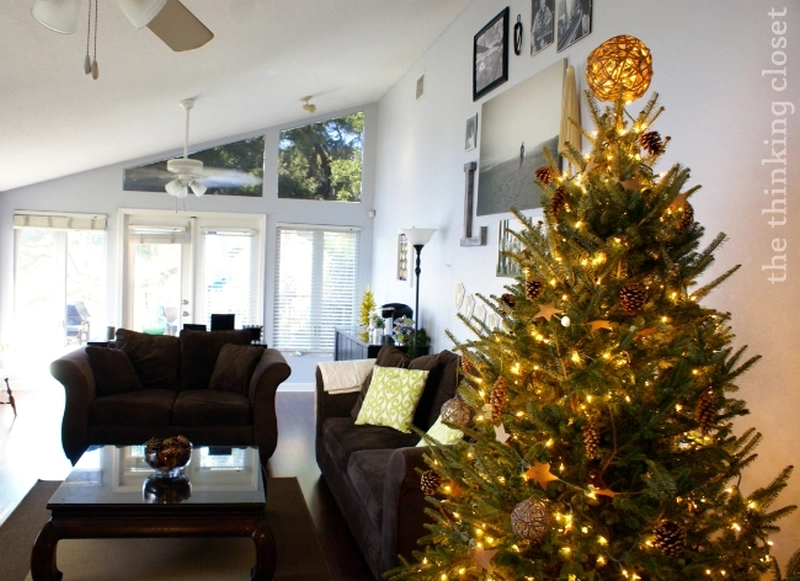 Simple pine cone & bow ornaments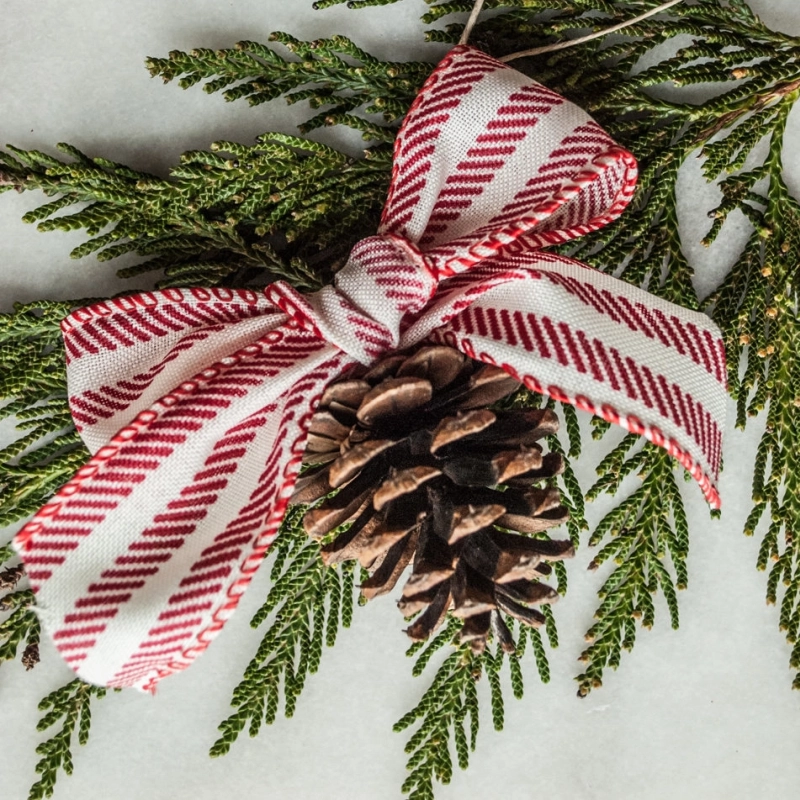 Pom poms and pine cones Christmas ornaments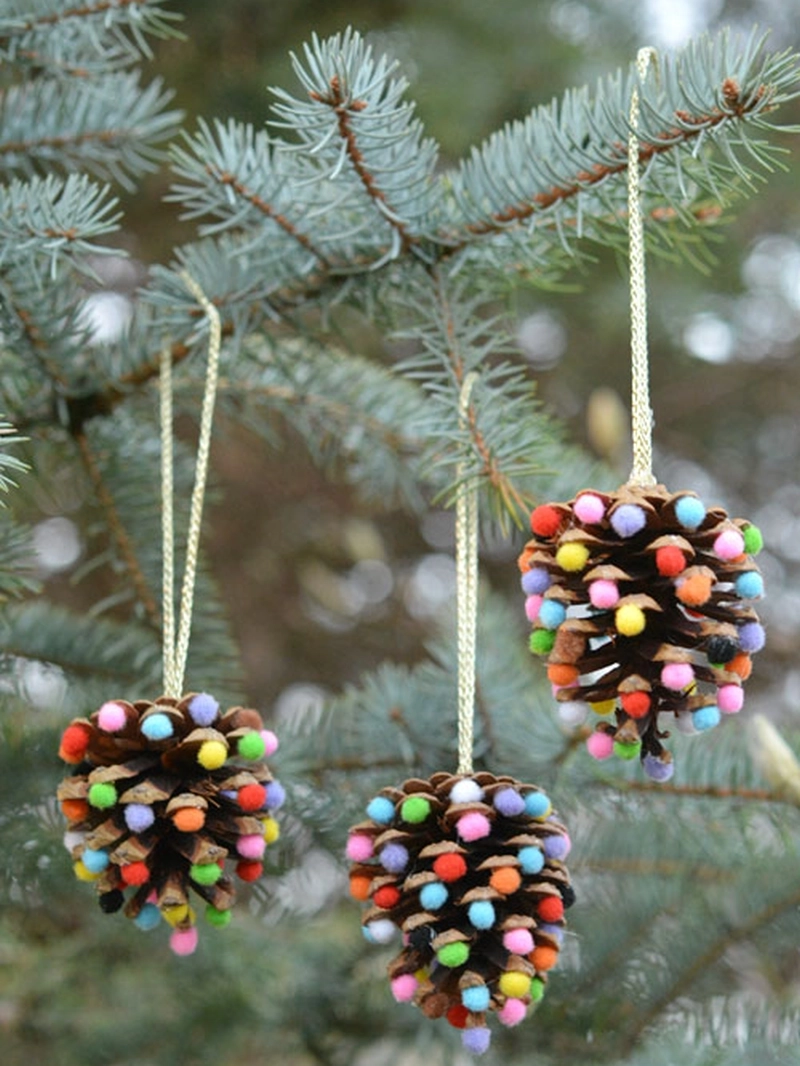 Make a stunning teal pine cone ornament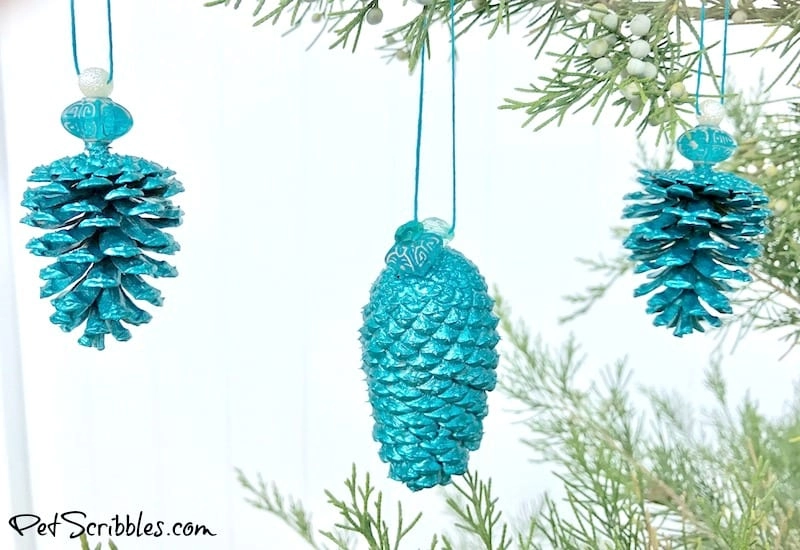 Image: Pet Scribbles
Pine cone reindeer ornaments are perfect holiday craft for kids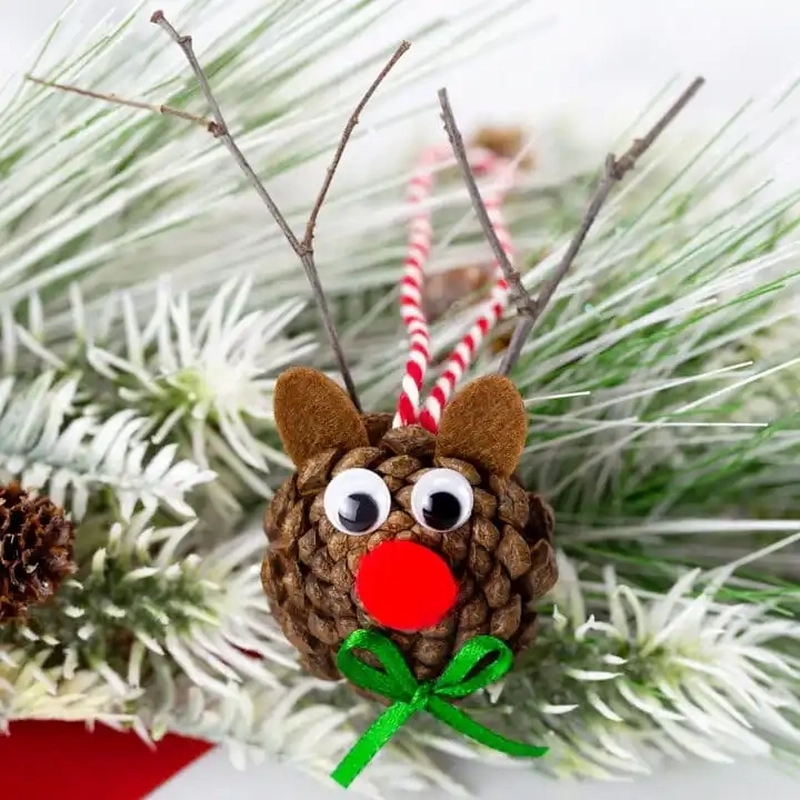 These pine cone bird ornaments are so cute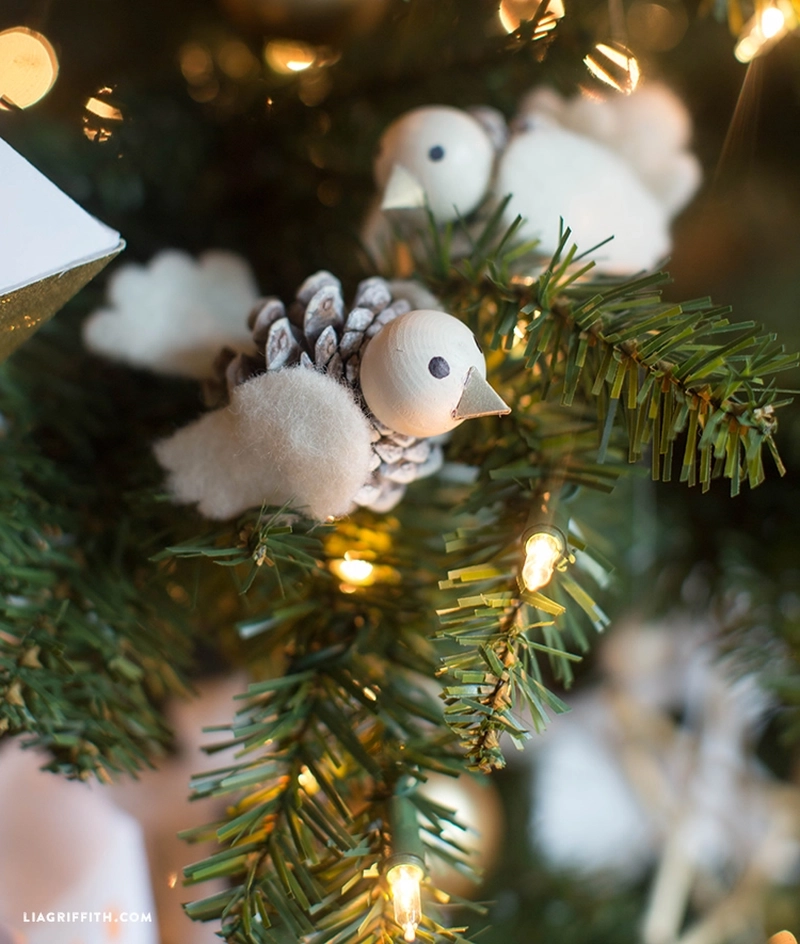 Also Read: 40+ Easy DIY Christmas Decorations for Home You'll Adore
Cute pine cone penguin ornament to hang on Christmas tree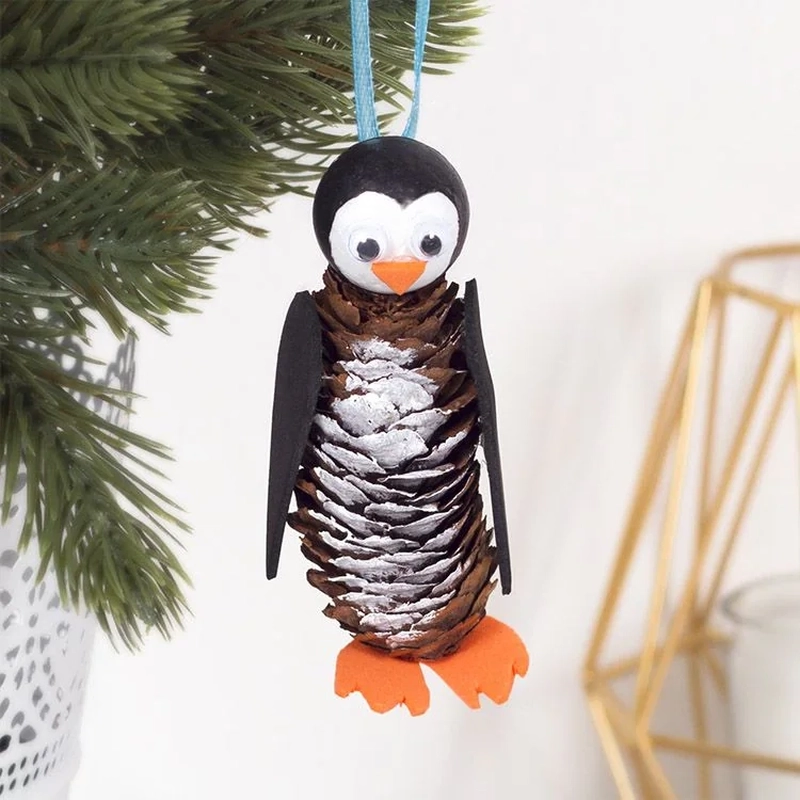 Sparkly pine cone star ornament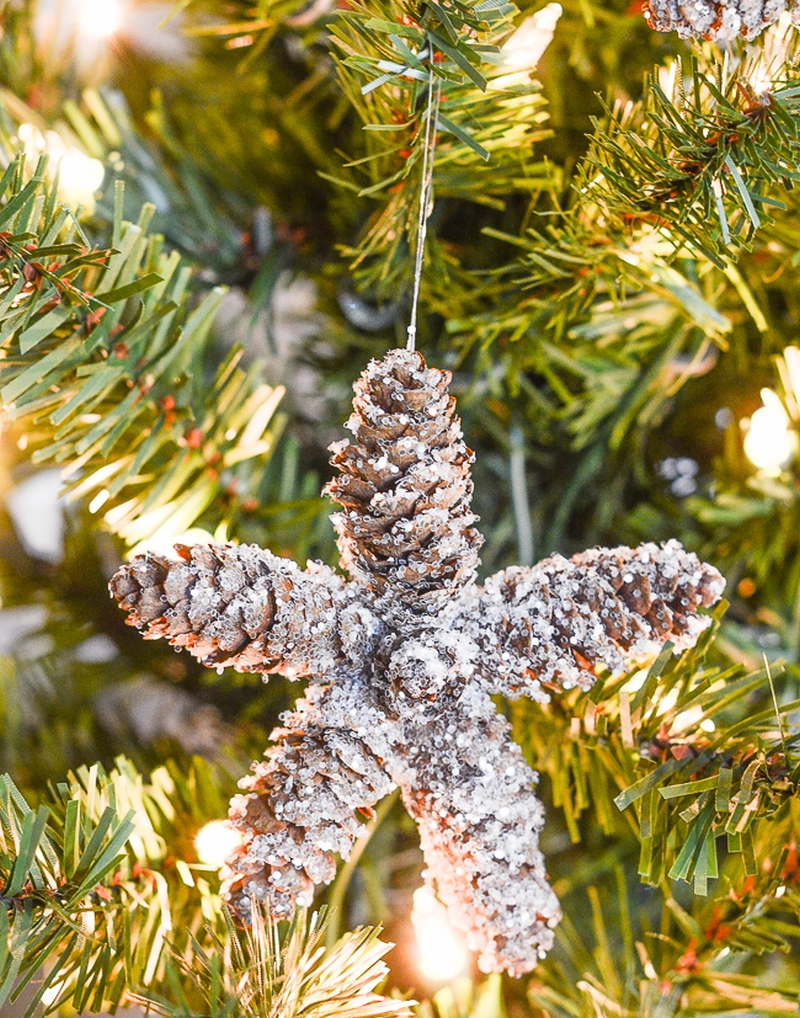 Make Table Centerpieces with Pine Cones
Create a luscious table centerpiece with pine cones and other decorative materials. You can combine them with candles, foliage, and berries for an elegant look.
Snowy tree DIY Christmas table decoration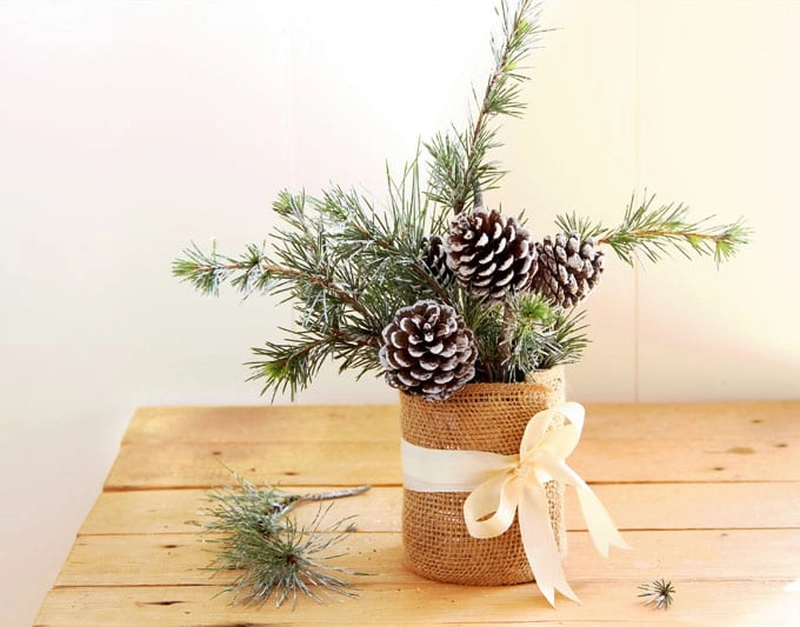 Arrange beautiful berries, candles and pine cones for table decor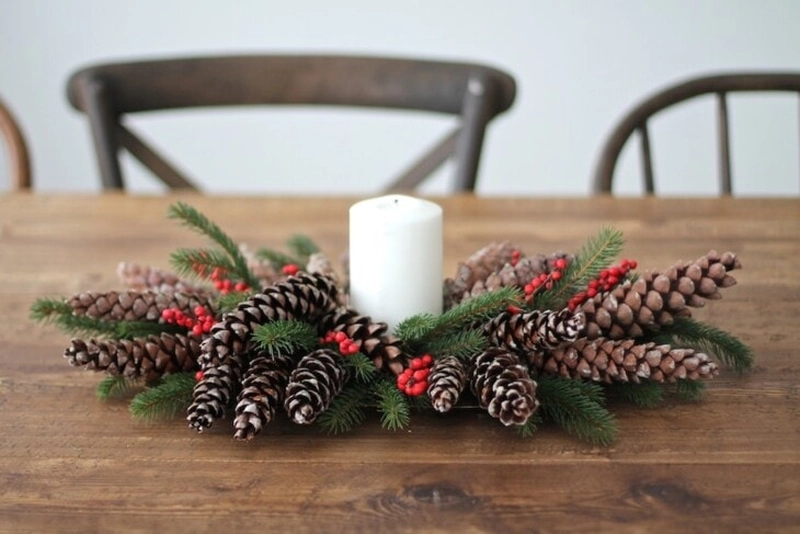 Create Pine Cone Displays
Pine cones can also be displayed inside glass vases and even be combined as a cool topiary. They will look great on the fireplace, bookshelf, or even on the entrance.
Simple pine cone display with cloche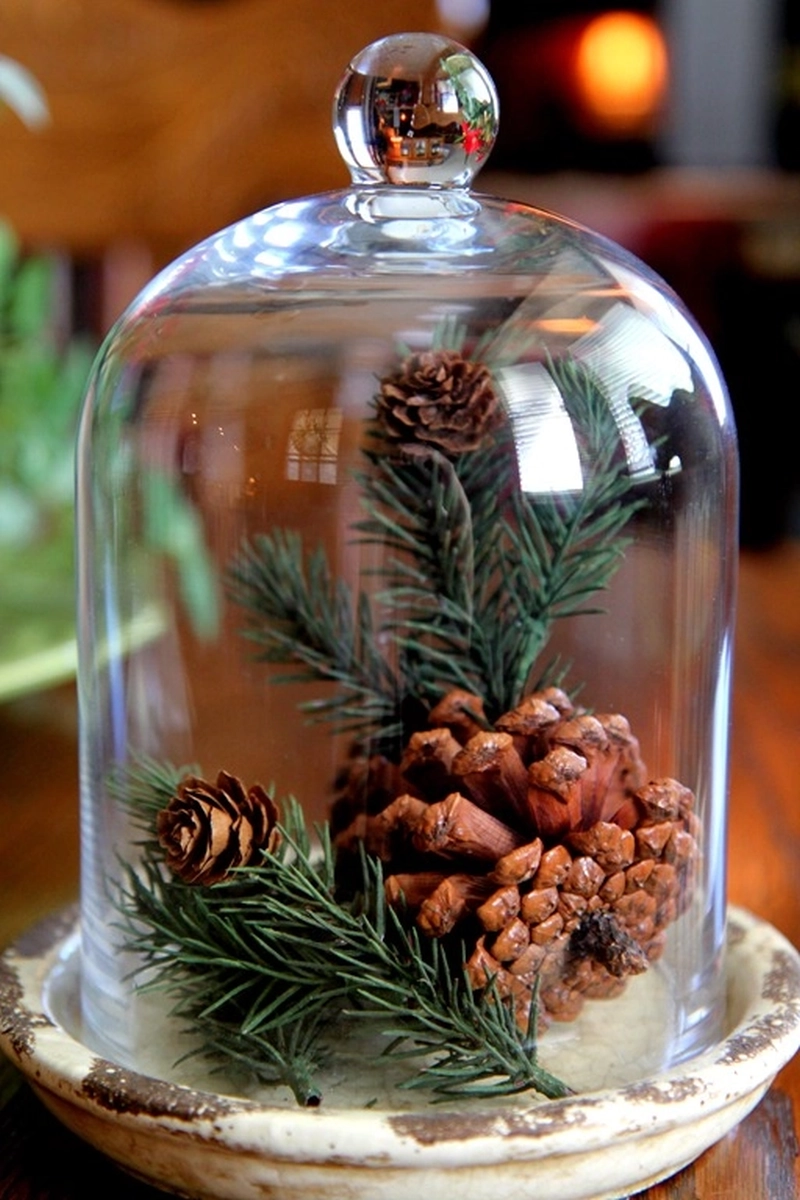 Pine cone display with lights and ornaments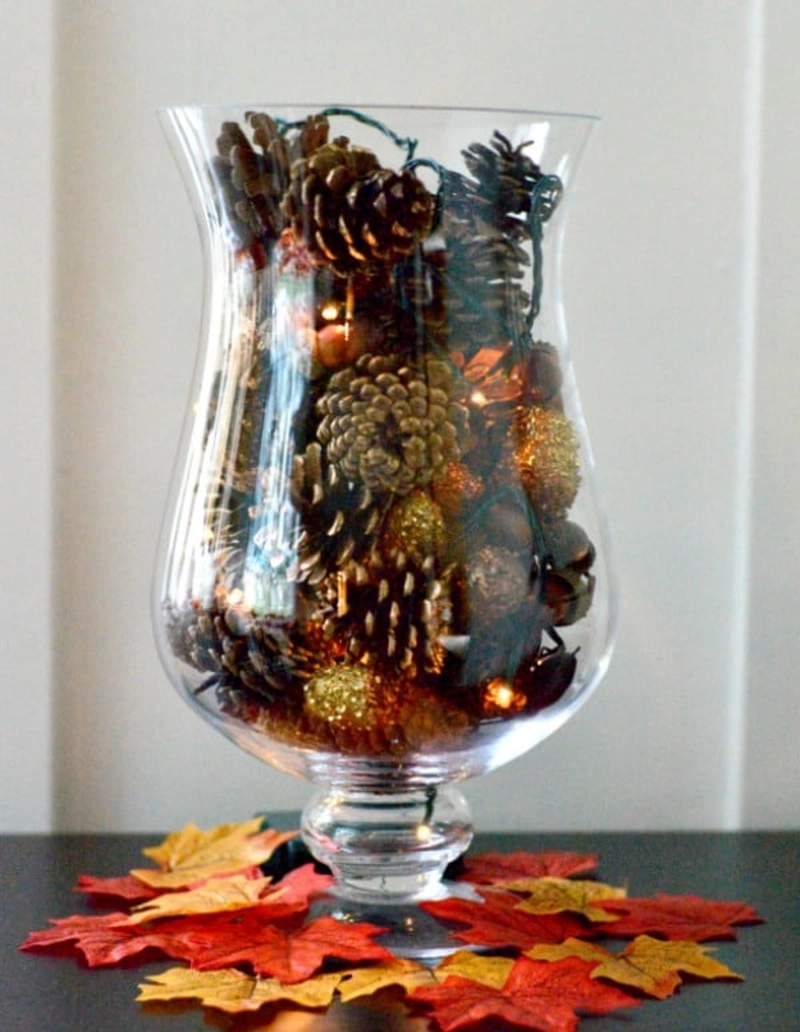 Pine cone tree terrarium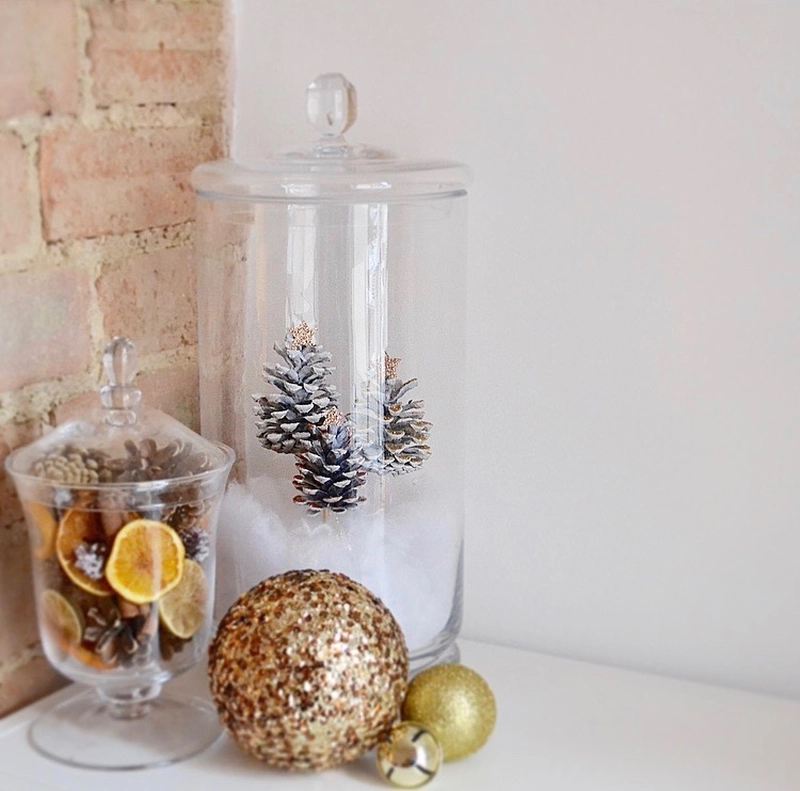 Easy to make pine cone topiary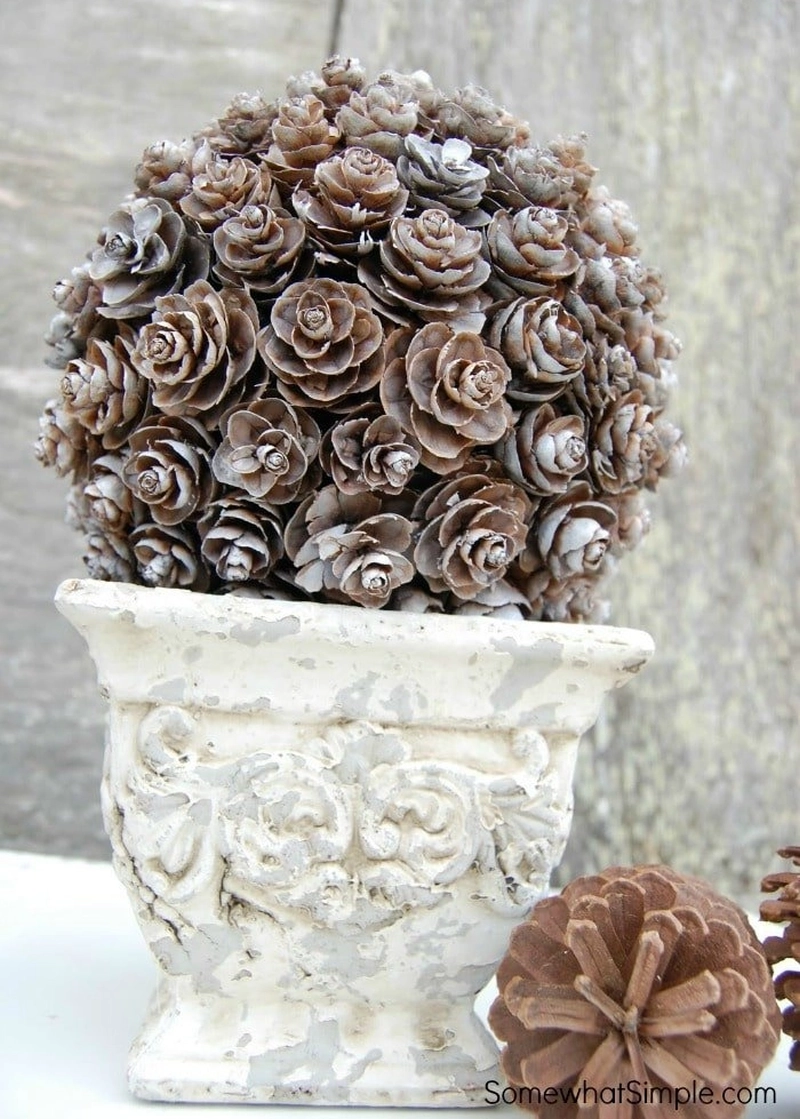 Create a beautiful pine cone topiary with string lights