Marva Griffin founded the SaloneSatellite in 1998 to create a platform for budding designers to showcase their talent, establish contacts, and network with people from the design industry. A Salone del Mobile, Milano event, SaloneSatellite also offers an opportunity for young designers to engage in discussions and dialogues to deepen their comprehension of design.
As the event is beginning in full flair, the 2023 edition will offer exposure to roughly 550 young talents from 34 countries, from Japan and China to Brazil, from Sweden to Italy to India and Pakistan. These protagonists of the kermese will bring lush creations merged with innovative furnishing and interior design solutions. We talked to a handful of young, budding designers attending SaloneSatellite 2023 and what they are bringing to the table.
Also Read: Marva Griffin's SaloneSatellite Shapes Landscape of Design for the Next Generation
Elia Maschio
Among the 550 designers slated to exhibit during the 2023 edition, the young Italian designer Elia Maschio is both excited and nervous with much expectation from the platform debut. With love for light and a passion for experimentation, Maschio is an exceptional designer. His Segment flexible wall light is a thrilling product with a unique design. Founder of Indefinito, he advises aspirants to "believe in our dreams."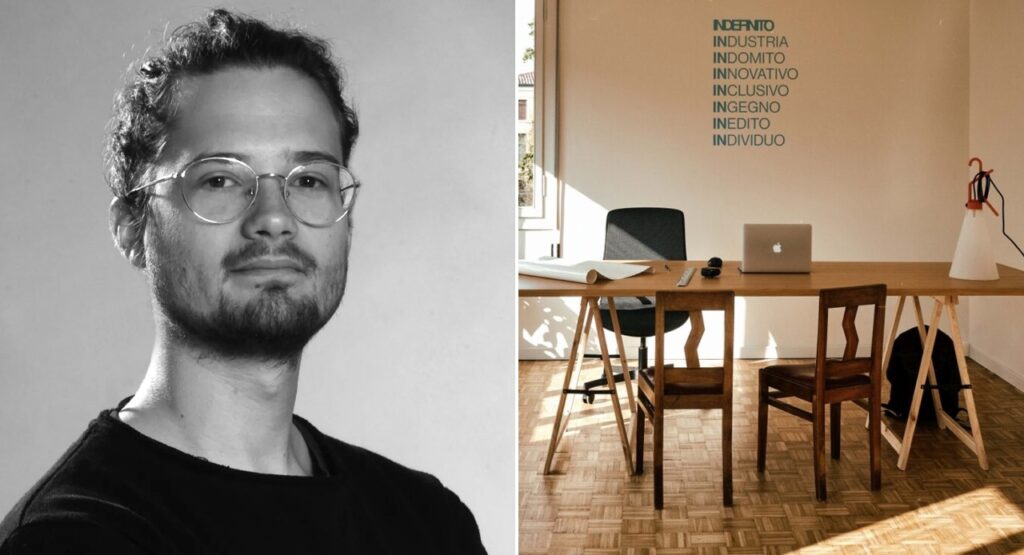 From helping his grandfather who was a collector of vintage items to establishing his design studio, Elia has always had an inkling to solve the problem in a creative way. His photographer father further fueled his love for design in lighting solutions. "Starting from a love for light and a passion for experimentation, I began to create some projects in lighting design," he says.
His lighting solution titled Segment, a flexible LED lamp, allows users to create endless combinations. The wall lamp diffuses indirect and comfortable light and creates a sensuous aesthetic. Exhibiting a wooden console, a modular sofa, and a series of lamps at the event, Elia reverentially acknowledges the influence of Italian heritage on his designs. He says it allows him to explore beauty and strike a balance between what is perceived as perfect and imperfect.
Also Read: Power-Couple Draga & Aurel Exploring Recycling and Resin in Furniture Design
Lotti Gostič
Hailing from Slovenia, EU, Lotti Gostič is an emerging furniture designer who focuses on the transformation of spaces with designs that go beyond functionality. With a background in Interior Architecture, Gostič weaves extensive research and story development into her every project. The budding designer and the founder of Lotti Gostič Studio is ready for her debut at SaloneSatellite 2023.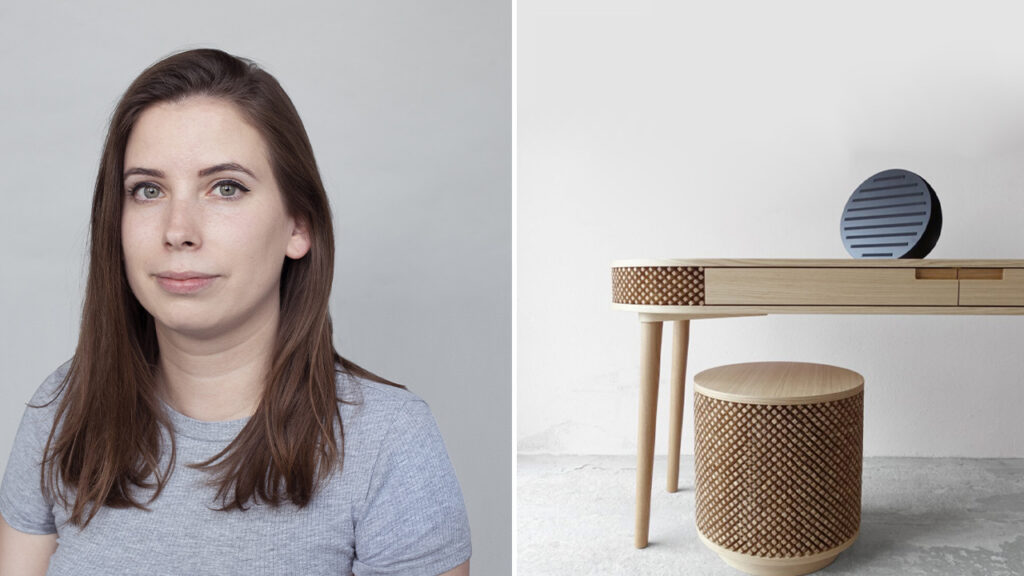 With a curiosity to find opportunities for improvement, changes, or challenges that can be applied to her designs, Lotti explains, "For example, Strip was designed by having problems with resourcing raw materials and increasing prices for them in the last year; Knurly elements are a part of the Fortuity collection that explores unexpected failures in the design process. Those are both based on events that happened to me that inspired me to look for solutions or development."
With a multidisciplinary background, Lotti's affinity for design is quite impressive. She has studied photography, interior design, interior architecture, and furniture while traveling the EU countries to learn about different design approaches and views. To that end, she has been designing products that interact with people and offer stunning furnishing solutions. In an exclusive conversation, she reveals her plans of designing a platform to provide opportunities for budding designers.
Also Read: Women Designers of New India Take Cultural Ethos to Milan Furniture Fair
Aashka Shah
The Indian designer based in Gujarat is attending SaloneSatellite for the first time and showcasing her design studio Arissa. Aashka Shah expects to form valuable connections, meet like-minded people, and elevate her studio's visibility. She states that Salone provides an unparalleled platform for both beginners and established designers.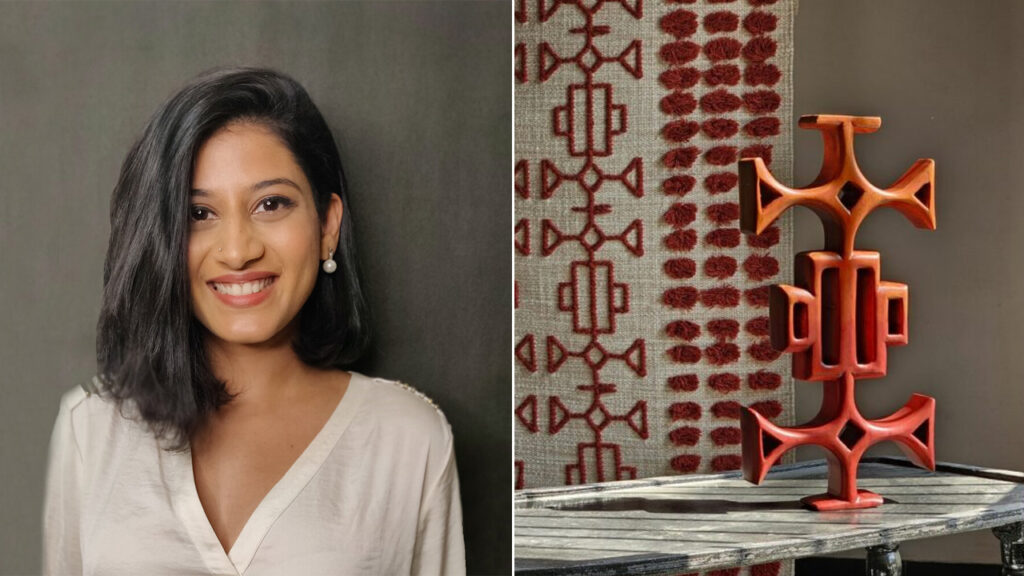 "As a designer, I have a strong passion for creating and dabbling my hands in various materials. While my education lies in graphic design, I consider myself a multidisciplinary designer with strengths in visualization and a great sense of color," Aashka says. Arisaa was born out of Aashka's inkling to always create new things and weave her love for storytelling into her creations so she can narrate those stories to the masses. The result is unique and colorful pieces that reflect her personality and passion.
The Ahmedabad-born designer doesn't follow a certain design philosophy, in fact, she believes in creating designs that are rooted in the stories and experiences of the people who will be using them. "I find inspiration in everyday life, the small details that often go unnoticed, and the rich cultural heritage of India, which in fact is the basis of my new collection – Objects of Culture, which I will be displaying at SaloneSatellite," she concludes.