From DIY glow-in-the-dark ghost cupcakes to frightening zombie mouth and skull-shaped cakes, we have covered up various kinds of scary Halloween treats to add fright to your celebration. But if you find it a hard task to add scary flair to a cake, you can try out some easy Halloween food hacks that can be whipped up in a jiffy. And lastly, all those who aren't ready for the spookiest festival of the year, can order a plain black chocolate skull cake from the New York-based Bakery Épicerie Boulud to freak out your guests.
Made by Jayce Baudry, this flourless cake in shape of a human skull is made from salted caramel butter crémeux and dark chocolate encased in a dark chocolate shell, covered in black glaze and flecked with edible gold for attention-grabbing appearance. It looks hard from a distance, but it is totally edible and can be served to 6-8 persons.
Also Read: Fang-tastic food ideas for the festival of dead
This limited edition cake is only available for pick-up from 28 to 31 October for a price tag of US$60. It can be a great last-minute Halloween treat or gift to impress your loved ones. Find out more information about this skull cake at the official website of the Bakery.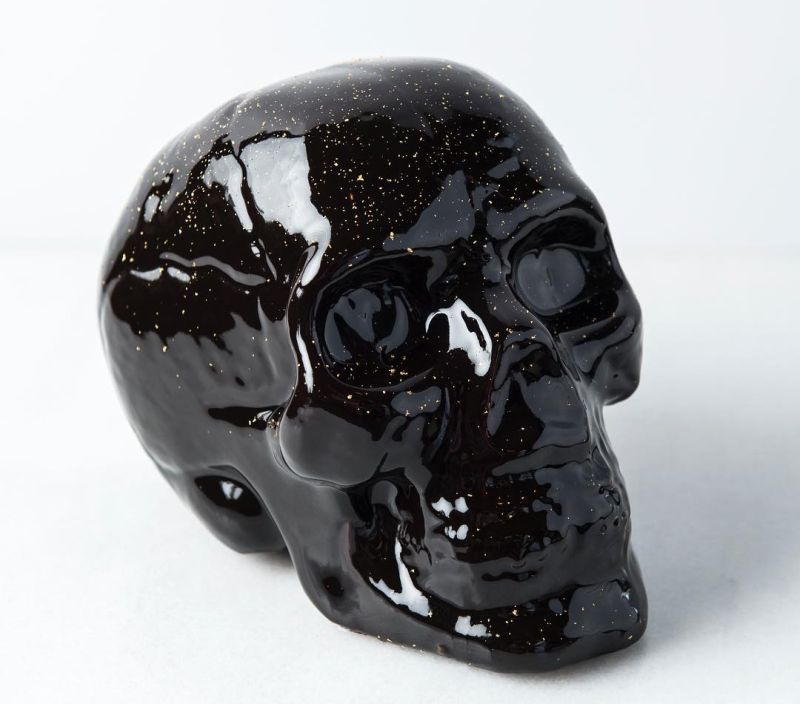 Via: PopularMechanics