Halloween decoration has become a fun hobby for homeowners. Over the past several years, people are getting engaged deeply in decorating every corner of their homes including the front porch and backyard for the Festival of the Dead. If you want your house to be the coolest in the neighborhood this Halloween, don't forget to infuse some creepy essence into the outdoor space of your home.
But, I must tell you that it cannot be achieved without vibrant pumpkins, creative DIY crafts and other decoration items procured from the local store. This year step out of the conventional theme and do something different. Here are some cool ideas you can try to decorate the front porch in the Halloween spirit.
From spiders and bats to intricately carved pumpkins and ghosts, this list covers a variety of front porch Halloween decoration ideas you can't afford to miss on the spookiest day of the year.
Front Porch Decor Ideas
DIY Origami Owls
If you're a fan of origami art, try decorating your porch with DIY owls made using the simple act of folding paper. The handrails and railings, apart from the entrance of your home, are the ideal place to showcase them.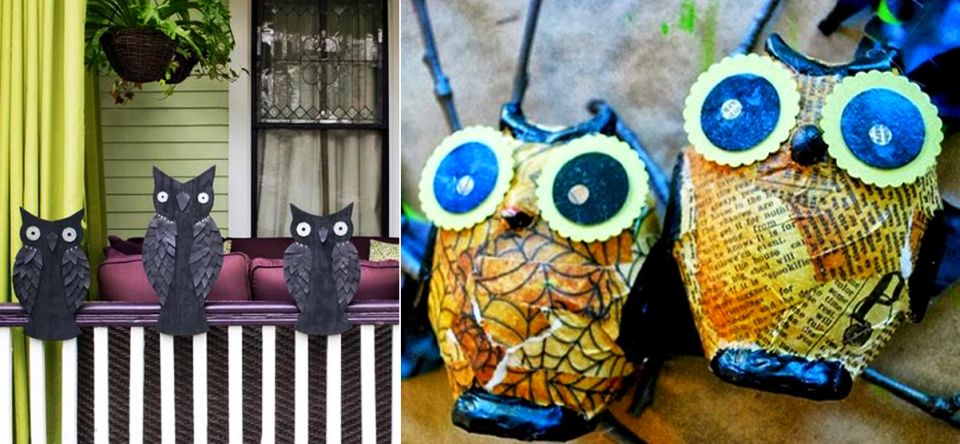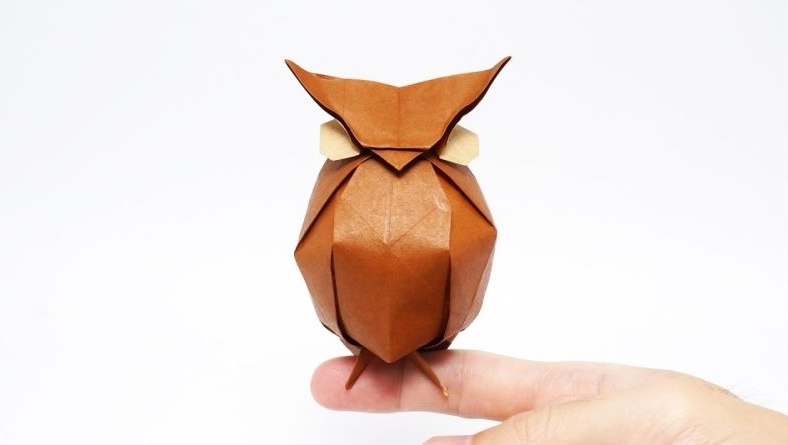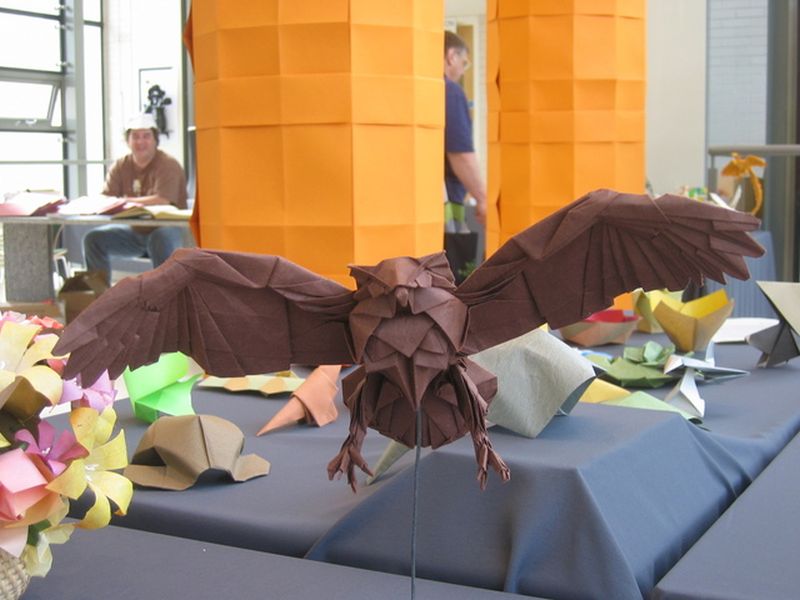 Frightening Fake Ravens
Turn your porch into a creepy space with ravens. Just place some fake ravens along with wooden branches at your front door and you're ready to send frightening shivers down your guests' spines.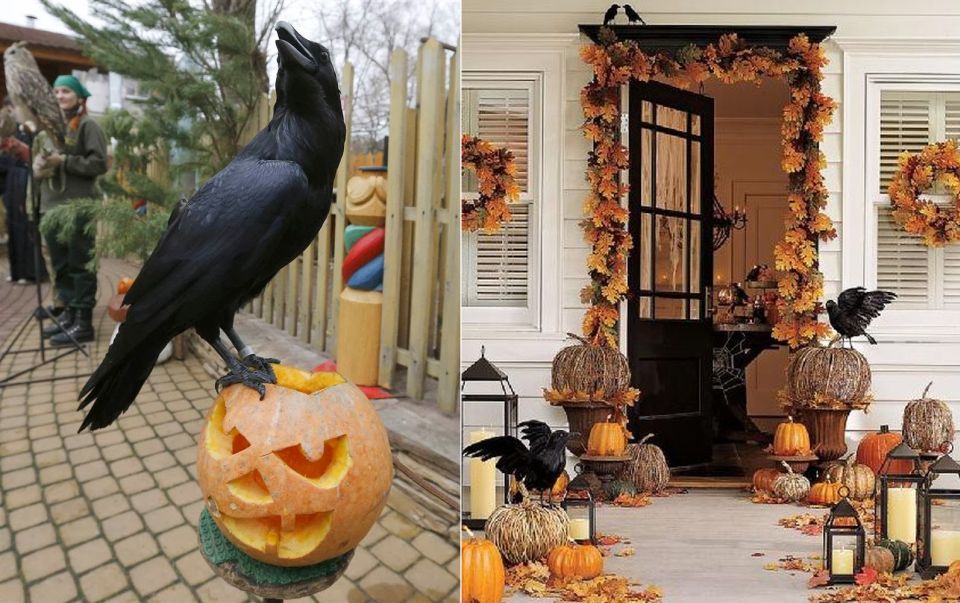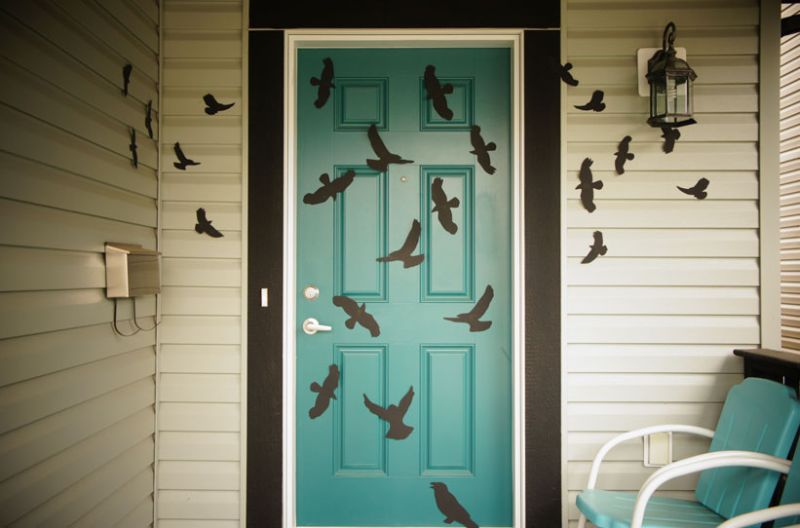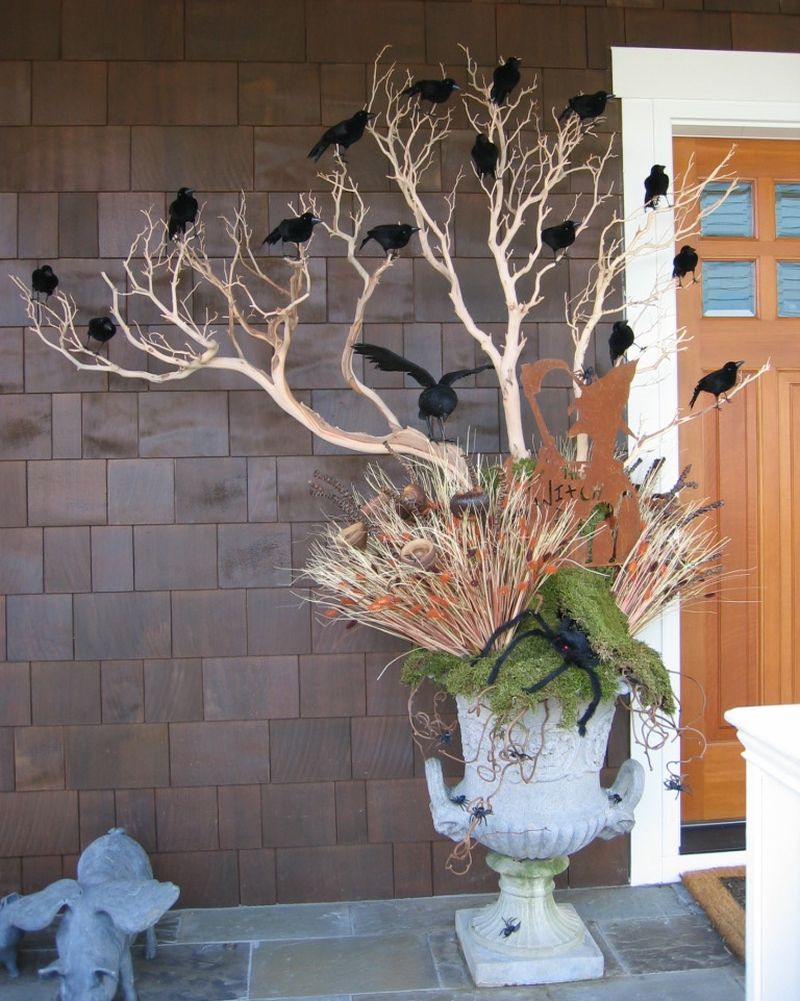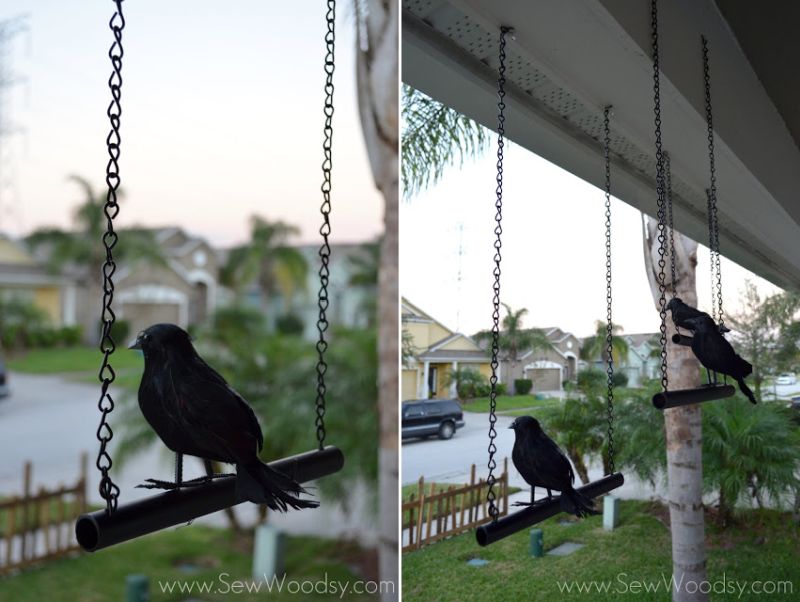 Also Read: DIY Halloween Wreaths to Welcome Evil Spirits into Your Home
Spider Décor
Spiders are one of the creepiest creatures. Hence they are perfect to decorate the front porch for the occasion. Simply hang spider webs to windows and doors along with some glow-in-the-dark spiders, which would creep out any passerby. You can even make a spider web wreath for scarier vibes.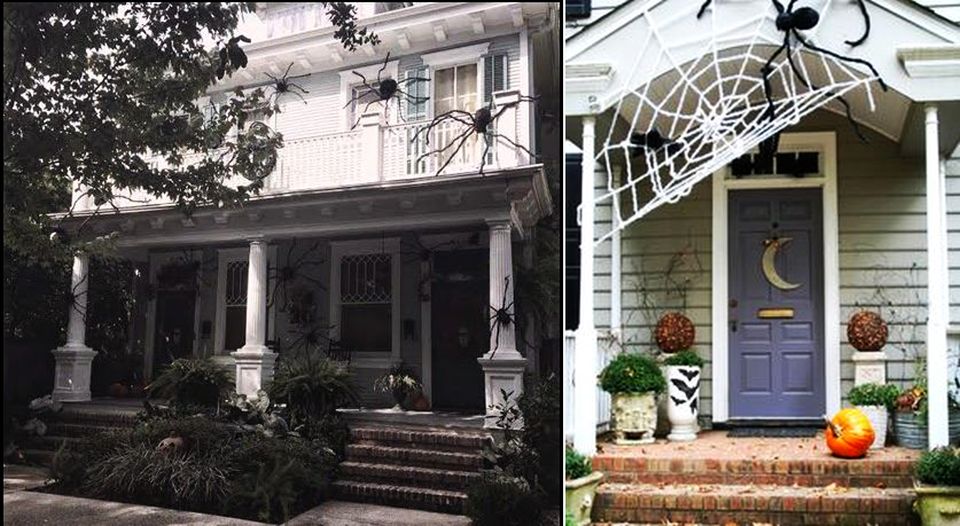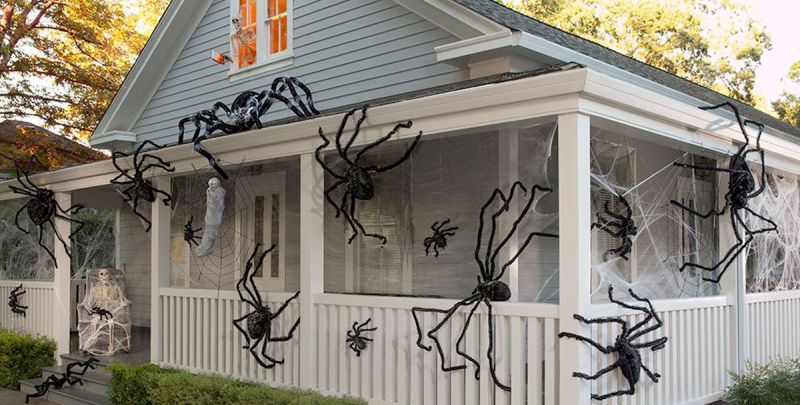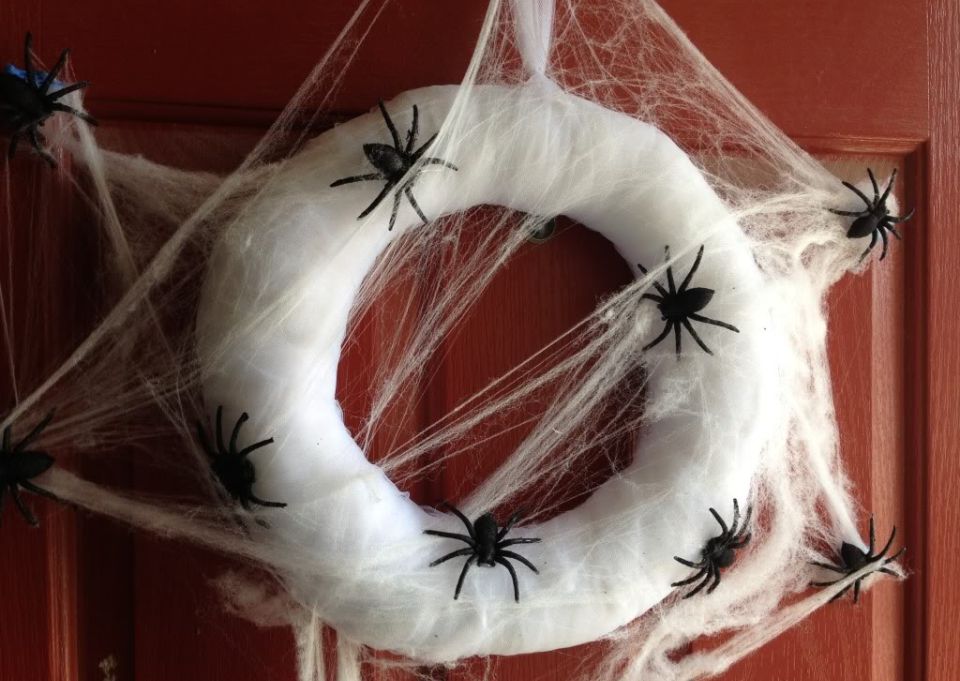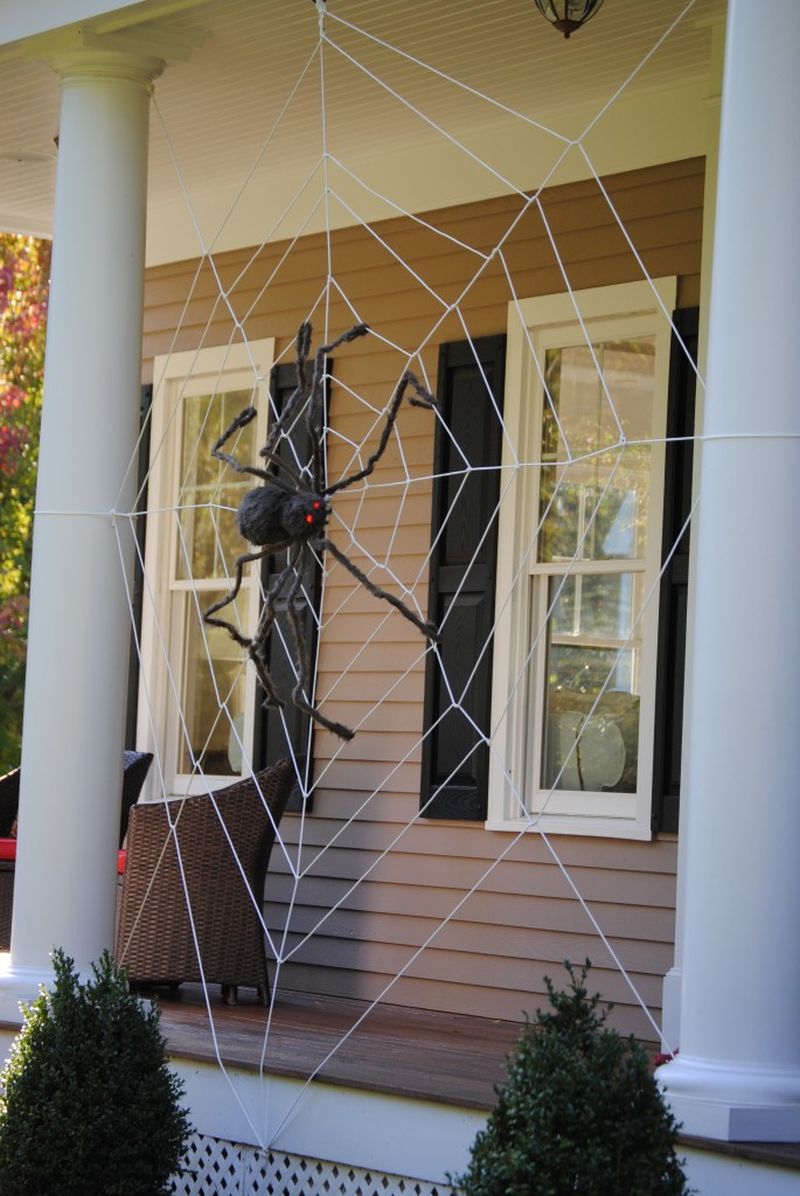 Brood of Bats
Simply make some paper bats and hang them around your house to decorate the front porch.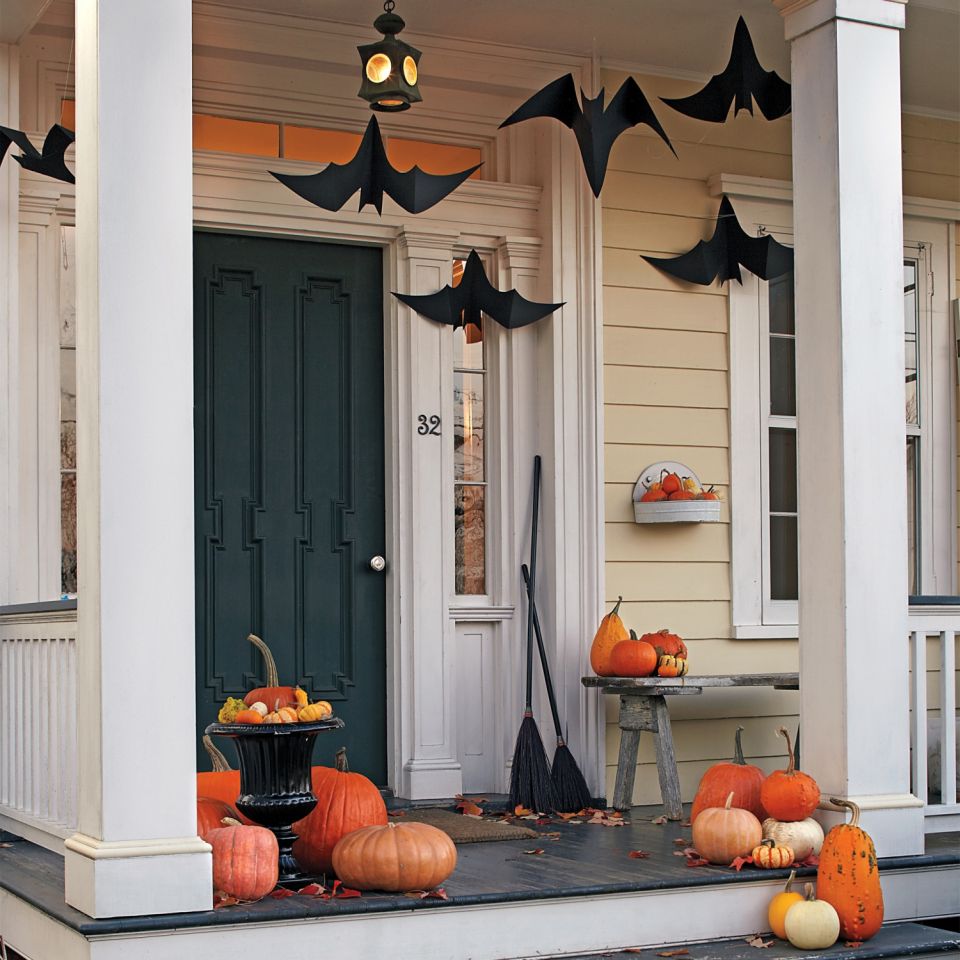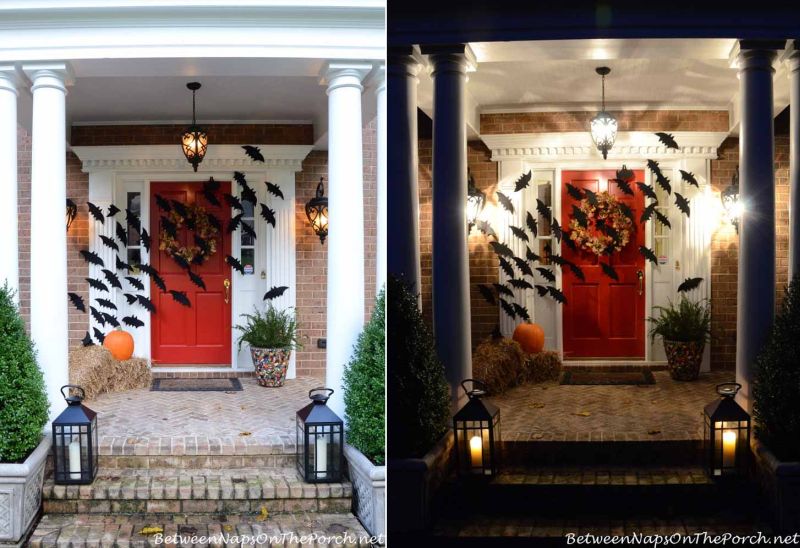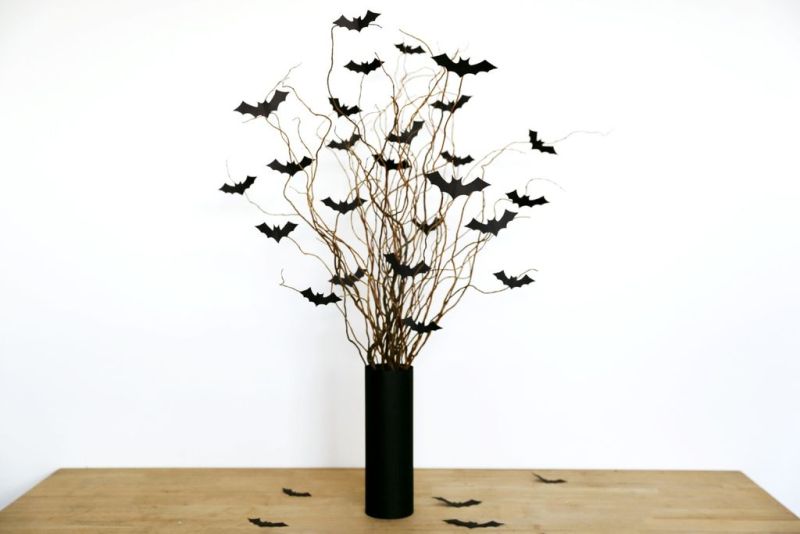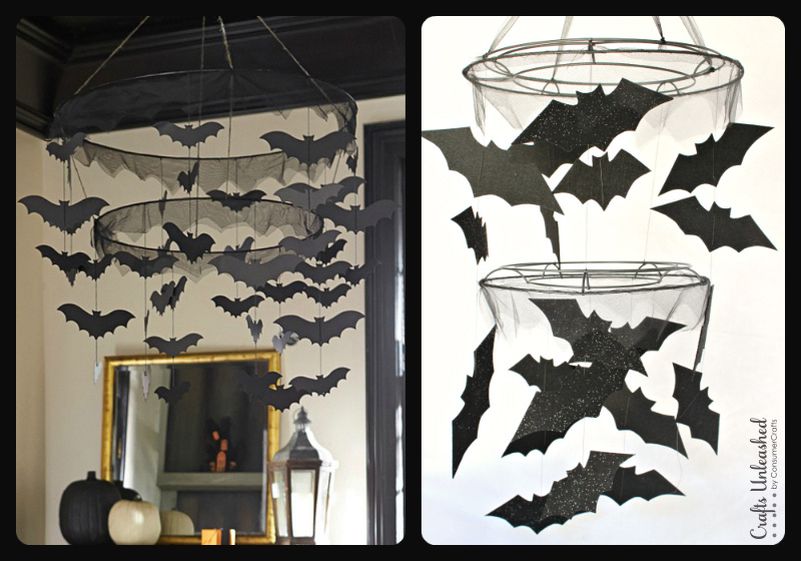 Classic Pumpkins
Give your front porch a cool makeover with pumpkins. You just need to place several pumpkins in front of your door along with other Halloween decorations. Nothing can beat the simplicity of pumpkin decor. You can carve and paint pumpkins, or simply write a message on them.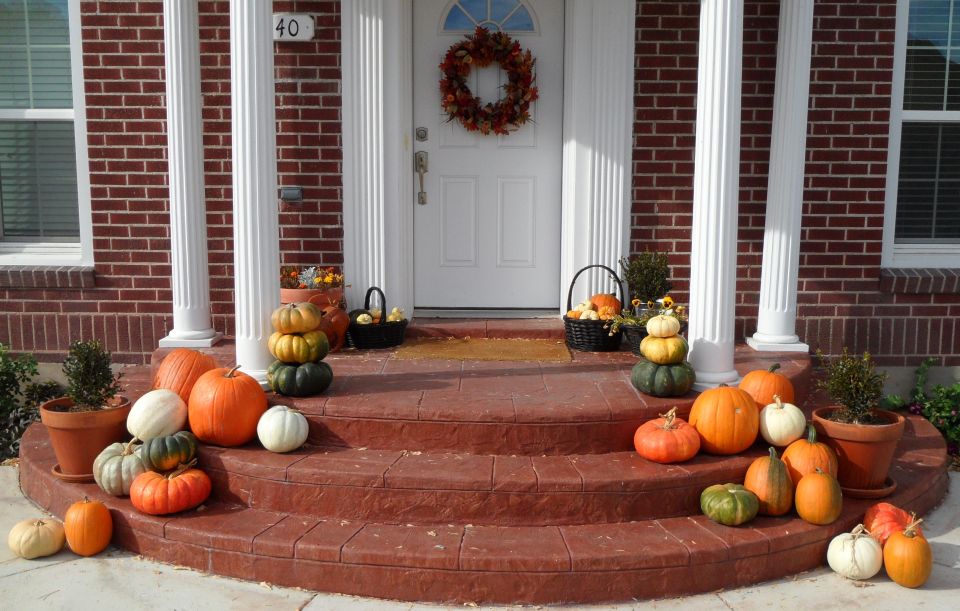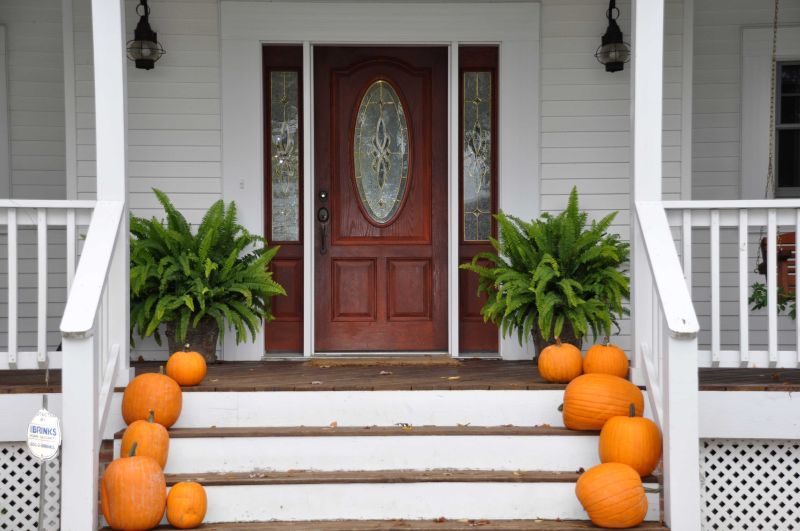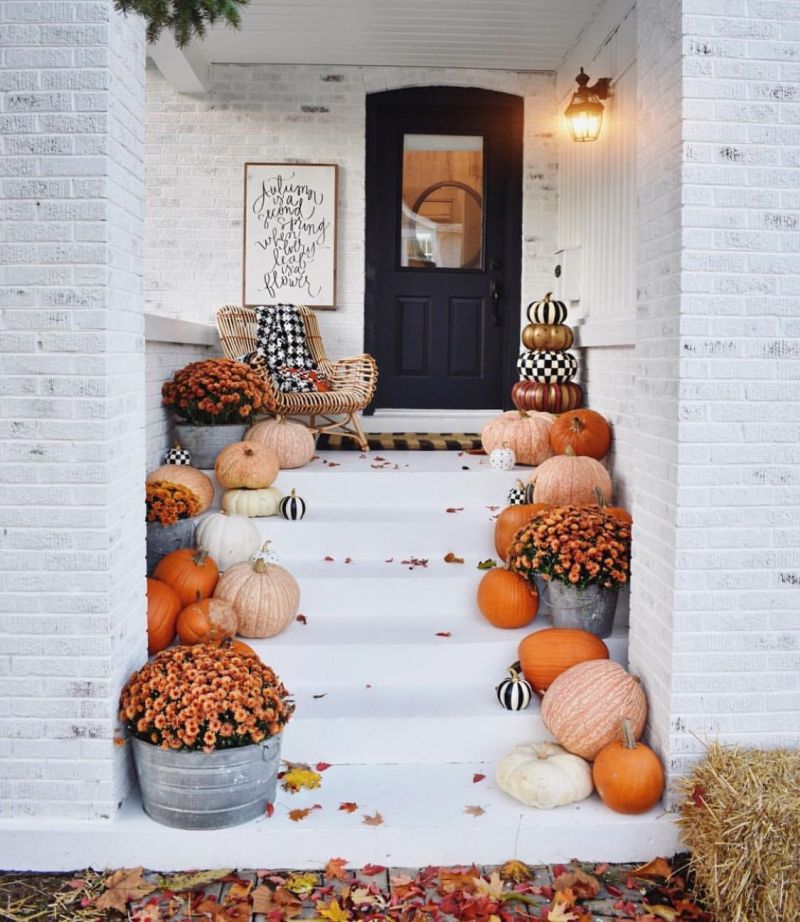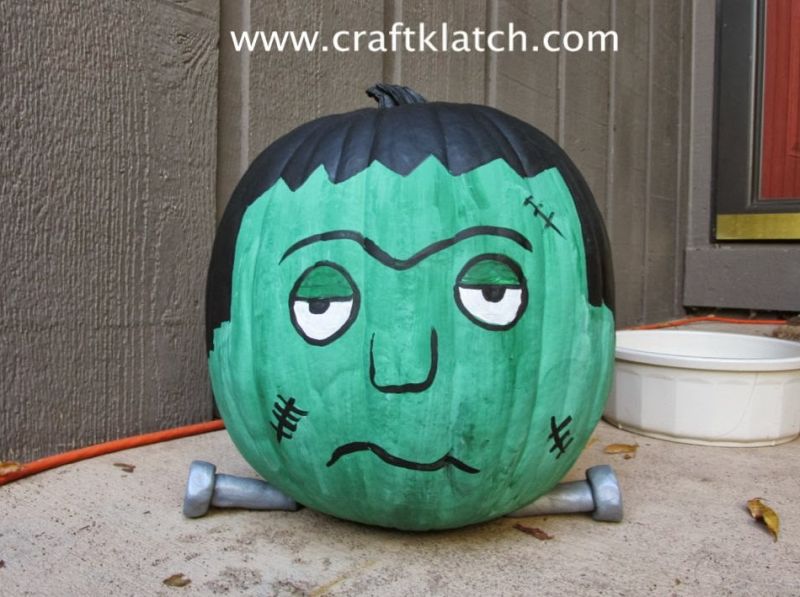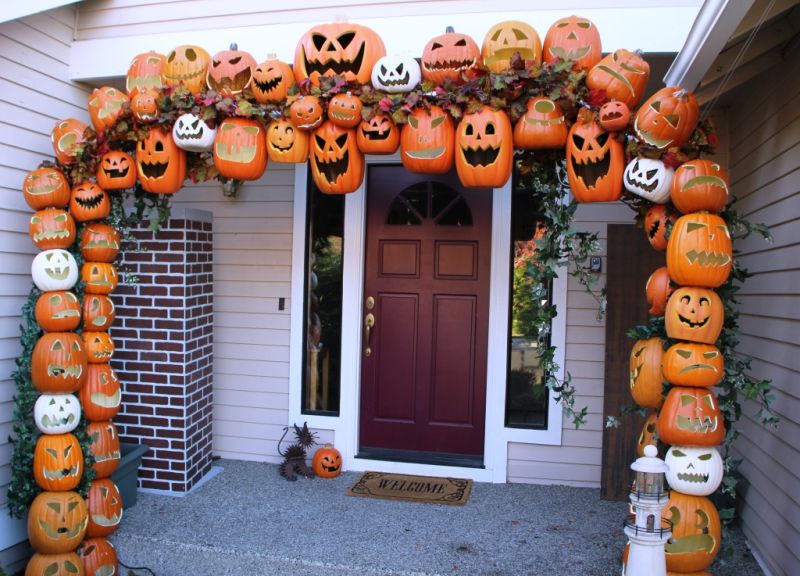 Skulls & Skeletons
Bored of traditional Halloween decorations like pumpkins, bats and brooms? Give skulls and bones a try. A simple skull banner can do a lot for you.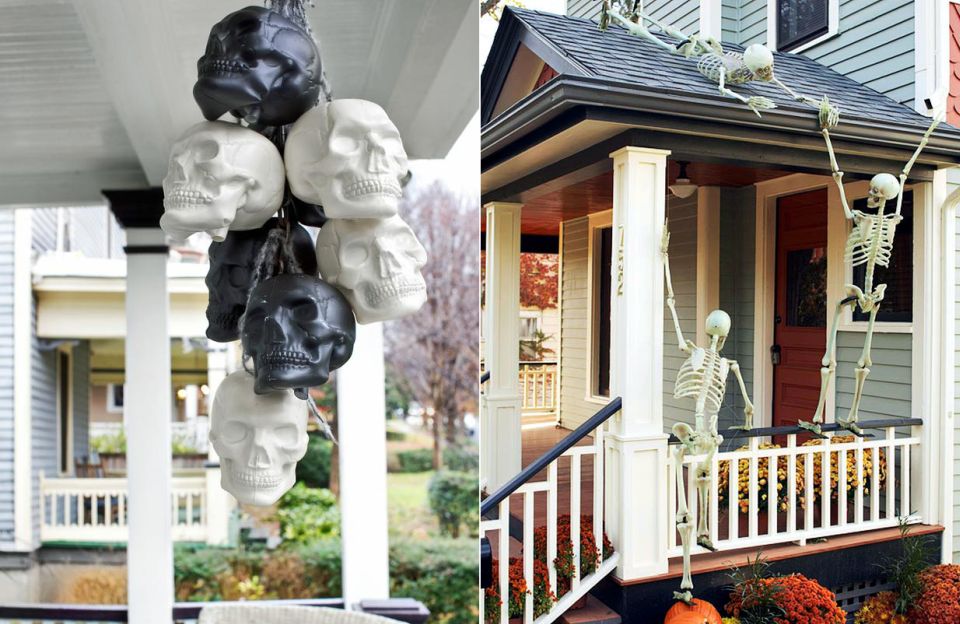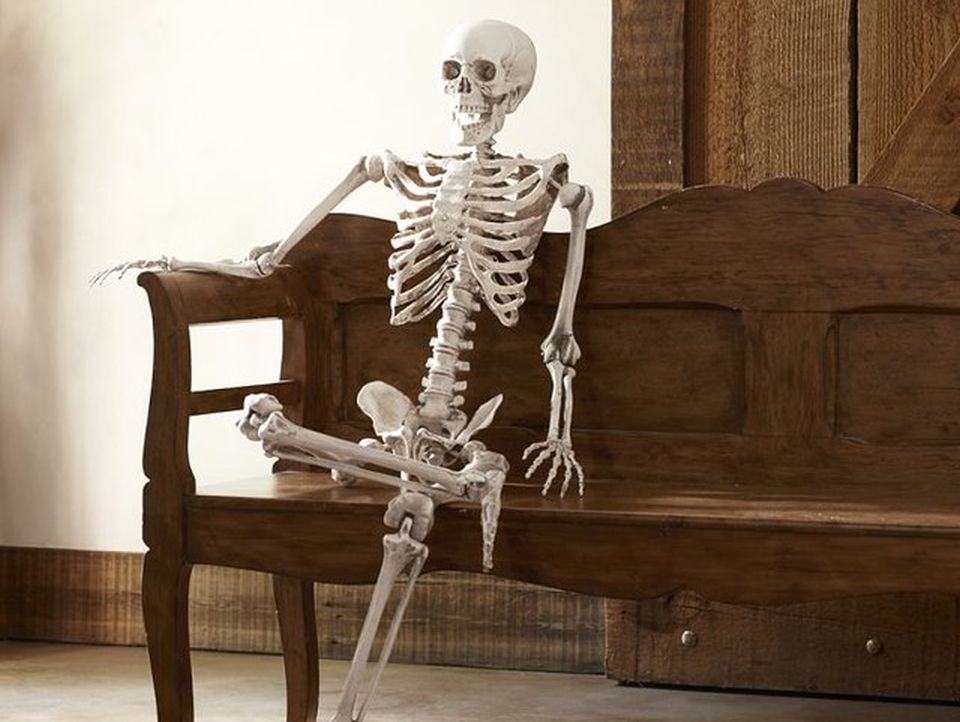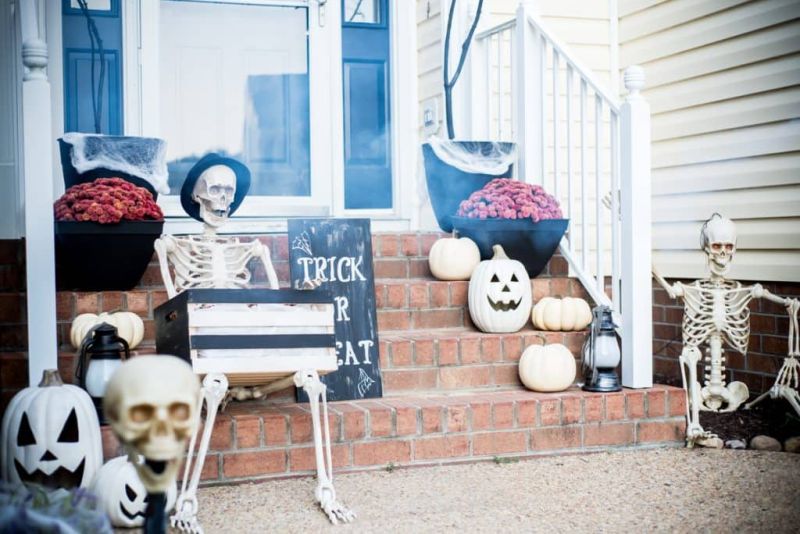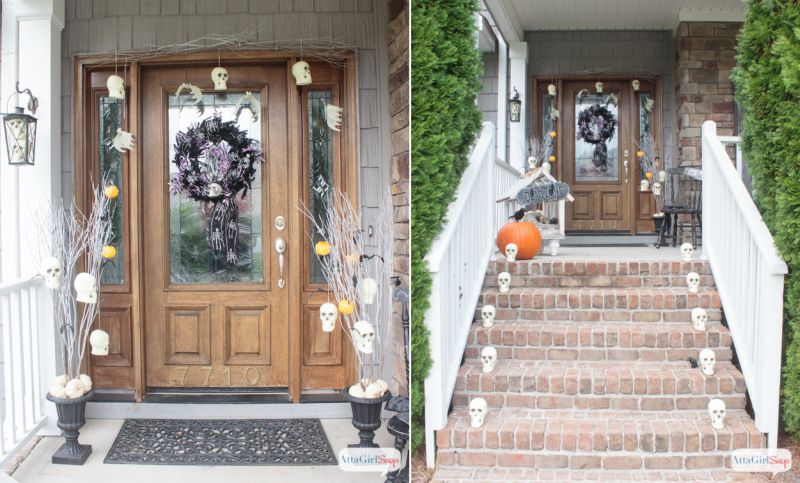 Hanging Ghosts
The hanging ghosts are great outdoor Halloween decorations that you can easily make at home. All you need is to create a frame that holds the cheesecloth like a ghost. You can hang them on porch railings and tree branches. You can add dim lighting to enhance the appeal.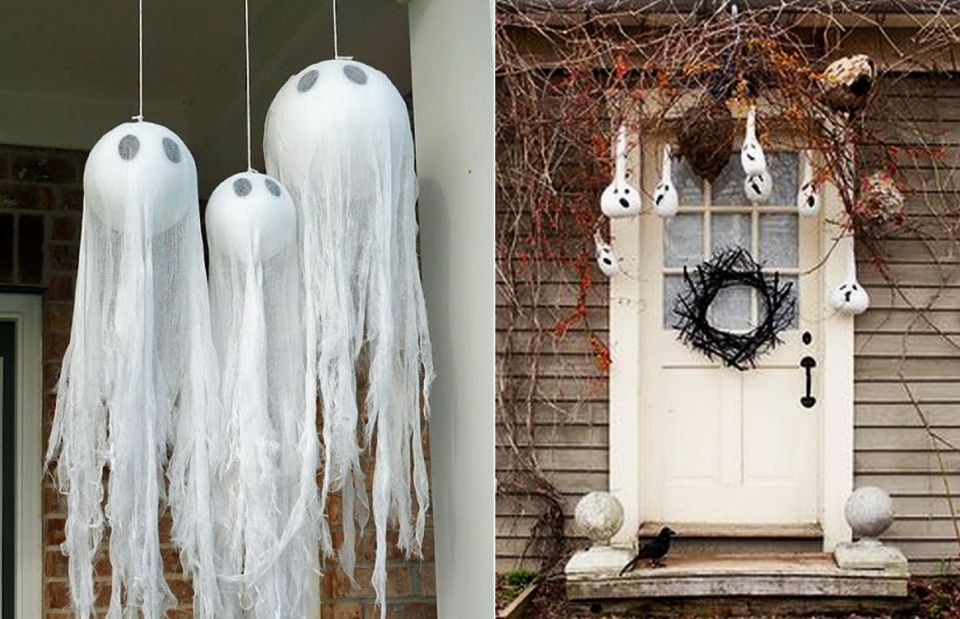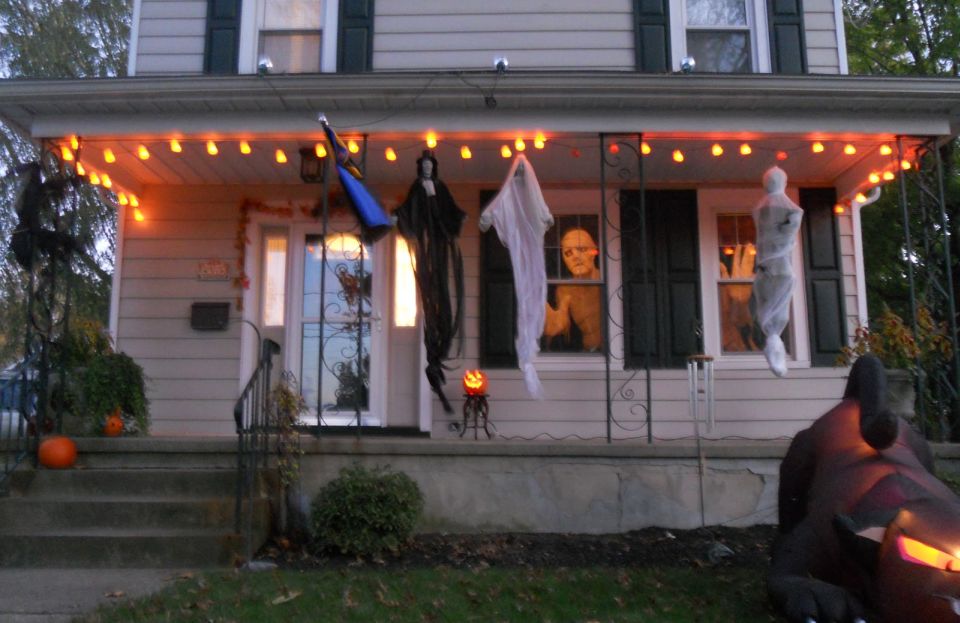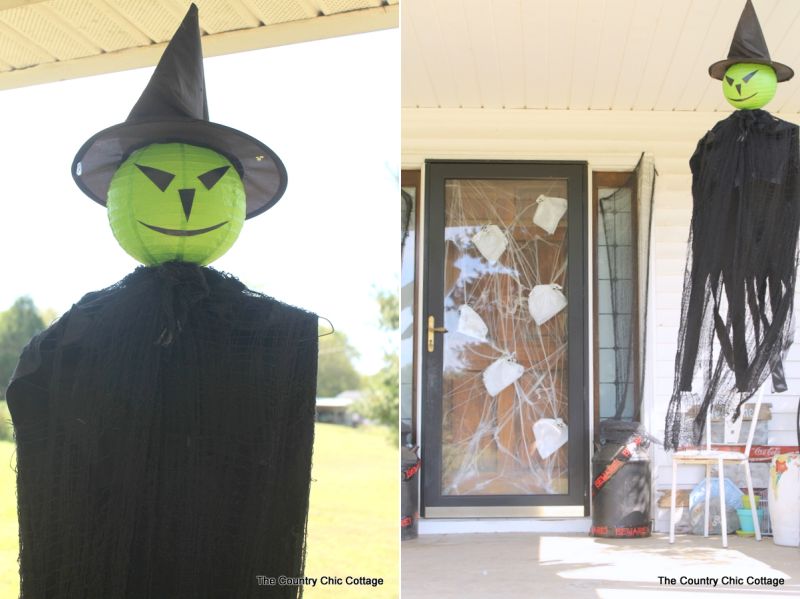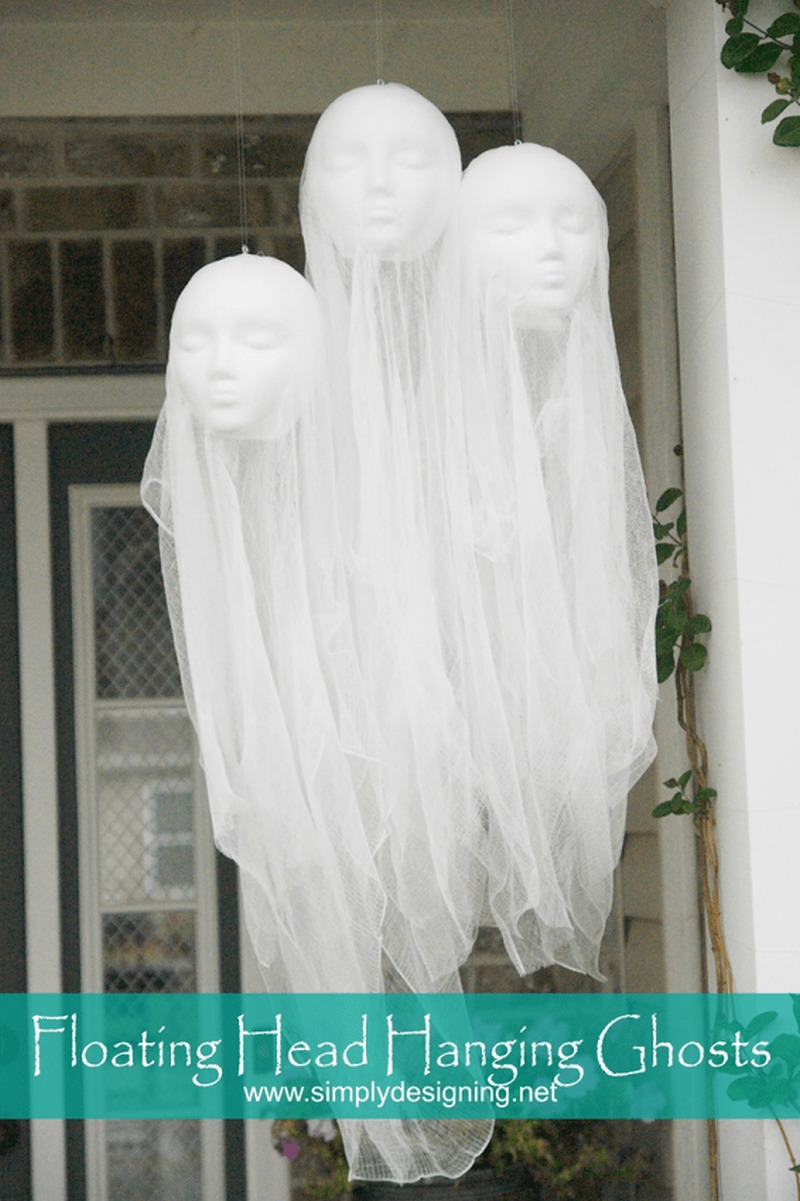 Glittery Pumpkins
Instead of carving a pumpkin into a Jack-o'-lantern, you can decorate it with glitter to bring an element of sparkle to your outdoor home decor.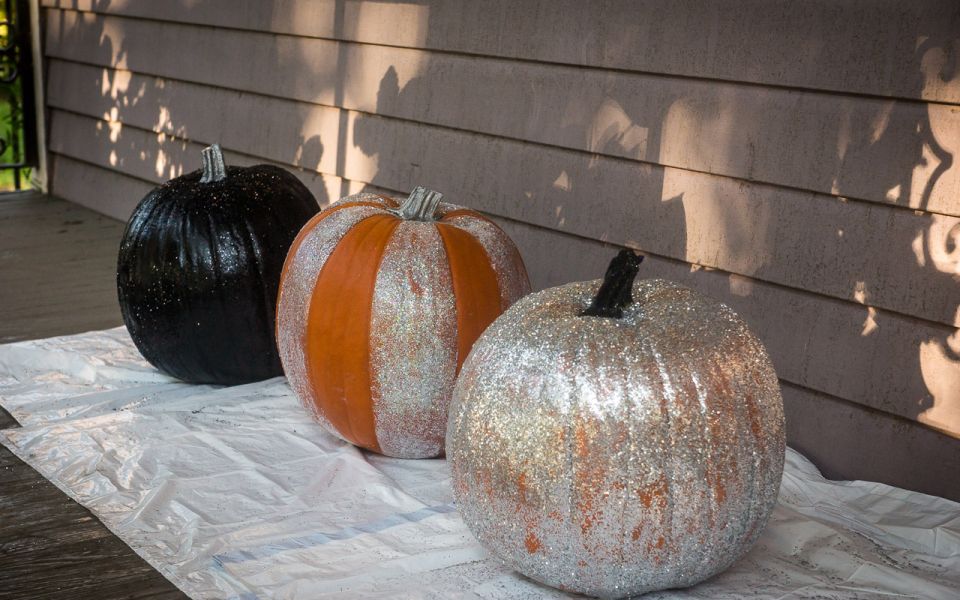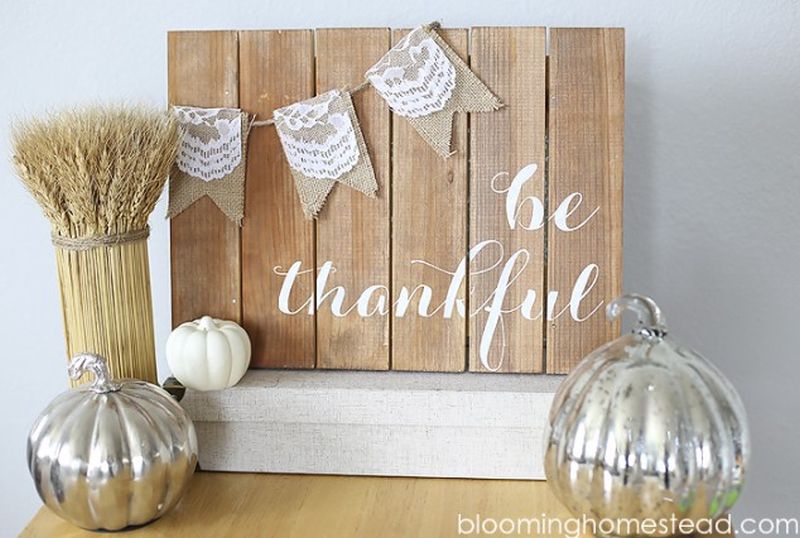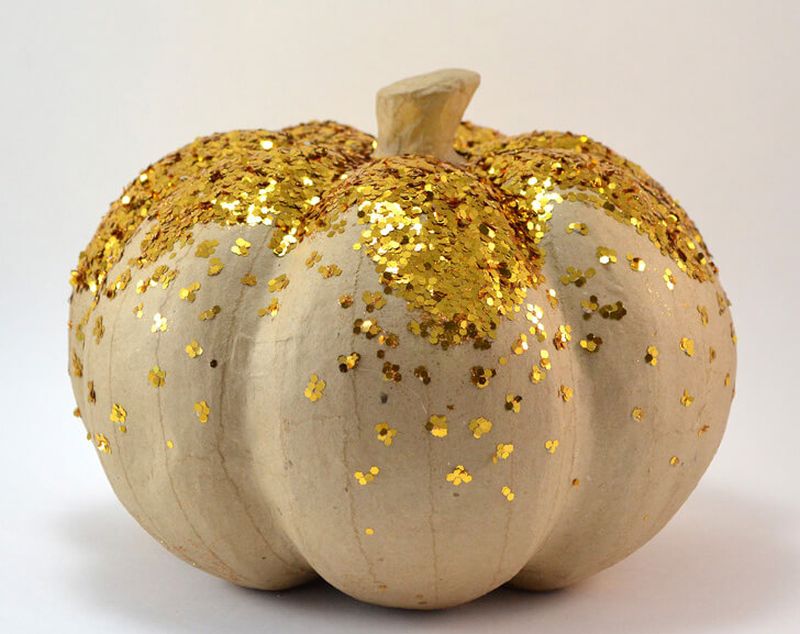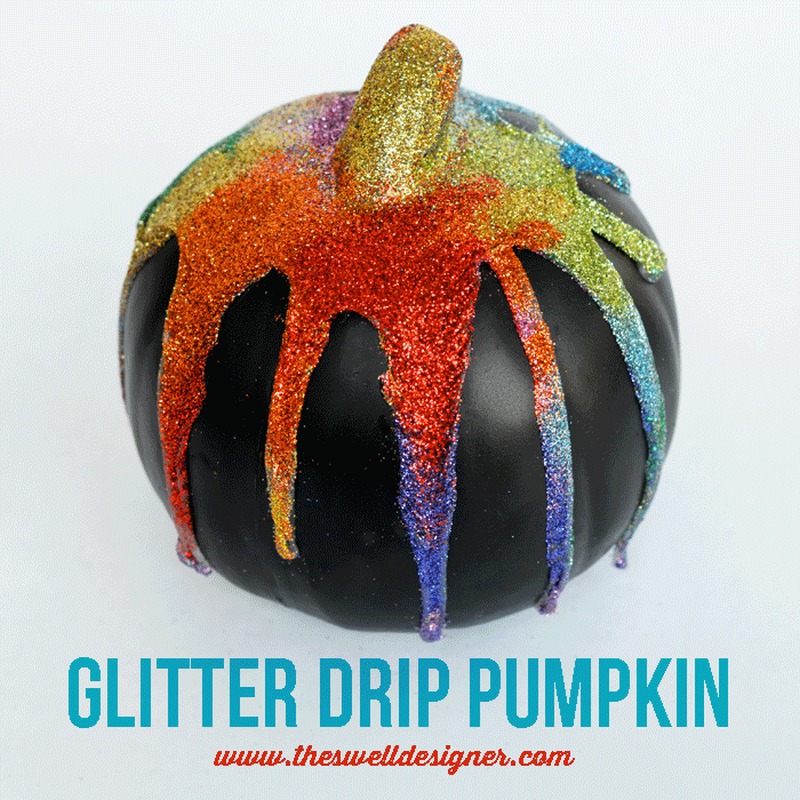 Mummified Mannequins
Mummified mannequins sitting on the porch can add a creepy vibe to your home. They are frightening as hell. They can be like watchmen looking after your home on the scary night.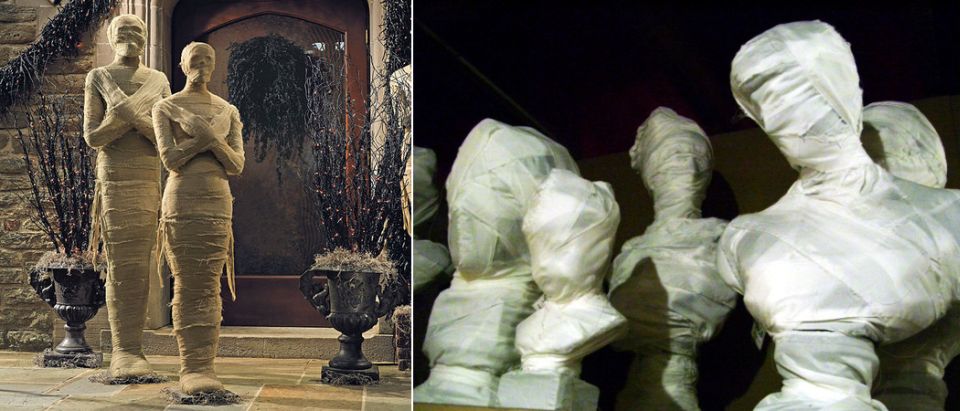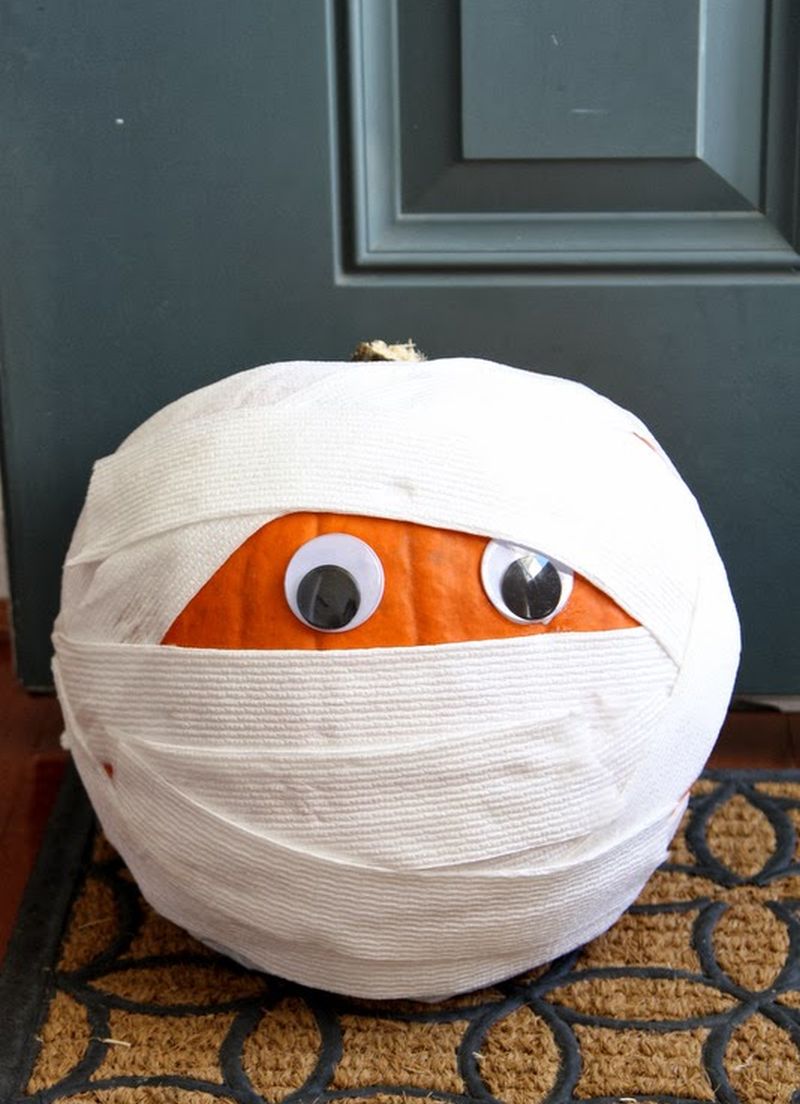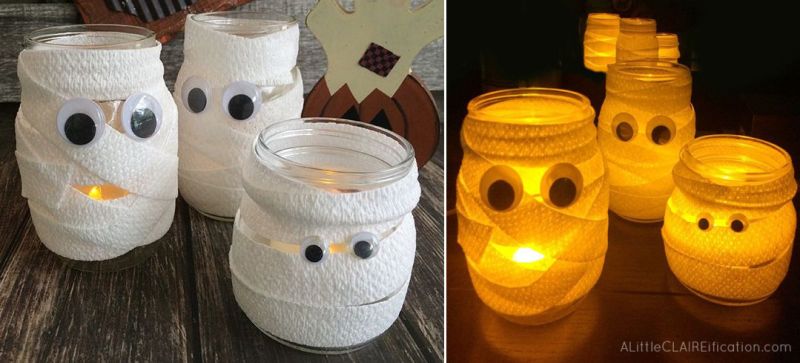 Spooky Doormats
Welcome your guests with a spooky spider web doormat. You can buy one at the local store or make one yourself.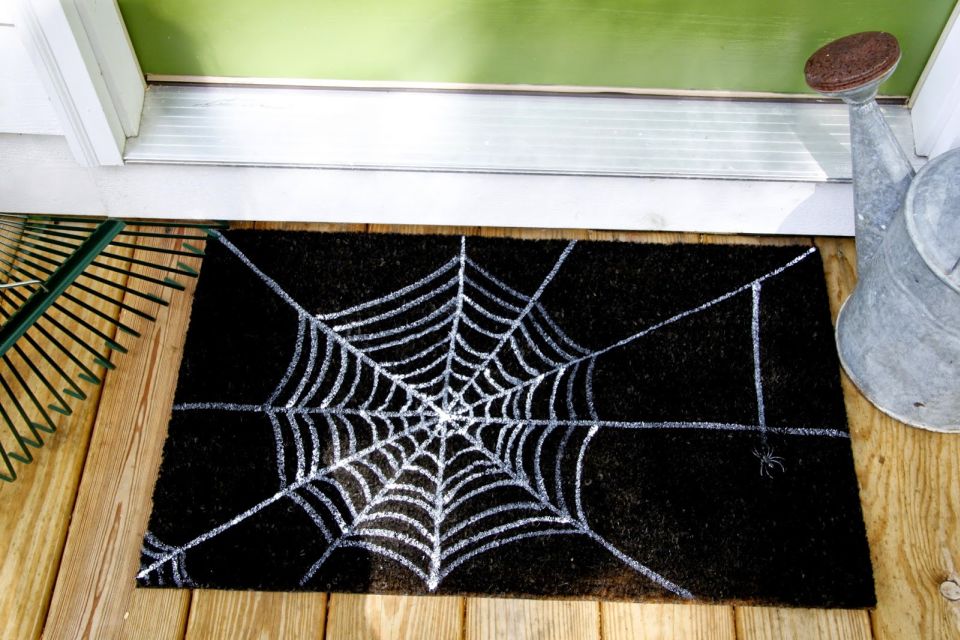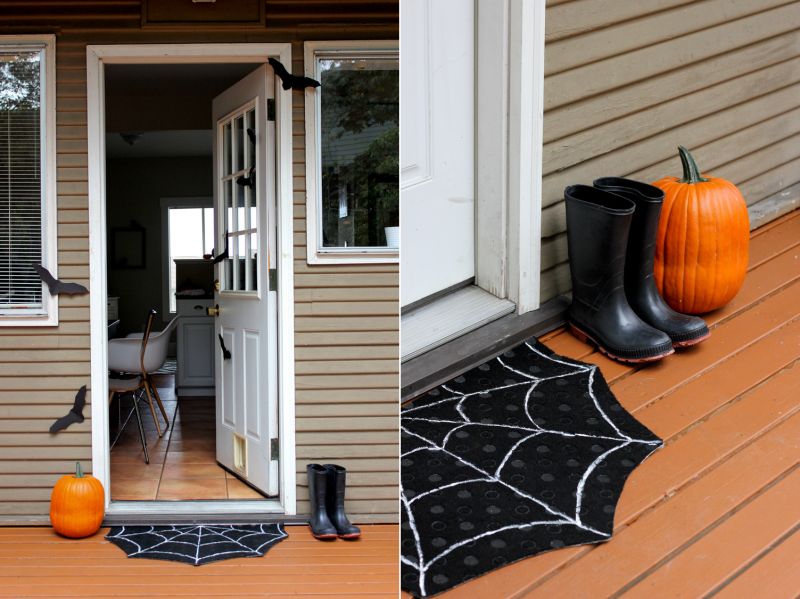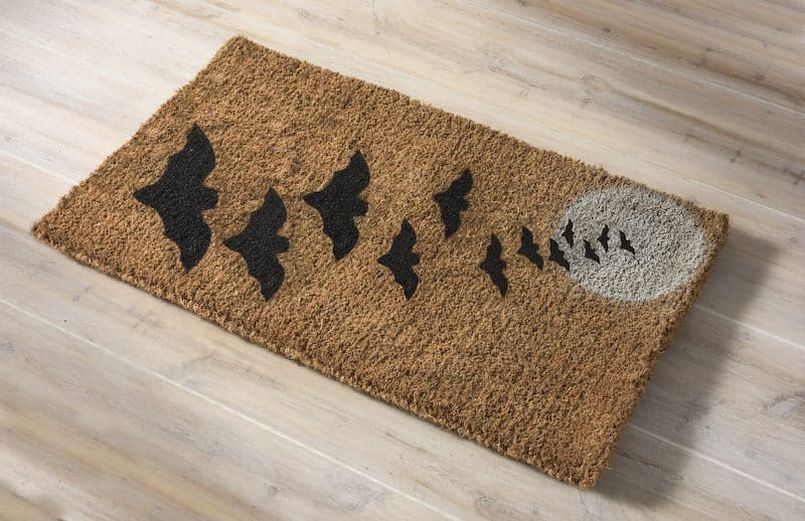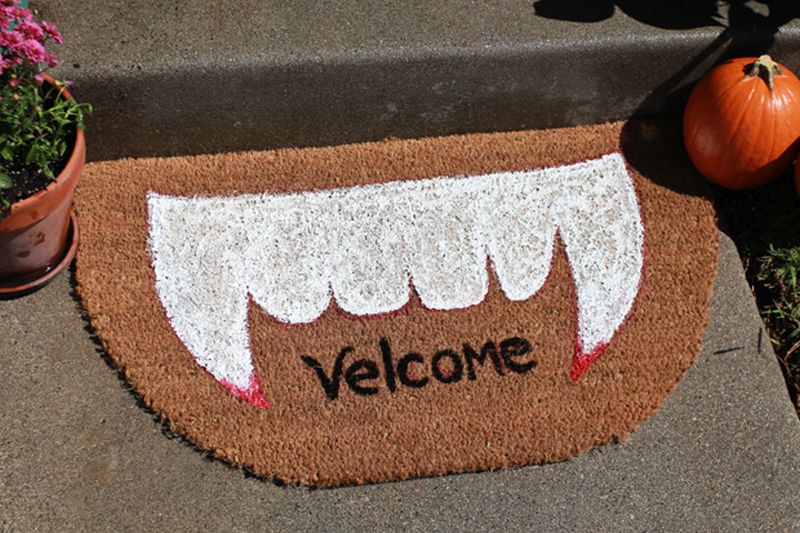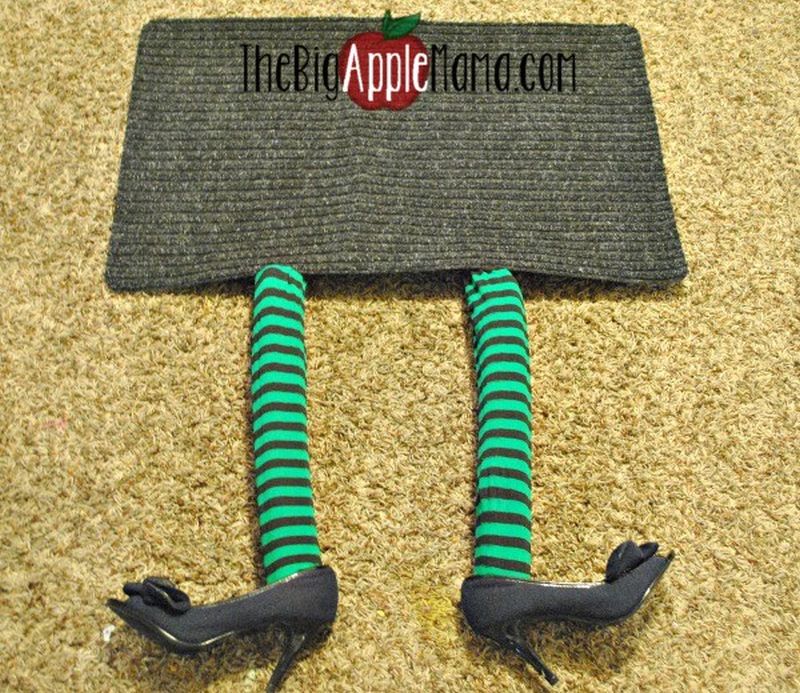 Halloween Scarecrows
Scarecrows can be placed on your porch as Halloween decorations. You can easily make one by stuffing your old pant and shirt. Use pumpkins, flowerpots or a witch hat to make the head. More customizations can be made according to DIY skills and budget. Here are a few Halloween Scarecrow ideas.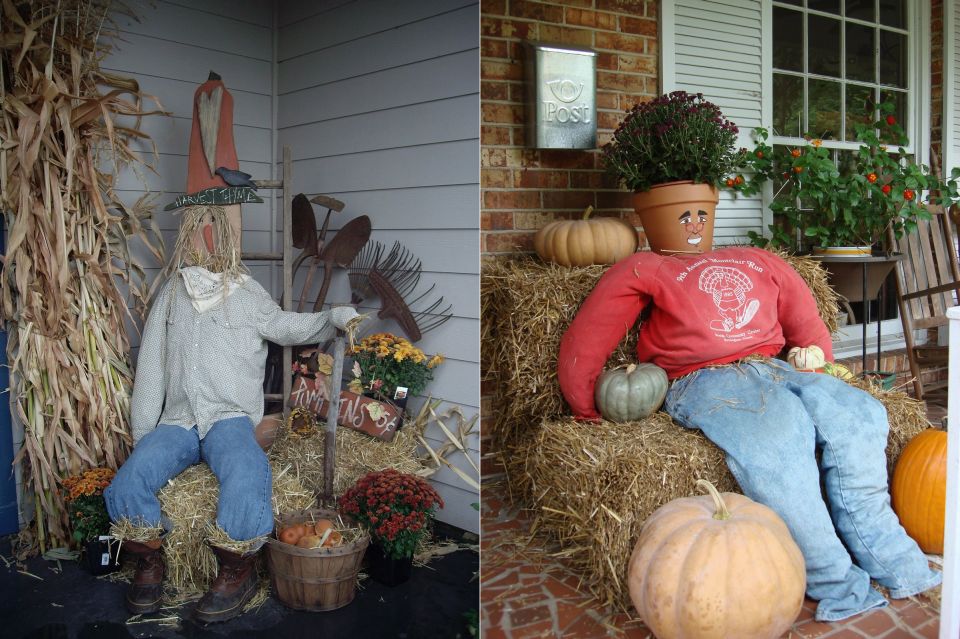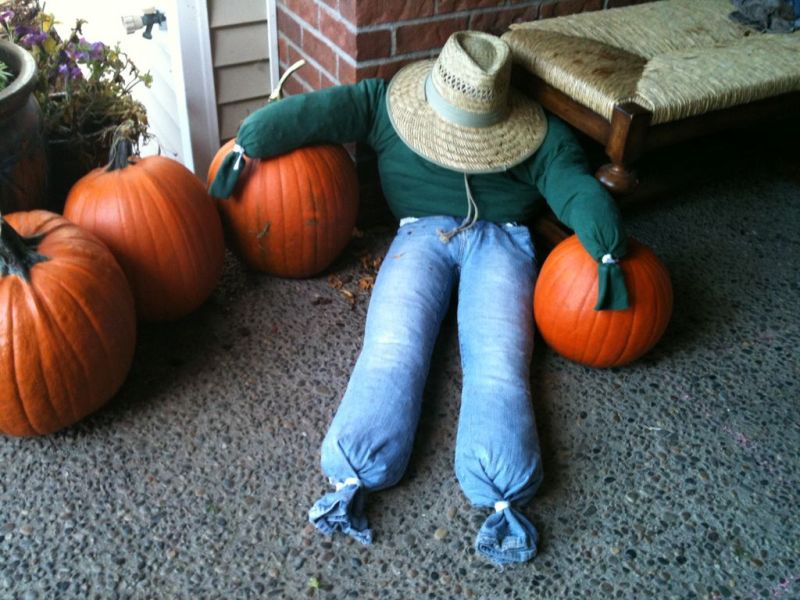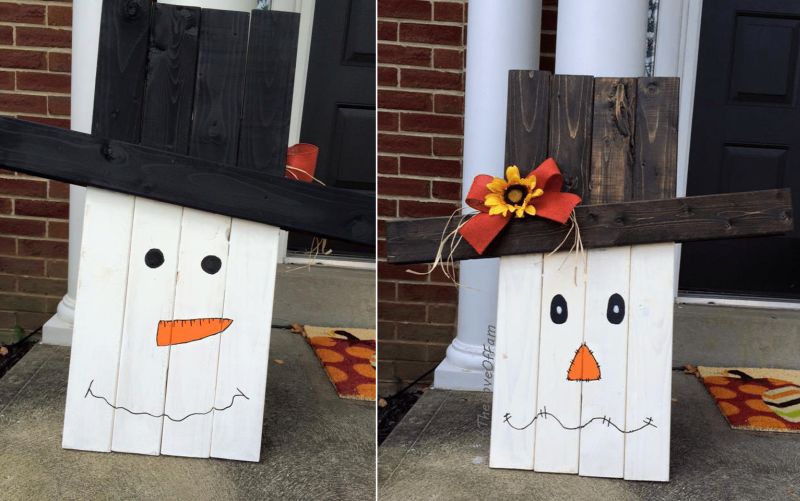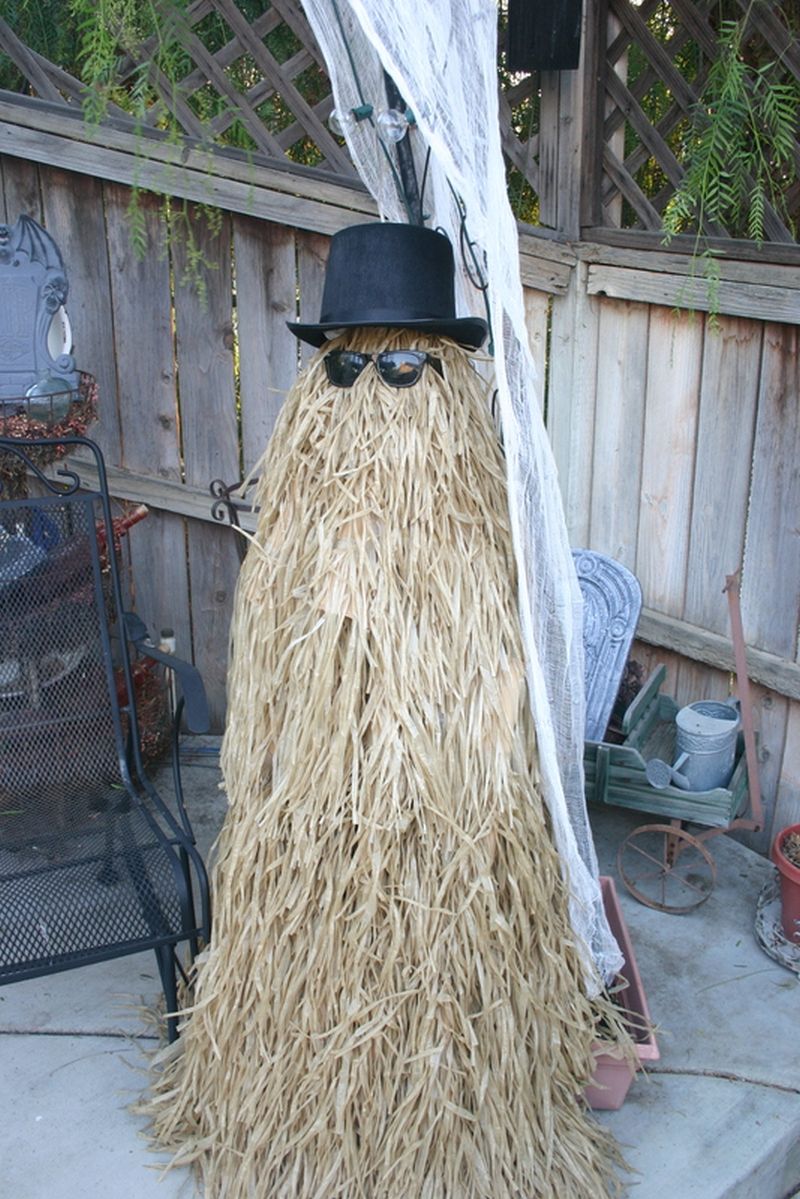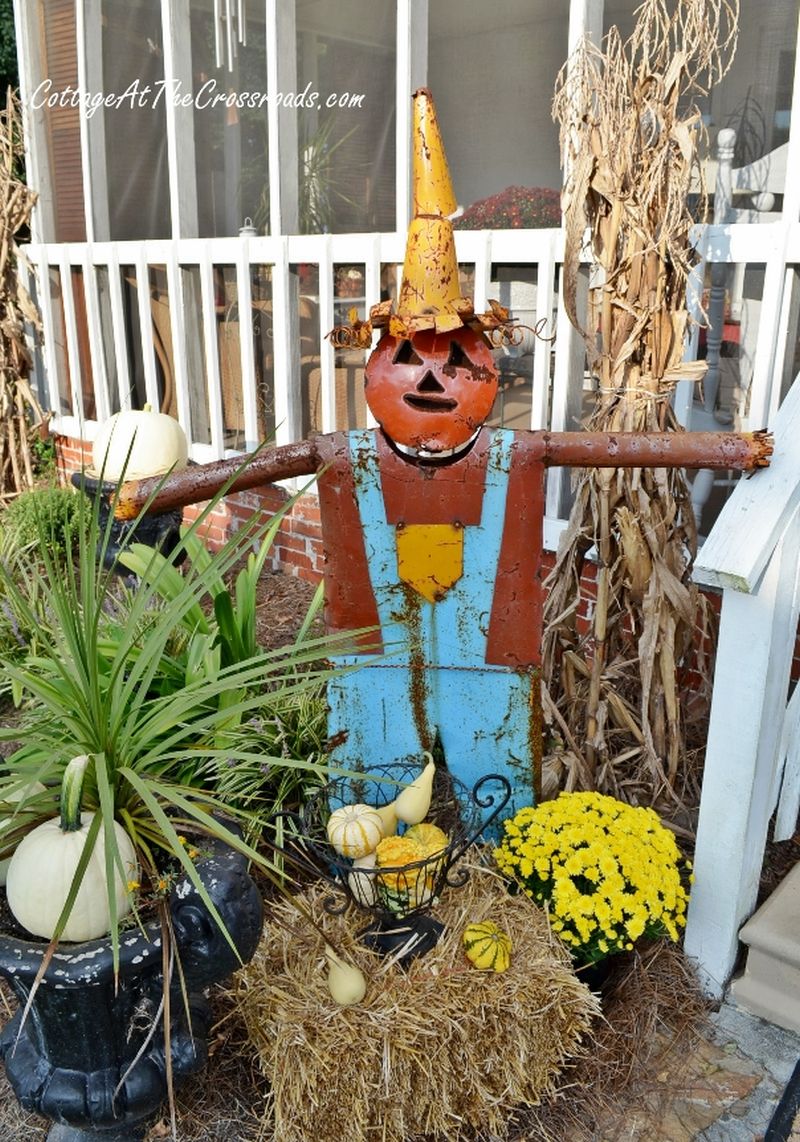 Floral Porch Décor for Halloween
Decorating the entrance with flowers will create a welcoming scene. It will be a fall-ready addition to the outdoors.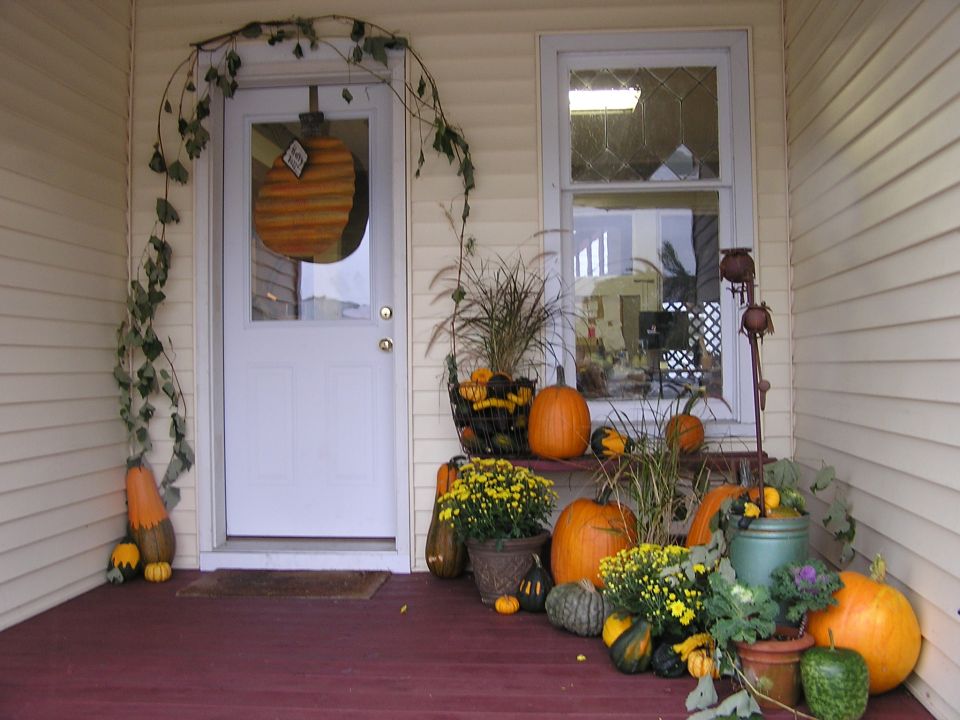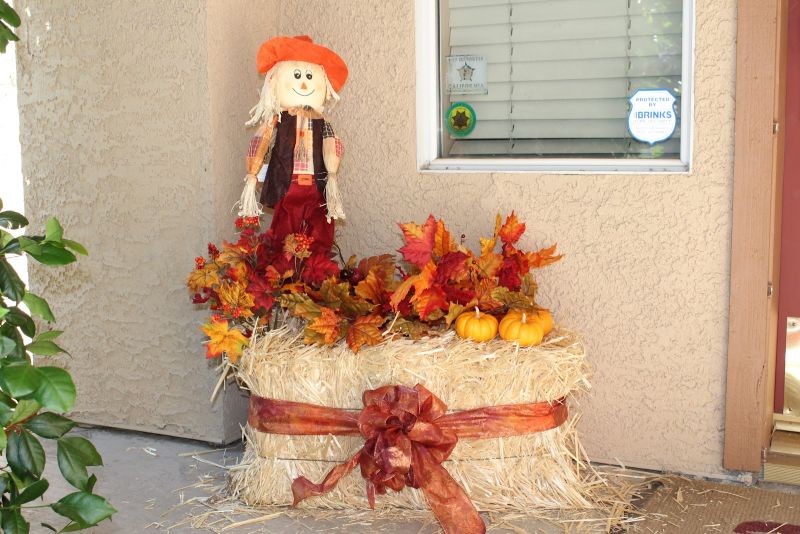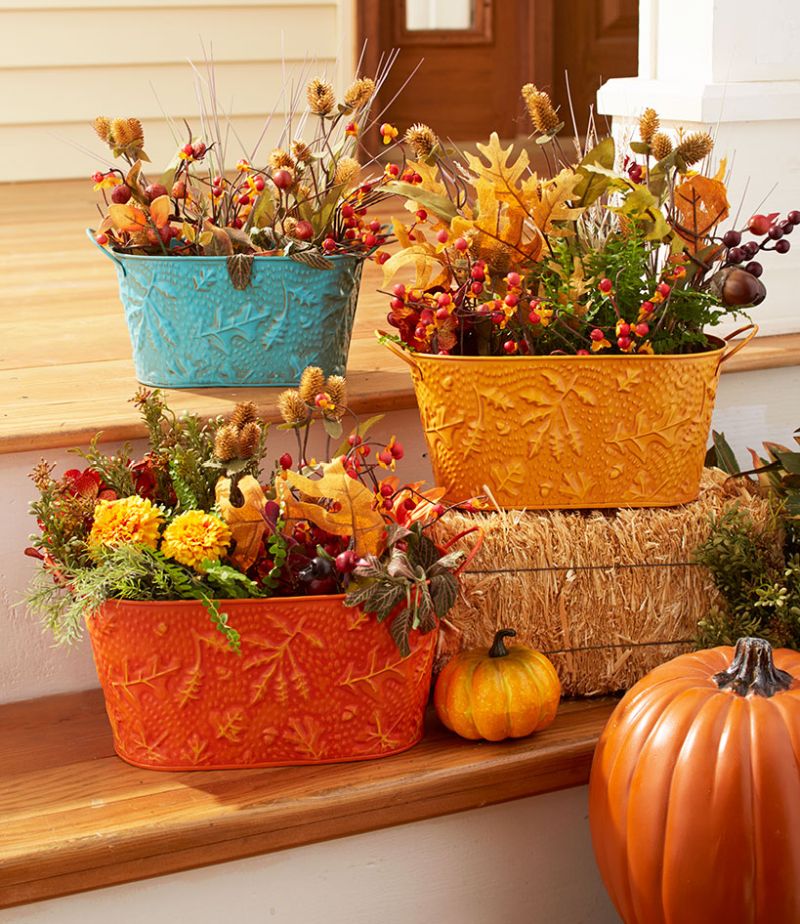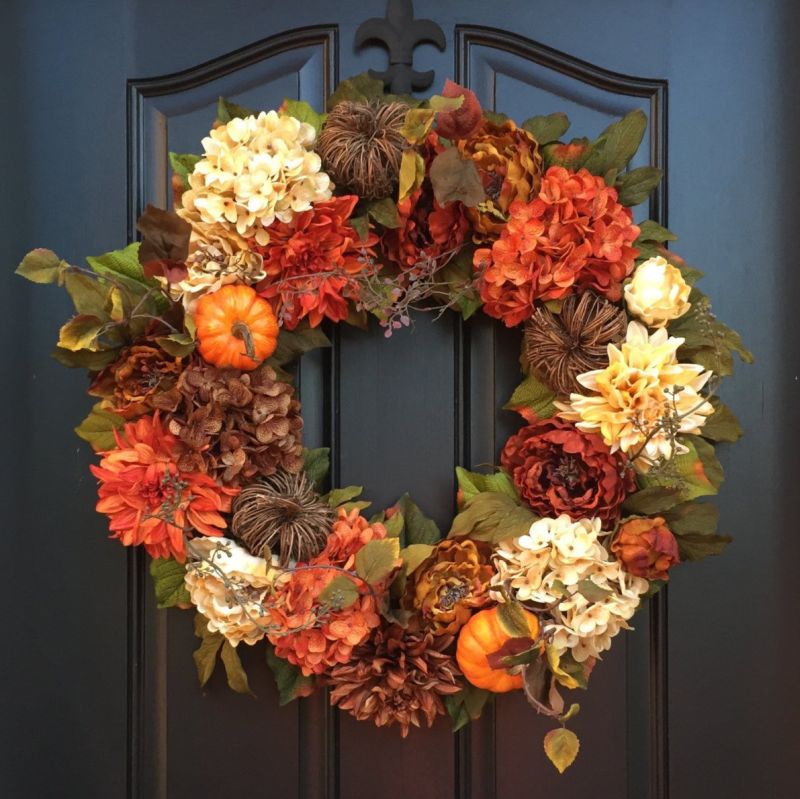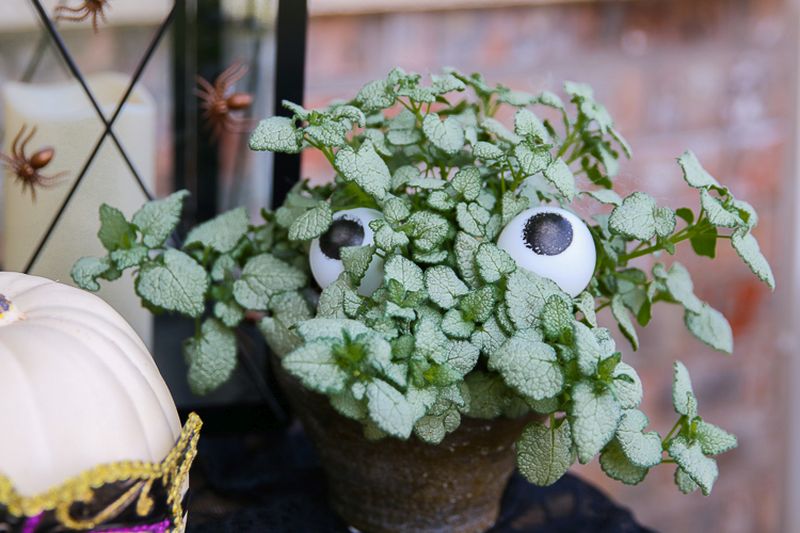 Witch-Inspired Décor
Witches are one of the most popular props in Halloween decorations, perfect to be used inside as well as outside the home. Witch wreaths, brooms, hats and wood silhouettes are some of the most commonly used items for outdoor Halloween decorations.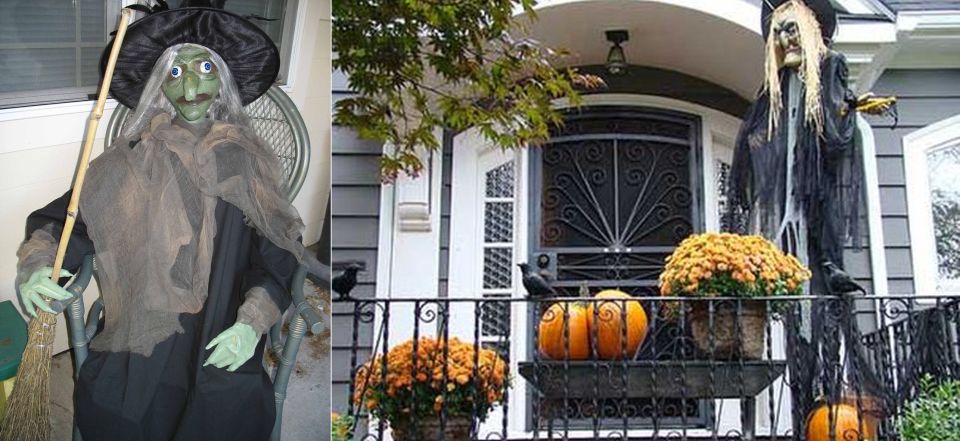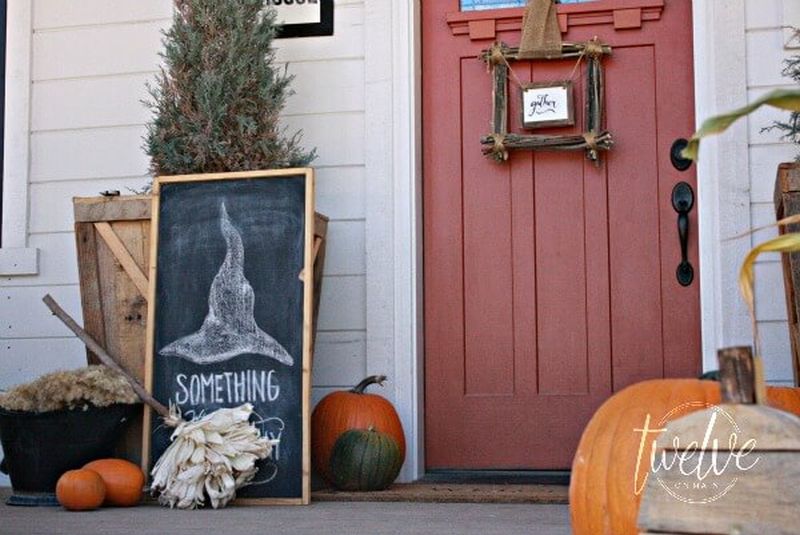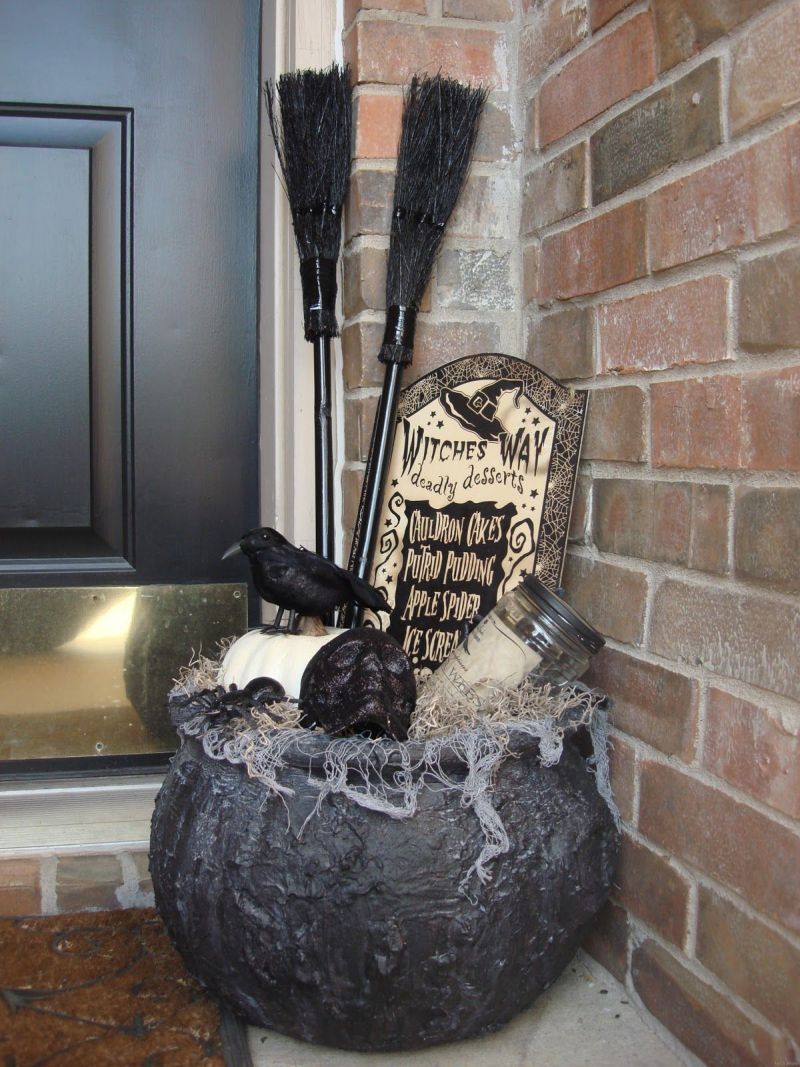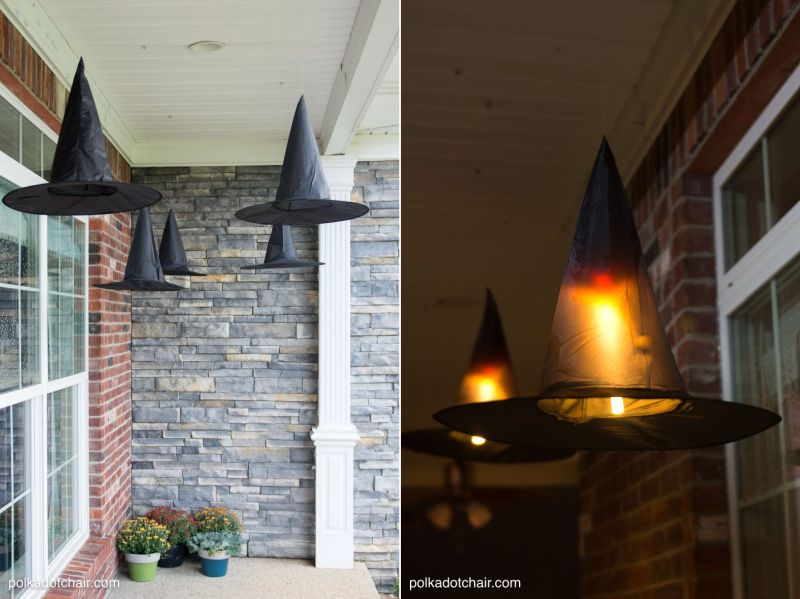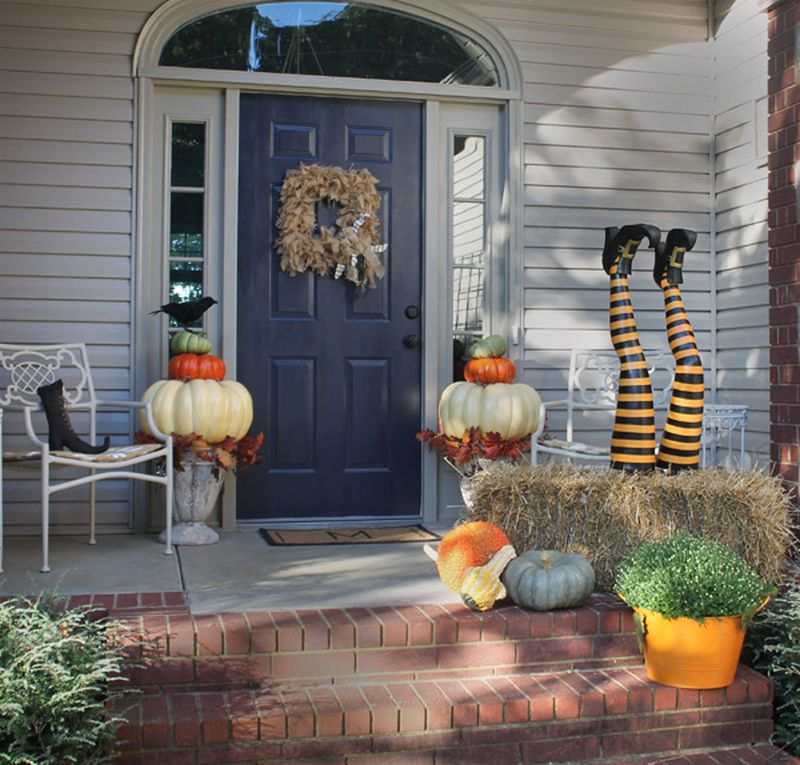 Also Read: Fall Porch Decor Ideas You Can't Miss Out
Bottle Gourds
A dried bottle gourd painted in horrific characters can add uniqueness to your front porch. Just paint them white and draw faces with black paint and you are ready for All Hallows' Eve.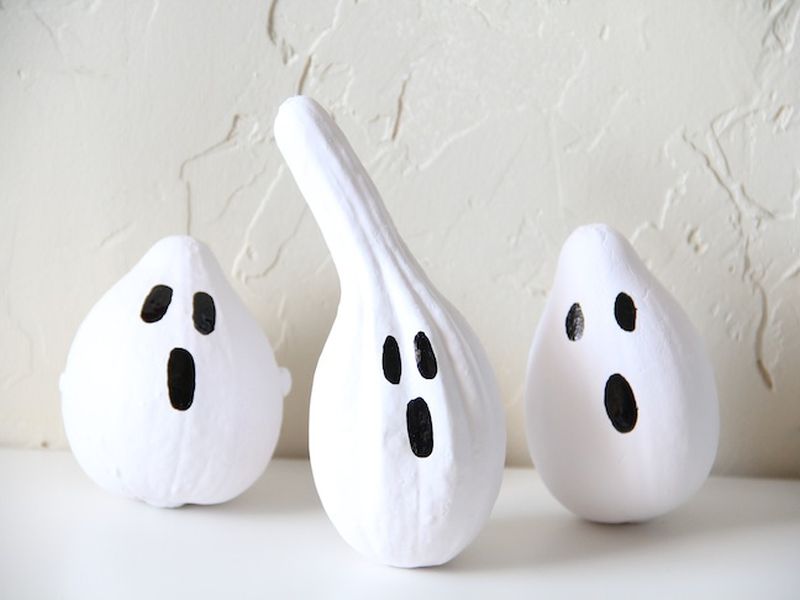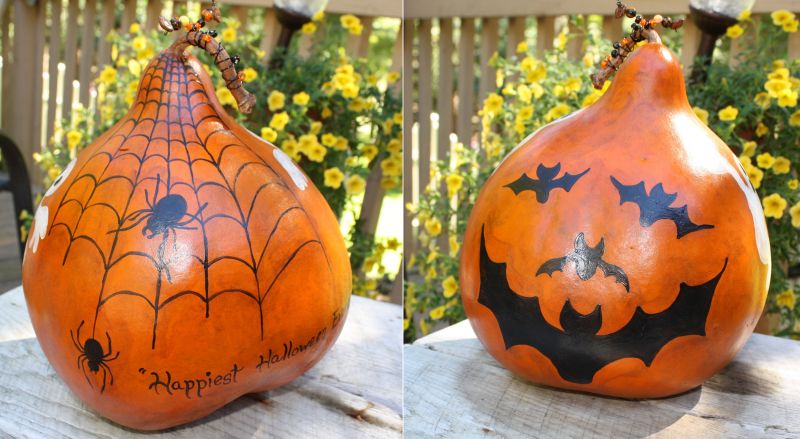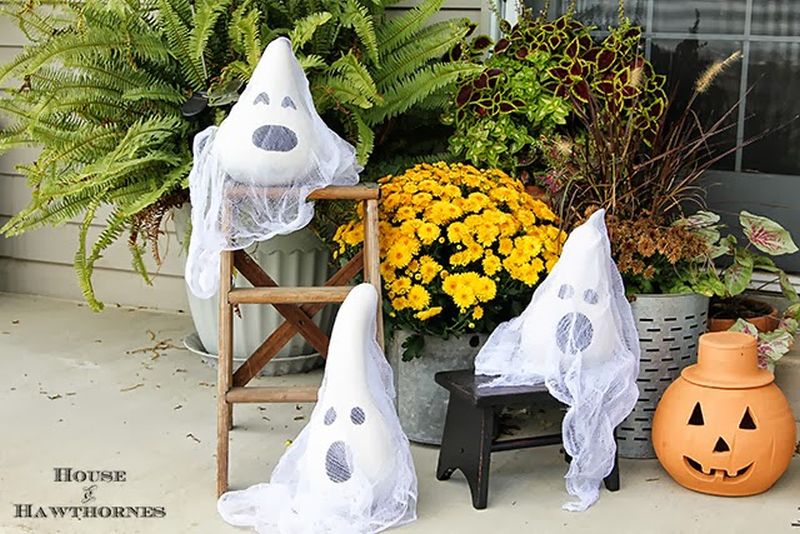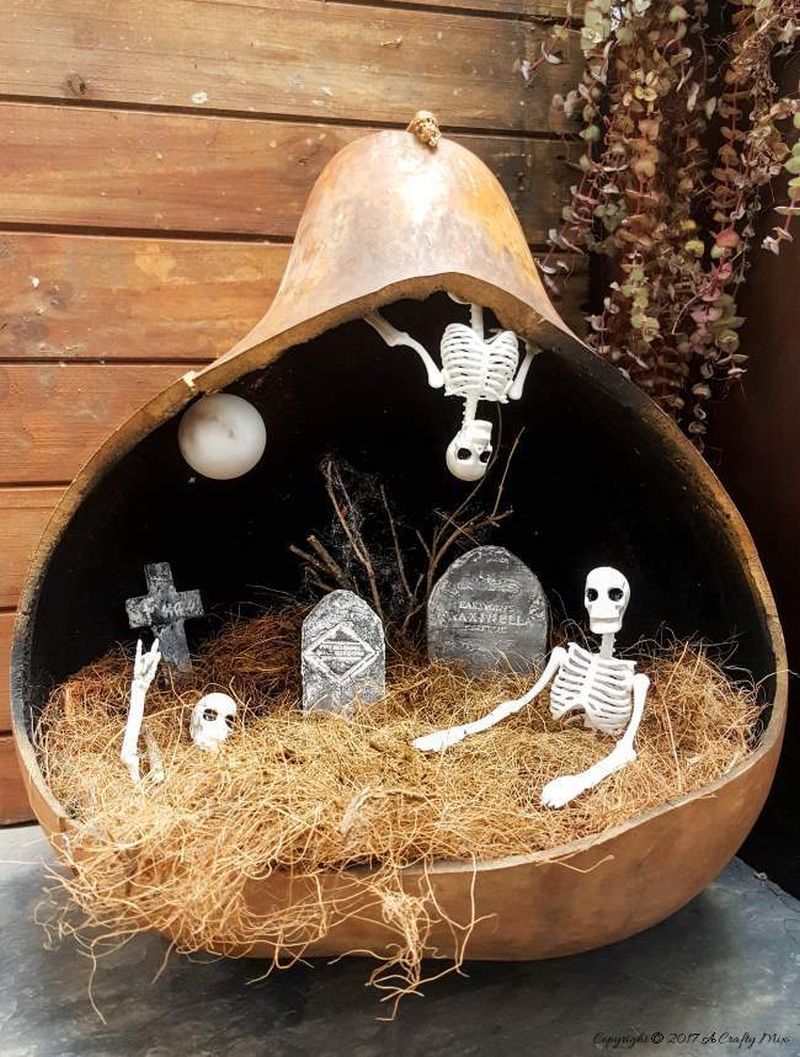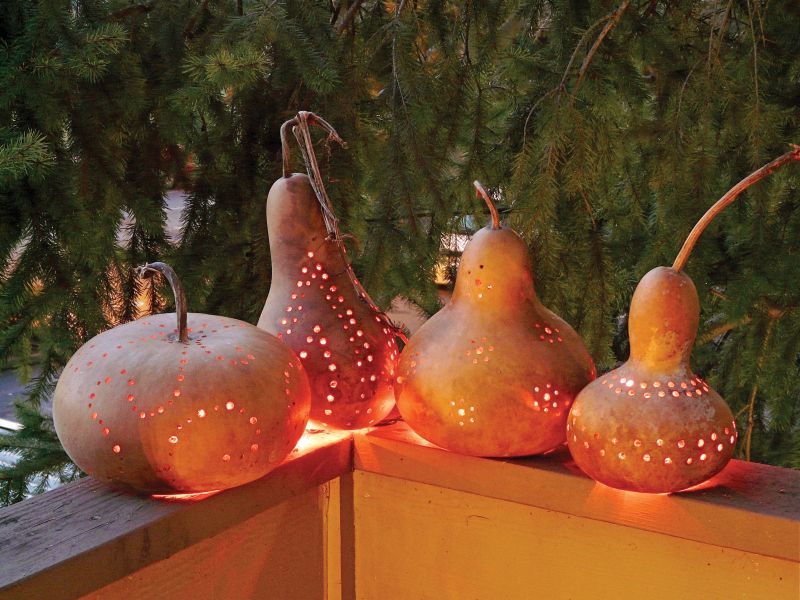 Halloween Tree
Halloween trees are great to be placed next to your front door. They can be made using paper and cardboard or simply with an old Christmas tree. Deck it with skulls, bats, spider webs, paper crafts and other decorative ornaments and you are ready to welcome evil spirits into your home. It doesn't necessarily have to be a big one. You can create a small one with dry tree branches and a vase.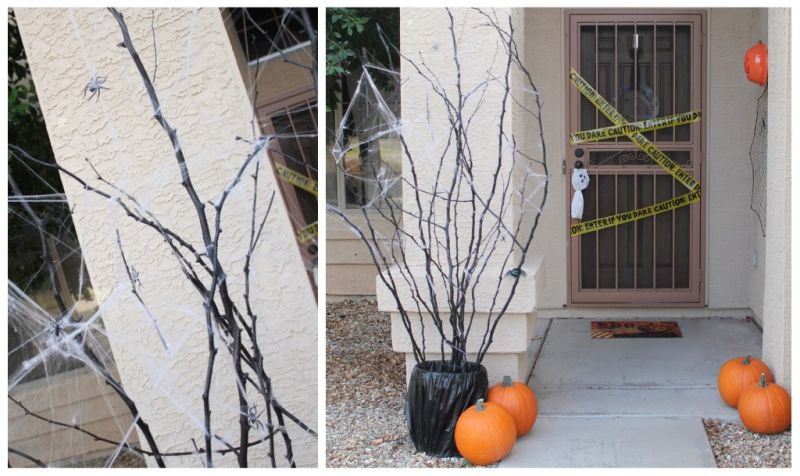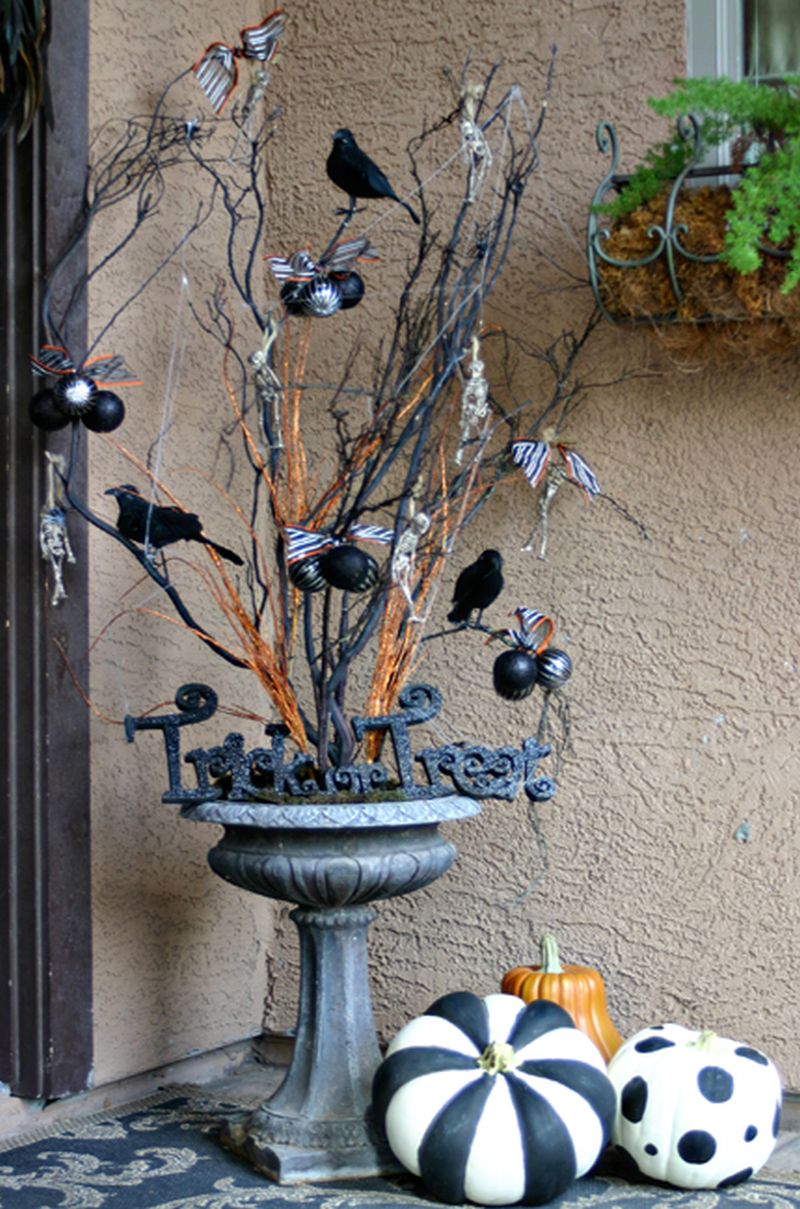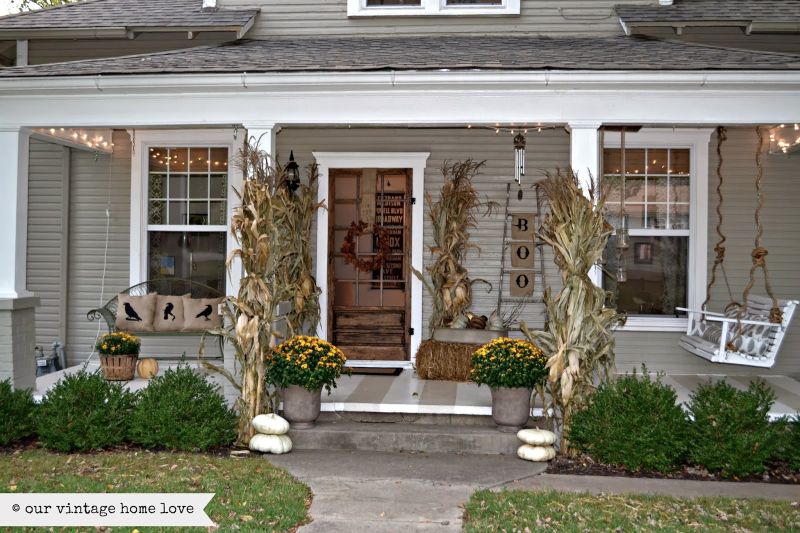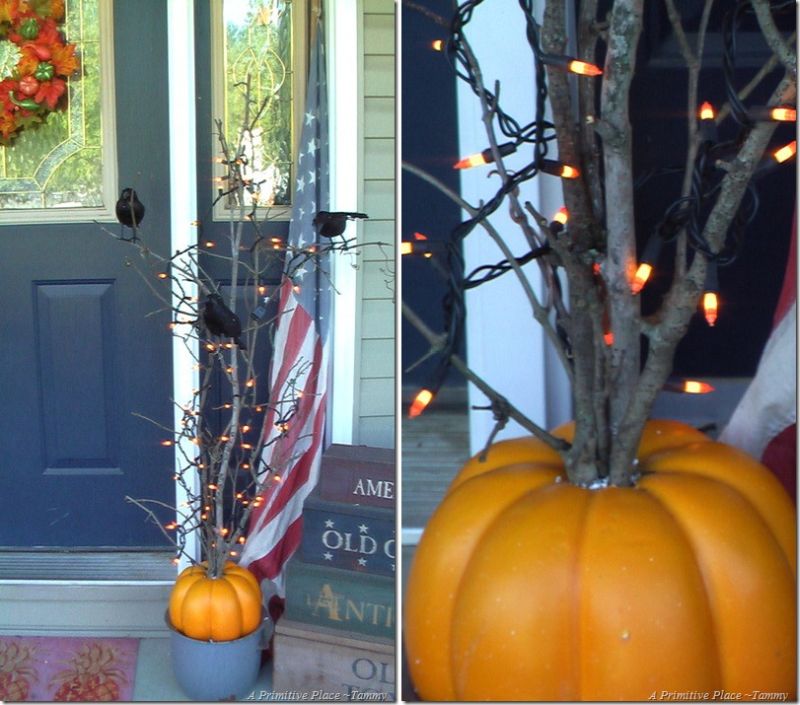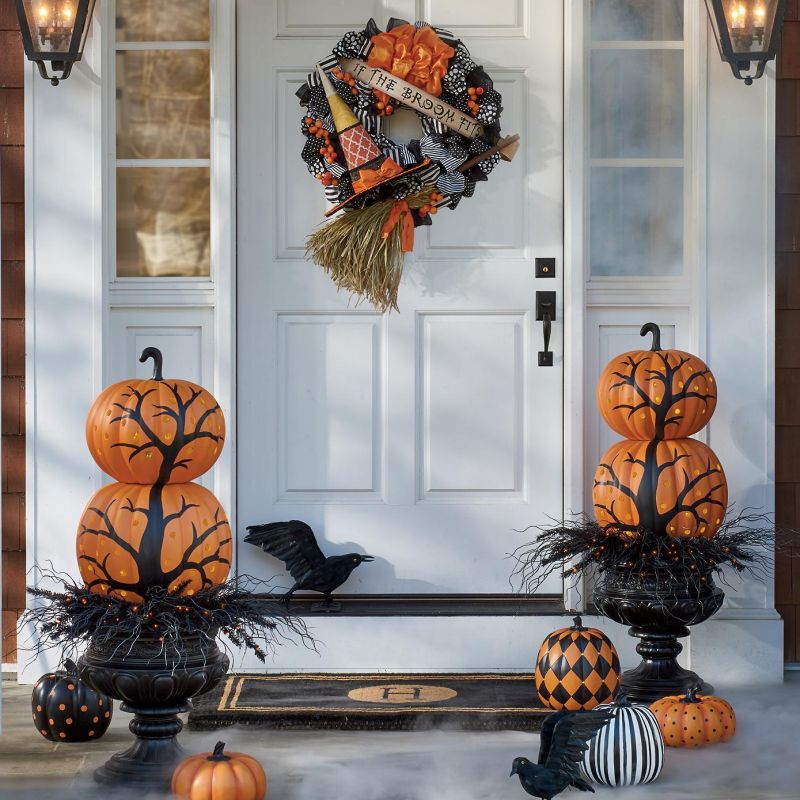 Outdoor lights
Decorating outdoors for Halloween becomes easy with lights. A galore of light strings can be strewn across the front door of the house and also to highlight other decorations.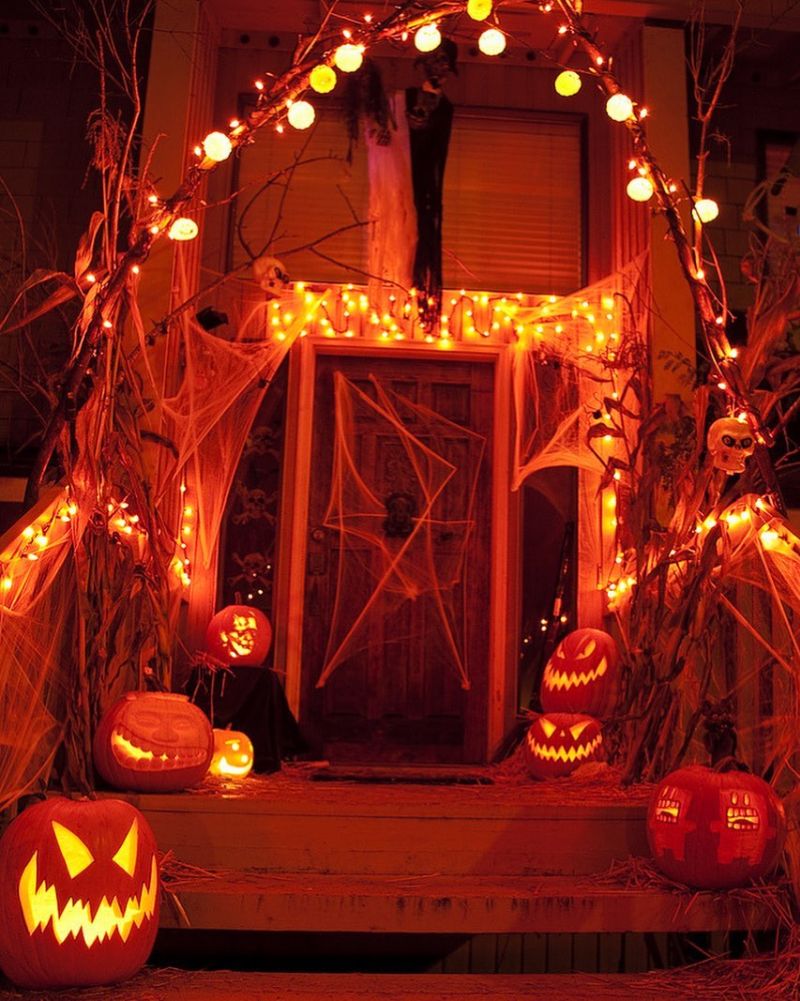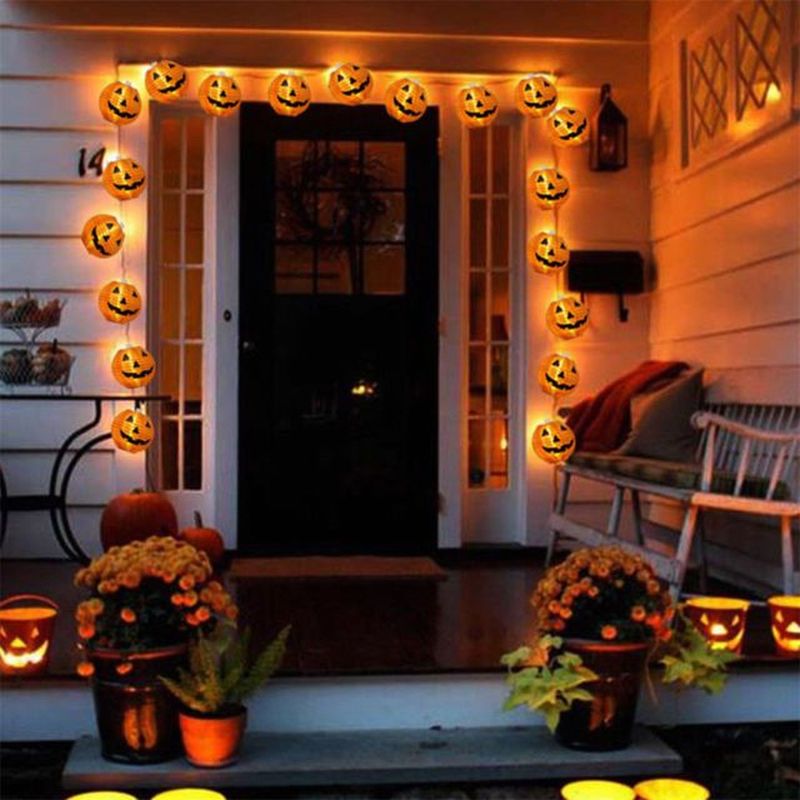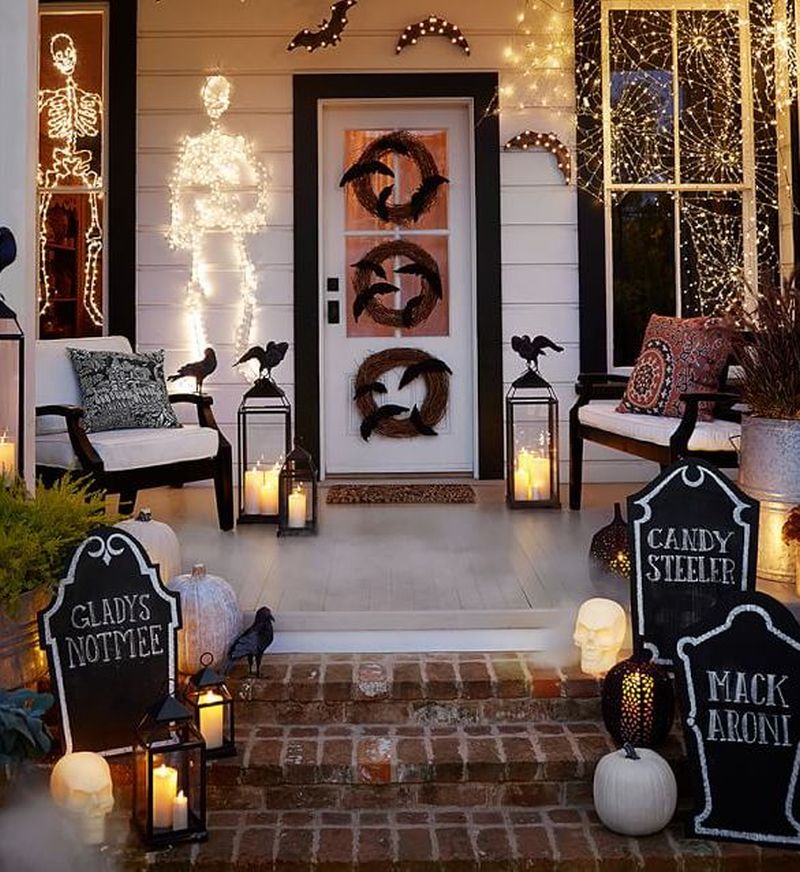 Decorating Front Door with Stickers
The front door can be decorated in different ways. Just wrap the front door with crepe paper and glue eye cutouts to give it a mummy-like look. You can also paste some face cutouts or googly eyes directly on the door.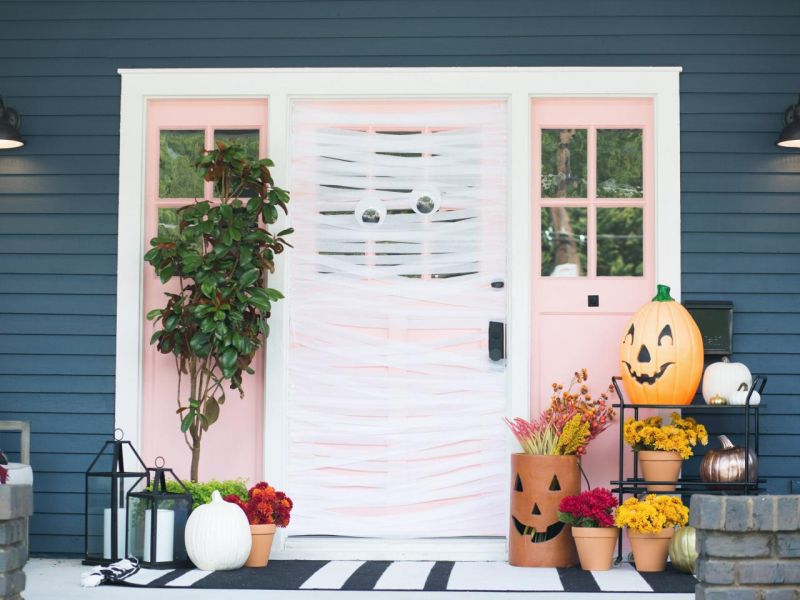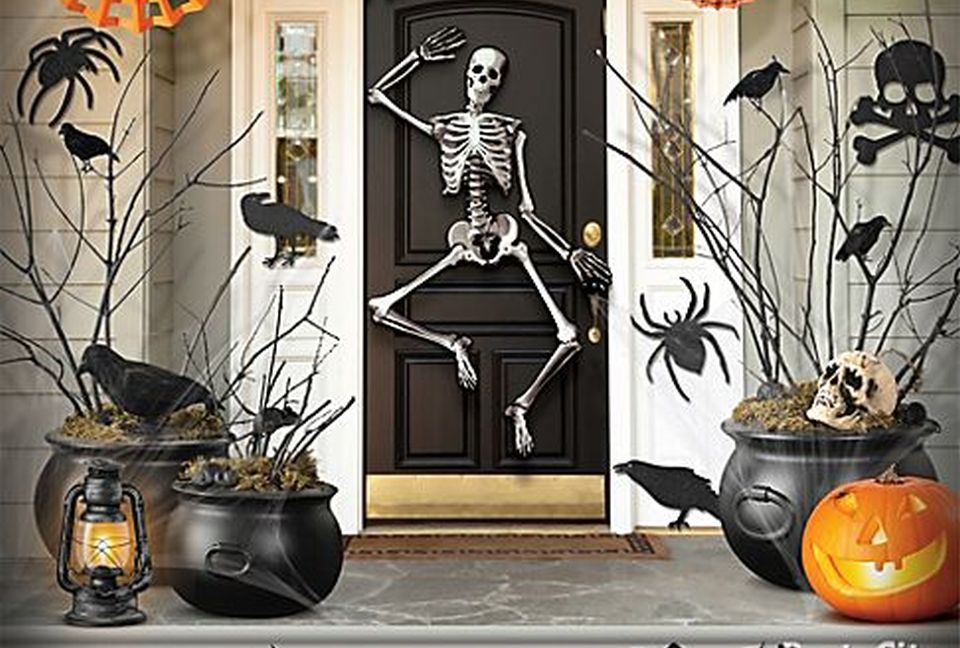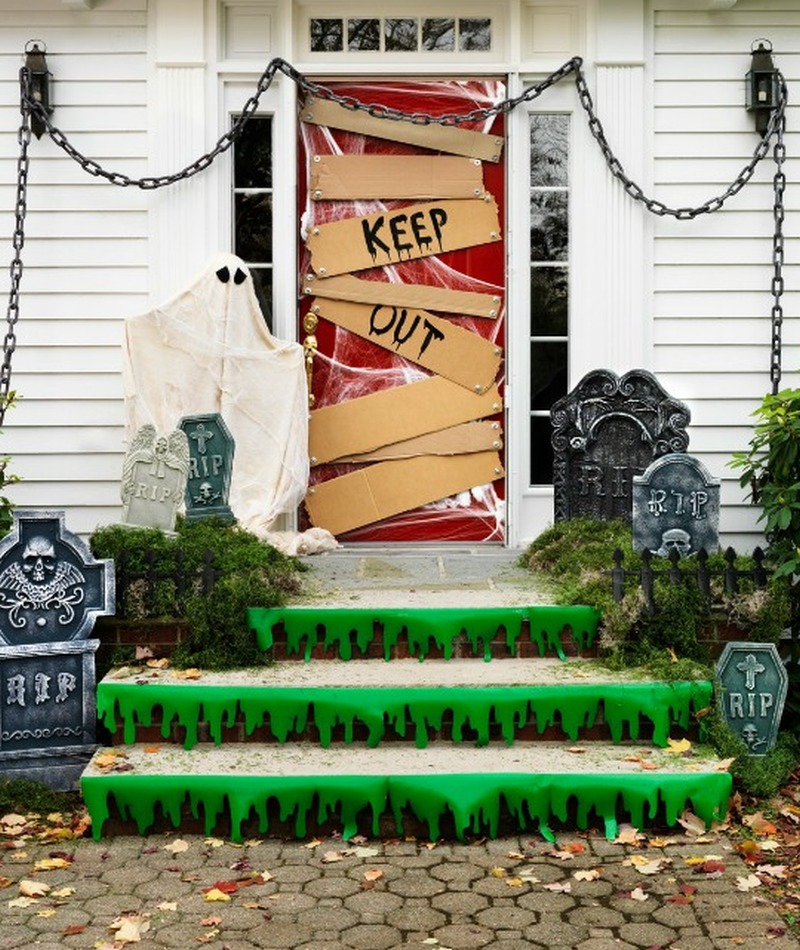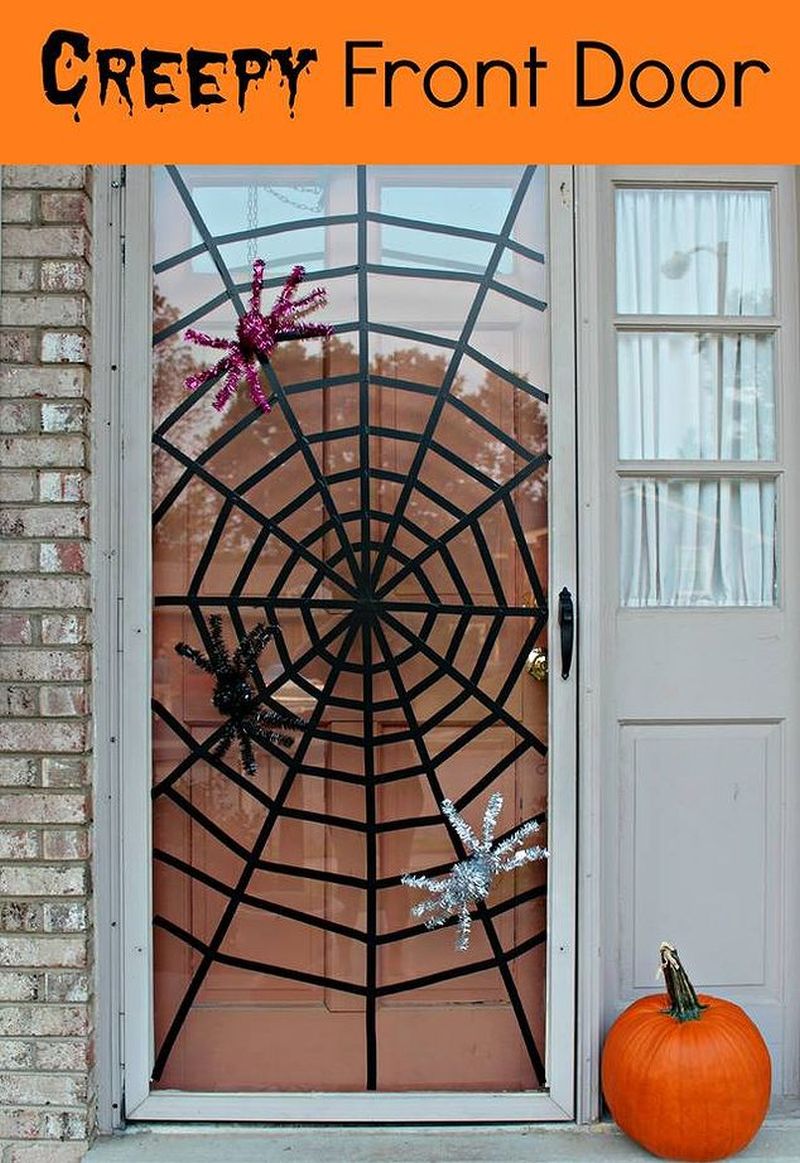 Black & Orange Theme
It's obvious that you cannot expect your Halloween party to look cool without the classic black and orange tints. Bright pops of orange hues add a rich character to any space and the black shades give it a spooky vibe.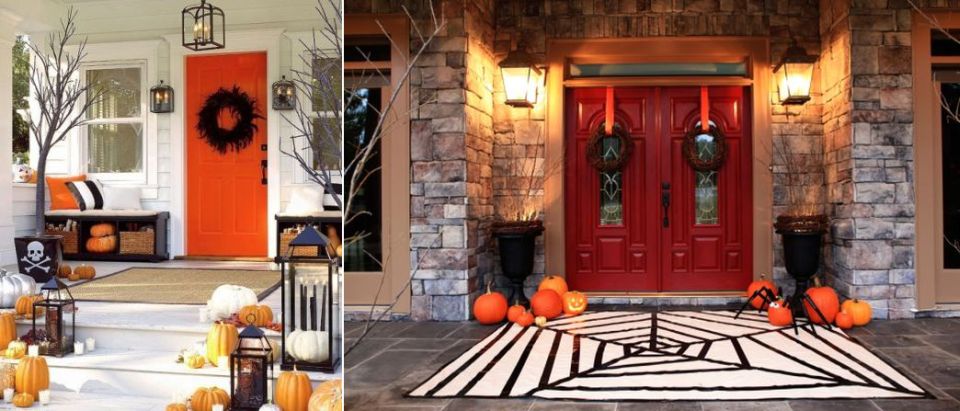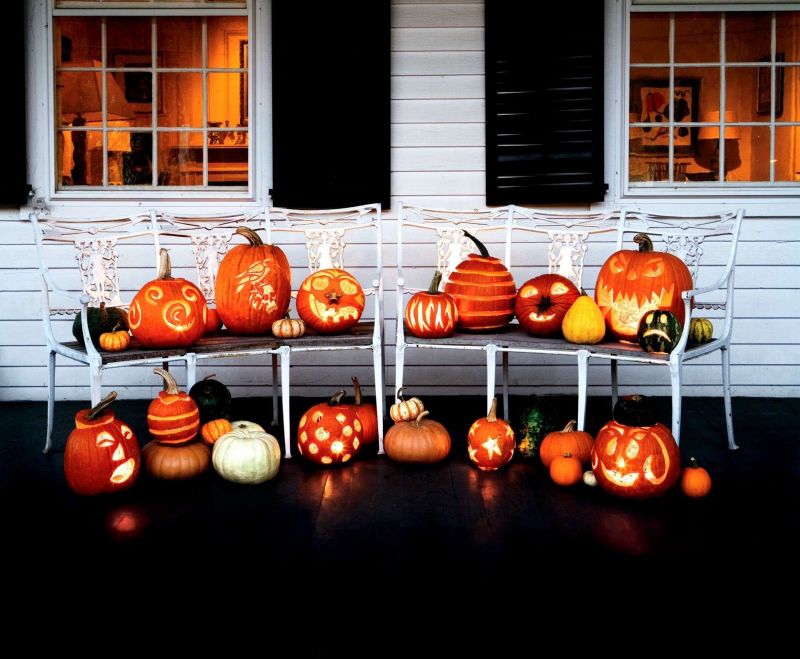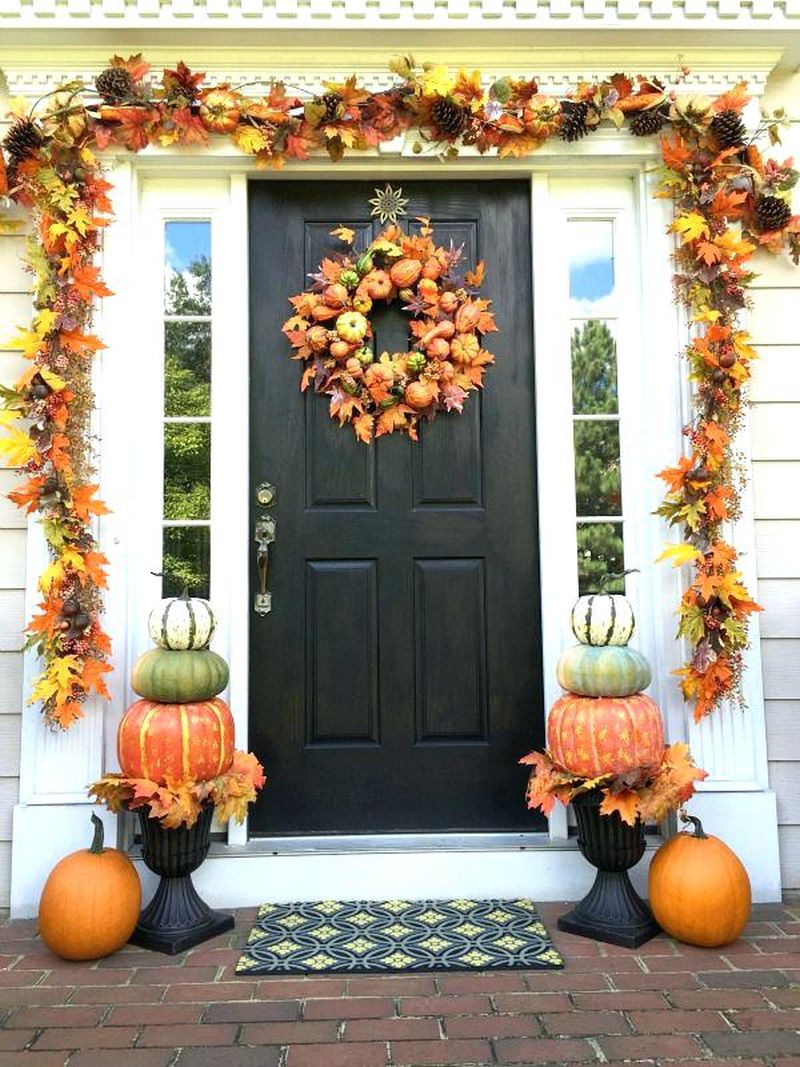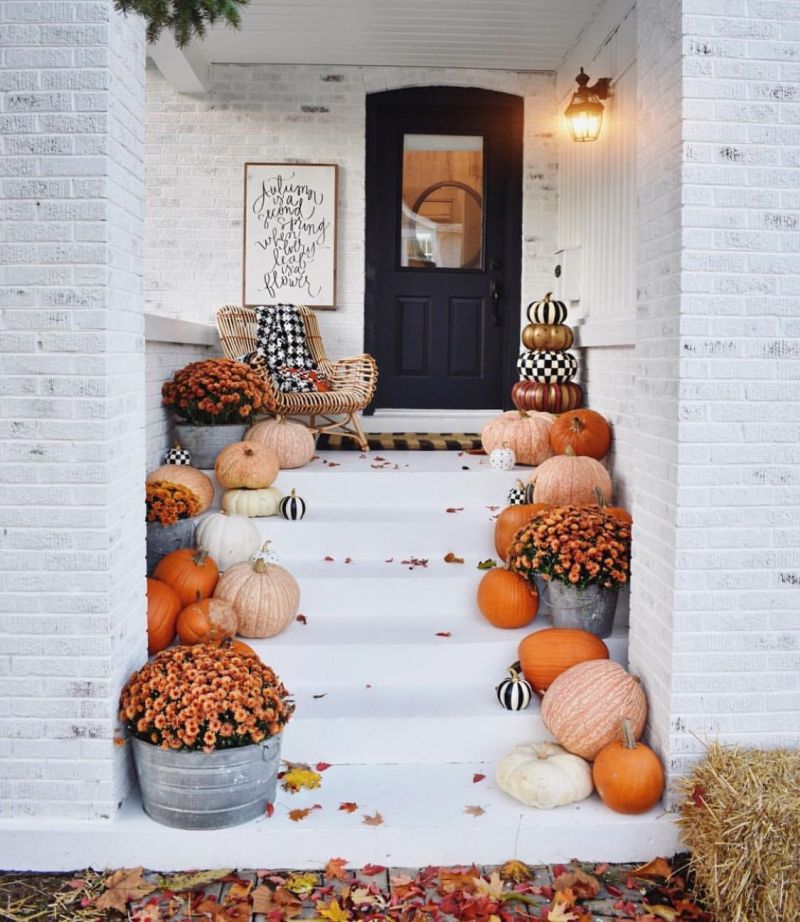 Front Porch Halloween Decoration Ideas from Instagram