Nothing reflects relaxing luxury better than a suave bathtub that offers ultimate luxury quotient. This is so because soothing bubble bath after a long hectic is just perfect for unwinding. However, a luxury bathtub can do more than that for you. These exquisite bathroom fixtures not only give stylish finish to interior of your personal sauna, but also offer divine experience that you'd not want to let go.
But such lavish bathroom luxury comes only with burn in your pocket. If you've got enough money to fork over soaking in style, then here is the list of most epic bathtubs of all time for letting you tranquilize in peace.
Cleopatra Bathtub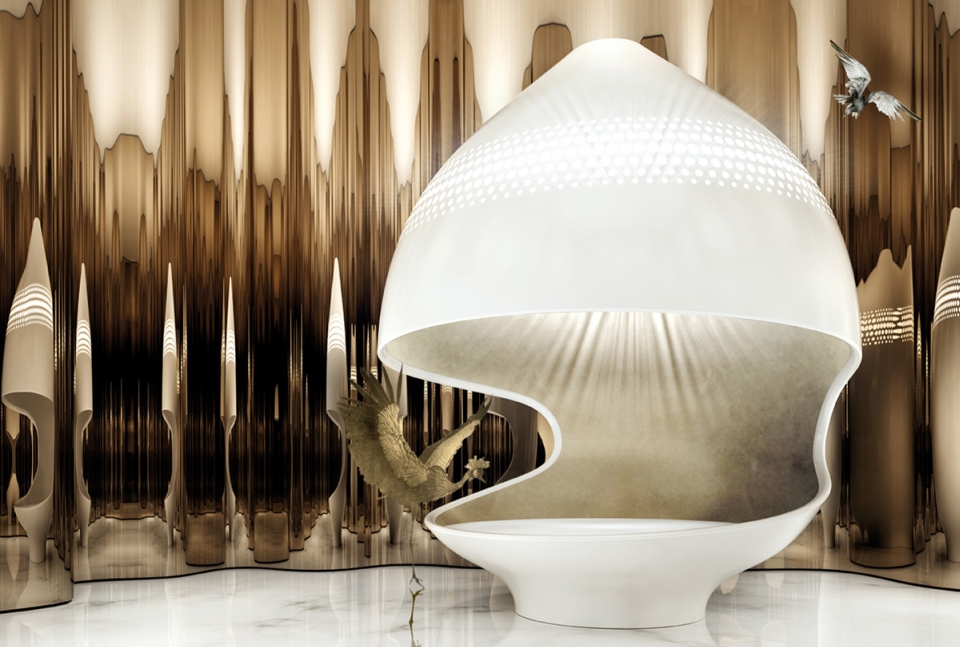 Contrived after the name of the most enigmatic woman in history, the Cleopatra Bathtub comes in shape of an open shell of mollusk. Keeping royalty in mind, the bathtub is designed to provide ultimate bathing experience while lazing away within your personal cocoon. This hi-end bathtub will certainly make you feel like a king/queen of your own world, while relaxing in this colossal bathtub.
Vessel hammock-style bathtub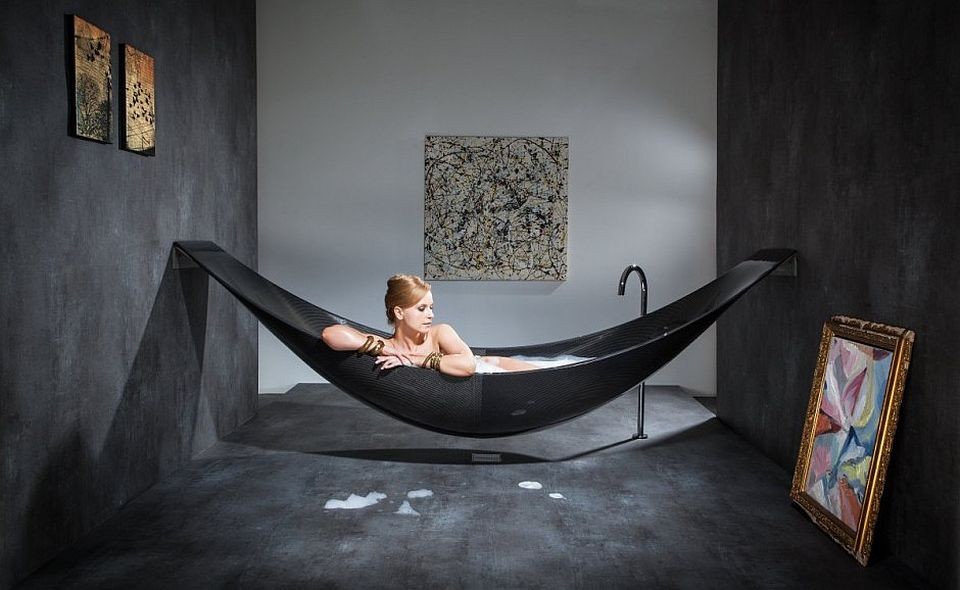 UK-based studio Splinter Works has designed the most elegant carbon fiber bathtub- the Vessel. The suspended bathtub looks like a hammock filled with water and you can enjoy bathing in this carbon fiber hammock, literally elevated off the ground. The extraordinary bathroom accessory will certainly take bathing experience to whole new level full of splendor.
Stone bathtub boat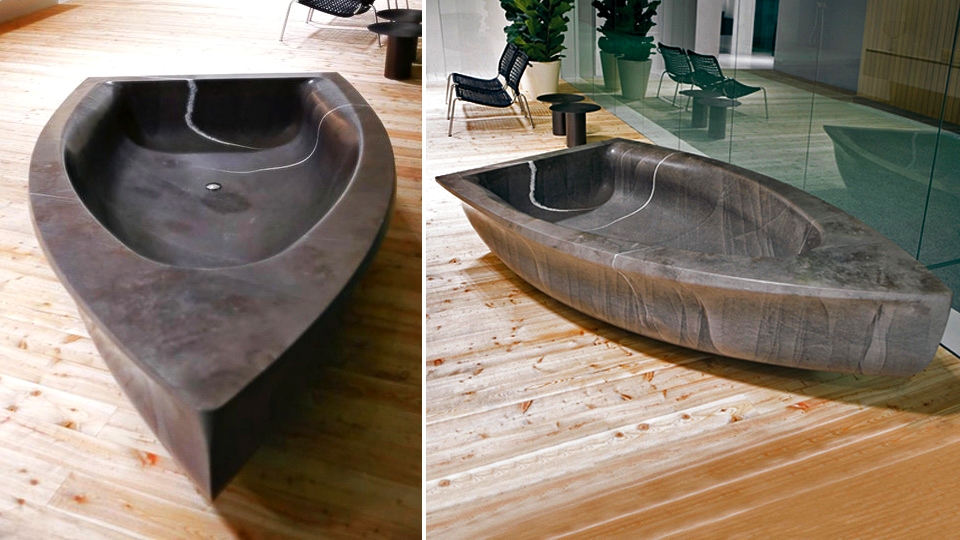 Tuscan designer Antonio Lupi has created the most extravagant bathtub in shape of a boat. The boat-like bathtub designed to float into your bathroom is made completely from stone, weighing about 3,500 pounds. This amazing tub will make you feel as if you're floating above the waves of water, while bathing. Besides all that, the aesthetic bathtub comes for a swelling price of about $75,000. Well, to soak up in lap of luxury such huge amount is worth spending.
Jumamba snake-shaped bathtub with showerhead
If you're a lover of intricate objects reflecting animal art, then the snake-shaped Jumamba bathtub by Juma Exclusive is the perfect hot tub for your bathroom. The bathtub also features a showerhead in snake's hood. The elegant tub is made of robust Jurassic marble and its interiors are perfectly processed and handcrafted for additional grace, making it an exclusive addition for any contemporary bathroom. It is indeed the best space-saving bathware that blends luxury with modern craftsmanship.
Quartz crystal bathtub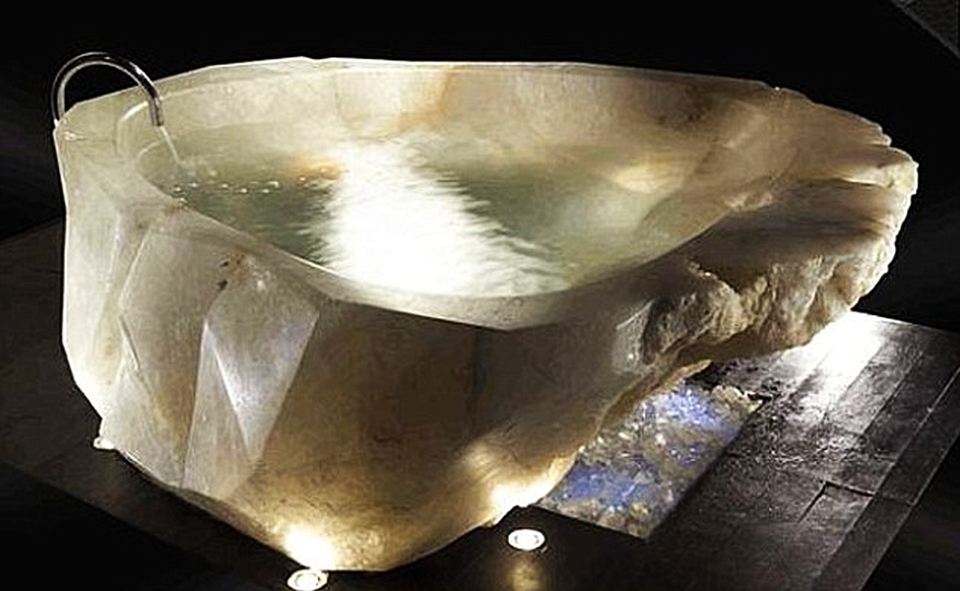 Make your bathroom as luxurious as 5-star hotel spa with the startling Quartz Crystal Bathtub by Italian firm Baldi. The firm has created exclusive masterpiece using single piece of the purest white crystal, turns bath time into heavenly experience like never before. From certain distance, it seems as if massive ice block is lying inside your bathroom, but on getting closer you'll find out an opulent tub offering opulent bathing experience. It comes with a whooping price tag of £530,000 (approx. US $806,289), which clearly means only well-heeled will be able to bathe in it.
Carbon fiber bathtub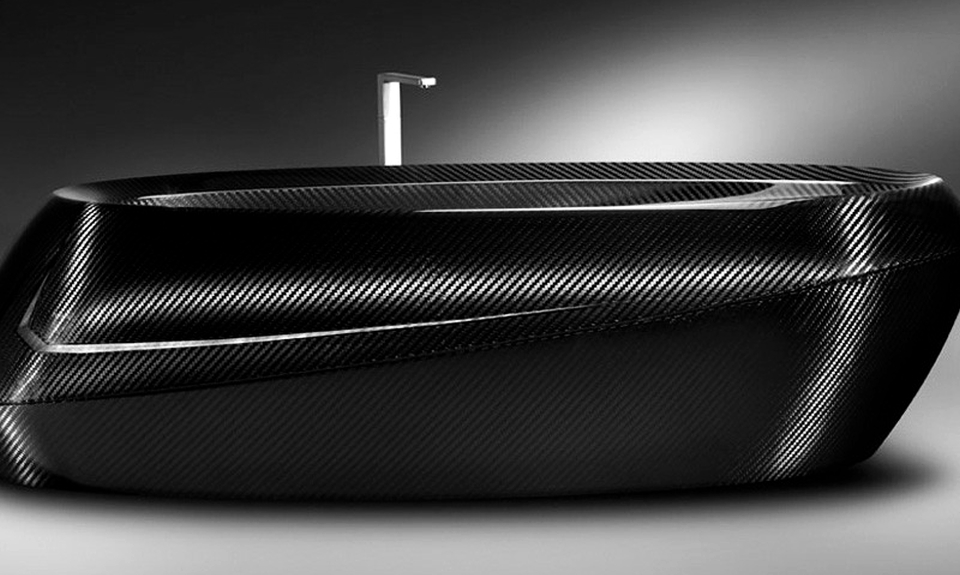 Austrian manufacturer Corcel has created unusual bath tub made out of carbon fiber. Although many things from car hoods to smartphone cases are made from the same carbon material, but Corcel bathtub has raised the bar to next level by creating a centerpiece for modern bathroom. It features a sleek streamlined body that somewhat looks like automotive part. A standalone faucet further adds charm to its sophisticated layout, making it one-of-a-kind luxury bathtub of all times.
Yin Yang couple bathtub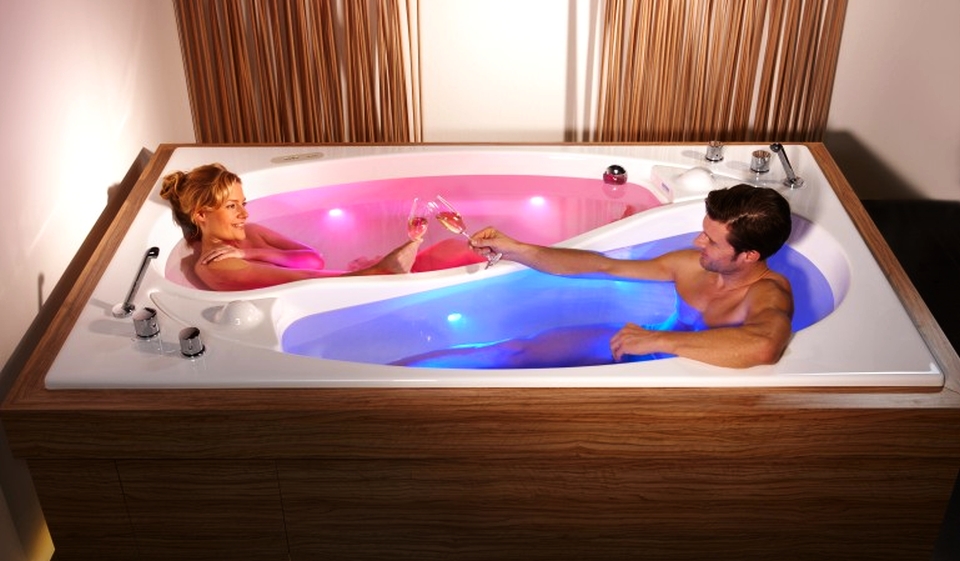 This unusual and romantic bathroom tub by Troutwein designers is created for couples and honeymooners. It is aptly named, as the shape of this bathtub is exact replica of famous Yin Yang symbol. The bathtub offers you great time for relaxation and rejuvenation together yet separately with your spouse. It also integrates sound wave massage to exhilarate every part of the body, making your bathing experience more special.
Glass bathtub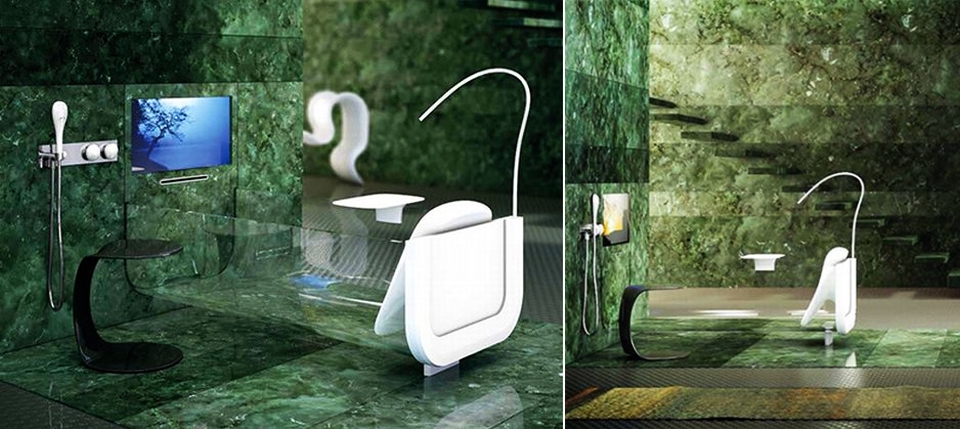 The appealing luxury bathtub made from transparent glass is another exclusive addition to epic bathwares of all time. It is designed by Italian bathware manufacturers Glass Idromassaggio to make your bathroom a unique personal space providing relaxation in style. It offers impeccable luxury retreat to all bathtub lovers, who are looking to add gorgeous centerpiece into their bathroom space.
LED backlit bathtub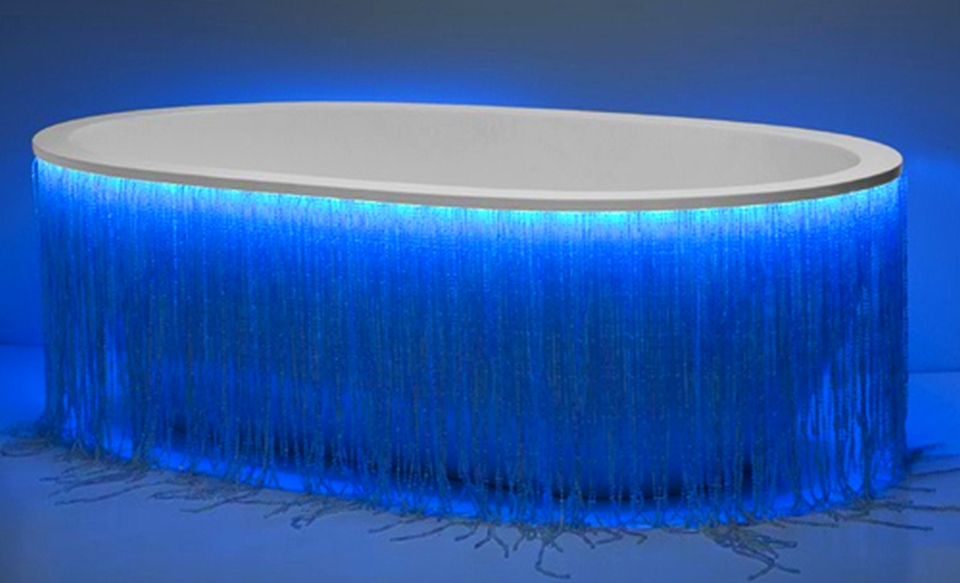 Brussels-based bath brand Aquamass has created unique LED Backlit Bathtub with beautiful layout. It's beautiful LED backlighting really makes it shine, allowing you to bathe with soothing ambiance of light. The ultimate bathtub is available in a variety of finishes including red, white, gray, black, African pigments, and even draped in strings of crystals as if you're bathing surrounded by camouflage of various light effects.
Red diamond bathtub

The Red Diamond Bathtub is ultra-luxury bathtub from Water Games Technologies features two waterproof 42-inch dual HDTV on mobile control with built-in GSM module. It is designed by Aldo Puglielli and includes multicolor lighting, Swarosvki-encrusted champagne holders and it is built of 42 grams of 18 karat solid gold. Due to all these luxurious amenities, it is available for whooping price of about $47,200.
These clannish bathwares can only be afforded by well-heeled to unwind themselves in extreme exorbitance. So, filthy rich can now make their bathrooms more extravagant by just lighting up few scented candles with these luxurious bank-breaking bathtubs that are worth every penny.