After spending a full day of work, a mere shower in your bathroom can do wonders to alleviate your tensions and stress. Everybody dreams of having an elegant bathroom but always fail to design the one; maybe just because of the lack of creativity. You've to bend your mind like professional interior designers to think out of the box bathroom decor ideas.
Restricting your imagination can end you up with those old-fashioned bathroom decorating trends that have become outdated now. Even if you've a small bathroom, you should always be ready to do experiments.
Let's keep all the issues aside. If you really want to freshen-up your gloomy bathroom, follow these simple bathroom decor ideas to crank up the overall appeal and make it look more relaxing and sterile.
Pick good colors
The overall appeal of your bathroom depends on the color scheme you've chosen. Colors represent emotions and thus we all have different preferences. You have to be very careful while choosing the color scheme for your bathroom. A wrong choice of colors can make your bathroom appear dull and ugly instead of refreshing and inviting. Stone, tiles, timber, bamboo, fabric and wallpapers are some of the different options to decorate bathroom space. In all cases, you've to be consistent about color scheme.
Well, it's not bad at all to play with more colors, but you need to be cautious if one color is complementing the other or not. The basic rule in most interior design handbooks says that a combination of dark and light shades of a color will always do a magic. For instance, if you want to see your bathroom walls in dark blue. As blue is already a dark color, it will not go well with dark shades of red, dark green or black. To compliment your bluish walls, you should either go for white, beige, sky blue or any other lighter shade of your choice.
Also remember that lighter shades evoke a more lively and positive appeal to space than a dark color theme. So whenever picking up a dark color, make sure to balance it with a lighter shade.
White, blue and pink are some great colors to create a lavish and refreshing bathroom. If you're a nature lover, consider a green shades that'll give your bathroom an energetic appeal. If black is the color of your soul, use white or red to get best looks.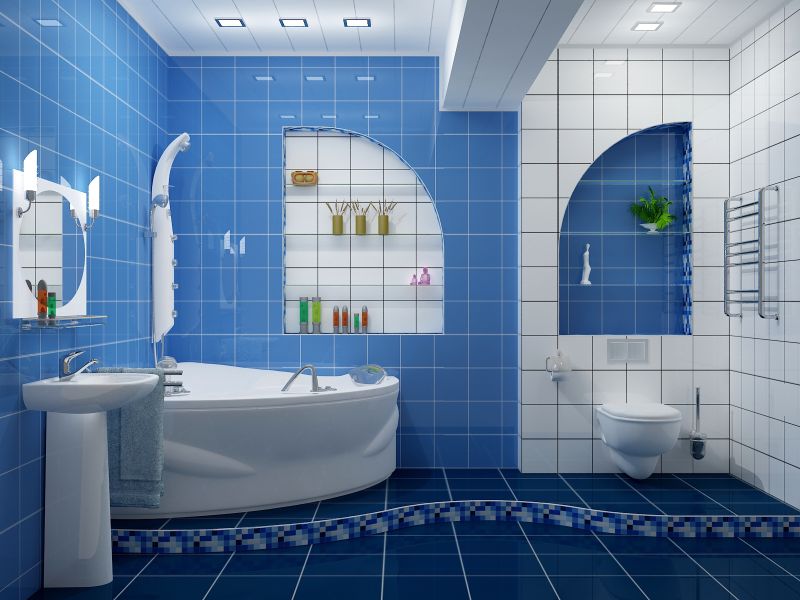 Flooring needs to be inviting
Choosing the right flooring to match with your personality and bathroom walls is one of the toughest task of bathroom design. It needs to be appealing, slip-resistant, low maintenance, and durable enough to withstand watery conditions.
Choose your bathroom flooring from marble, white porcelain or pale wood flooring. These three materials offer a different appeal and create an amazing effect with light as well as metallic details. If you're following a specific color theme, you can go with slip-resistant, ceramic bathroom tiles that are available in different colors, designs and patterns. There's also option to go for natural stone flooring, small pebbles or walkway stones for an earthy appeal.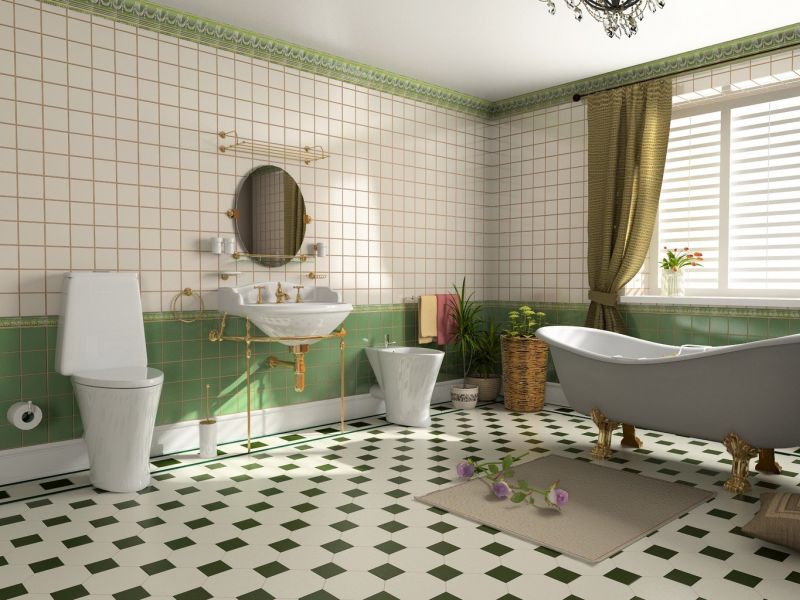 Make your bathroom look big with mirror cabinets
Installing mirror cabinets can help you make your bathroom appear more bigger and attractive. They not only help clutter-free your bathroom but also come with a well-planned storage units to store toiletries.
Another advantage is that you can combine it wood and metal to make your bathroom look sassy. If you already have cabinets and shelves installed, simply stick a nice mirror with chrome and golden border to to improve its look.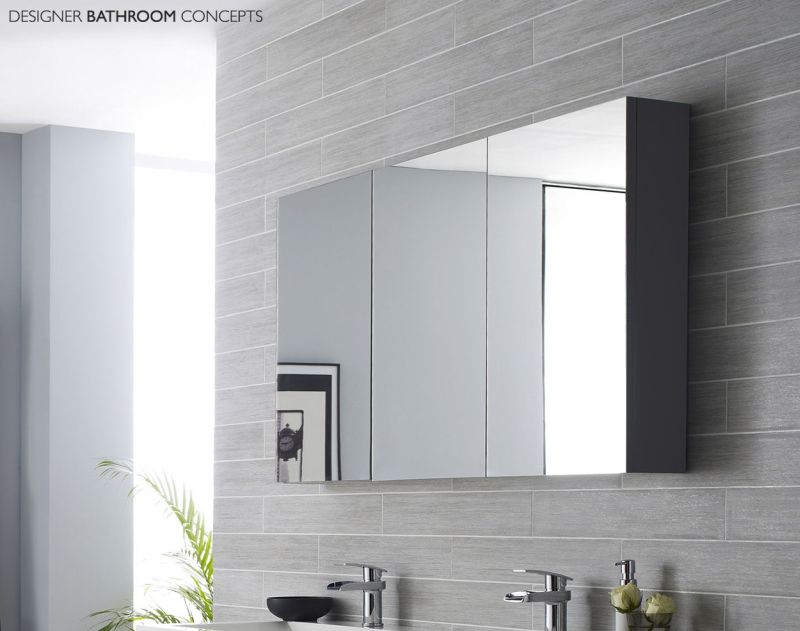 Install unique light fixtures
Bathroom is the space in your home that's synonymous with tranquility and peace. Nobody can intrude you here, and you can cheerfully soak up in your bathtub to just let all worries fade away. Lighting plays an important role in enhancing the atmosphere of a bathroom. You can pick from task, accent, decorative sparkle lighting and even use some pendant lamp.
Task lighting provides enough illumination and ensures you get best views in mirror, whereas accent, decorative and sparkle lights provide a different kind of serenity that helps calms your mind after stressful schedule of work. They can be antique, modern or a mix of both. You can mount them across walls, ceiling or cabinets to bring out best looks.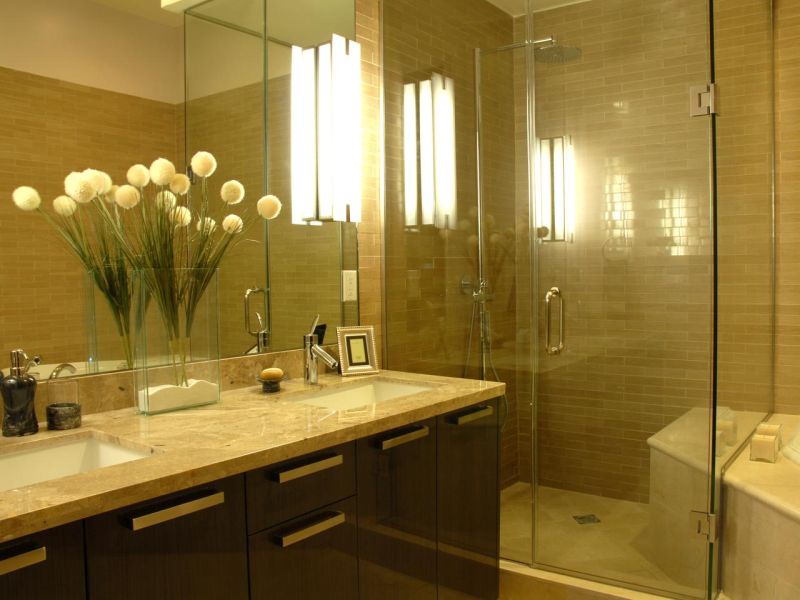 Get bathroom furniture full of fun and function
A bathroom looks monotonous with open shelves. Counter the issue by installing small, built-in dressers or vanities to add enclosed storage space to keep your towels and toiletries organized. This way you'll be creating a great dressing room all while getting most out available space. As per space availability, you can even add a cozy chair or lounger to relax and meditate in peace.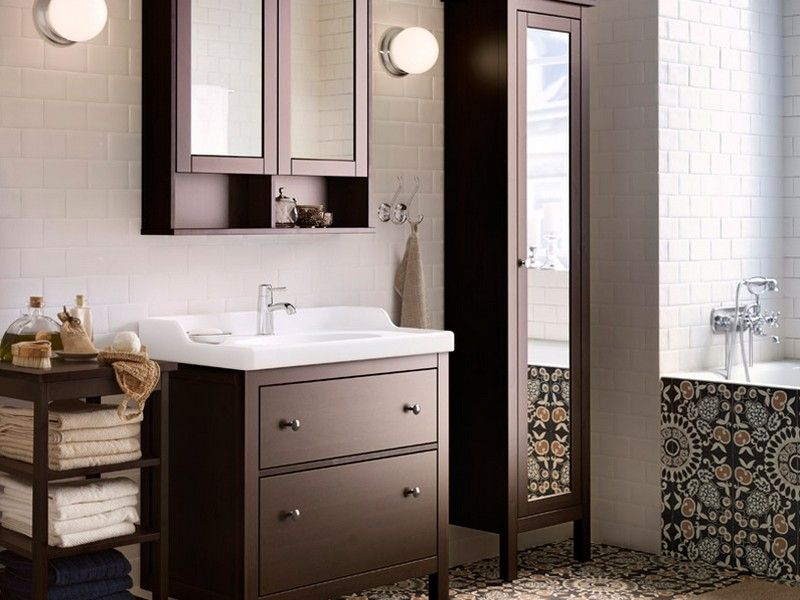 Get trendy bathroom curtains
Curtains add a sense of privacy to bathroom or shower. They need to be stylish and trendy to define your living style and personality. Don't choose any random styled curtain that doesn't go well with your bathroom decor. You might have experienced that it is really difficult to decide upon curtains. White, ivory and floral curtains are all time best for all types of bathroom.
Choose design and prints that create a cohesive aesthetic and match with your individual personality. If talking about shower curtains, it is not essential to match it with bath mat. Keeping your choices around the same color family will ensure a homogeneous look.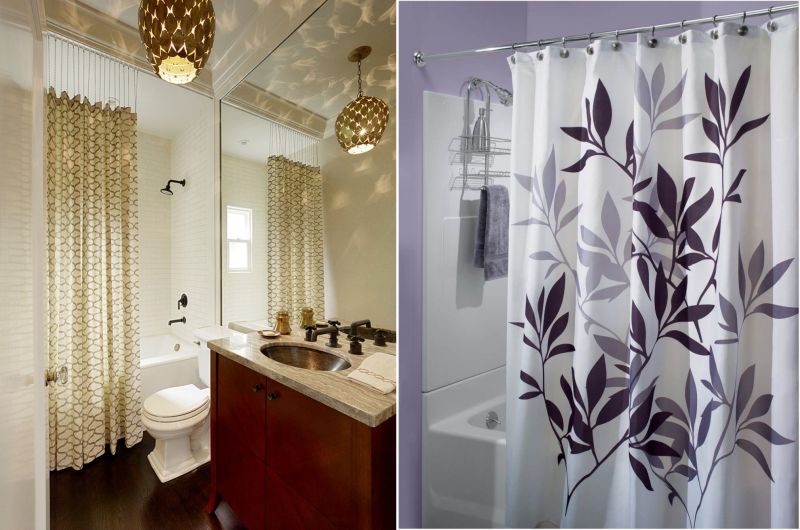 Hang beautiful artworks
You can add a great punch to any bathroom with wall-mounted artworks or a beautiful painting. Just hang your favorite painting on the wall of your bathroom that attracts more natural light. Wall art stickers are also great to add an element of interest to a bathroom. They instantly improve looks of a bathroom.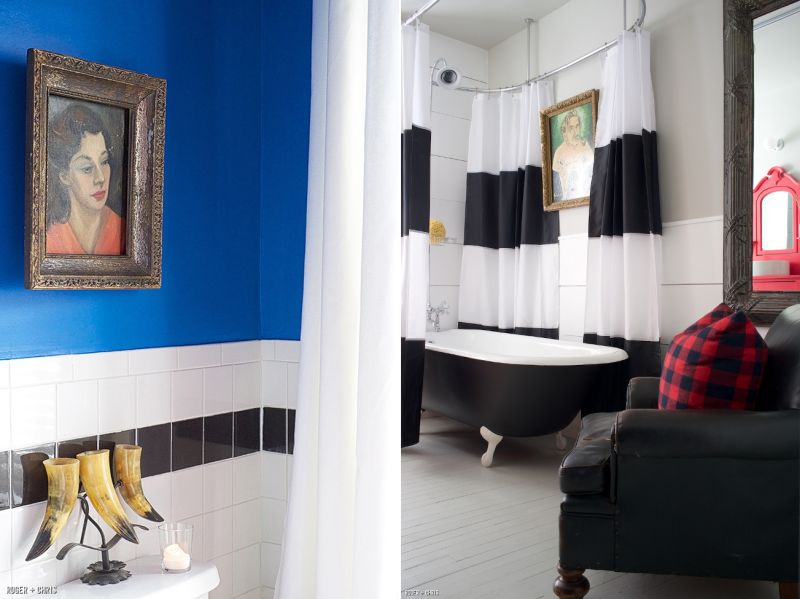 Stylish faucets and showerheads
The choice of tapware speaks a lot about your your bathroom as well as personal taste and style, so don't let it fade. Beautify your bathroom by installing modern faucets and showers that will bring a new sensation to your washroom. Go for designer faucets and showers that combine modern technology with enduring design.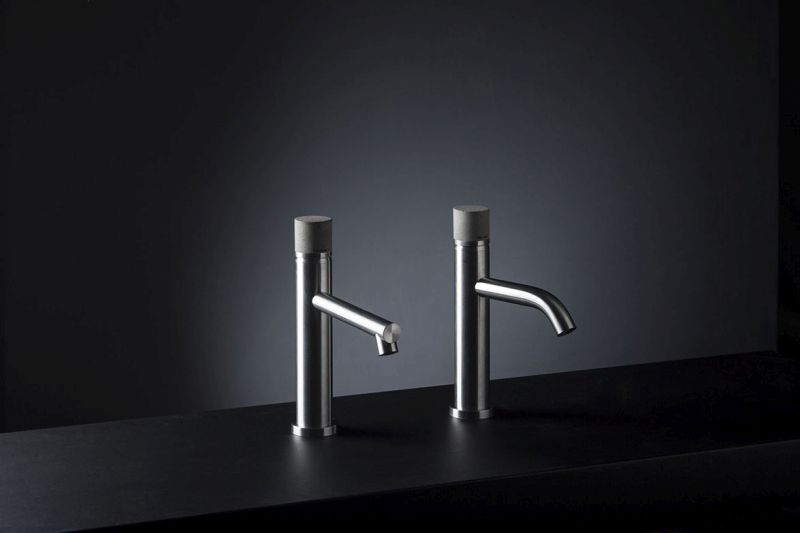 Choose a unique bathtub
Improve your bathroom functionally and visually with a unique bathtub. Choices aren't limited to ceramic bathtubs. Let your style speak louder with elegant stone or wood bathtubs. Adding a stone bathtub will add a naturalistic appeal, whereas soaking into a wooden bathtub will be a rustic addition.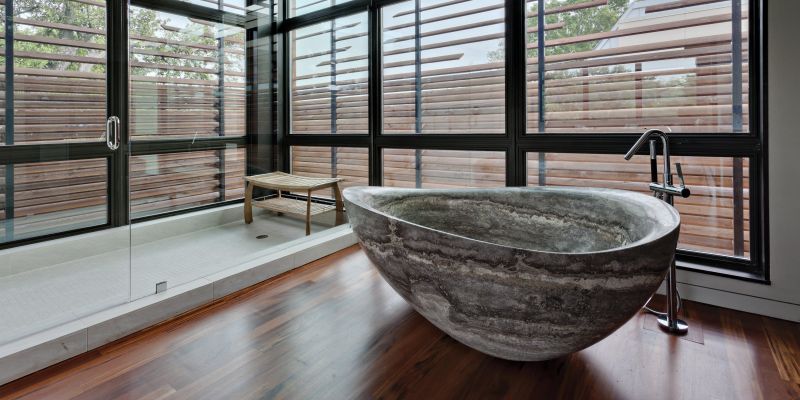 Washbasin and pot should be a masterpiece
The washbasin and pot in your bathroom should be a masterpiece. A wrong pick can ruin the overall appeal and leave a bad taste and heartache in terms of your personality on people who will use your bathroom. Thus, it is a great idea picking a stylish washbasin and toilet pot to fill your bathroom with modern elegance.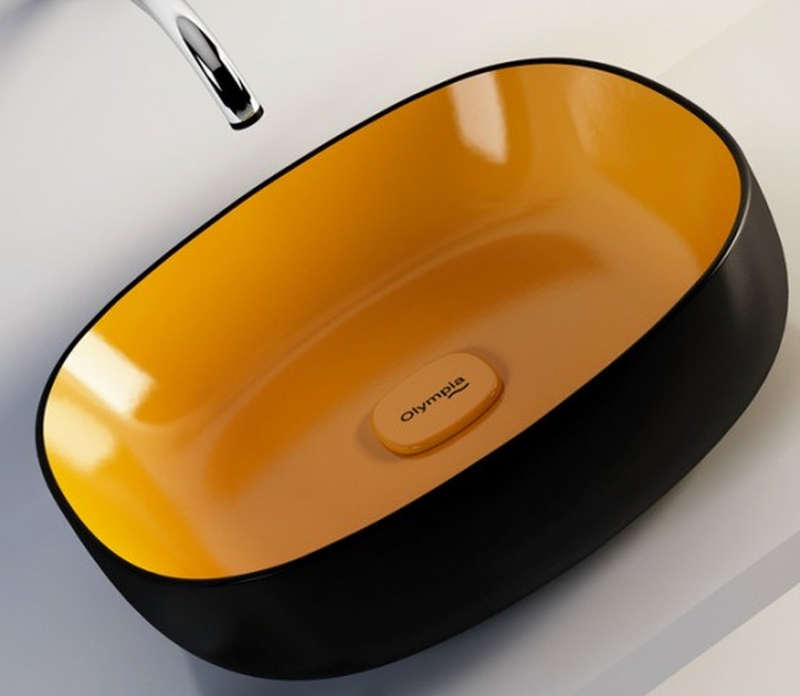 Use a good-looking rug
Rugs and carpets can be a great addition to any bathroom. They help you add sophisticated layers and texture to a bathroom. You just need to choose the right type of rug that matches with your bathroom color theme.
If you're a nature lover, consider putting a felt rug that looks like river cobbles.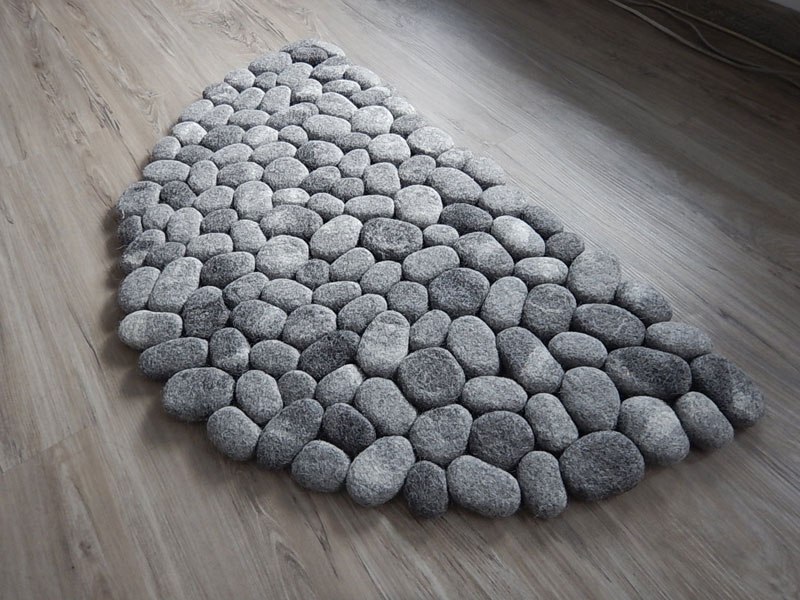 Decorate with elegant bathroom accessories
Towel holders, cloth hooks, soap dishes, and toilet paper holders are some of the accessories that increase function as well as appearnce of your bathroom . These accessories need to be stylish and unique, as they are a part of bathroom décor.
Consider buying chromed or wooden towel holders, as they create an energize appeal.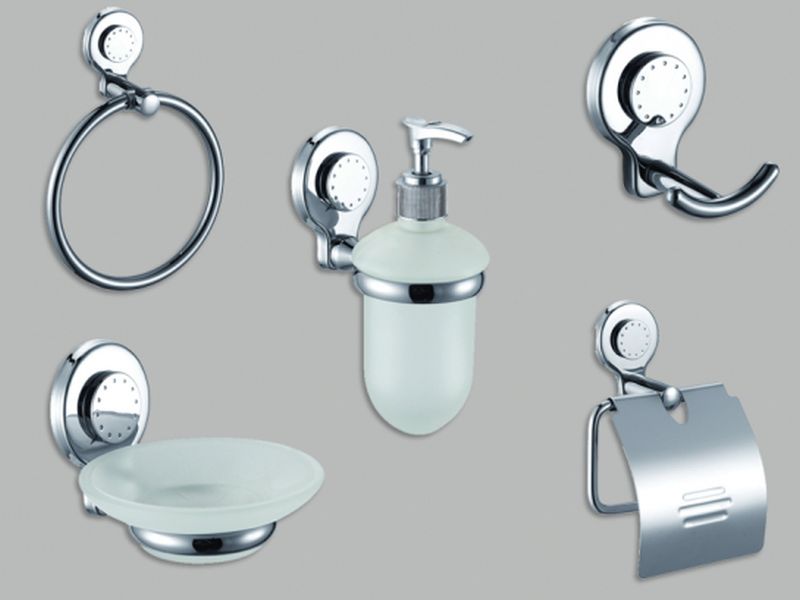 Add multimedia features for fun
Turn your bathroom into a hotel-style spa by installing some multimedia features. If your budget allows, have a waterproof television, otherwise, some Bluetooth speaker will also be entertaining addition to set up a musical mood.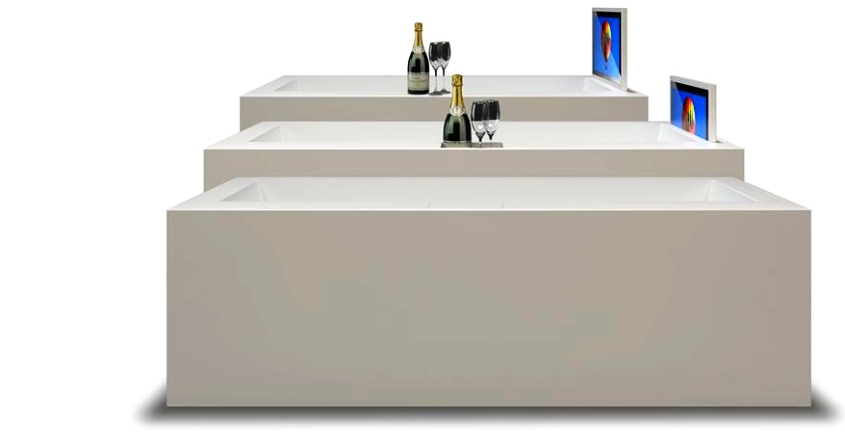 Decorate with green plants
Who doesn't like greenery? Adding some planters can help you to feel connected to nature. There are a variety of indoor plants that you can have in bathrooms just like other areas of your home. Plants purify indoor air, so planers can be a great source for improving air quality of your bathroom.
If your bathroom has space, you can go with plant vines that look amazing anyway.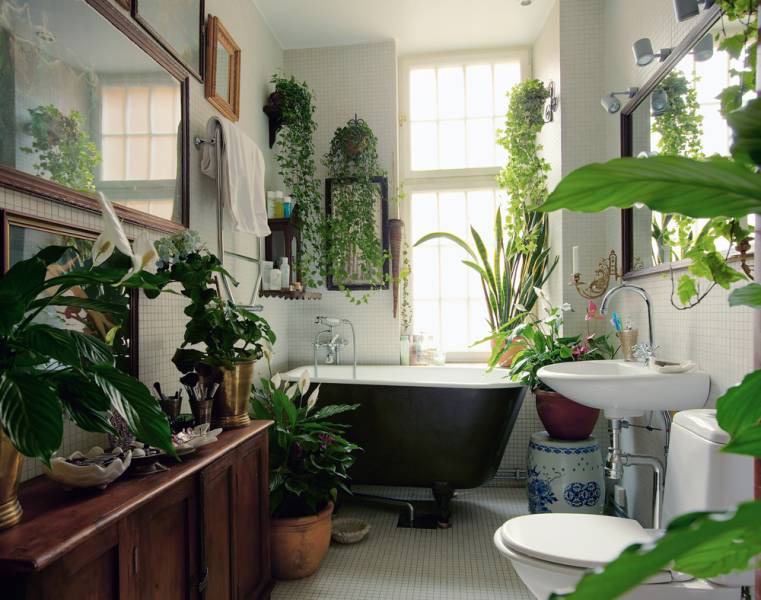 Install a monument
installing an artistic monument can take your bathroom to new heights. It's not important to buy expensive sculptures, as small antique pieces can elevate your bathroom decor sophistically.