With the latest advancements in technology, our homes are getting smarter day by day. Nowadays, we have connected products for every space in the home, even for the bathrooms. CES, the world's largest and most influential tech concluded a few days back, and there were several smart bathroom products showcased at the trade show.
The show featured fresh and exciting bathroom tech from big companies like Kohler and TOTO, as well as from startups like ICON.AI. From toilet and shower to mirrors and water assistant, there were many smart products, to make the bathroom smarter in 2020. Here are some of the best smart bathroom products from CES 2020 you would like to have a look at:
Kohler Numi Intelligent Toilet
Kohler unveiled its Numi Intelligent Toilet at CES last year. It features hands-free control, personalized cleansing and dryer functions, a heated seat and built-in speakers. The lighting can be paired with speakers to create a spa-like environment in the bathroom.
The Numi 2.0 Intelligent Toilet with KOHLER Konnect is the company's most advanced toilet displayed in the Innovation Awards Showcase at CES 2020. It offers support in select products for Amazon Alexa, Google Assistant, and Apple HomeKit. You can control it through voice commands, the KOHLER Konnect app, the provided remote or through internal sensors for an automated experience.
As per the website, it is slated to hit the market in the second quarter of 2020.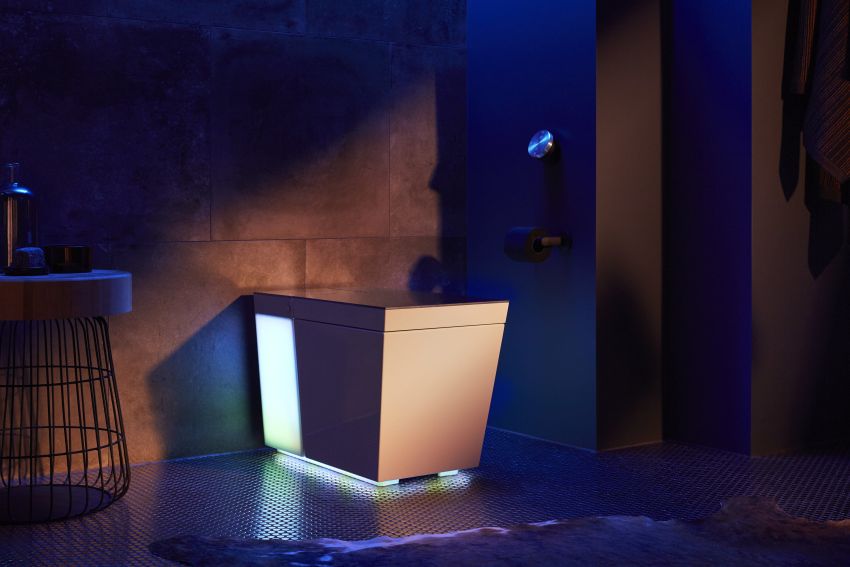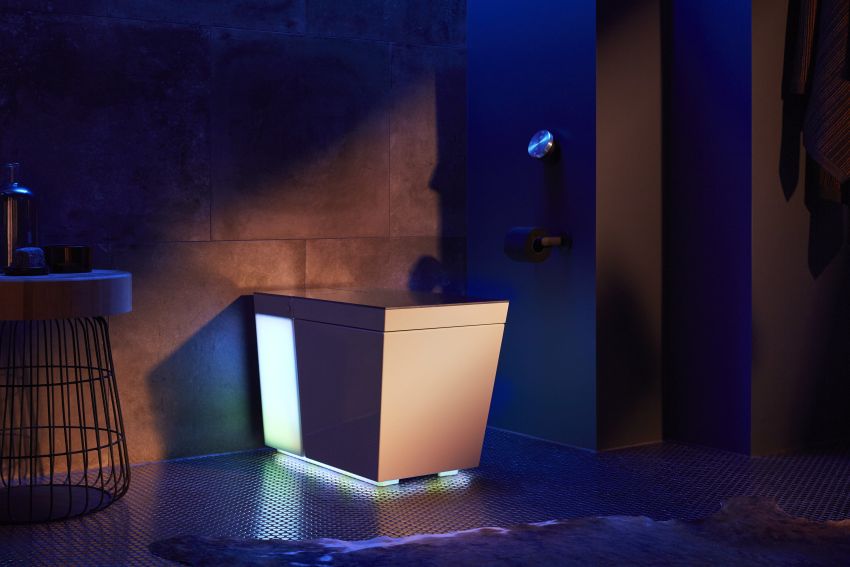 TOTO NEOREST Intelligent Toilet
TOTO has showcased its NEOREST intelligent toilet with new features at CES 2020. Sporting an elliptical silhouette, it is packed with featured like auto open/close and auto flush, integrated WASHLET personal cleansing system with warm, aerated water, warm air dryer, heated seat, and in-bowl catalytic deodorizer, etc.
As of the new features, it comes with a system which sprays the bowl with mist of water to clean it thoroughly. Its porcelain seat is sealed with an ionized barrier that repels matter, mold, and mildew. The rimless bowl design and 2.5 diameter trapway removes waste effectively. In addition, TOTO's Tornado Flush System optimizes water conservation, while generating minimum sound during flushes. Read more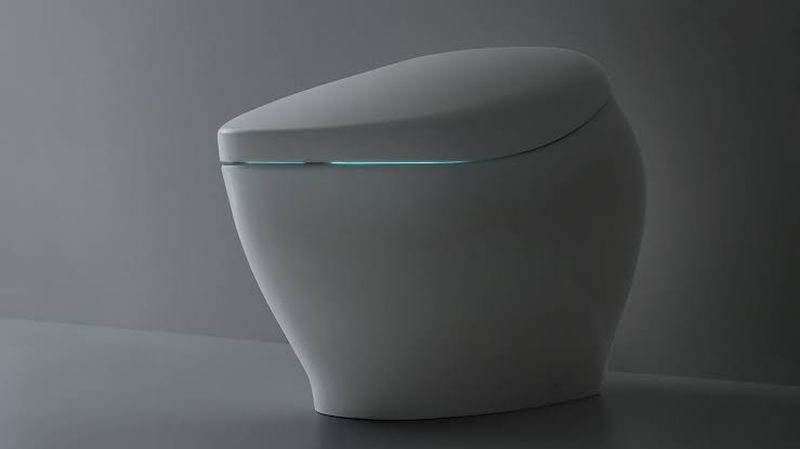 Procter & Gamble Charmin RollBot
Have you been in a situation when toilet paper is out and you can't move without cleaning yourself? The global consumer goods company Procter & Gamble (P&G) has come up with Charmin RollBot as a solution to the problem. This new home robot can bring a fresh roll of toilet paper right on your command.
Resembling a bear, it is equipped with two wheels and infrared sensors to move around the home safely. The companion mobile app connected through Bluetooth can be used to give commands to the robot. Read more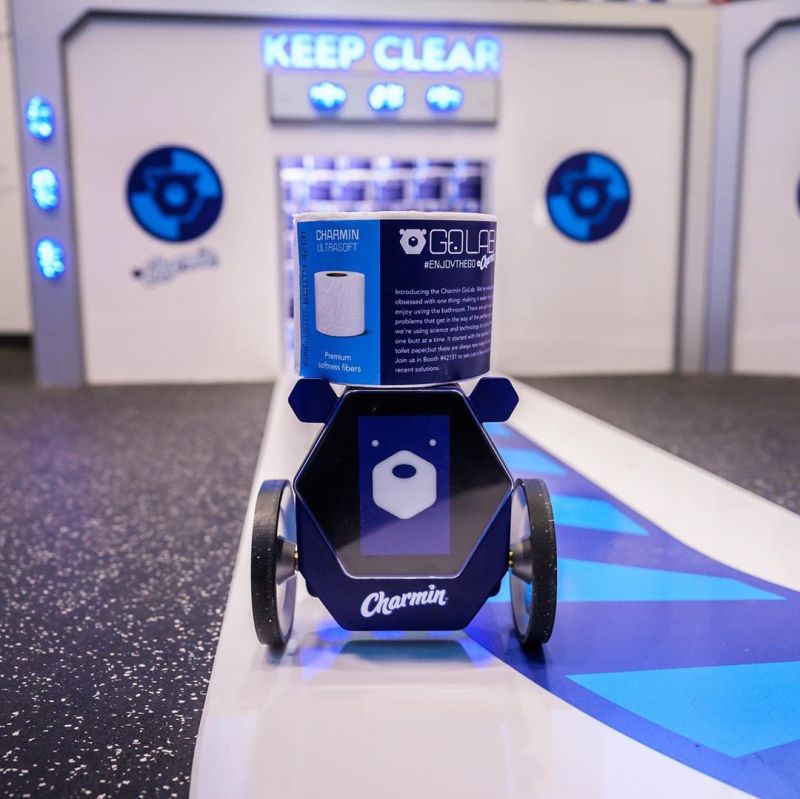 U by Moen Smart Shower
A few years back, U by Moen shower landed in the market as a smart shower that can be controlled remotely using a mobile app. Last year, new voice control functionality was added to the product, which allowed users to control it using voice commands to Amazon Alexa, Apple HomeKit and Google Assistant.
There are a total of 12 customized presets to choose from. Control the shower with voice, phone, and the onboard controller in 2020. Read more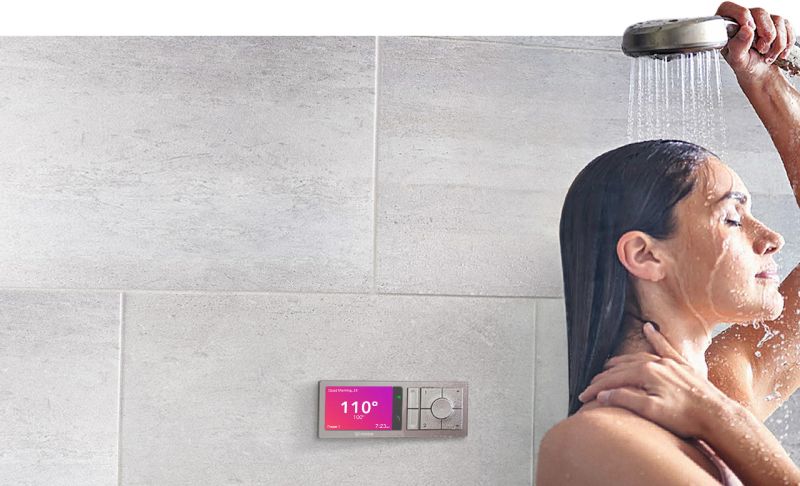 Image: Moen
Kohler Moxie Showerhead with Alexa Smart Speaker
Kohler released a showerhead with a removable Bluetooth speaker back in 2012. Over again at CES 2020, the company has come up with the idea of putting an Alexa-enabled smart speaker into the showerhead. Users will be able to give voice commands to the built-in speaker for things like weather, traffic and more. The sound quality of the speaker will be commendable since it will be provided by Harman Kardon. Read more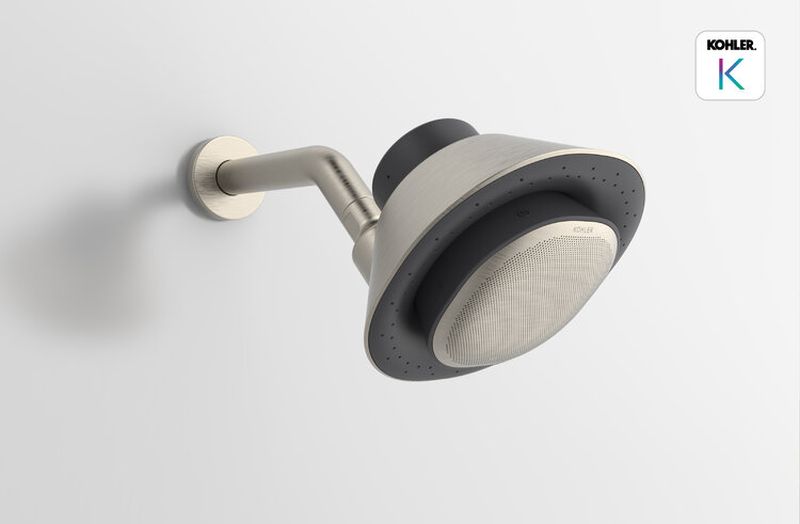 TOTO Flotation Tub With Zero Dimension
TOTO's zero-gravity bathtub made an appearance at CES 2020. It makes bathers feel that they are floating in space. Its shape is the main contributor to the weightlessness feeling and utmost relaxation.
Made from Galalato material, it holds 77.5 gallons of water. Other features include capacitive touch control keypad, adjustable headrest, ED lighting, massaging water jets, toe touch drain, etc. Available for about $20,000.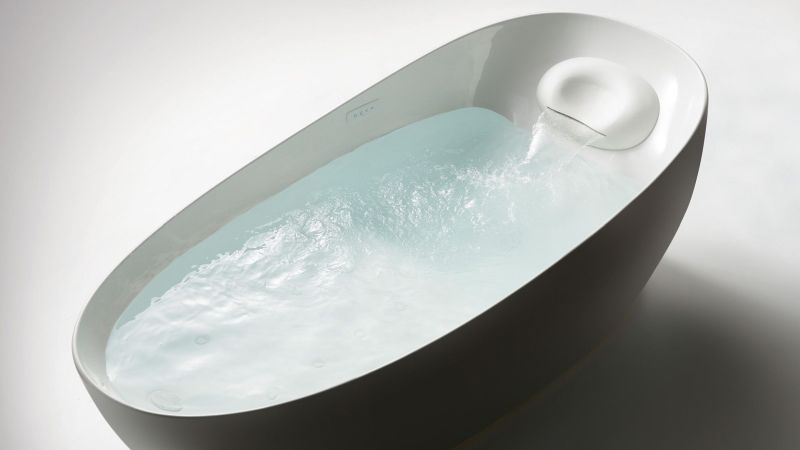 Also Read: The Best Smart Kitchen Appliances from CES 2020
Mateo Smart Bathroom Mat
It is proclaimed as the world's first smart bathroom mat that can weigh a user. It measures weight, body-mass index and provides beneficial health insights. The notifications are sent to the companion mobile app rather than being displayed on the mat.
The 7000 dot pressure mapping system allows Mateo smart bathroom mat to read pressure footprint and provides a posture score, as well as suggests exercises accordingly. The mobile app can be used to see the health info generated by the mat. Read more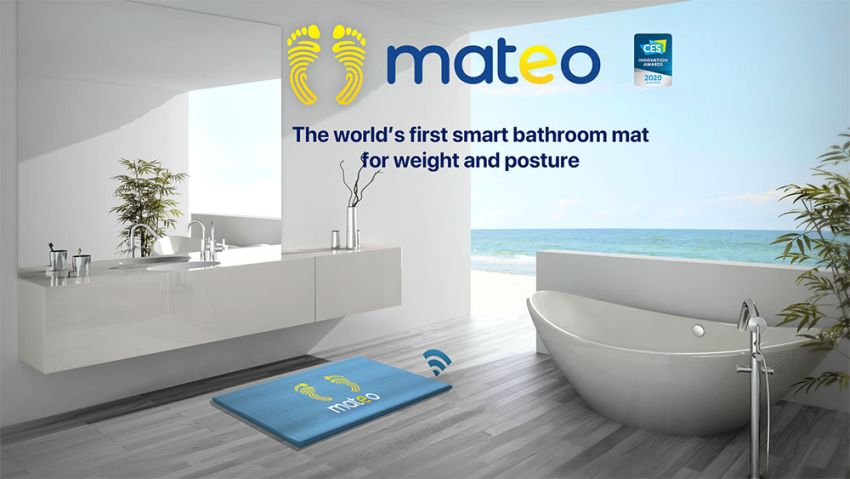 Poseidon Smart Mirror
Honored with an Innovation Award in the smart home category at CES 2020, this connected mirror with built-in CareOS offers personalized skin and personal care. With face-recognition technology, it detects each person of a family and provides them useful insights individually. One can see minute details of the face on a 4K display with the Magnifying feature.
There are options to choose the size, orientation, colors, lighting, and finishing for the mirror frame. For privacy, the built-in microphone and camera can be deactivated. CareOS Poseidon will be available mid-2020 for a retail price of $3,000 to $5,000 depending on configuration. Read more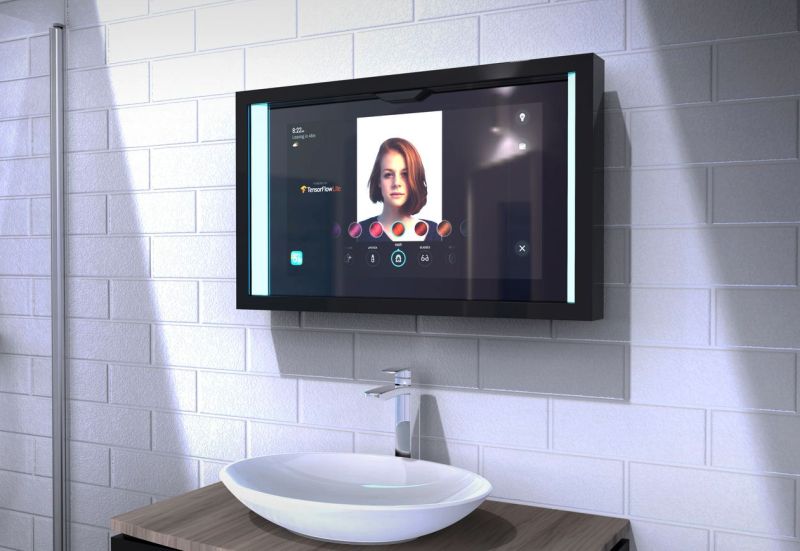 ICON.AI Venus Smart Mirror
Korean startup ICON.AI has come up with Venus multi-functional smart makeup mirror with Alexa built-in. It features a 7-inch touchscreen LCD display, Bluetooth speaker with Alexa, skin diagnostic/AR makeup function, mood lighting, and LED ring lights for convenient user experience.
The mirror makes use of AI along with other features and technology. It has been named as CES 2020 Innovation Awards Honoree. Read more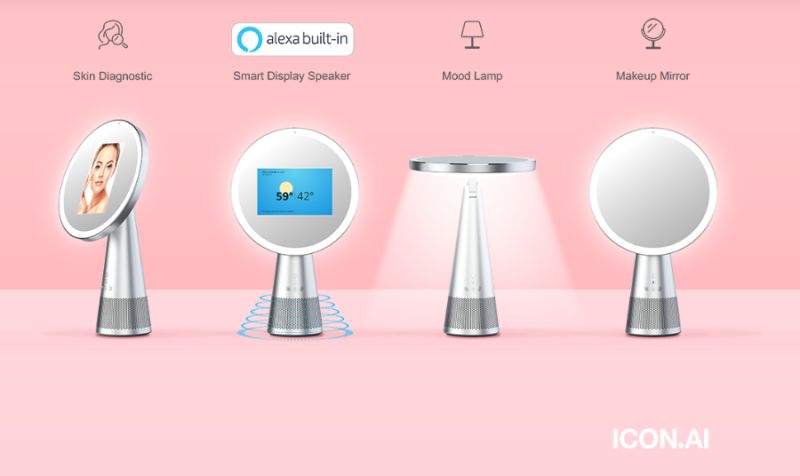 Capstone Connected Smart Mirror
Capstone Connected Home first unveiled its Google Assistant-enabled smart mirror at CES last year. On display again at CES 2020, it features the Capstone Connected Hub, a touchscreen control center, which can be removed from the back of the mirror.
It runs on an Android-like OS that allows downloading and running apps from the Play Store, playing videos, checking weather and calendar, check and compose emails, control compatible smart home devices, etc.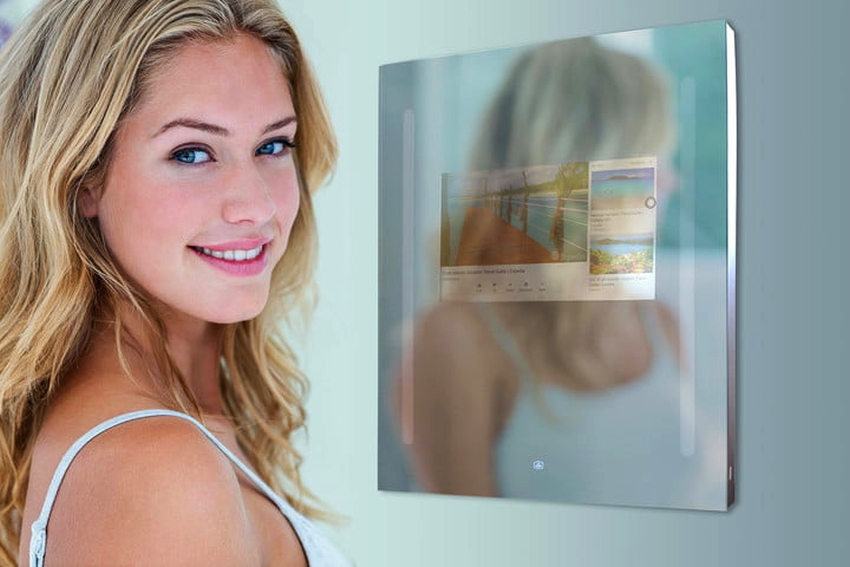 Hansgrohe Smart Faucet
Hansgrohe has collaborated with Wi-Charge, the leading provider of long-distance wireless charging technology, to build a smart faucet. It will charge itself wirelessly and will need no batteries or power connection. The faucet will charge itself automatically whenever it is in range of the charger. Read more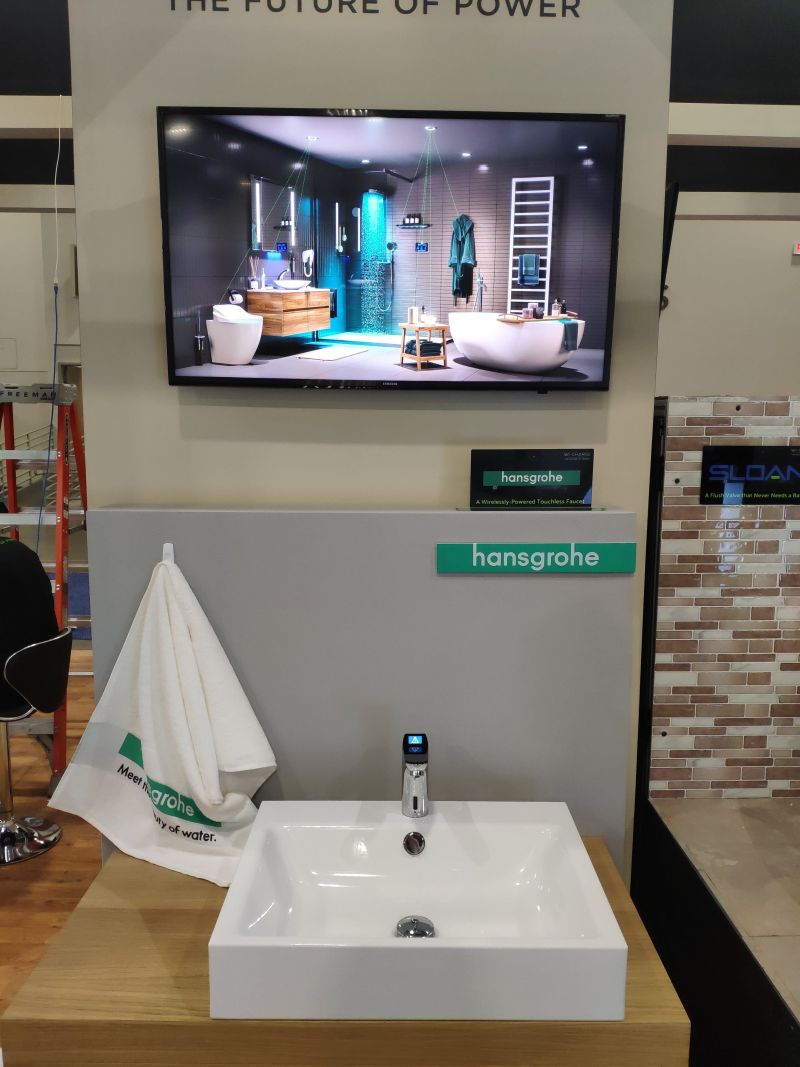 LG ThinQ Smart Washer
LG's new AI-powered TWINWash Washer is the winner of 2020 CES Innovation Award. With integrated AI and sensors, it can identify different fabric types and set up the optimal wash cycle automatically.
There are more features like ezDispense to automatically add detergent to load size, TurboWash 360, two separate washers, Amazon Alexa and Google Assistant compatibility, Amazon Dash Replenishment service, etc. Read more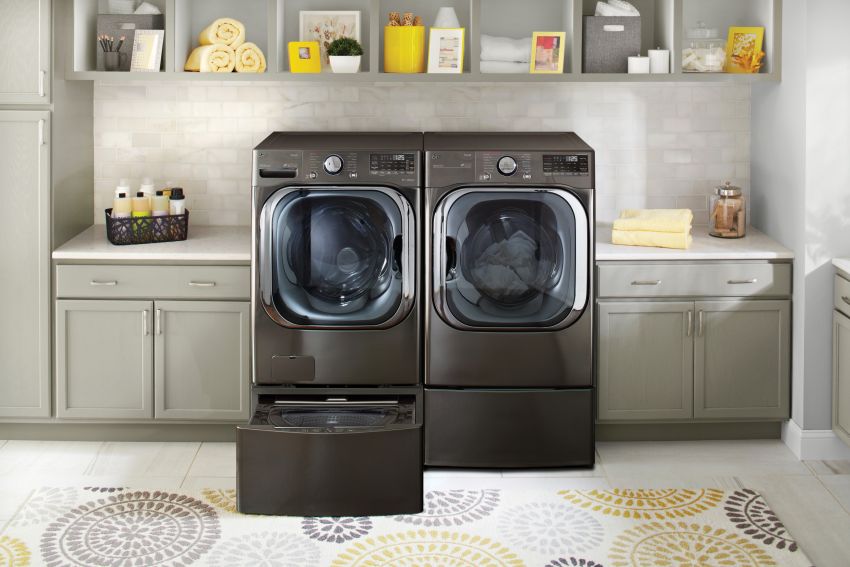 Phyn Smart Water Assistant
It is a self-installed, smart water monitor that mounts under a sink, and provides useful insights to water usage. It can even notify you with messages and push notifications of a leak detected anywhere in the home. Just connect it to Wi-Fi; it needs no hub and subscription.
Phyn measures microscopic water pressure changes in order to recognize different types of water fixtures at home. There is also a Phyn's Plumbing Check feature that can detect a range of hidden flaws in the water system. Track the water usage easily from the companion mobile app. It also works with Amazon Alexa, Google Assistant, and IFTTT.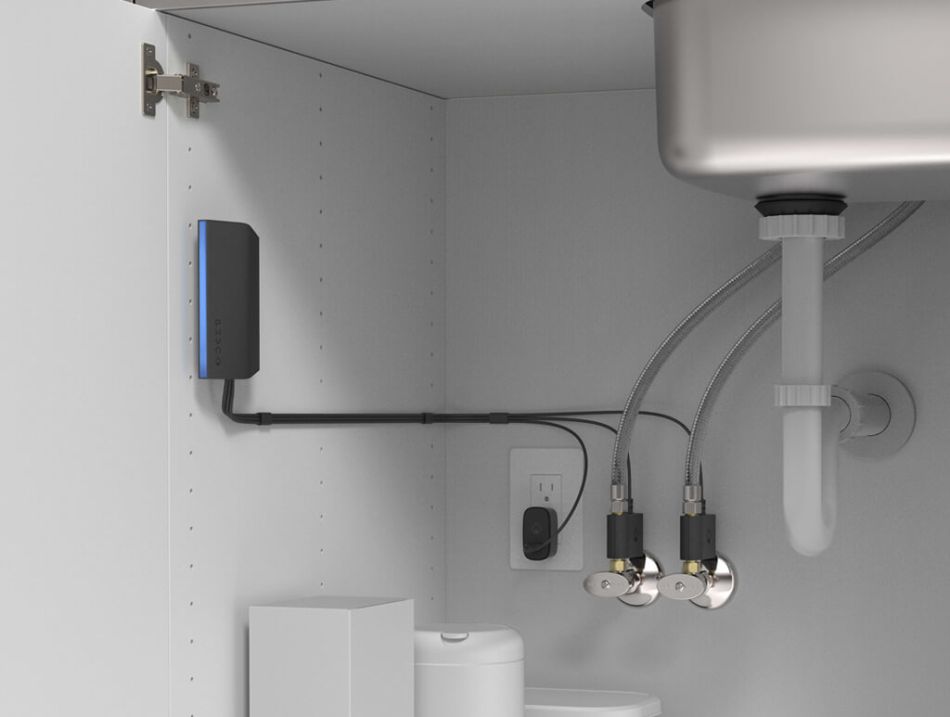 Hydraloop Water Recycler
If you were looking for a tech-infused product that allows reusing water at home, Hydraloop is the most suitable for you. It is a fully automatic and self-cleaning water recycler that can be monitored through the companion mobile app.
Winner of the Best of Innovation Award at 2020 CES, it can recycle up to 530L grey water a day without the use of filters, membranes or chemicals. Read more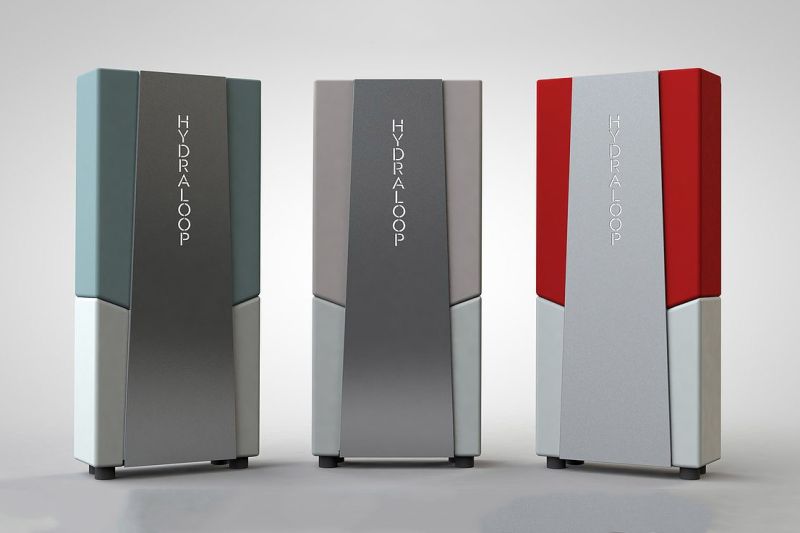 L'Oréal Perso Smart Skincare Device
Perso is a Smart skincare device launched by French personal care company L'Oréal. It utilizes AI and photos to deliver personalized skincare and cosmetic formulas on-the-go. This 3-in-1 device can also create custom formulas for lipstick and foundation. It will be launched in 2021. Read more