The year 2022 is about to end and it's safe to say that the age belonged to the brilliant feats in the world of design and architecture. Kicking off fresh beginnings in 2023, we are ready to chug champagne and embark on a new journey to the future that belongs to downsized living. But before that, let's have a glimpse at the ten most intriguing mobile tiny homes of 2022 that were featured on Homecrux.
Some of these tiny houses adorn their posh interiors while others boast sleek exteriors. Some are jam-packed with a list of features while the rest focus on minimal living. In short, no matter what your preference, there is something or the other for every tiny house lover to explore in this elusive list of mobile tiny houses of 2022.
Milanda Tiny House by Baluchon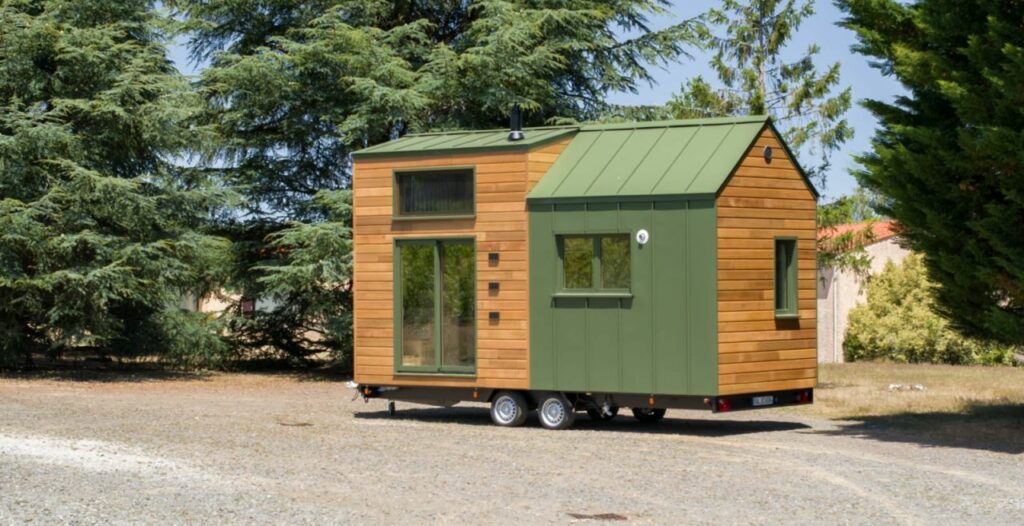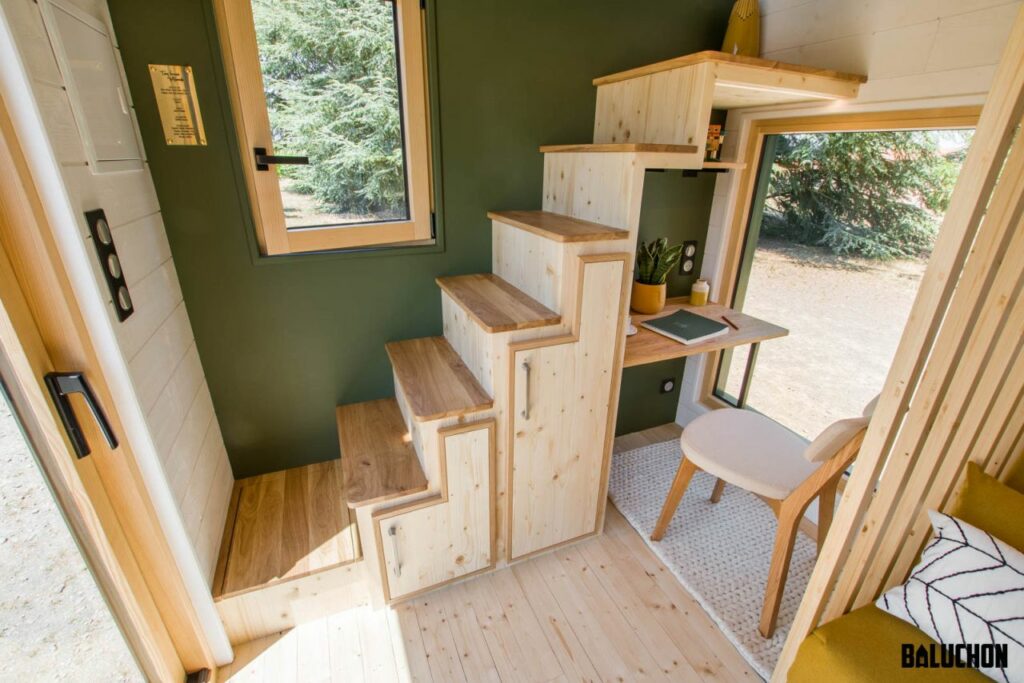 Finished in red cedar cladding, with green aluminum accenting, the Milanda tiny house is both aesthetic and functional. The French tiny house manufacturer Baluchon has successfully squeezed a living space and an office into a 20-ft-long tiny dwelling. The tiny house features a nook tucked under the storage-integrated staircase that makes space for a proper desk and chair to fit in with ease.
Moth Tiny House by Modern Tiny Living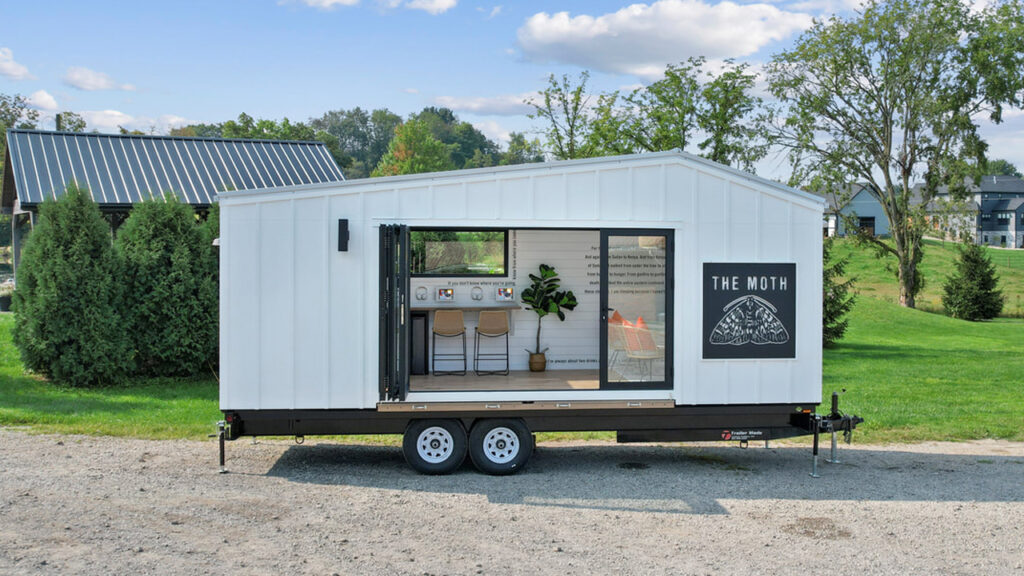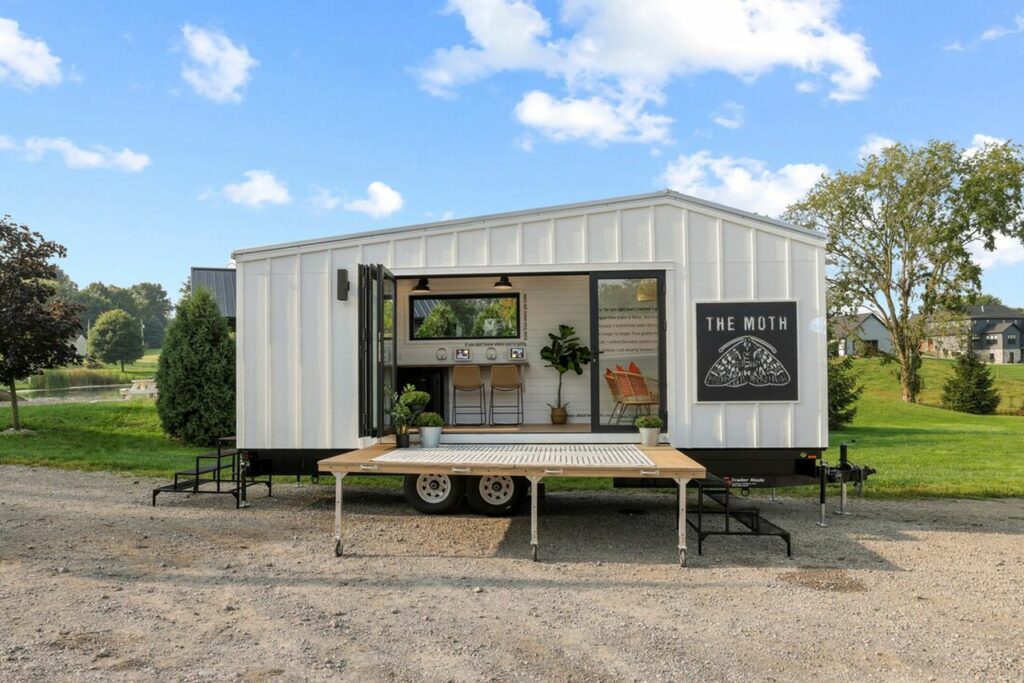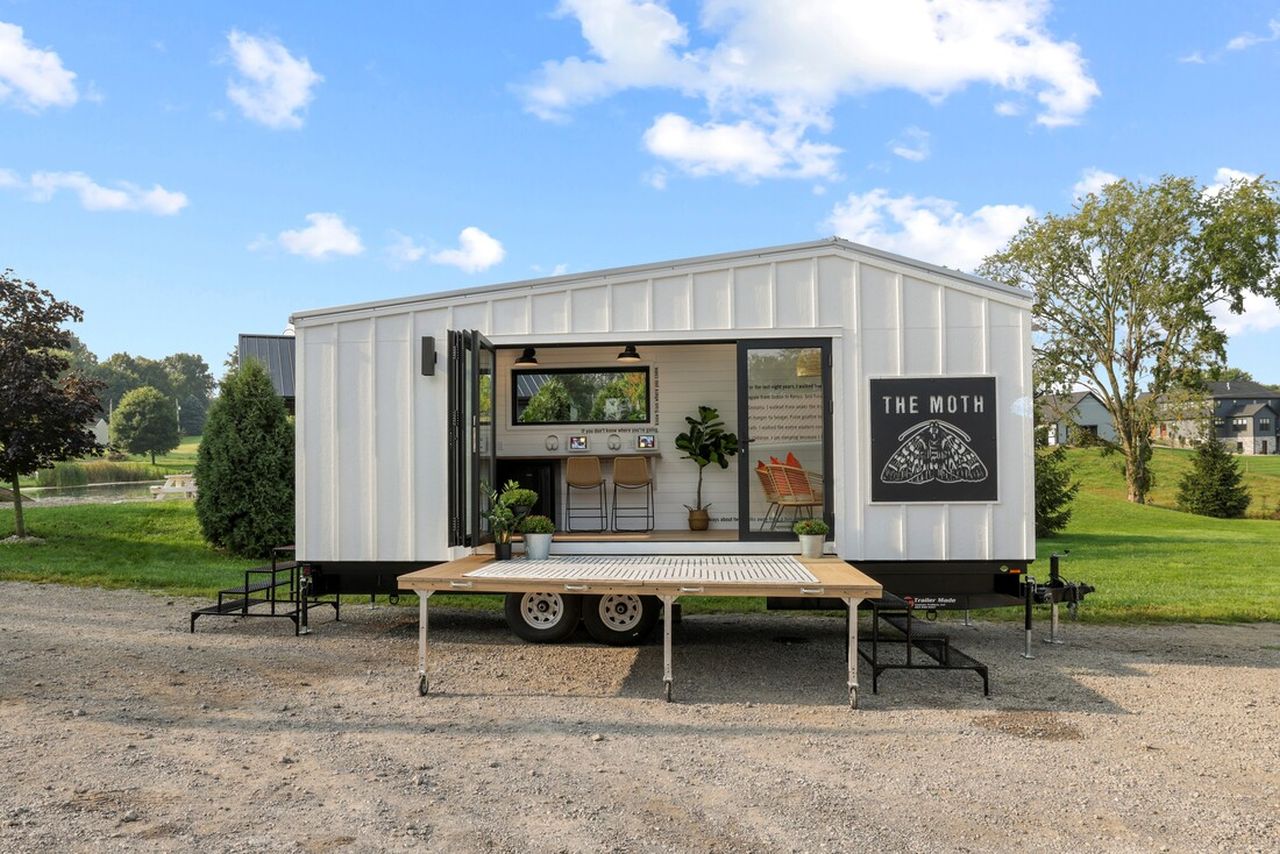 Before you start assuming this tiny house to be a sleeping unit solution for some Ohio-based lad, I'd like to break the myth. Boasting a gorgeous layout, the Moth tiny house is a fully custom tiny home on wheels essentially meant for touring. Modern Tiny Living built the 24-ft dwelling for a non-profit storytelling group, 'The Moth,' for roadshows. The biggest highlight of the tiny house is a pull-out deck that extends the overall living space.
Baleia Tiny House by Madeiguincho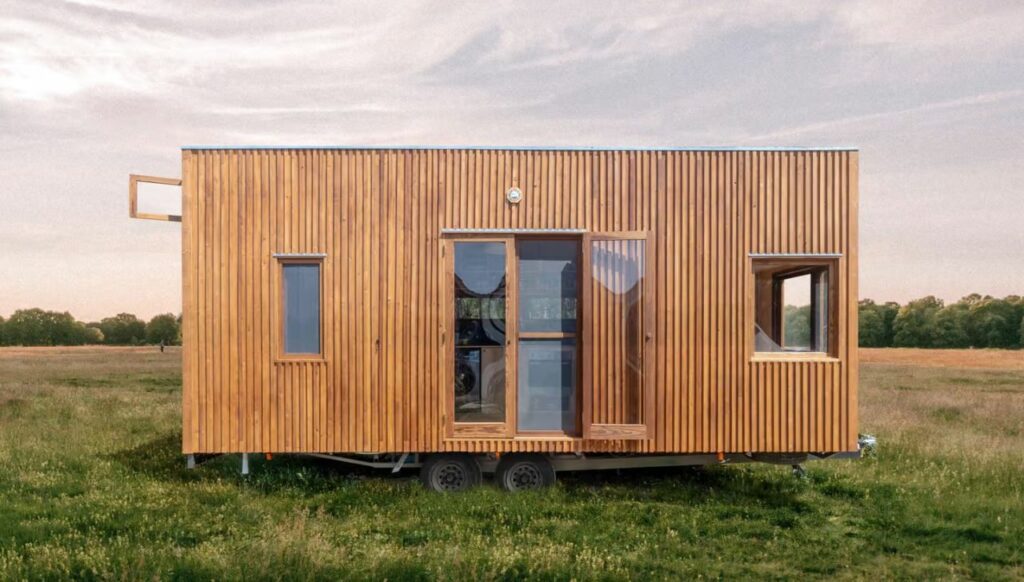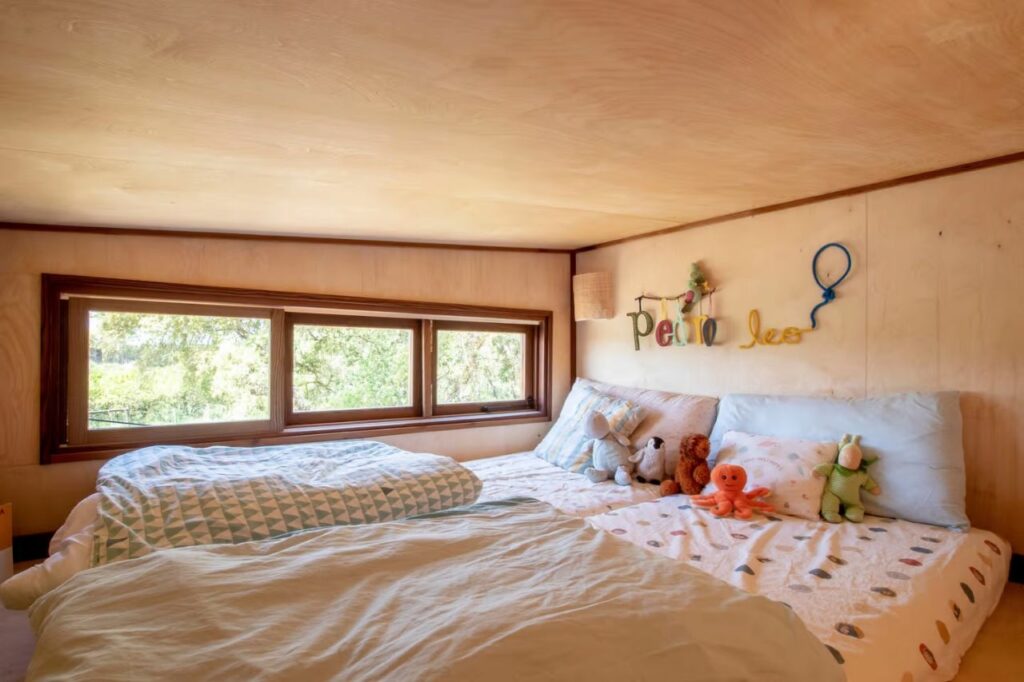 "Being born in a family of carpenters eases and fastens the process," told Goncalo Marrote, CEO of Madeiguincho to me during an exclusive chat with Homecrux. The 23-ft Baleia is yet another beautiful tiny house from the Portuguese manufacturer. The exterior of the tiny house is finished in timber and the interior is also encapsulated with wooden elements. Decked with plenty of wood and featuring two lofts, the tiny house harnesses solar energy for its power demands making it partially suitable for off-grid living.
Urban Park Max by Tru Form Tiny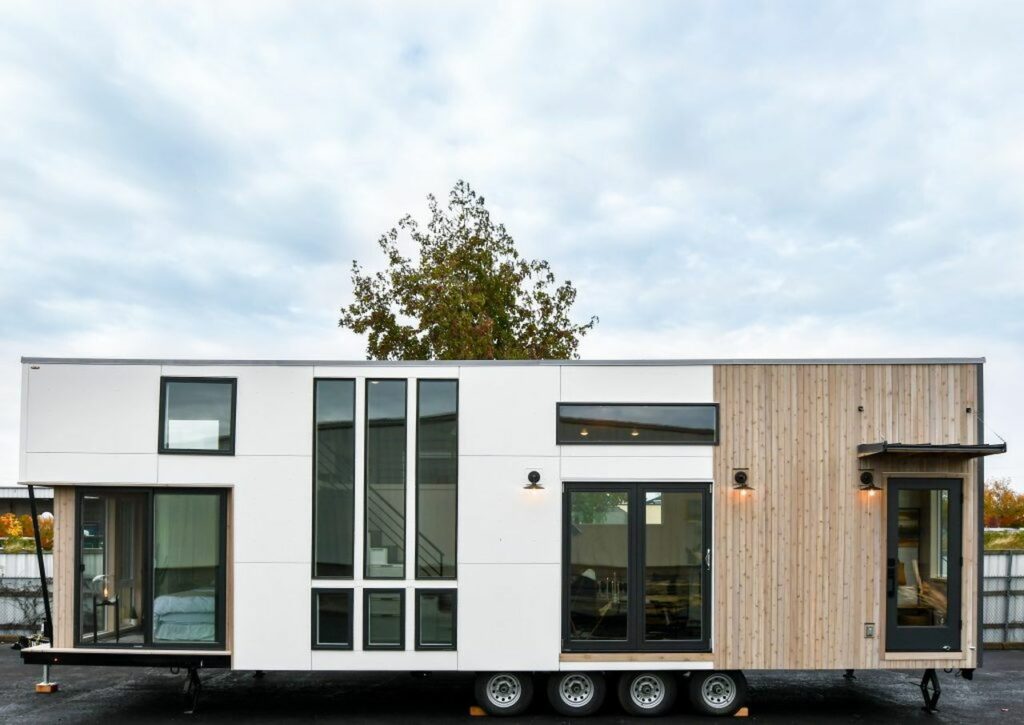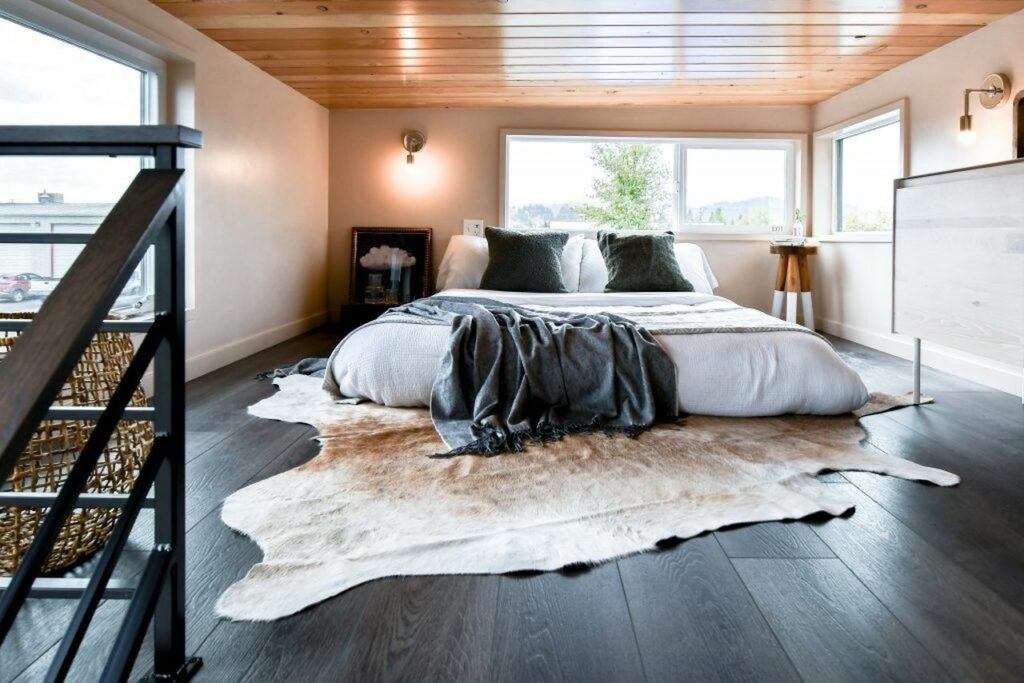 Measuring 37-ft long and 10-ft wide, the Urban Park Max by Tru Form Tiny offers spacious living. Featuring an open-concept layout with a sizable kitchen, a main floor master bedroom, large loft; the tiny house is indeed a beast in the industry. In addition to the living space, there are large windows and other ventilation options, allowing fresh air and natural light in abundance.
Elise Tiny House by Vagabond Haven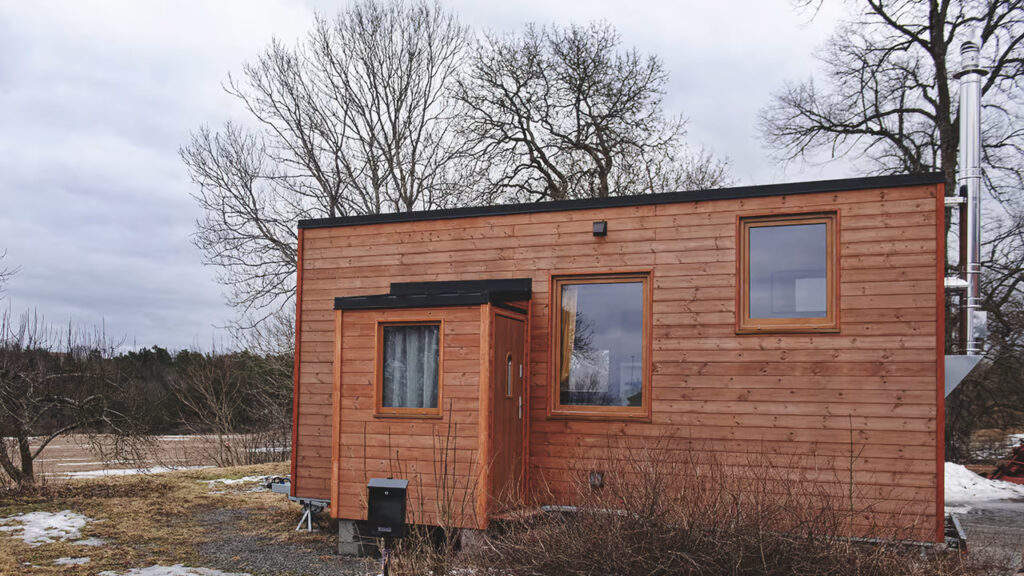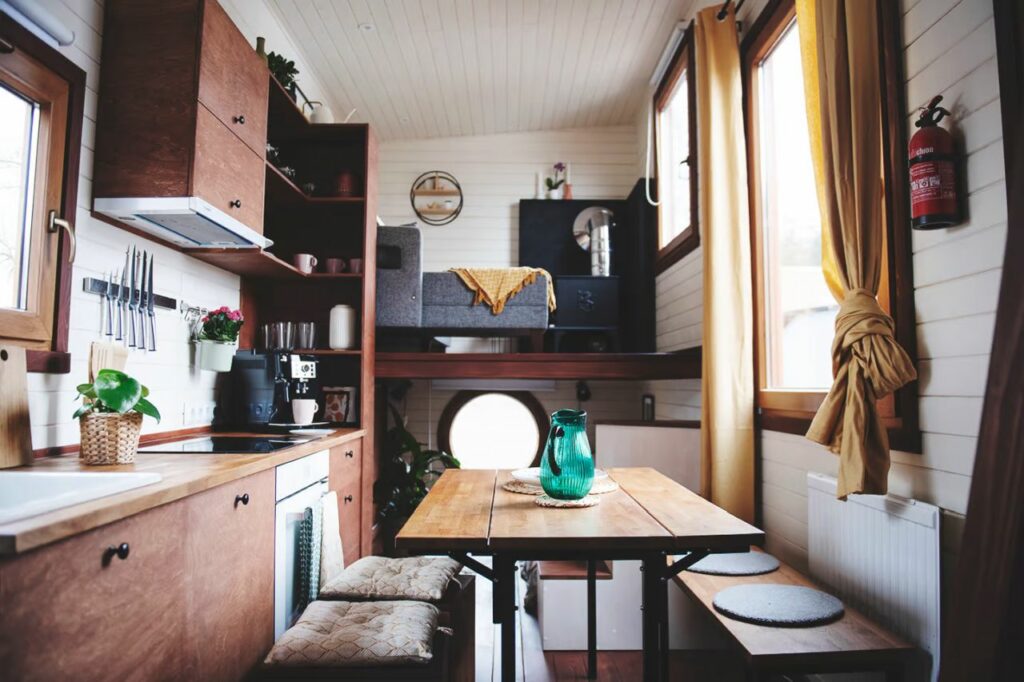 Finished in engineered wood, spruce, Shou Sugi Ban-treated charred wood/cedar, Elise tiny house by Vagabond Haven was one of the most talked of tiny dwellings this year. Despite its glossy exterior, it's the raised living room that grabbed all the limelight. Accessed by a couple of steps, Elise's living room is situated above the children's bedroom. We even had a chat with the founder of Vagabond Haven, where he emphasized how he tried to create a spacious dwelling.
Catalina Tiny House by Modern Tiny Living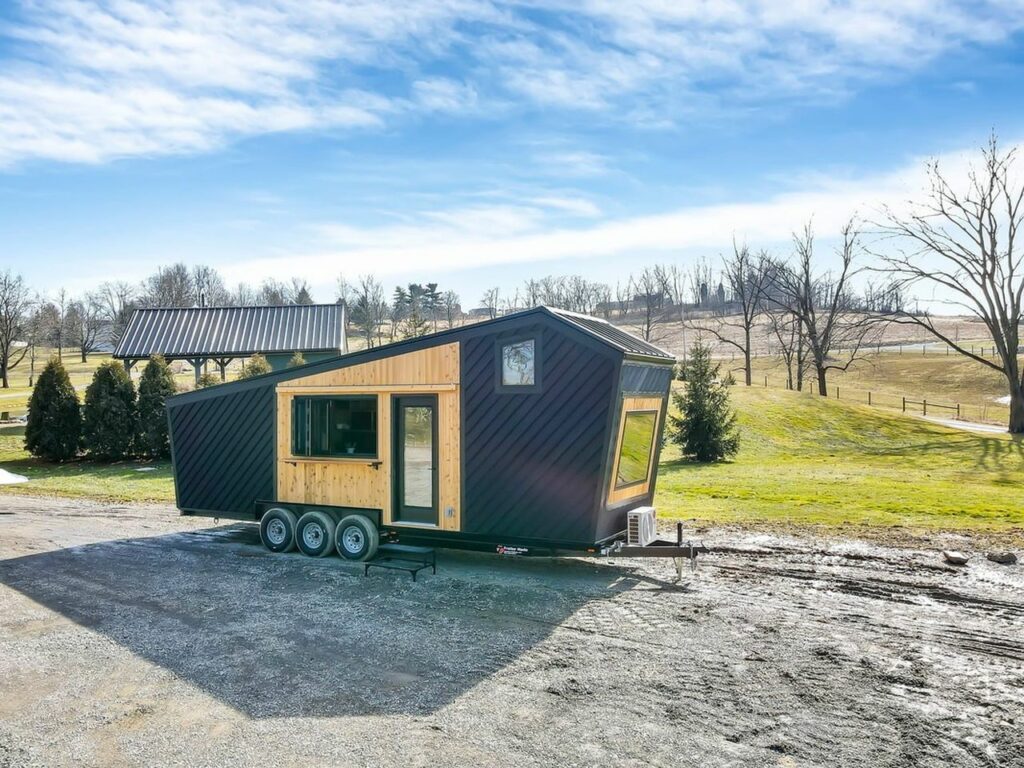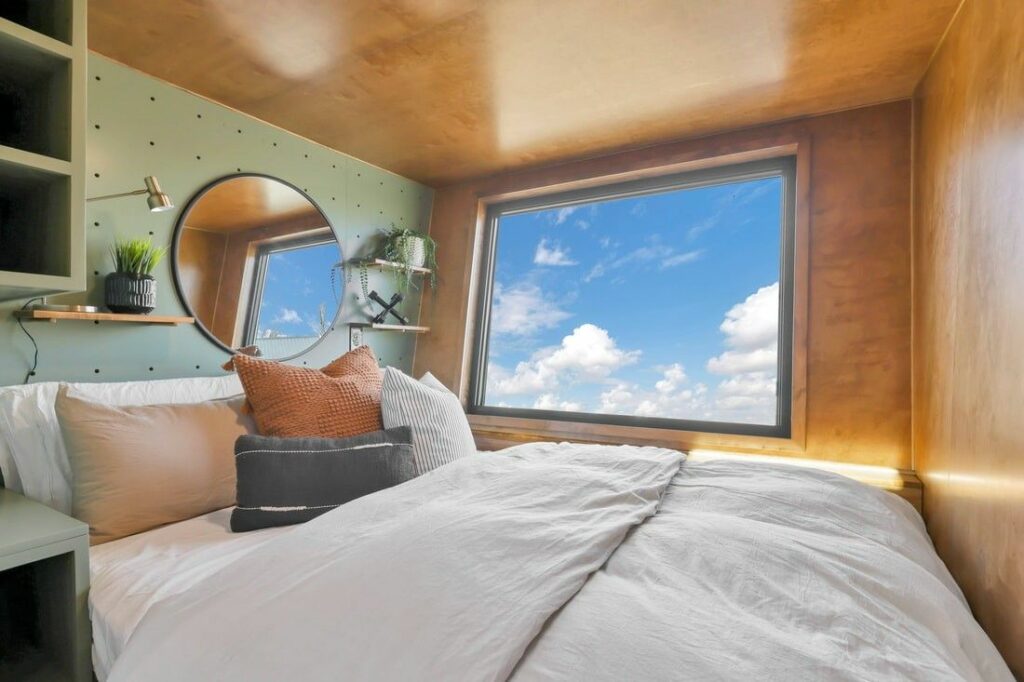 Featuring a master bedroom, an open-concept kitchen, a spa-like bathroom, and a large loft; Catalina tiny house is yet another beautiful home by Modern Tiny Living. Measuring 28-ft, the tiny house is a luxurious model that has all the comforts of a standard-sized home. Boasting a two-tone black exterior, Catalina is really beautiful from the outside and comprises a glass front door and a skylight to complement its aesthetics.
Minimalist Tiny House by Base Cabin x MGAO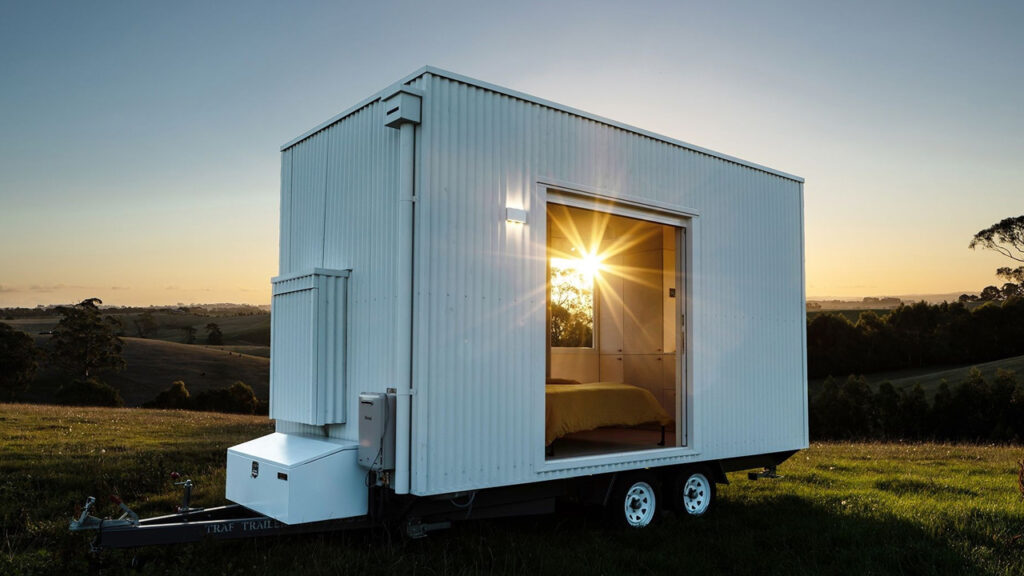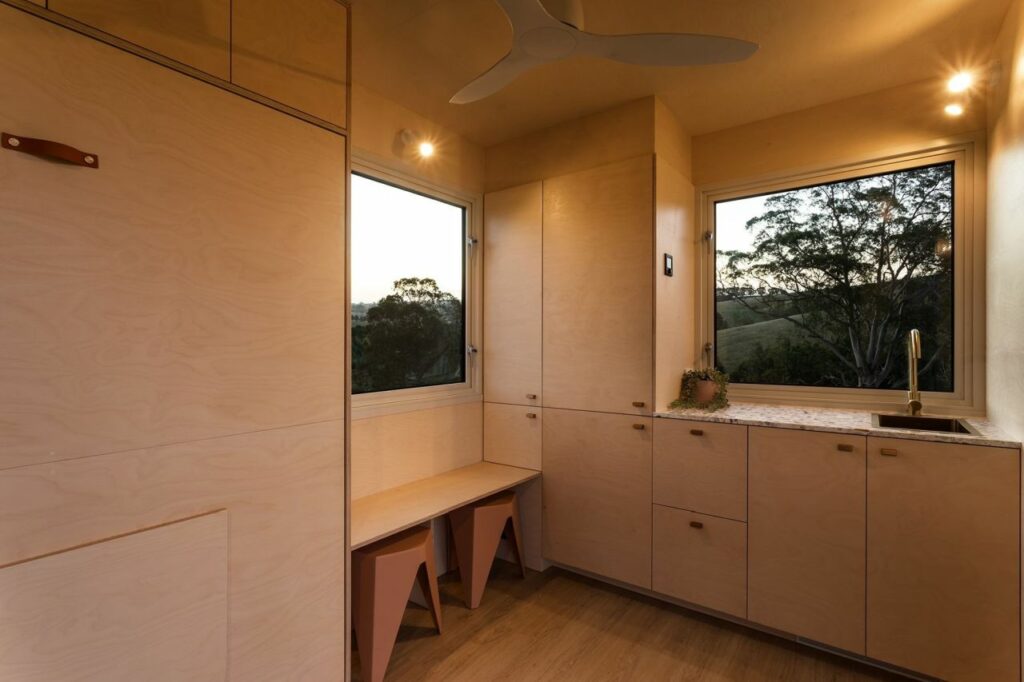 I bet this is the most soothing and calming house you'd see in 2022. Australian firm Base Cabin in collaboration with MGAO (Matt Goodman Architecture Office) is responsible for the project and both these companies have left no stone unturned in creating a minimalist house that fathoms inspiration from livestock sheds. Its versatility is the biggest talking point as the tiny house features a large glass sliding door that welcomes you straight into the living room. Inside, there are modular and convertible solutions like a pull-down bed and pull-up table which turn the living room into a bedroom when required.
Quatro Tiny House by Land Ark RV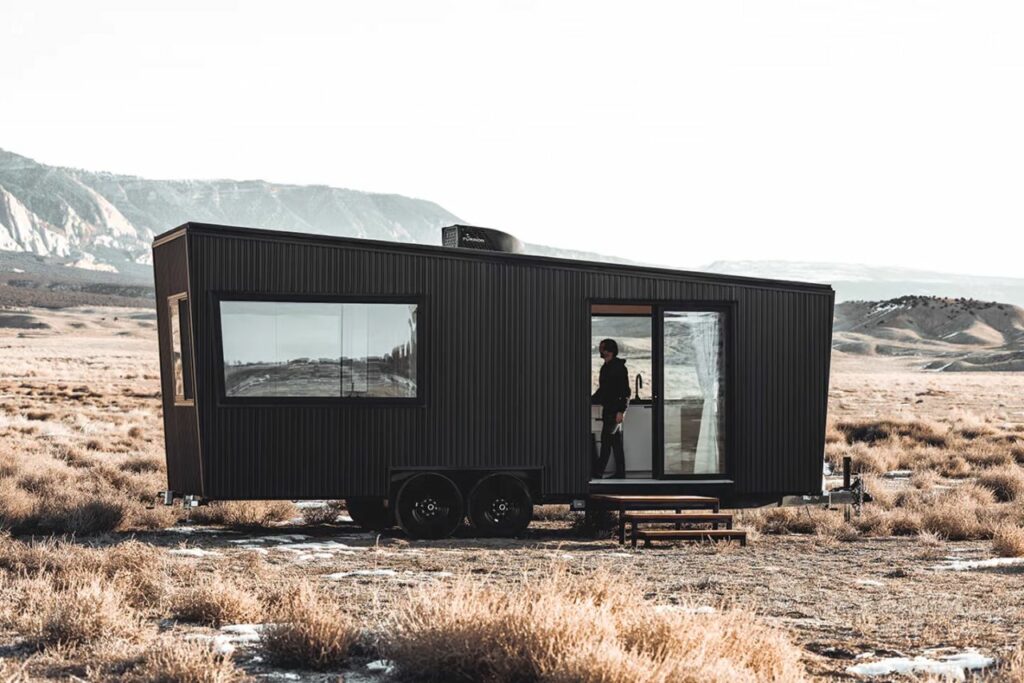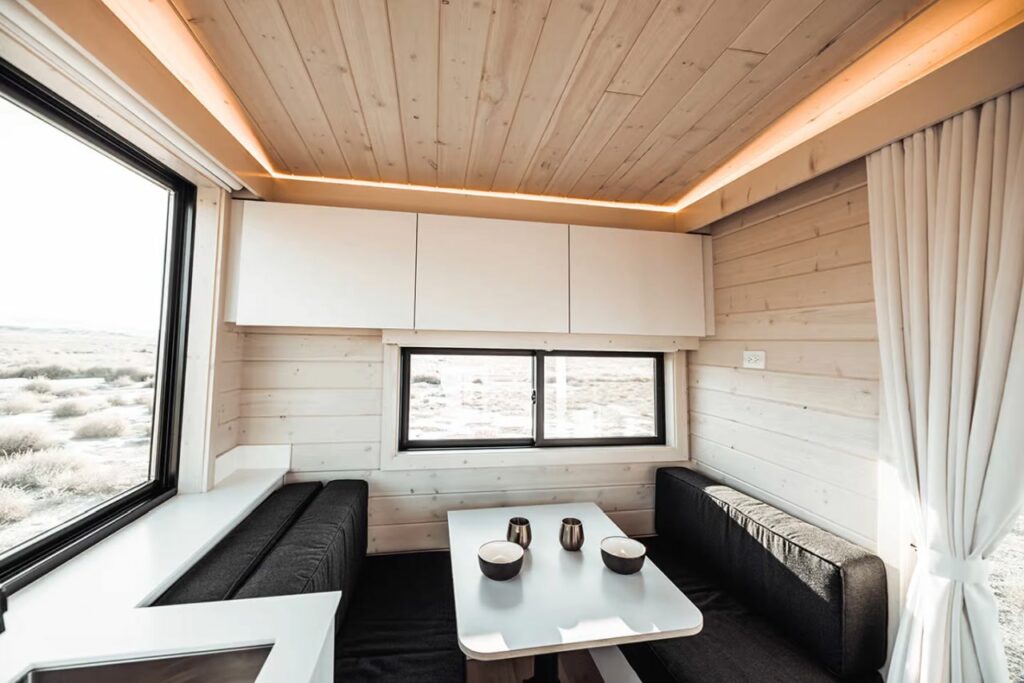 Flexibility and spacious interior are the biggest talking points of any tiny house on wheels and Quatro does not disappoint in this regard. Measuring 24-ft, the tiny house functions as a residence, guesthouse, and even an office, if required. Just like the tiny house by Base Cabin x MGAO, Quatro also features a queen-sized bed that can easily be folded up or down.
Cerulean Tiny House by Tiny Heiroom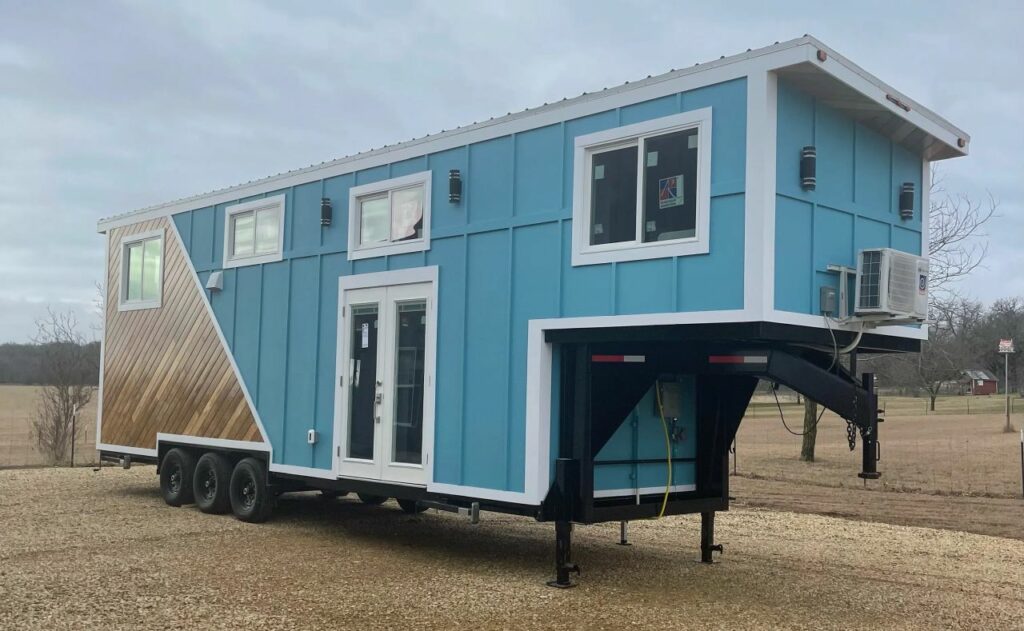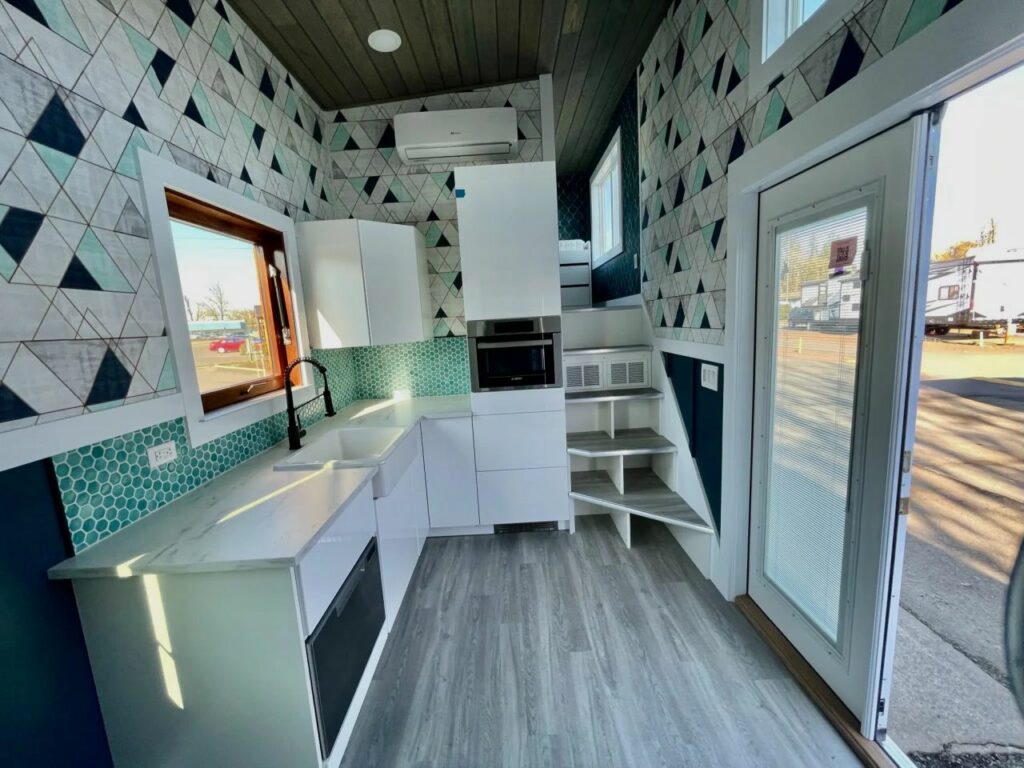 It is one of the longest tiny houses to have been introduced this year. Measuring 37-ft long, the Cerulean tiny house on wheels combines blue and natural wooden elements on the exterior to give it a quirky look. However, what impressed me the most is the same blue hue on the inside which is highlighted with wood style ceiling and floor. The tiny home has two sleeping areas that can accommodate four people and a kitchen with custom IKEA cabinets for tons of storage.
Domek Tiny House by Acorn Tiny Homes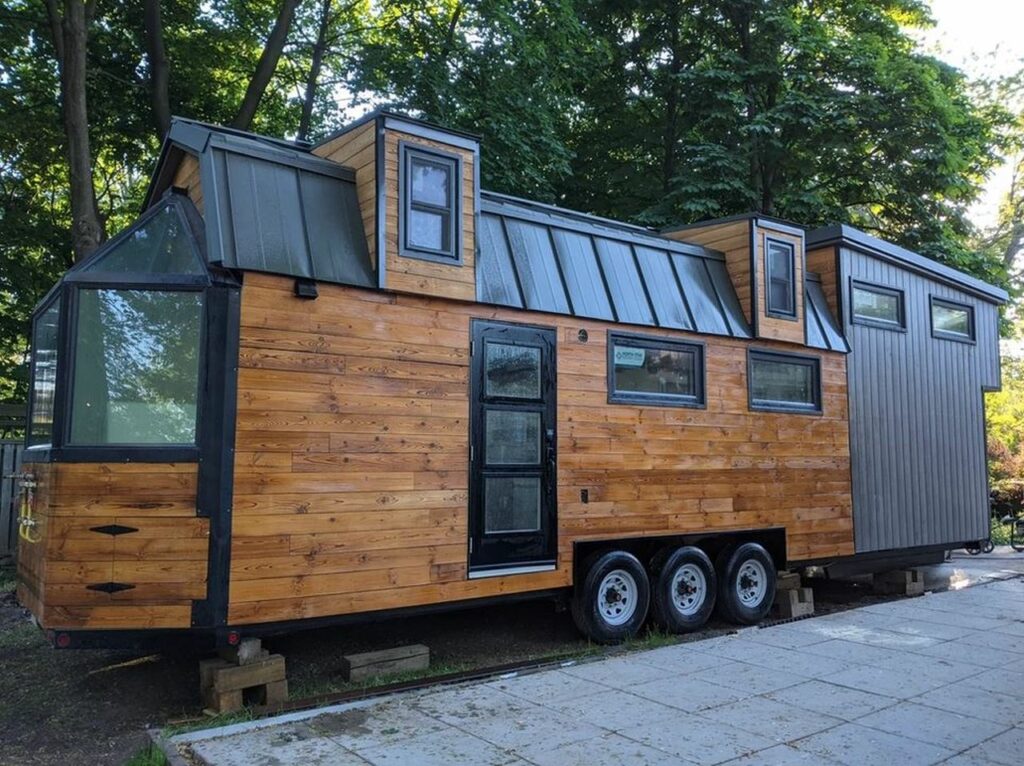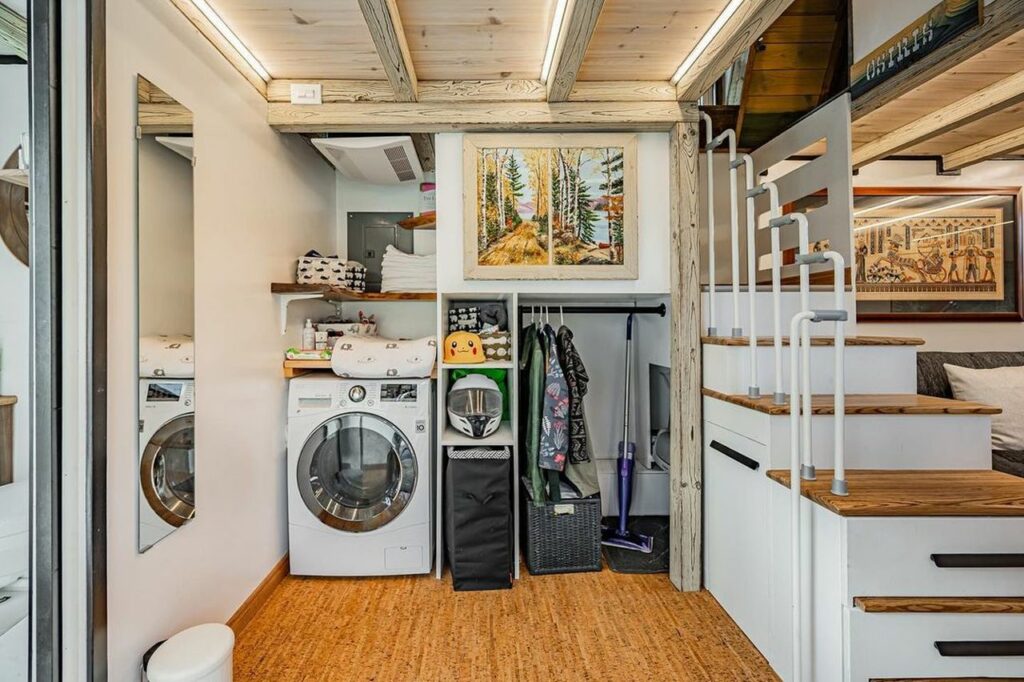 I am ending the list with my favorite tiny house of the year. Domek left me thoroughly impressed with its array of features. Poised on a 32-ft triple-axle trailer, the tiny house has three lofts, an atrium shower, and a grand-size kitchen. The maker of the house has specifically designed a 2-ft bump at the back for the atrium shower and a 2-ft bump on the front for an office loft. The tiny home has been made with so much delicacy that the stairs leading to the loft include two detachable bottom steps to create a bigger passageway and ensure that toddlers don't climb up unattended.
I am sure you loved our round-up of the best tiny houses on wheels in 2022. With these mini houses gaining immense popularity, my guess is that more and more people will drift toward these little, comfortable, and affordable homes in 2023.