When it comes to decorating your home for Christmas, you can't skip festive garlands. There are a variety of choices on the market but you can make one yourself out of paper if you like getting your hands dirty. Making paper Christmas garlands helps you minimize your expenditure on holiday decorations and gives you a fun way to bring out your creativity.
We have rounded up a list of DIY paper Christmas garlands that are just perfect to drape your home in festive cheer. You can drape them around the Christmas tree, place them over the fireplace mantel or simply hang one from a wall. Apart from this, homemade paper garlands can be reused for new year decoration and festivities following thereafter.   
So what are you waiting for? Scroll down and choose your favorite paper Christmas garland and set out to make it.
Accordion Fold Paper Garland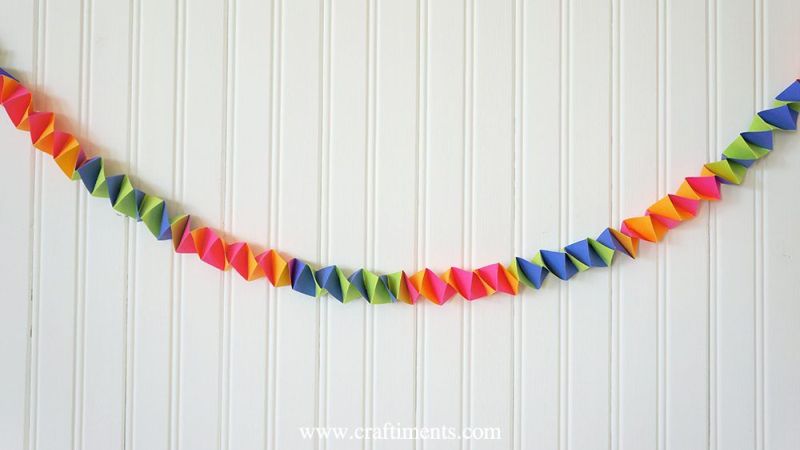 With a few folds, it's easy to make this garland from colorful paper strips. It is sophisticated enough to be hung on the front door. See the tutorial.
DIY Paper Geode Garland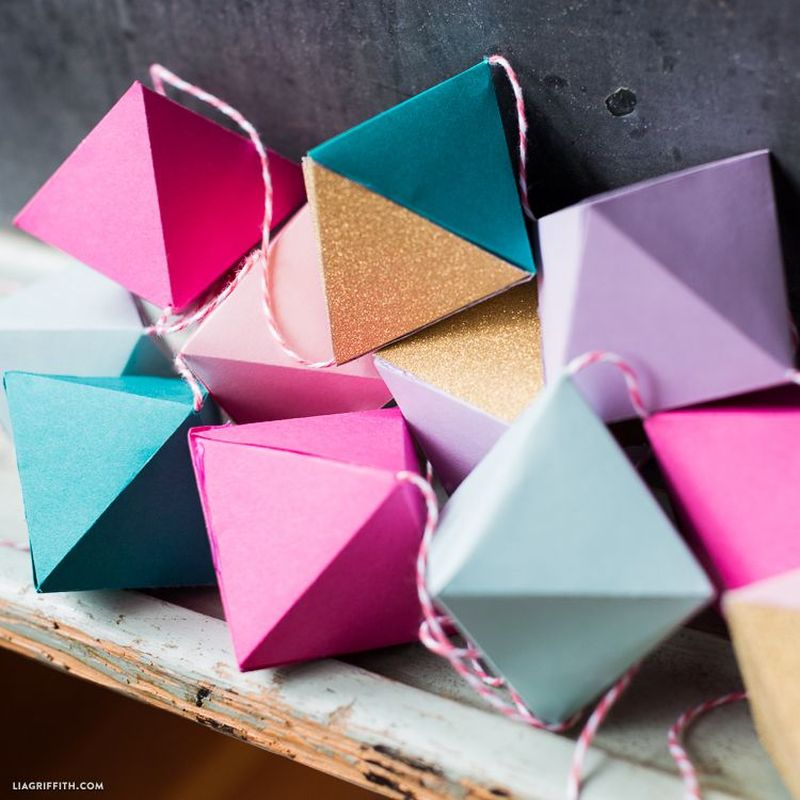 If you are a little bit in love with paper, try making this garland using some colored paper and a craft knife. Check out the tutorial.  
DIY Paper Leaf Garland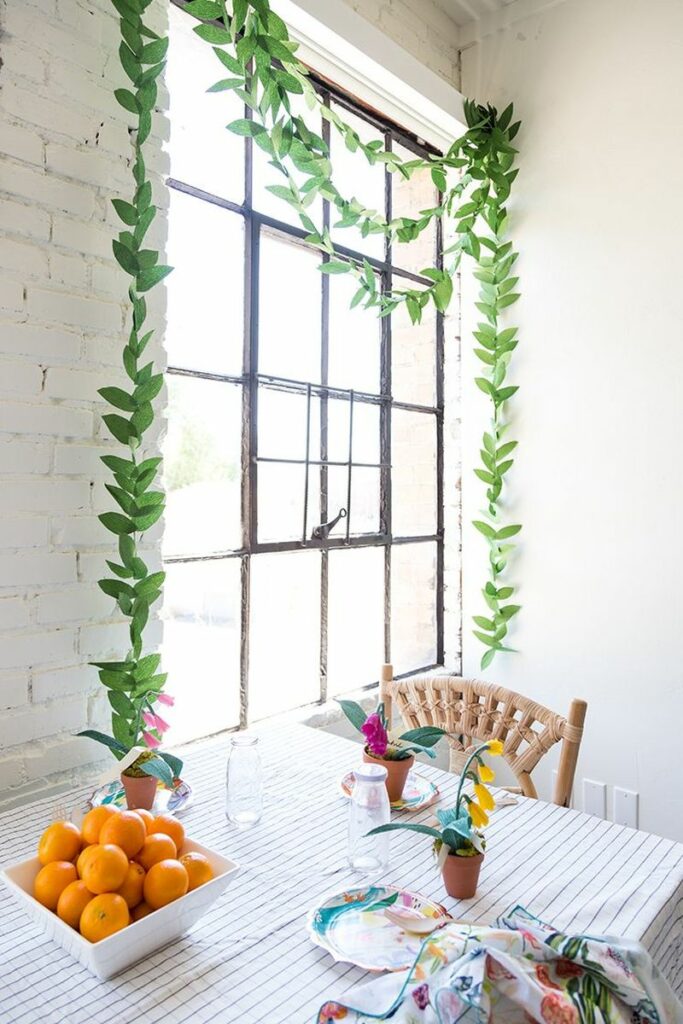 You can make leaves with green crepe paper and then sew them into a green garland. It can be used on multiple occasions. See the tutorial.
DIY Origami Star Garland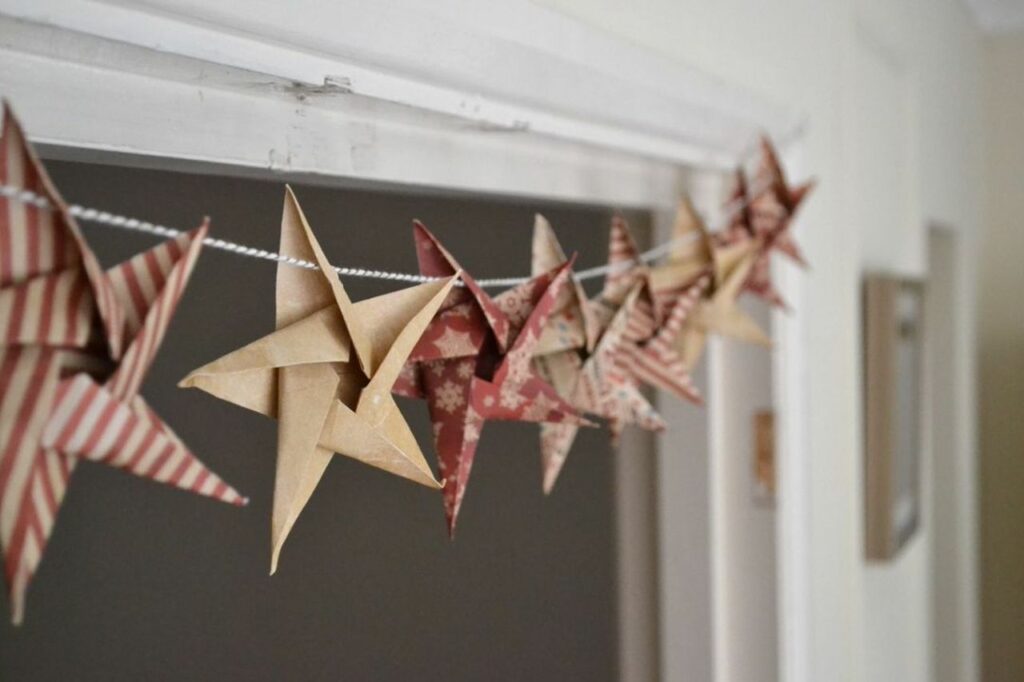 Also Read: DIY Christmas Wreath Ideas
If you are a fan of origami, you can also use the technique to turn paper into stars and later thread all of the stars onto a string. See the tutorial to know how to fold an origami star.
Paper Fan Garland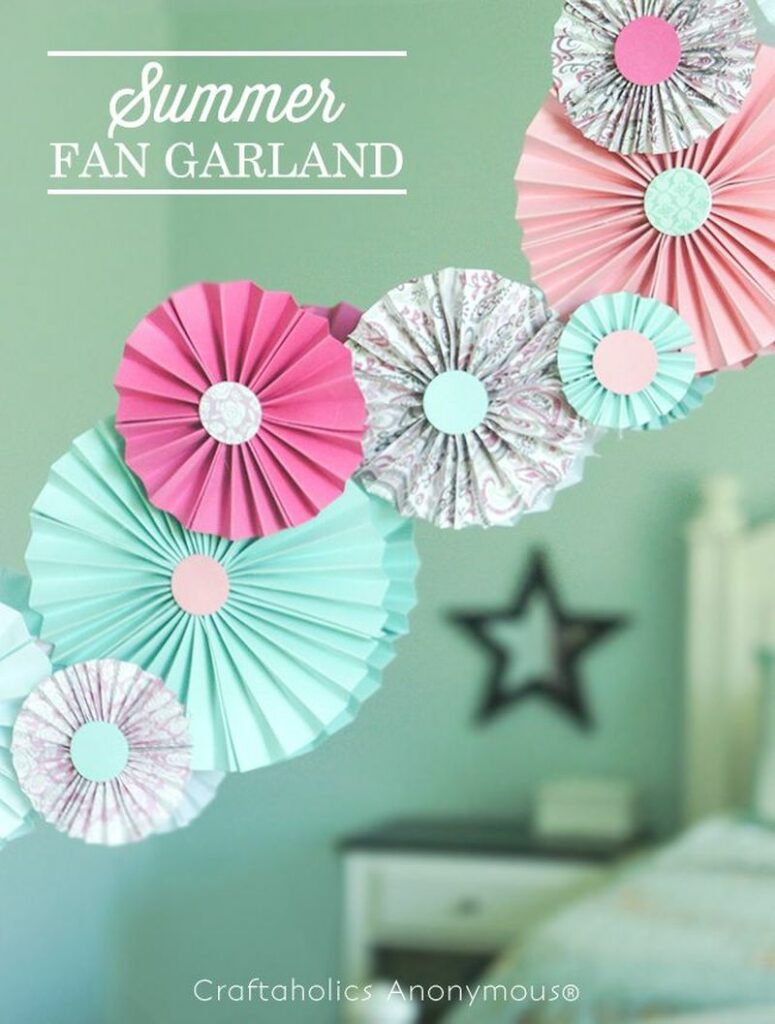 Add a little color to your bedroom with this paper fan garland. It's a budget-friendly craft you can complete in a few minutes. See the tutorial for more.
Paper Ball Garland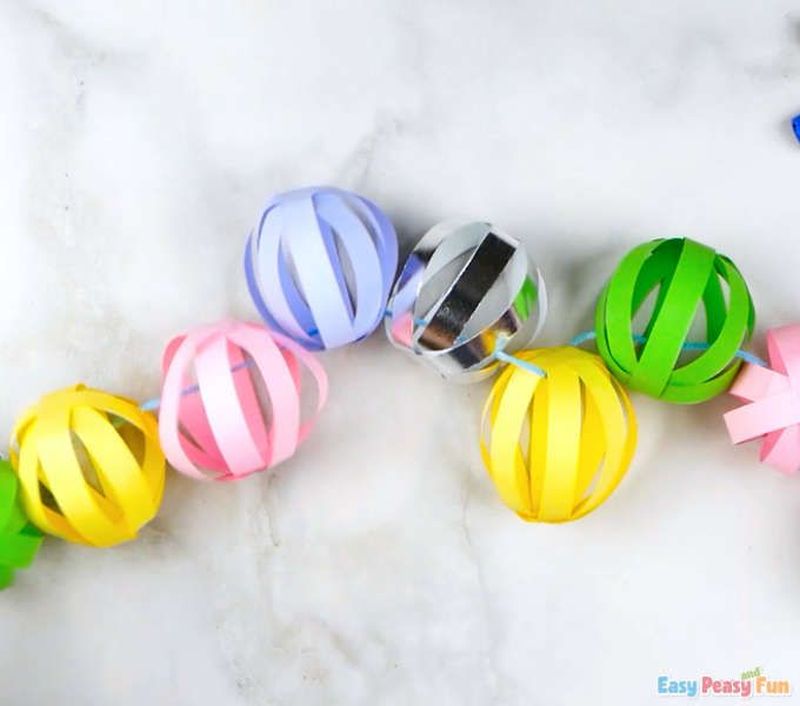 This paper ball garland is a cool Christmas decoration that will look absolutely adorable in any space. You need to cut paper into small strips and then glue them up as mini balls and finally string them up. Check the tutorial.
Paper Leaf Garland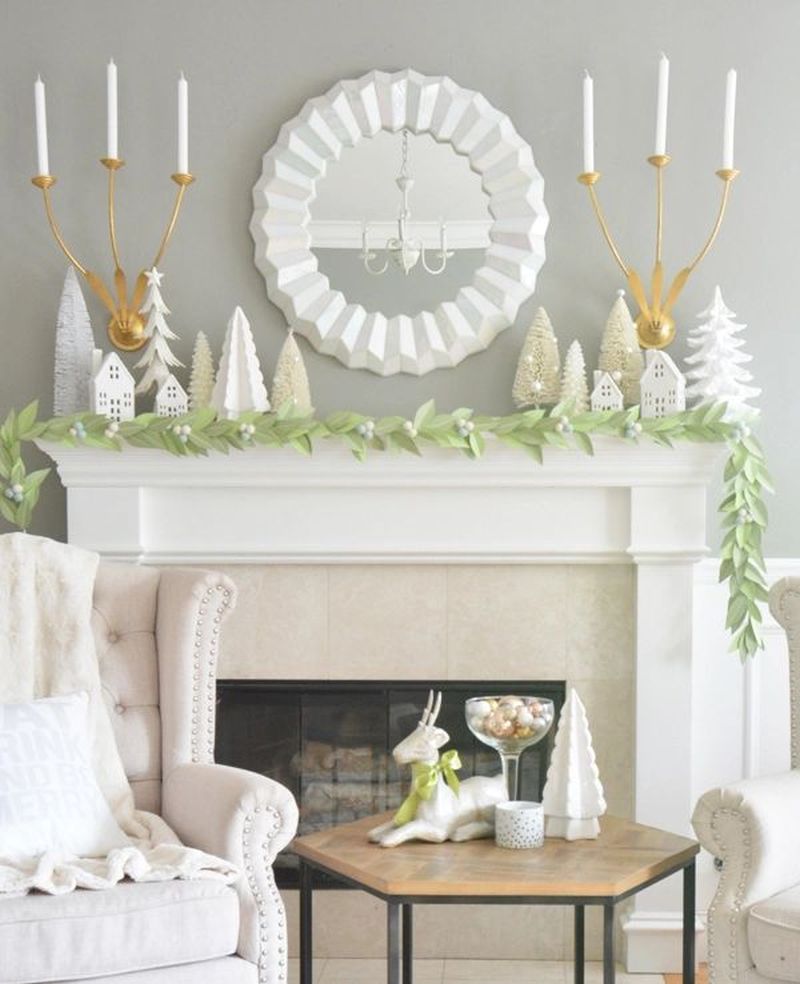 This stylish garland is made with two slightly different colors of scrapbook paper. Use felt pom poms as berries. See the tutorial.
DIY Paper Tree Garland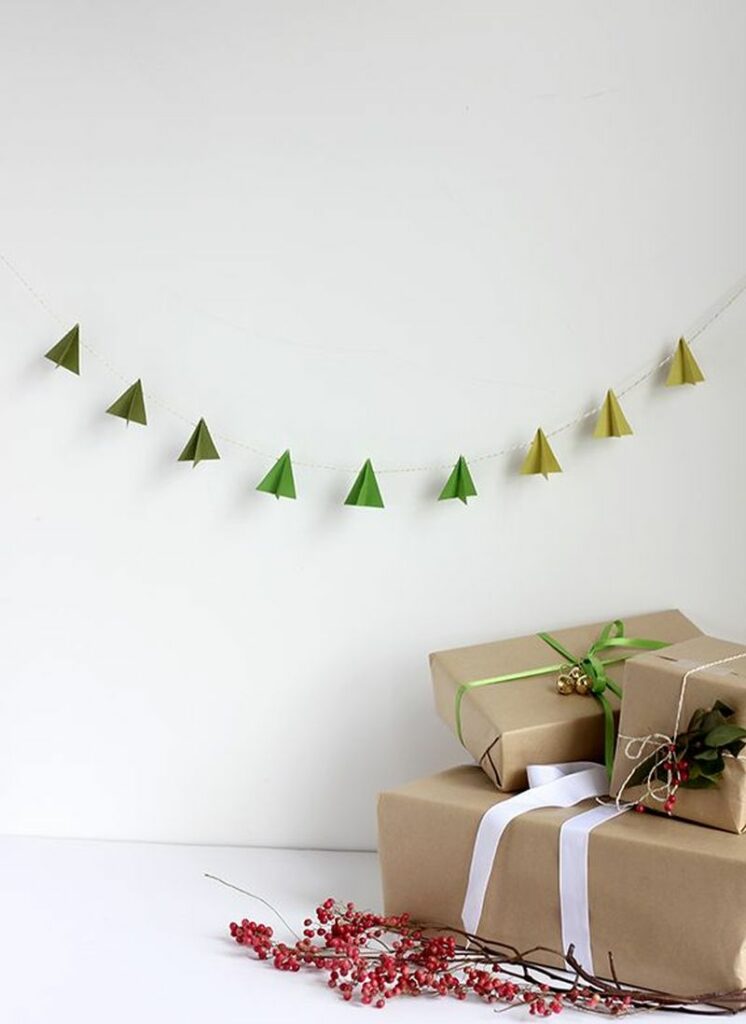 It's an easy-to-make garland that would be a fun project to work on with kids. You will need to make a triangle-shaped template from cardstock paper and then glue them as a mini tree that can be strung up as a garland. Check the step-by-step instructions.
Also Read: DIY Ornaments for Your Christmas Tree
Easy Paper Star Garland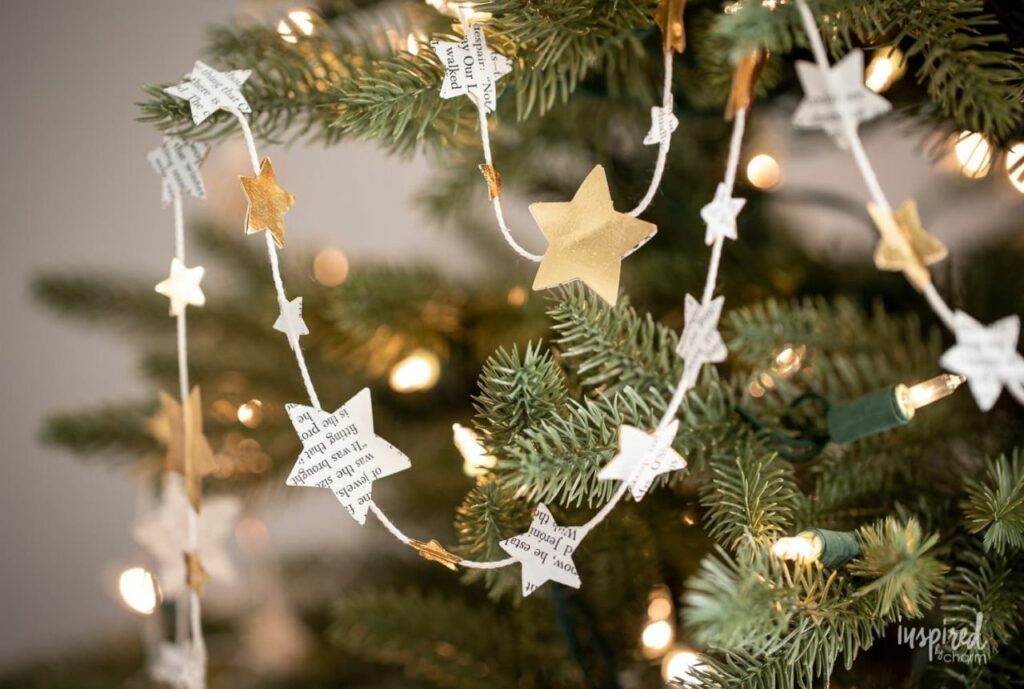 If you have less time and are short on creativity too, you can try this simple DIY paper star garland. The task is to cut stars from paper and then glue them up on a thread. See the tutorial for help.   
DIY Paper Christmas Light Garland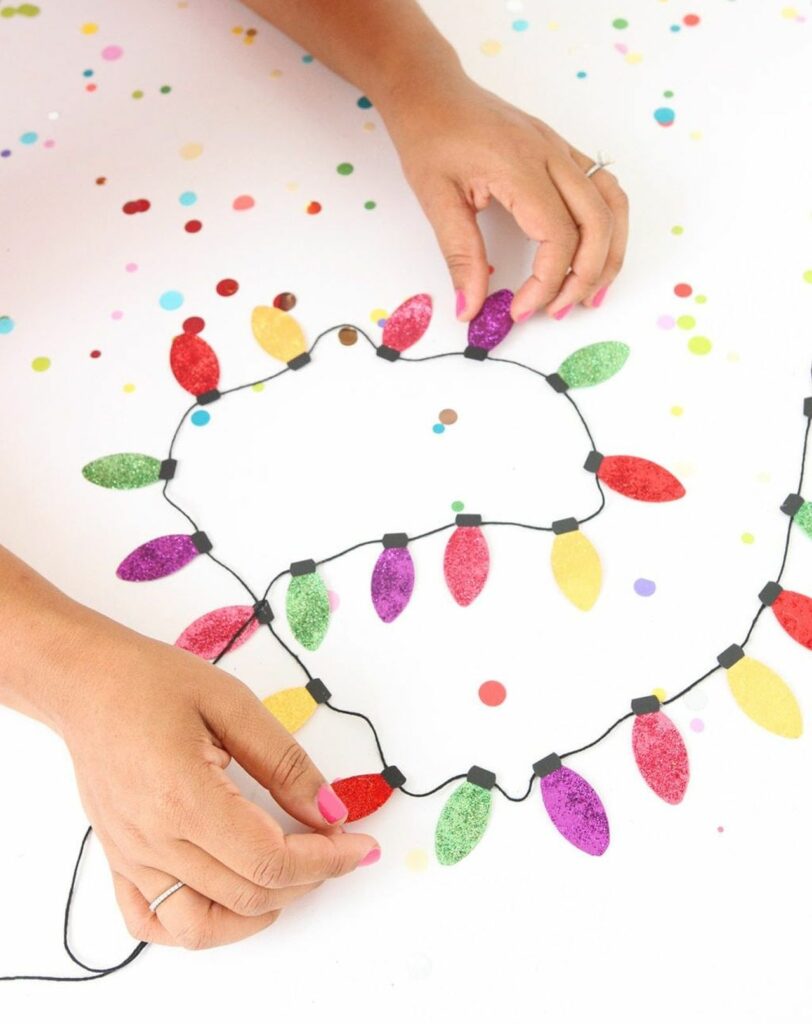 You will need to cut paper into leaf shapes using an extra-large circle punch. The next task is to decorate with glitter and black paper. See the tutorial for more instructions.   
DIY Snowflake Garland from Paper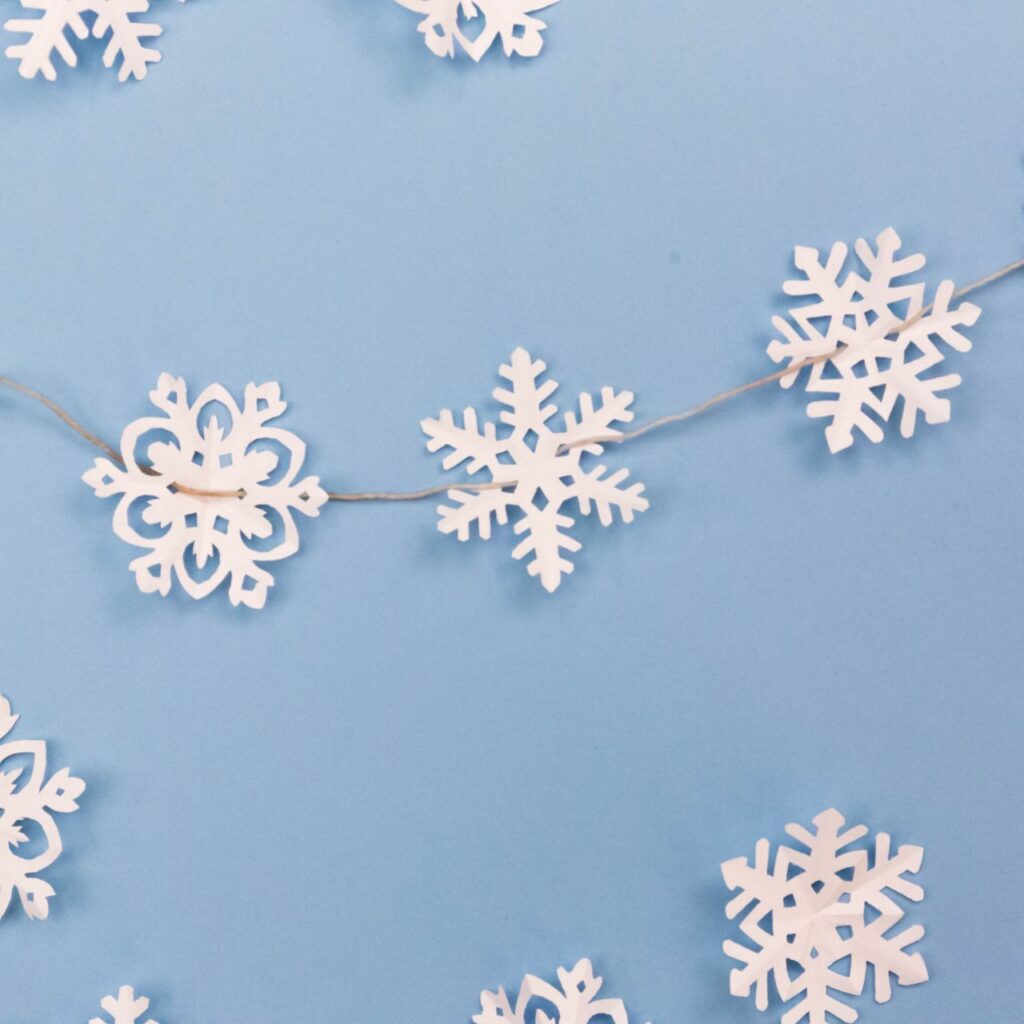 You will need to cut out snowflake patterns from paper and then link them together with a string. Find the printable template.
Paper Snowman Garland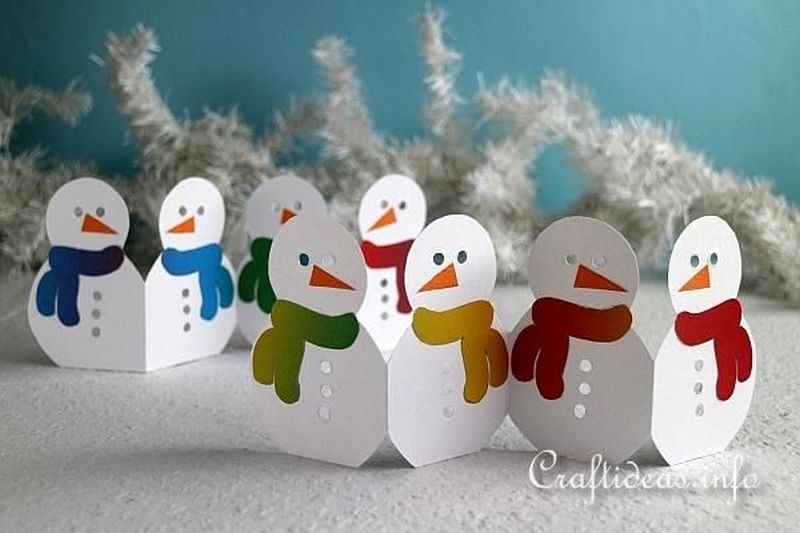 If you need some snowman decorations, you can try making them with paper. Cut a sheet of paper into a snowman and don't forget to fold it multiple times so you have multiple snowmen in one go. See the tutorial.