When pondering over methods to upgrade your home, outdoor space should be your prime consideration. It is the first thing one notices before entering the house. No offense, but sometimes a cover does define the book. The best way to improve your outdoor space is through landscaping, which can serve both a functional and aesthetical purpose.
Landscaping can be defined as an activity to modify the visible features of an area; for instance the addition of plants, augmentation of the land, and the inclusion of necessary structures such as pathways and water features.
Landscaping includes many different styles that suit various desires and design layouts: they can serve as purely visual or as an efficient space for al fresco cooking, entertaining, et al. By definition, landscaping a property means making improvements or maintaining any past improvements on the grounds.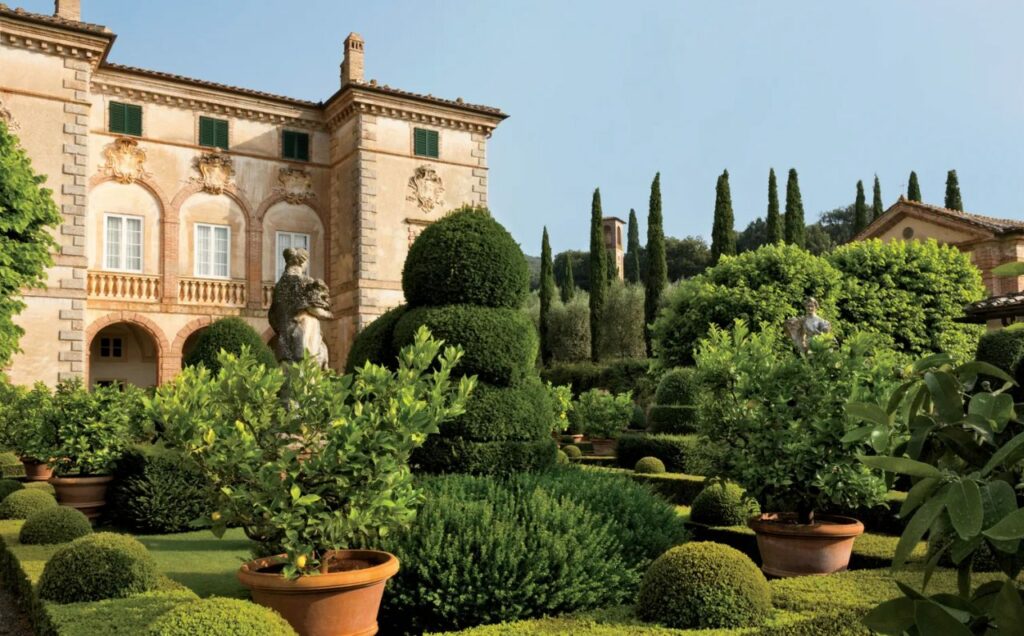 Moreover, not all practical features of landscaping are visible, such as underground drainage systems that are crucial to maintain the space but remain unseen. Since landscaping has a huge impact on the overall appearance of how your home looks and feels; it is best to understand its types, benefits, and capabilities before you invest in it. Here is your ultimate guide to landscaping, why it is important, and which landscaping types you should choose. So let's dive in.
Also Read: 7 Landscaping Blunders and Ways to Avoid Them
What is Landscaping?
Landscaping includes the arrangement of natural elements to provide both form and function to an outdoor area. It is the key to creating a space that truly revives and inspires you by improving everything from the grass type to the design of the flower beds.
Landscaping design closely pays attention to the types of greenery you plant outdoors, the kind of pathway design, and the material you employ. It also emphasizes other practical or decorative features you add to make it more comfortable and visually appealing.
To better understand the working of landscaping, you need to familiarize yourself with the two main elements of outdoor living spaces: hardscaping and softscaping. Hardscaping and softscaping are the two types of landscaping and while completely opposite of each other, both are necessary to make the landscape fully efficient. Read on to comprehend their significance and how they can make or break your outdoors.
What is Hardscaping?
Hardscaping is the part of landscaping that deals with the hard and inanimate things in your garden such as concrete, bricks, and stone. The hardscape design features can help you elevate your garden with an amazing makeover. Hardscaping refers to the addition of building blocks to increase the aesthetic appeal of the outdoors.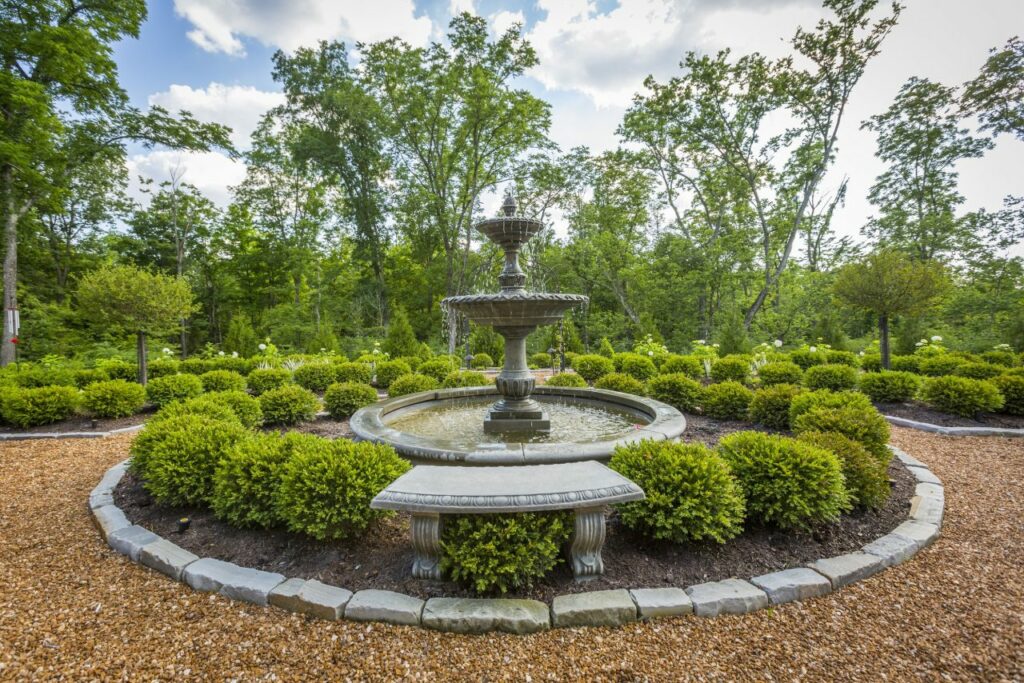 It includes retaining walls, patio covers, fire pits, outdoor cooking spaces, pathways, fences, and so on. While you can work on creating these hardscape surfaces, you should hire professional help to accomplish these tasks properly as they remain exposed to harsh weather all the time and are pretty permanent.
Also Read: Simple Landscaping Ideas to Bring Huge Gains to Property Value
But why hardscaping is important? What role does it play and what are its advantages and disadvantages? Read on to find out.
Pros of Hardscaping Design
Privacy to Your Home
Hardscaping design is a great way to add some privacy to your home and outdoor space. You can include walls or fences to keep any peeping Tom from invading your privacy. It is an amazing idea if you have a large outdoor space and helps make a relaxing or entertaining zone. Hardscaping helps obscure the view of your house and garden from the street.
Protects the Space and No Soil Erosion
Since your outdoor space is exposed to elements all year round, you need a well-installed hardscape. A well-created hardscape design will protect the outdoors from harsh weather and keep the soil intact. Hardscaped areas like pavements or stone surfaces keep your garden safe from soil erosion.
Added Value to Property
Landscaping, especially hardscaping, can enhance the aesthetic appeal of your property while also increasing the overall value. It is an important investment that can add more value to the house without much maintenance. You only need to use high-quality materials for a durable layout. Hardscaping features such as patios, walkways, and decks can last decades without much care.
Keep Water Away
Water damage can be a big issue in several regions and if your outdoor layout lacks certain features, it might be a bigger headache to keep water away. A well-executed hardscape design can fix this problem through the installation of retaining walls, terraces, steps, and other features. These will direct water away from the house and to certain areas in the yard.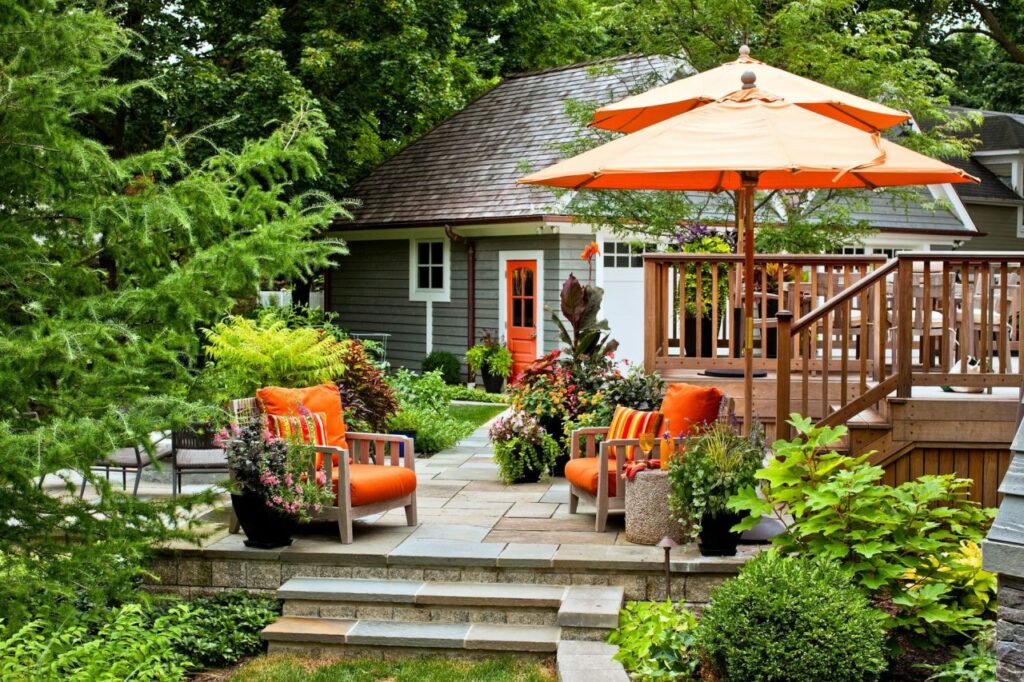 Expansion of Living Space
Hardscaping is not only meant for incorporating beauty and function into your outdoors but also for the expansion of living space. For instance, you can add a deck or patio that can offer you a cozy, relaxing nook where you can simply enjoy coffee, have al-fresco meals, or entertain guests.
Also Read: A Guide to Perfectly Framing Your Outdoor Space
Cons of Hardscaping Design
Can be Expensive
When you wish to add walls or other hardscaping features to your garden, it sure can be expensive. Since you do not want to use cheap materials that will get damaged within a year, you need to use good quality things that will loosen purse strings a little. It might be an impending disadvantage if you are on a tight budget.
It is Permanent
Probably one of the biggest disadvantages of hardscape design is that it is pretty permanent unless you want to spend more money to get it changed. Therefore, if you are someone who doesn't like to commit to décor layouts for the long run, you might need to consider a lot before choosing a hardscape design.
Improper Installation Will Look Unattractive
Since hardscaping is a pretty permanent feature, you should have a professional to do the job. In any case, if the design is not done properly, it will look very unattractive and become an eyesore. It is crucial to choose the right materials and features that are suitable to your home and tastes.
Requires Maintenance
Hardscaping needs quite the maintenance. Since these features will be exposed to natural elements all the year, you need to invest some time to take care of them as well. Your outdoor architecture such as pergolas, patios and so on needs regular maintenance and paint jobs to make sure weather and elements do not damage them.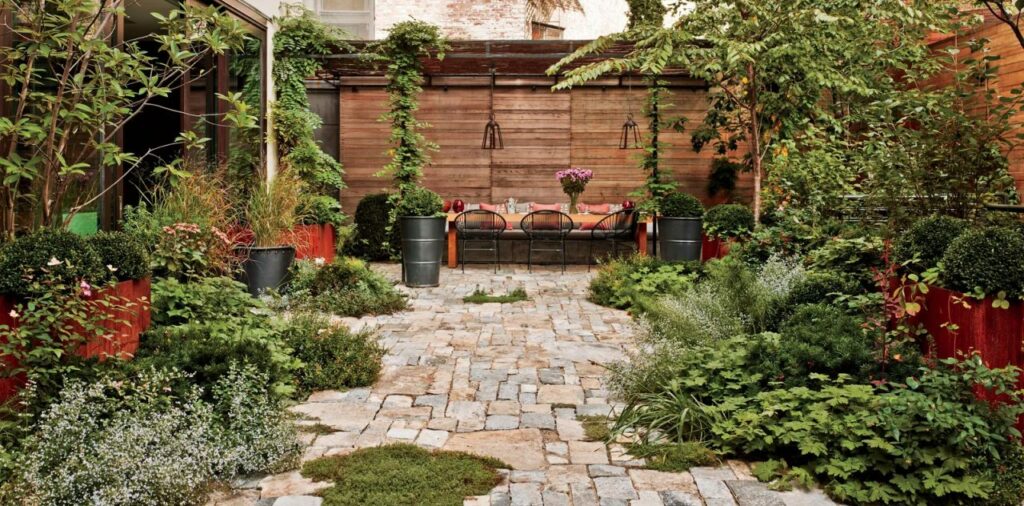 Can Have Severe Environmental Impact
Hardscaping, being permanent in installation, can cause some environmental damage. The construction of various hardscaping elements such as fountains, gazeboes, patios, and such can leave the flora of the outdoors in distress, not to mention potentially irreversible damage.
Hardscape design has many pros and cons that need to be considered before making a decision.
What is Softscaping?
Softscaping refers to the living elements of a landscape. It includes flowers, plants, trees, and flower beds, shrubs while incorporating duties like weed management, grading, planting, trimming, and digging. Softscaping is the component of landscape design that tackles the horticultural elements of landscaping.
Also Read: 6 Awesome Ways to Bring Your Garden to Life Using Trees
It is important to enhance the outside of your home. Softscaping also maintains the ecological equilibrium and integrity of the natural environment. Besides, it is a great way to add color, texture, and depth to your garden.
But what are the benefits of softscaping? Is it better for your landscape than hardscaping? How do you decide which to choose? Let's find out.
Pros of Softscaping
Environmental Friendly
Softscaping design is way more ecologically friendly than traditional landscaping methods and certainly hardscaping. The living elements of softscaping such as flora absorb carbon dioxide, release oxygen, and help improve air quality.
Improves Energy-Efficiency and Air Quality
Softscape can help improve energy efficiency by providing natural heating and cooling systems. By planting trees and shrubs, you can cleanse the air by filtering dust, pollen, and other air-borne harmful particles from the surroundings. These also provide shade and beauty to your outdoors and help lower energy costs.
Habitat for Wildlife
Softscape designs can provide valuable habitats for wildlife such as birds, bees, butterflies, and insects. You might not think much of these tiny organisms, but they are crucial for your garden's health. Your softscaping design will encourage bees and butterflies to pollinate flowers so they can help produce fruits and seeds.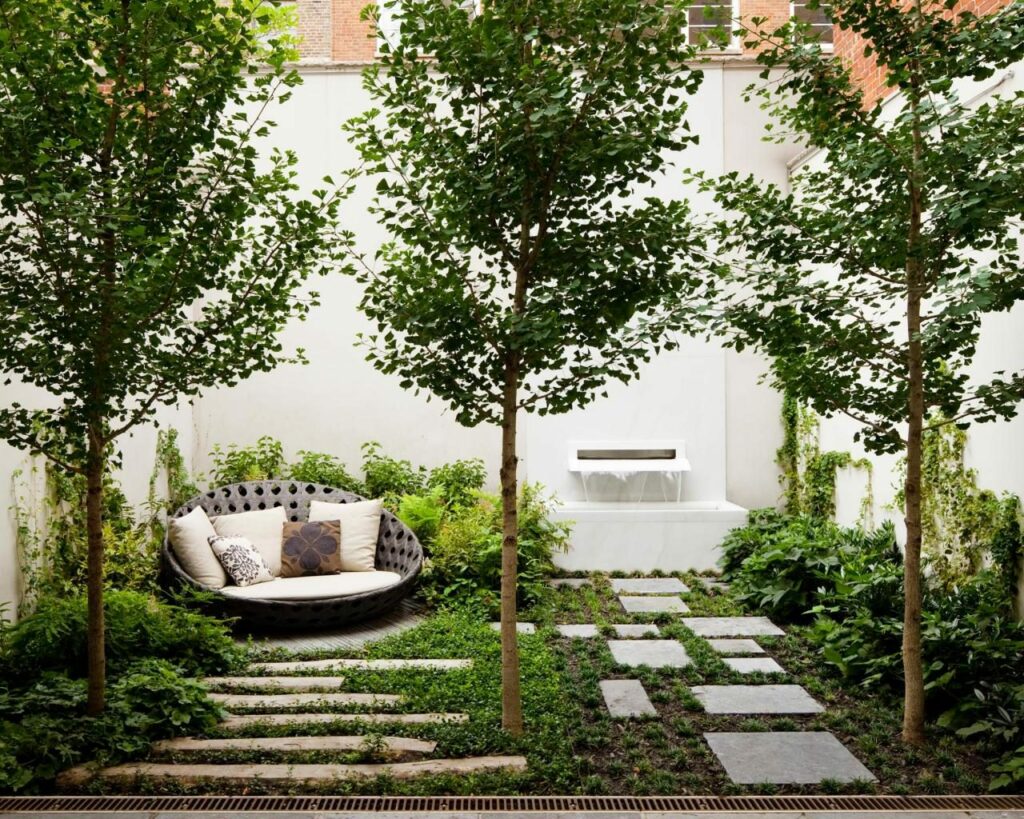 Increases Value of Property
Softscape, like hardscape, increases the value of your property. Unlike hardscaping, it can save you a lot of money as it does need much equipment or material to install. Once installed, softscapes need less maintenance. It means that fewer costs for you in the long run. Besides, it is a great way to add value to your property.
Protection From Weather and Wind
Other than offering great views and habitat for small organisms, softscaping helps protect your home and outdoors from damaging wind and weather. If you live in a windy area, softscaping can prevent damage from high winds, hail, storm, extreme heat, and cold.
Also Read: How to Optimize Your Outdoor Space
Cons of Softscaping
Specialized Equipment and Materials
While it is true that softscaping can be cheaper than hardscaping, it still can impact your budget as softscape landscaping requires more specialized equipment and materials to acquire a well-designed layout.
Time-Consuming to Maintain
When you have living elements in your garden, you have to take care of them. Maintaining softscape elements can be quite time-consuming as you need to take care of these time-perishable plants, flower beds, and shrubbery. It can be a tedious task if you have a large area to keep.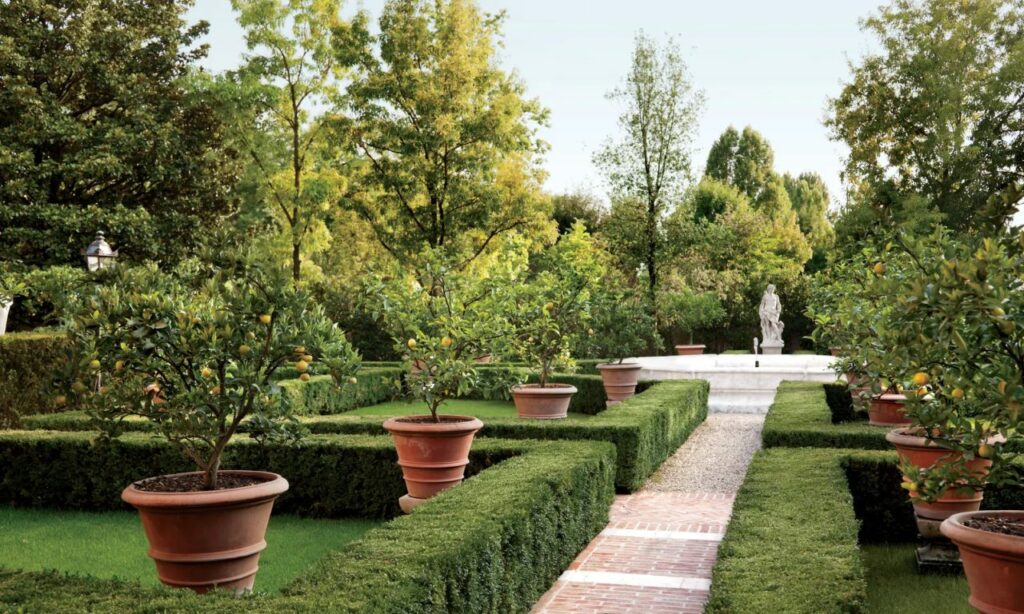 Vulnerable to Elements
Softscaping elements such as plants, flower beds, and shrubs are quite susceptible to damage by natural elements such as rain, hail, strong winds, snow, and so on. Weather and other environmental factors can damage them and they may need to be replaced more often.
Landscaping Types: Softscaping vs Hardscaping
Both softscaping and hardscaping have their perspective pros and cons and can offer your landscape a unique layout that suits your specific requirements. While weighing the advantages and disadvantages of these landscaping types can help you figure out which one to choose for your yard, here are a couple of tips to further aid you.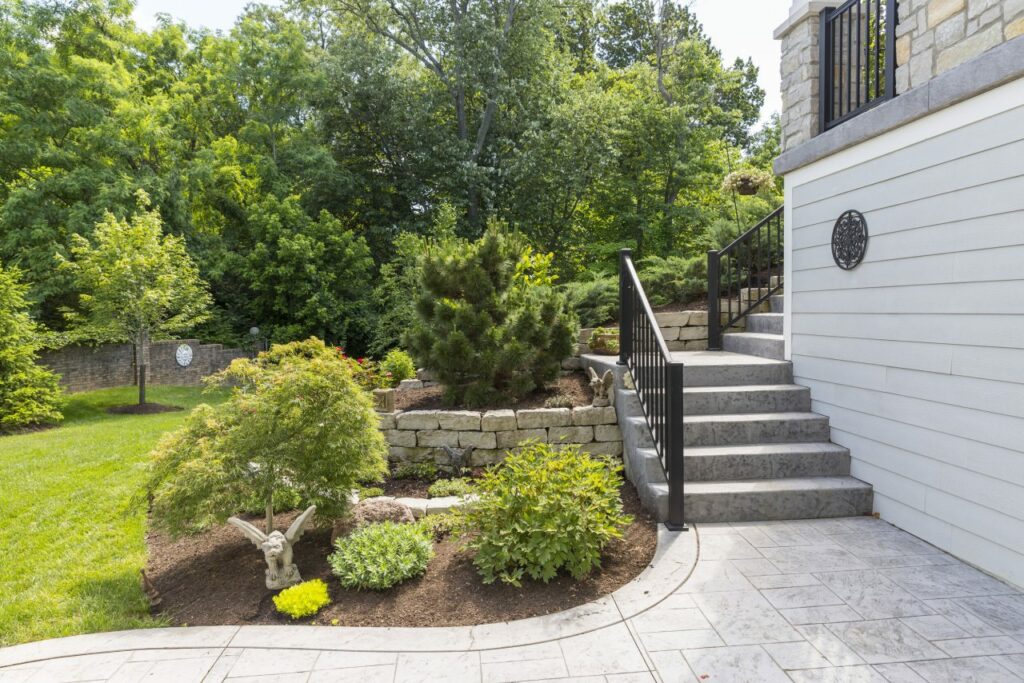 For Small Spaces: Small spaces offer a slim chance to include both hardscape and softscape design but you can still fit in several elements without overwhelming the space. You can use vertical space for growing shrubs and trees. Raising hardscaping elements such as platforms and pedestals will add depth and allow you to create a playful design. You can throw in small softscape elements between pavement and retaining walls to balance the layout.
Also Read: Landscaping Design Ideas Promoting Effortless Upkeep and Simplicity
Hardscape for Drought-Tolerant Areas: If you live in a drought-stricken area, you should employ hardscape elements to create a manageable layout. Given the restricted water use, softscape will be perishable in such areas whereas hardscape design will not be affected at all. Decomposed granite, pea gravel, pavers, and even concrete can create a nice-looking landscape. You can create beds of drought-tolerant plants that require less water.
Final Word
Whichever landscaping type – hardscaping or softscaping – you decide to go with, you must do diligent research to determine your preferences and budget. Both have their pros and cons and can make or break your yard if you do not do it properly.
We also recommend that you consult a professional to acquire a well-designed landscape that you can enjoy for years. Happy landscaping, folks!