With CES 2020 on the way, you must be wondering what's in store for your kitchen this year. To give you a glimpse into the future, LG Electronics will be presenting two new versions of its much-hyped InstaView Refrigerator at the event. The new fridges are the LG InstaView with Craft Ice and the second-generation LG InstaView ThinQ with an AI-powered camera.
Dan Song, president of the LG Electronics Home Appliance & Air Solution Company said,
With technology quickly transforming boring white boxes into exciting machines that can create craft ice, plan dinner and create shopping lists, our advanced refrigerators with ThinQ are designed for customers who appreciate any help they can get in the kitchen.
LG's InstaView fridges are best known for a display that allows users to keep a check on the inside of the fridge without opening the door. As of the new fridges, they have more thoughtful features for entertainment and to enhance the overall user experience. Read on to know how.
LG InstaView Fridge with Craft Ice
Winner of CES 2020 Innovation Award, the new InstaView fridge features a built-in ice maker which can make slow melting spherical ice cubes of two-inch diameter. The new LG fridge debuted in the US last year and will be made available in additional markets in 2020.
AI-Powered InstaView ThinQ Fridge
LG will also be exhibiting the second-generation InstaView ThinQ fridge at CES. With the all-new AI-powered cameras, it can recognize different food items and can notify a user what items are running low in the fridge. The refrigerator will also be able to offer helpful meal suggestions based on available ingredients.
The transparent front panel of the 2020 LG InstaView fridge can double as a display to browse internet and watch cooking videos, indeed an excellent feature for cooking enthusiasts.
Also Read: Samsung Expected to Release 8K QLED Zero-Bezel TV at CES 2020
The basic idea behind these refrigerators is to make a kitchen appliance that is convenient and enjoyable. One of them can make slow-melting ice cubes and the other has a display for entrainment. Both the new fridges will come with LG's smart customer service that can help maximize the appliance performance or alert users in case of maintenance or other issues.
You can check out the LG's latest InstaView refrigerators alongside LG and Meridian Audio's Premium Soundbar and the jumbo-sized smart indoor gardening system at booth #11100 in Central Hall of the Las Vegas Convention Center.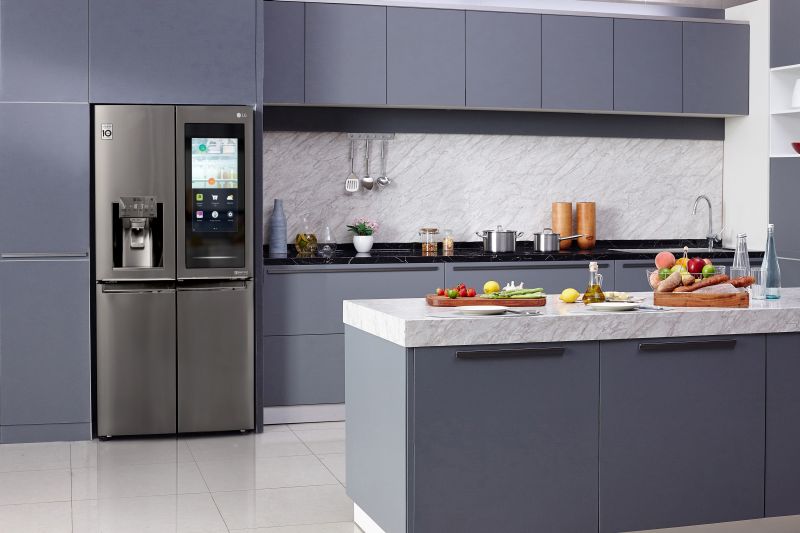 Via: LG