With more cars on the road, need of tires is automatically increasing. However, retired tires often end up in trash adding up more to the waste. Instead of throwing away these unused tires, you can use your imagination and creativity to make decorative yet practical furniture designs for home or office usage.
Innovations in recycled tires have increased in recent years for functional uses and to improve environmental sustainability. Here are some of the most ingenious ways to transform used tires into useful furniture pieces.
Creative ottoman and coffee table
Cover up old tires with cushions and colorful fabric to make elegant ottoman for your living room. Likewise, you can add wooden plank as tabletop and layer up it with fabric or rope to form artistic coffee table. Together all these creative furniture pieces will offer decorative yet comfortable seating for your home.
Colorful and decorative tables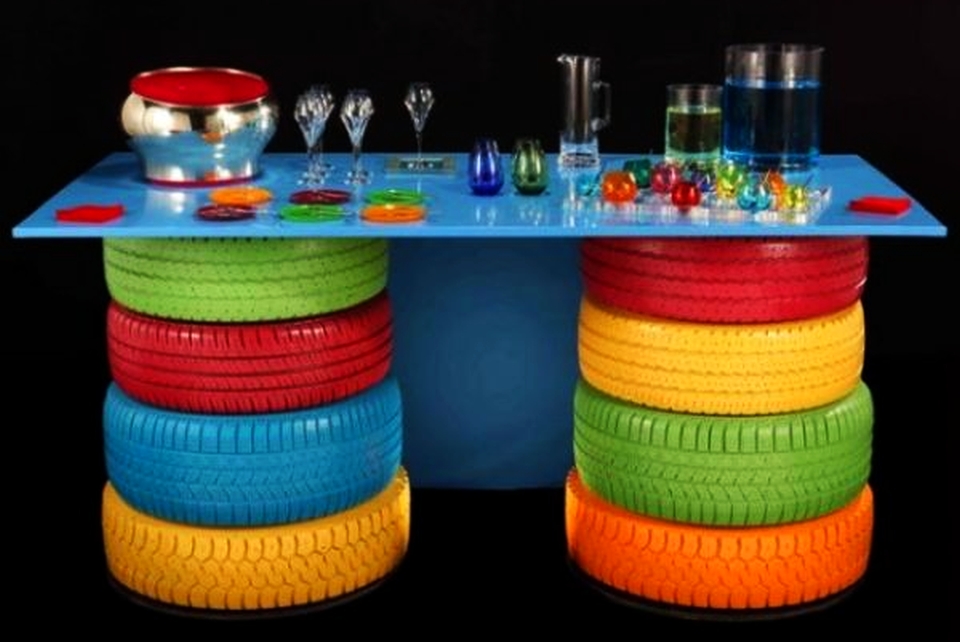 You can paint various tires into different colors and stack them over one another to form two piles. Now, place painted wooden plank on top of it to form a functional tabletop. This way you'll be able to create practical and attractive table for your living room.
Comfortable sofas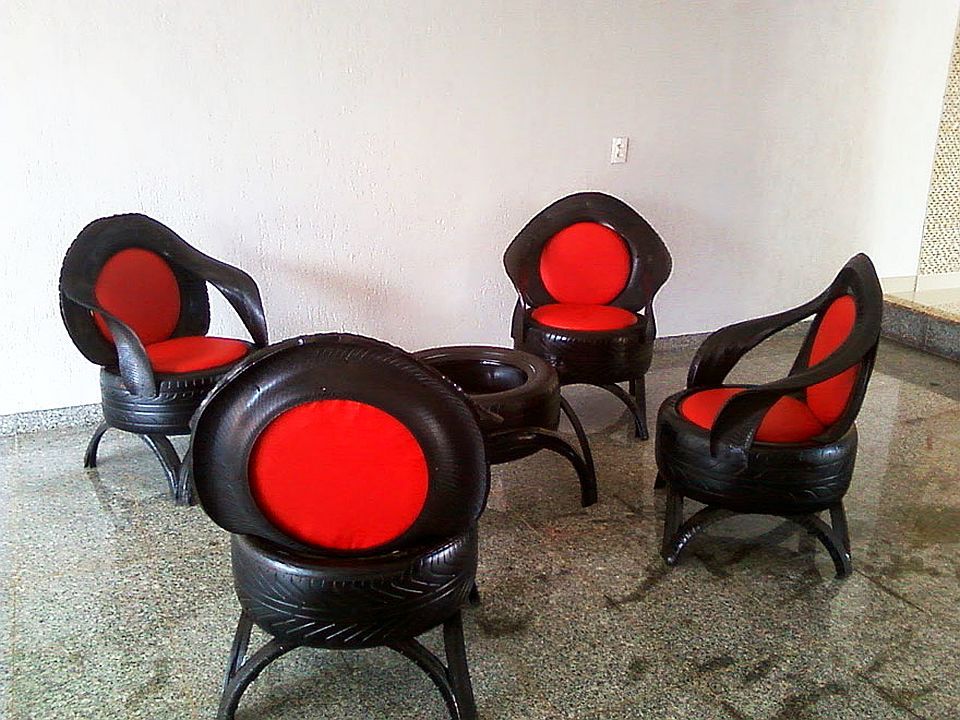 Another ingenious way to transform tires is to turn them into comfortable sofas. Using two or more retired tires, you can make seating, armrest and backrest of the sofas. For additional comfort, add cushions into the empty space and you're done with stylish furniture for decorating your home.
Tavomatico table line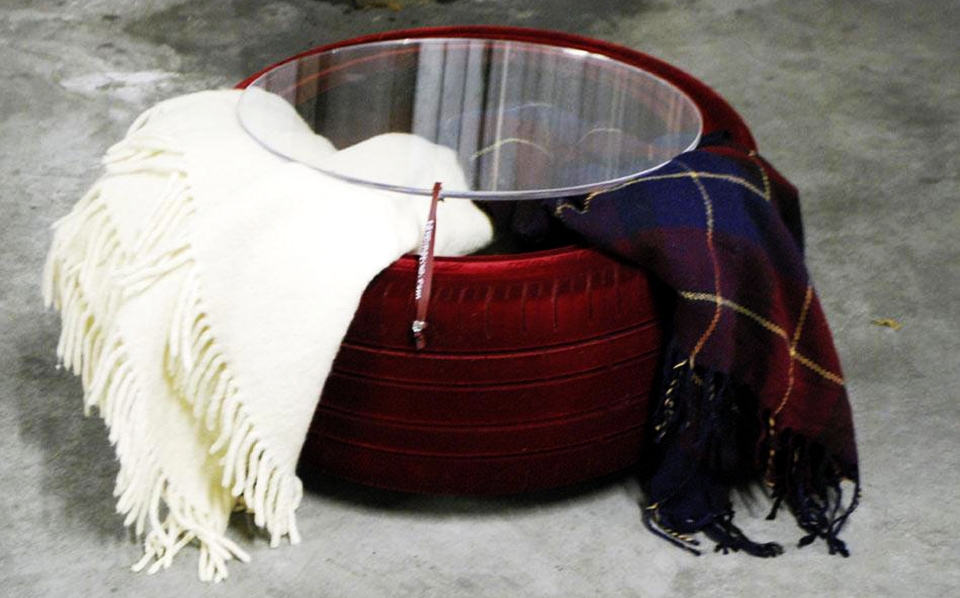 The Tavomatico table line is made from old tires that are turned into useful tables with built-in storage space. The tabletop is nothing but a removable plexi-glass, which is cut finely into circular shape. You can paint the tire into various colors to add flamboyant touch into your living space.
Innovative rocking chair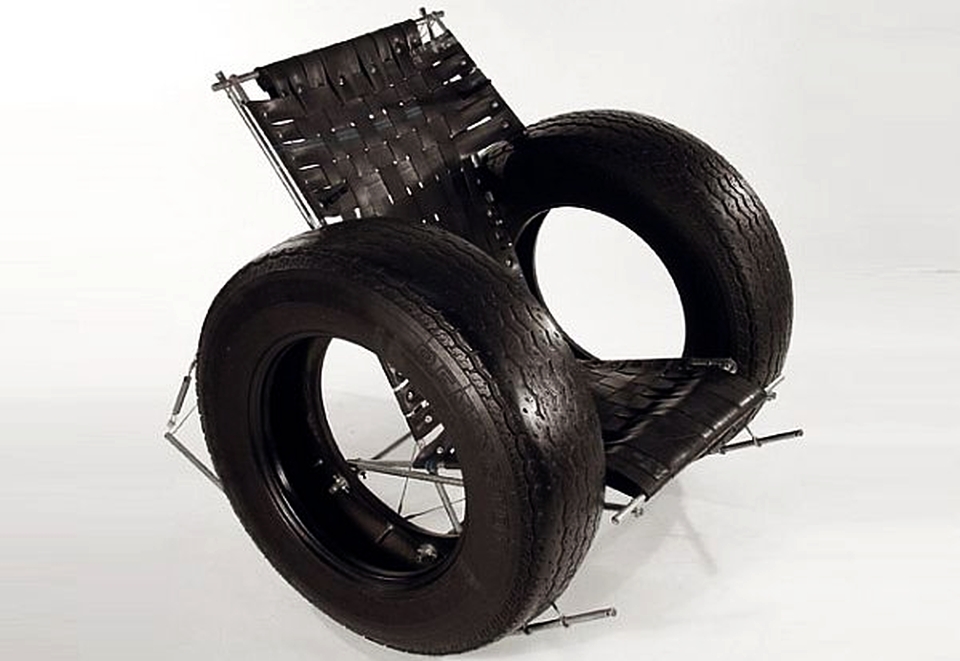 This outstanding rocking chair is created by T.O.M.T. Studios. It is made from old tires, steel rod, cables and innertub rubber. All these materials are combined together to form an ingenious piece of furniture that would add extravagant style into your living space.
Practical furniture pieces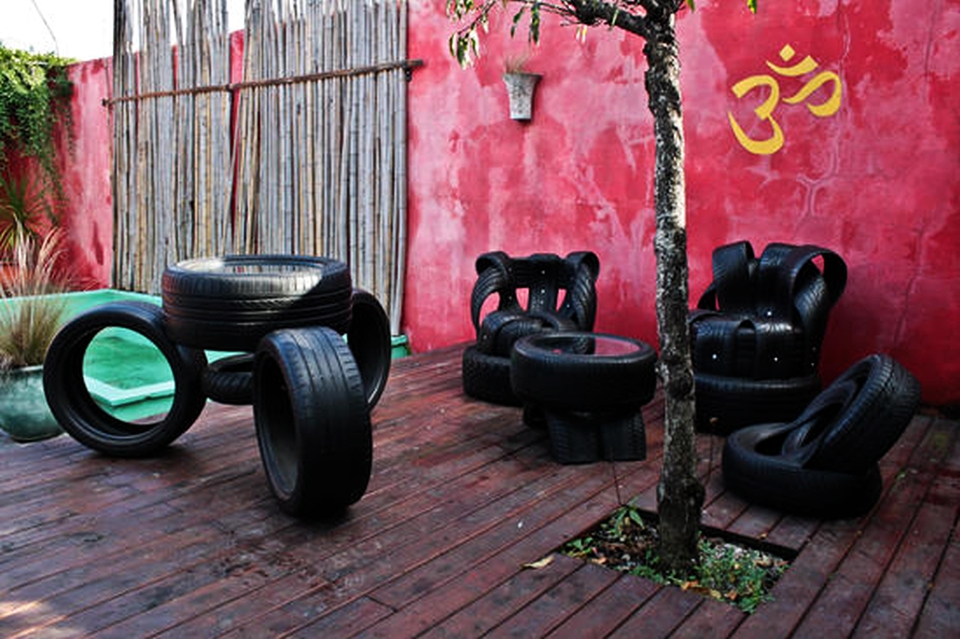 Eccotrack, a recycler's group from Uruguay, has created various furniture pieces including coffee tables, chairs and bar tables with the help of reclaimed tires. These artistic furniture designs are not only beautiful but fully-functional as well.
Low chair on wheels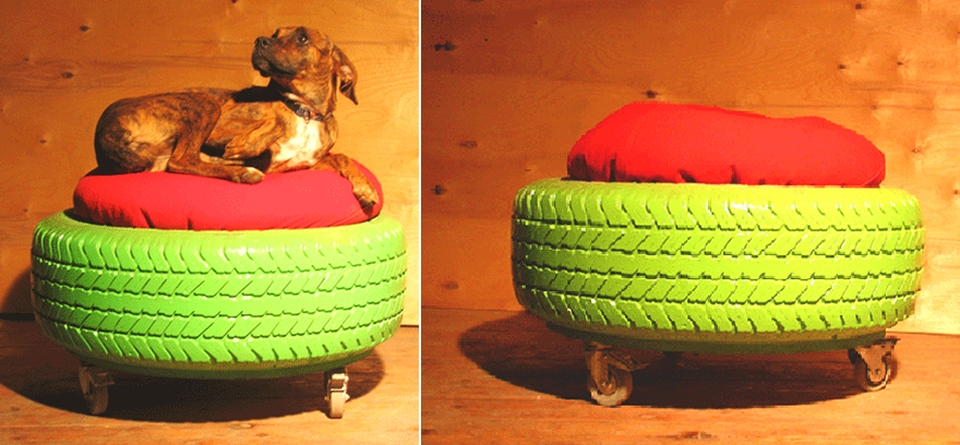 Israel-based designer Eyal Edelman has created a practical low chair on wheels, to provide mobility to the users. Due to these tiny wheels, the chair can be easily relocated to any indoor or outdoor space of your home.
Tired lounge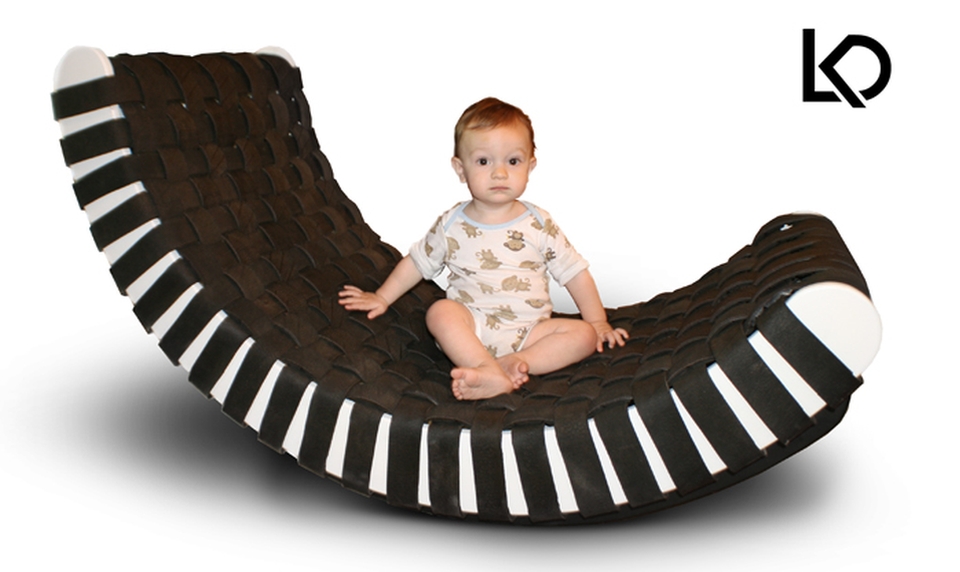 Leo Kempf Design studio has created a simple lounge chair dubbed 'Tired lounge' for providing ultimate relaxation to the user. It is made from FSC Birch and recycled tires into a simple curved design with woven pattern.
Planter baskets and yard furniture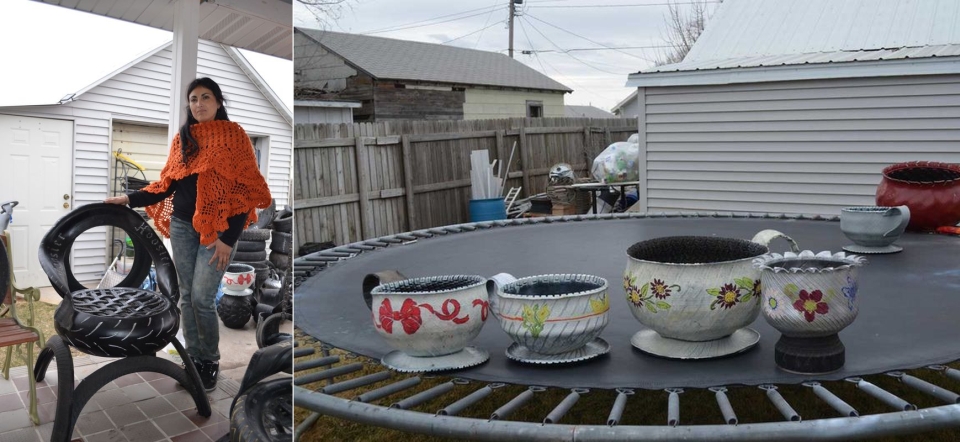 Cozad-based couple has transformed retired tires into useful planter baskets and yard furniture. These furniture units are designed for decorating you home as well as provide practical usage for daily routine.
These were some of the artistic and fully-functional furniture pieces crafted from reclaimed tires. These furniture units can be used for both indoor and outdoor spaces of your home or office, offering environmentally-friendly decor.