Tiny houses are ironically big when it comes to celebrating the Halloween spirit. The tiny dwellings are a canvas big enough to be decorated best for All Hallows' Eve. Their charm can easily be transformed into scary and equal parts spooky with Halloween decorations that can either be extravagant or simple, as you would like. We share a list of fun and eerie ideas for your spook-tacular tiny house, front door, porch, and backyard: scroll down:
Whimsical outdoor decoration with LED string lights and music is a simple tiny house Halloween décor to enchant the whole neighborhood.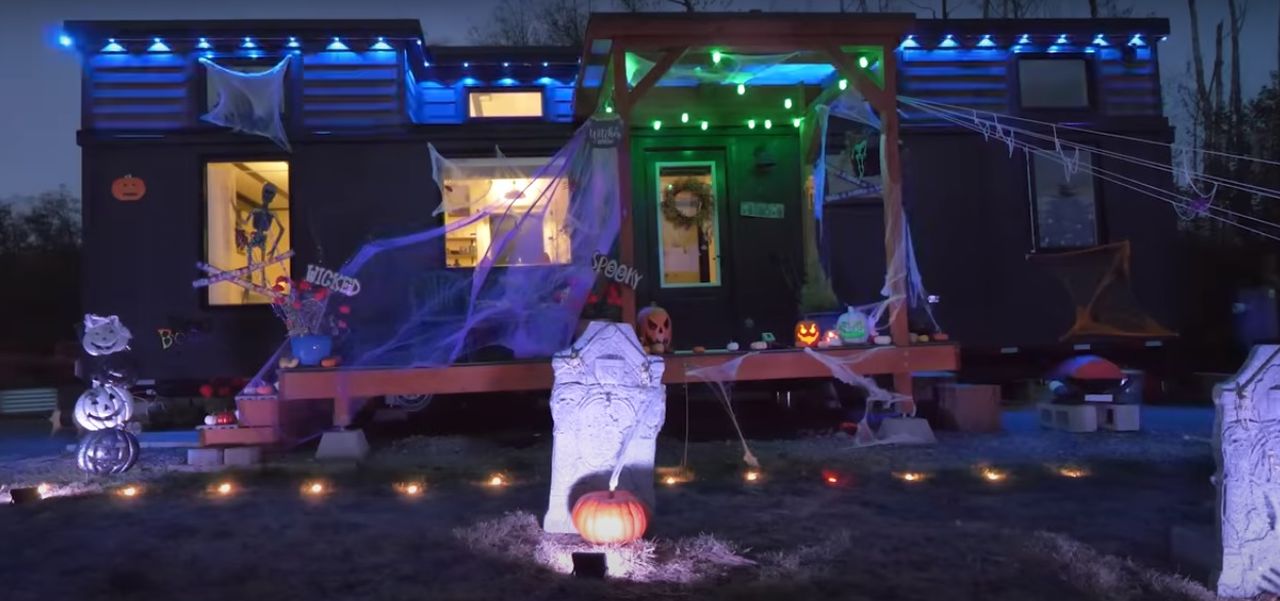 Witches coven theme is guaranteed to cast a spooky spell around your micro dwelling. You may also add some paper bats on windows to daunt the onlookers.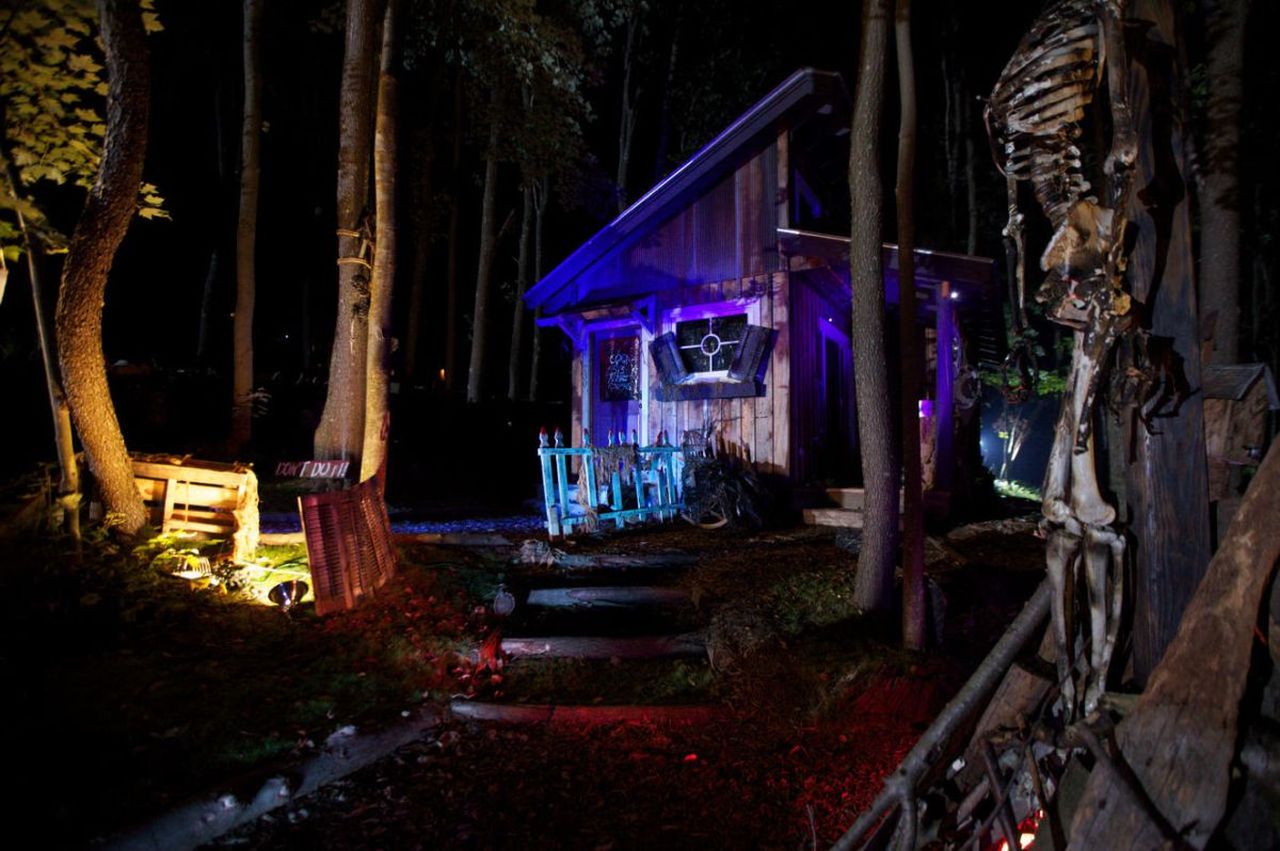 Cobweb-covered doors with giant spiders on your mobile home are a creepy and impactful large-scale décor for All Hallows' Eve.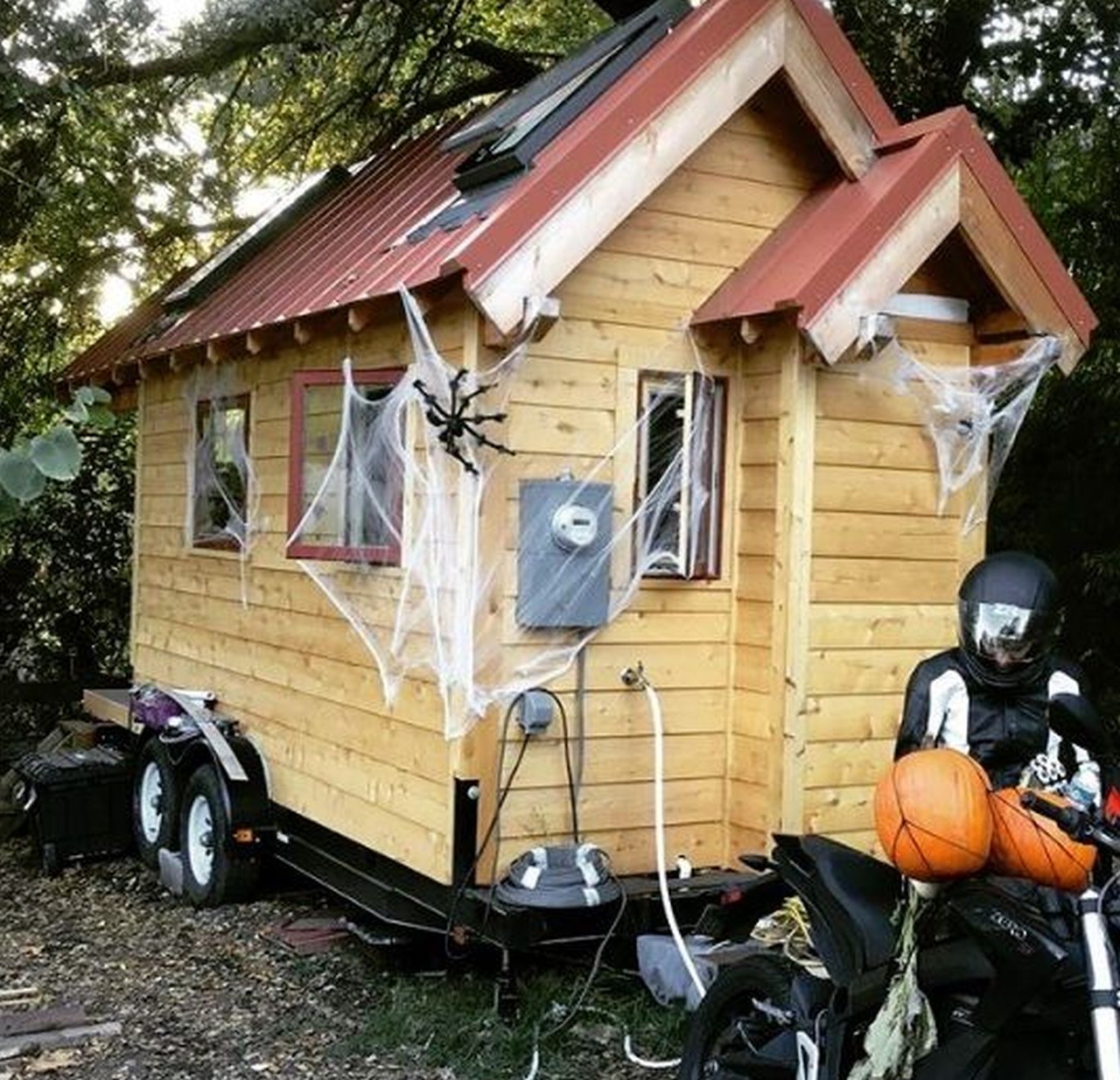 Go out with a lighted Halloween tree cutout with a few scary pumpkins on your tiny house's porch.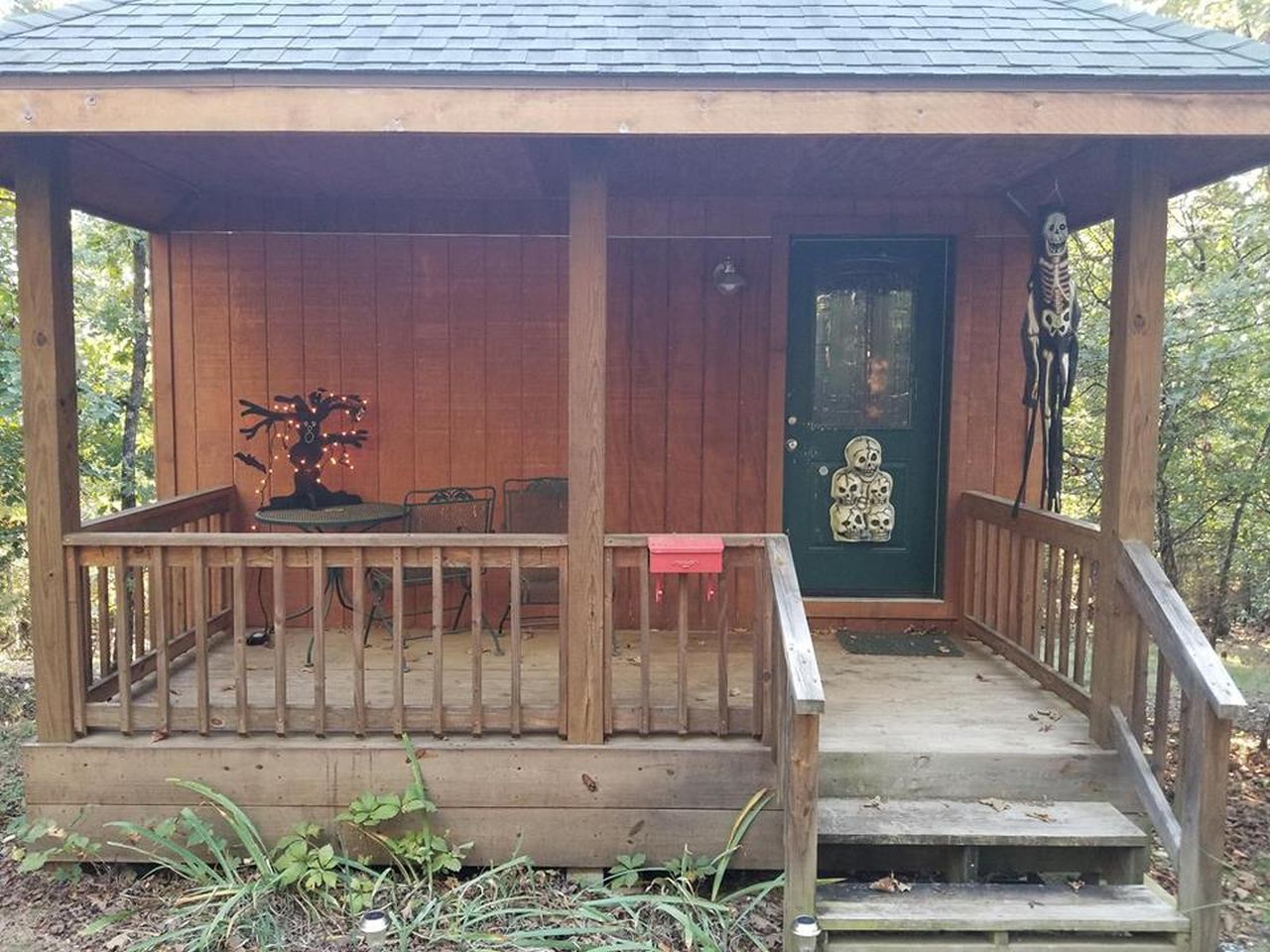 Built-in light inflatables can create a terrifying scene in your yard. You may decorate your mobile home with Halloween old-style cutouts and posters too.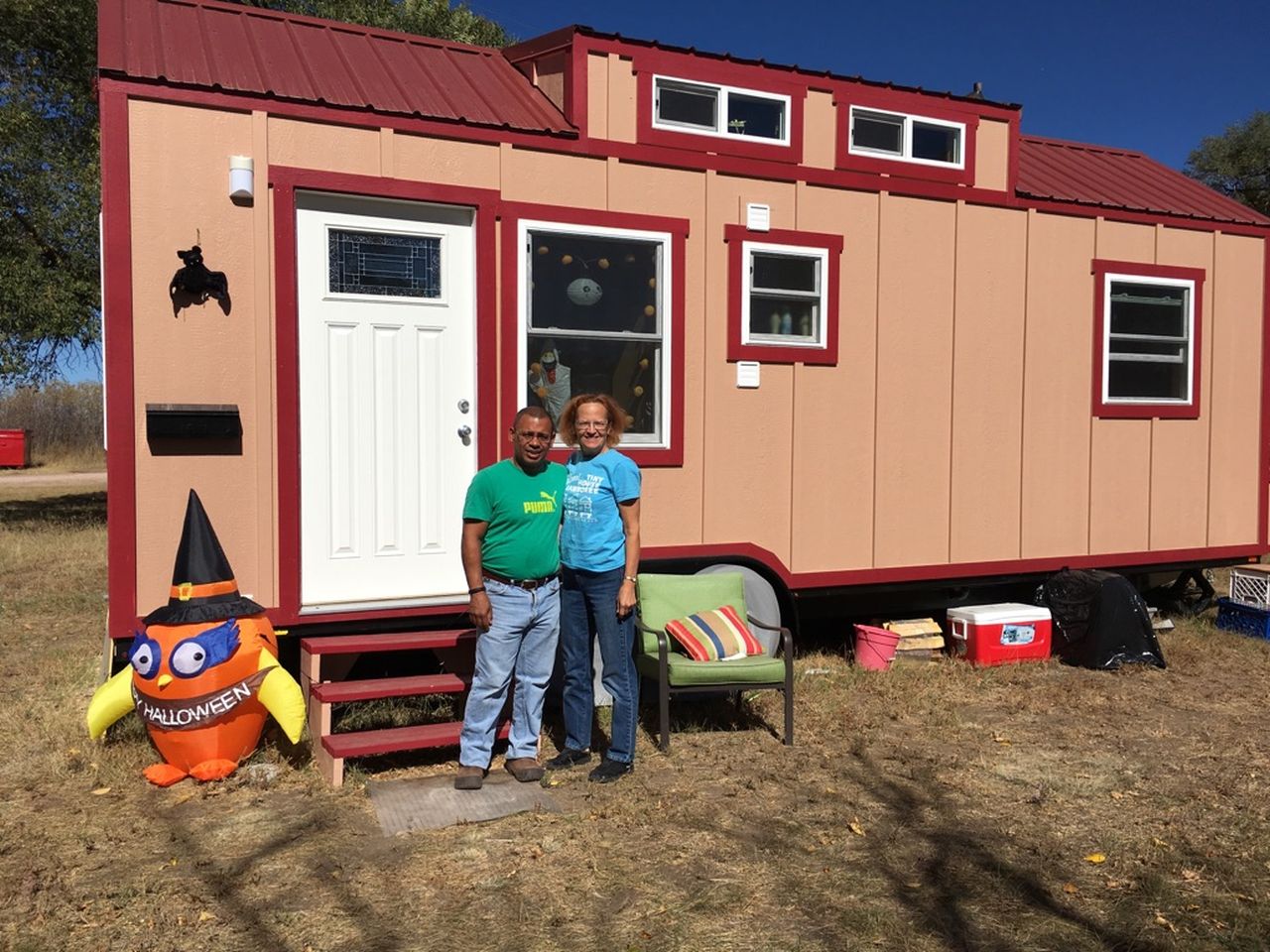 Halloween is ruled by black and orange hues. Add décor inspired by witches, skeletons, spiderwebs etc. to bring your haunted tiny house to life.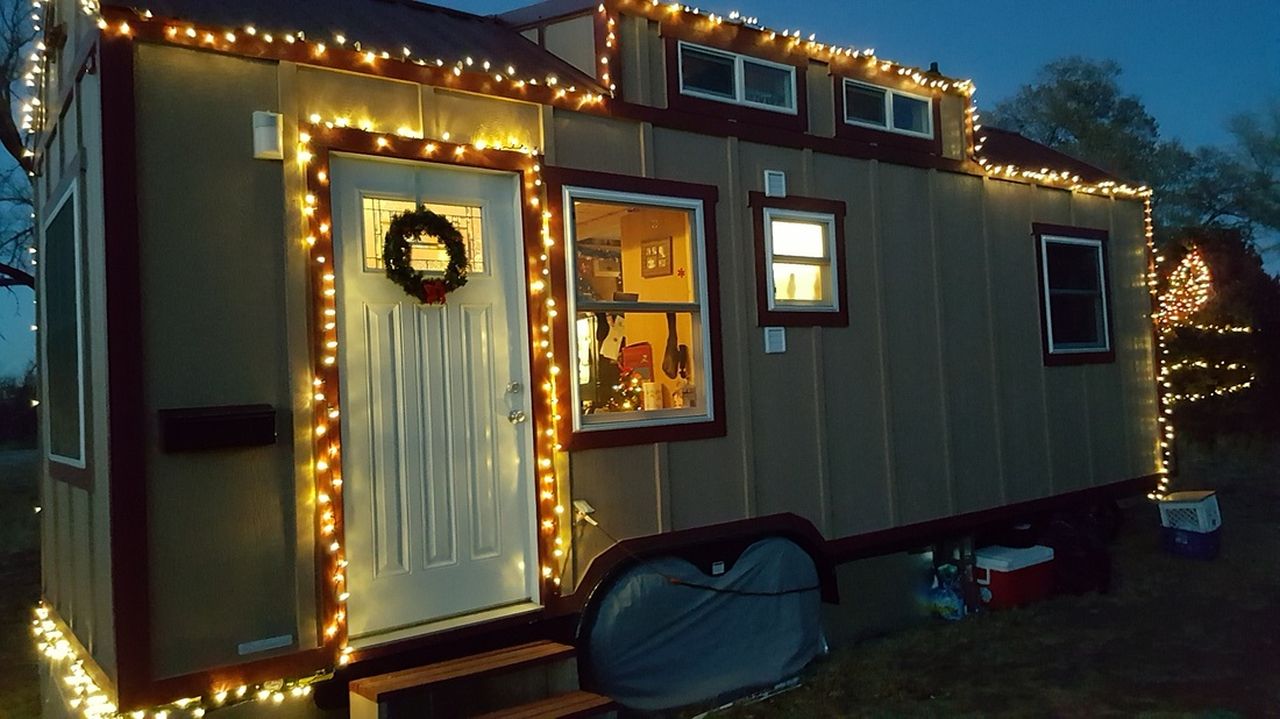 Larger-than-life, glow-in-the-dark skeleton, and Halloween wreath hangings are perfect for your mystic orangey evenings outside your micro dwelling.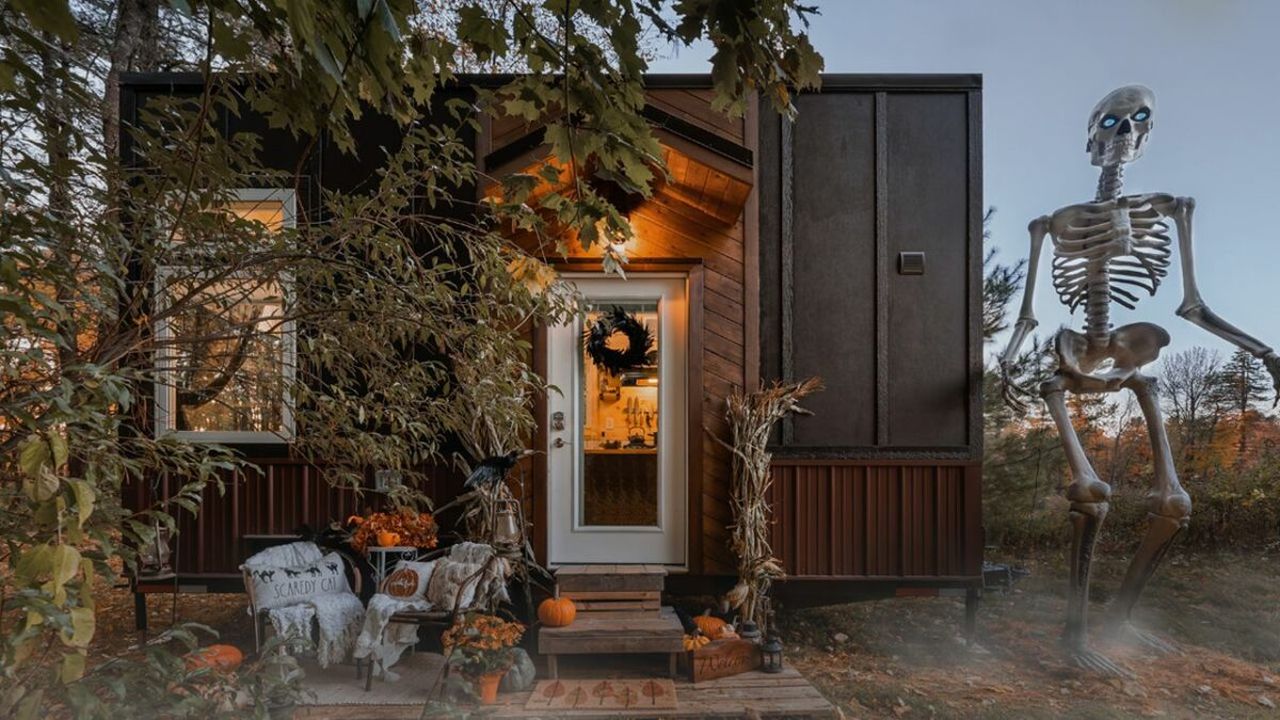 Also Read: This Tiny House Kindles Halloween Mood With its Creeptacular Appearance
Decorate your tiny house with pirate flags, skull print hats, ship helm and pirate netting to spread crude and cold Halloween vibes.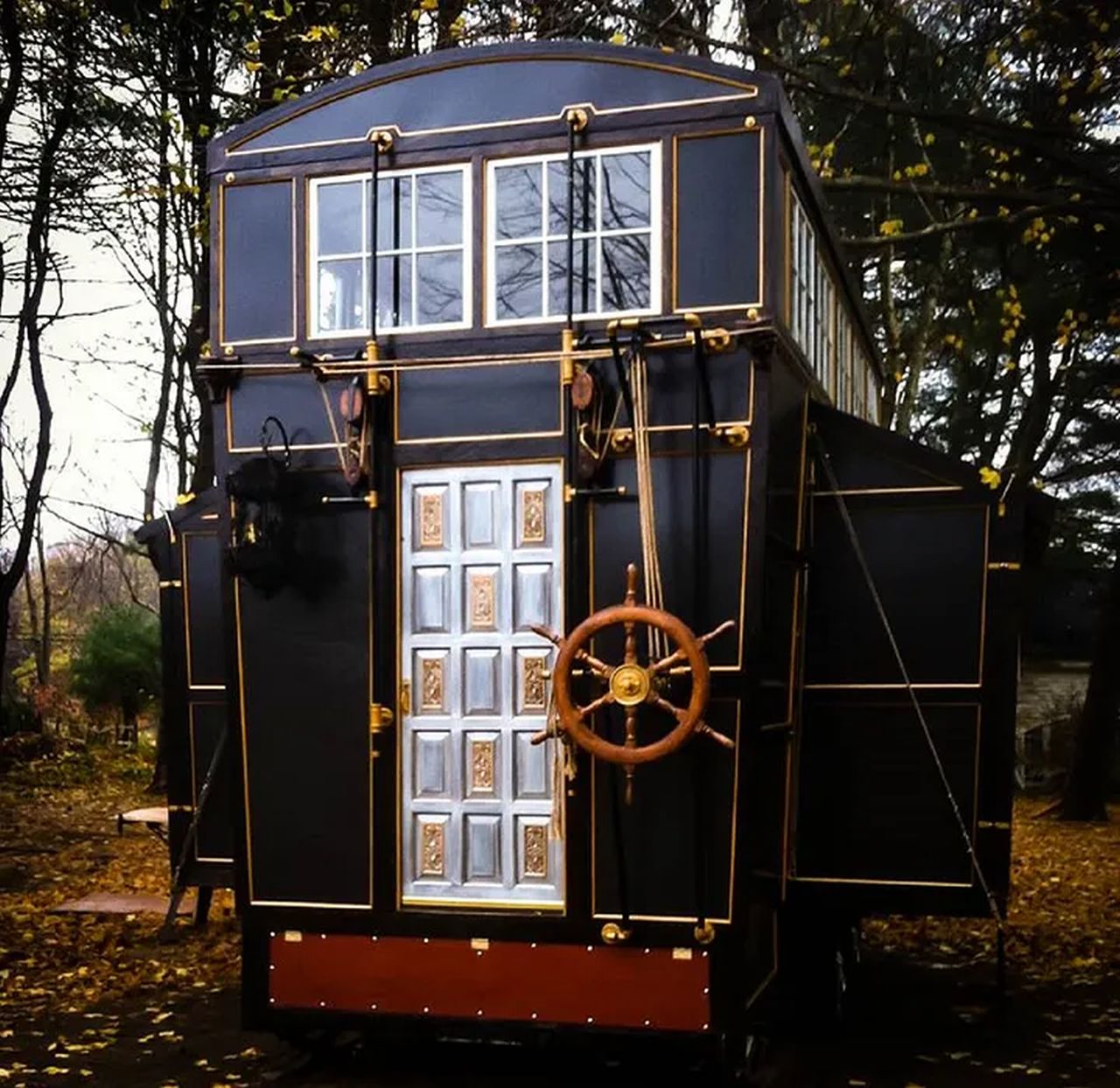 Throw in some Halloween decorations along with costume contests, pumpkin patch, and candy hunt activities around your mobile habitat for an outdoorsy fun-scare scene.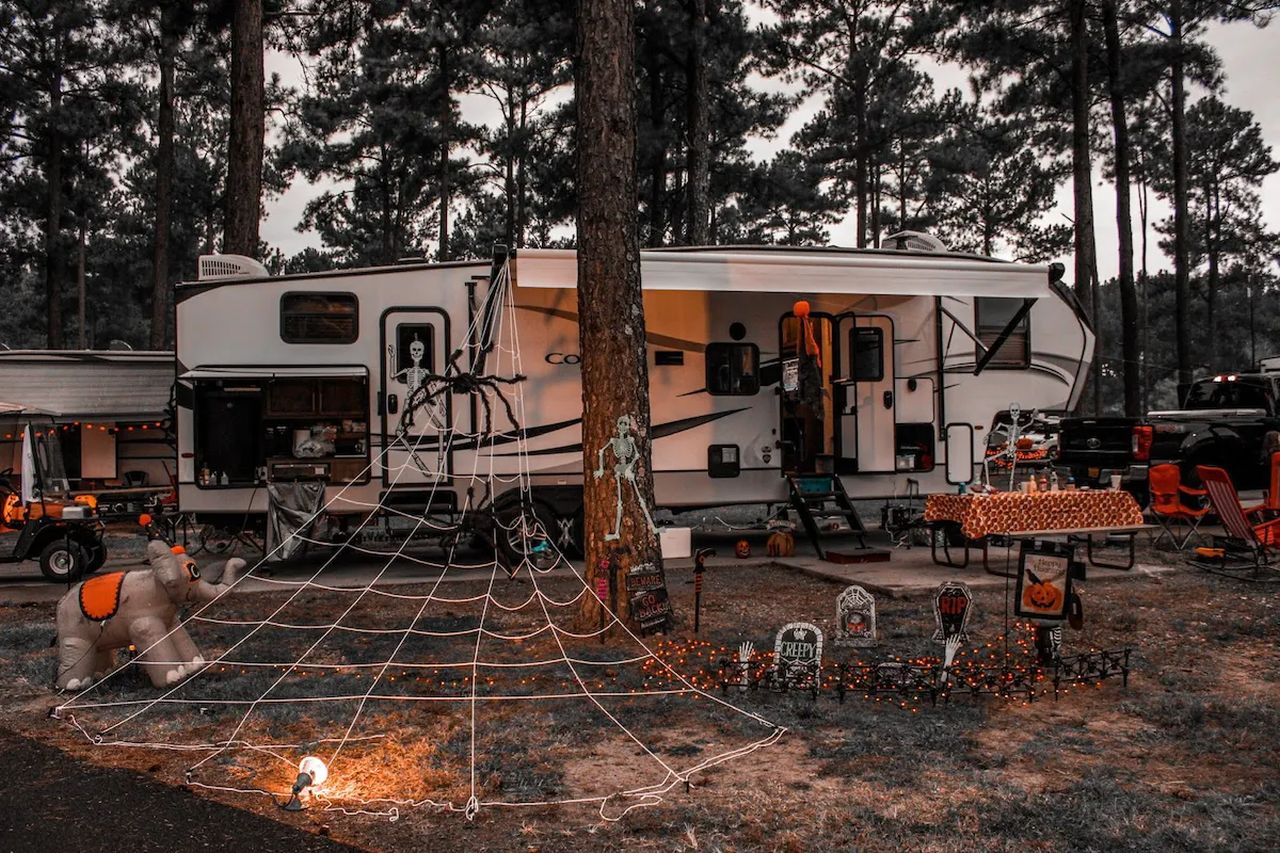 Draw in your neighbors with inexpensive hanging cloth ghosts, lights, and scary pumpkins to compliment your tiny home Halloween theme.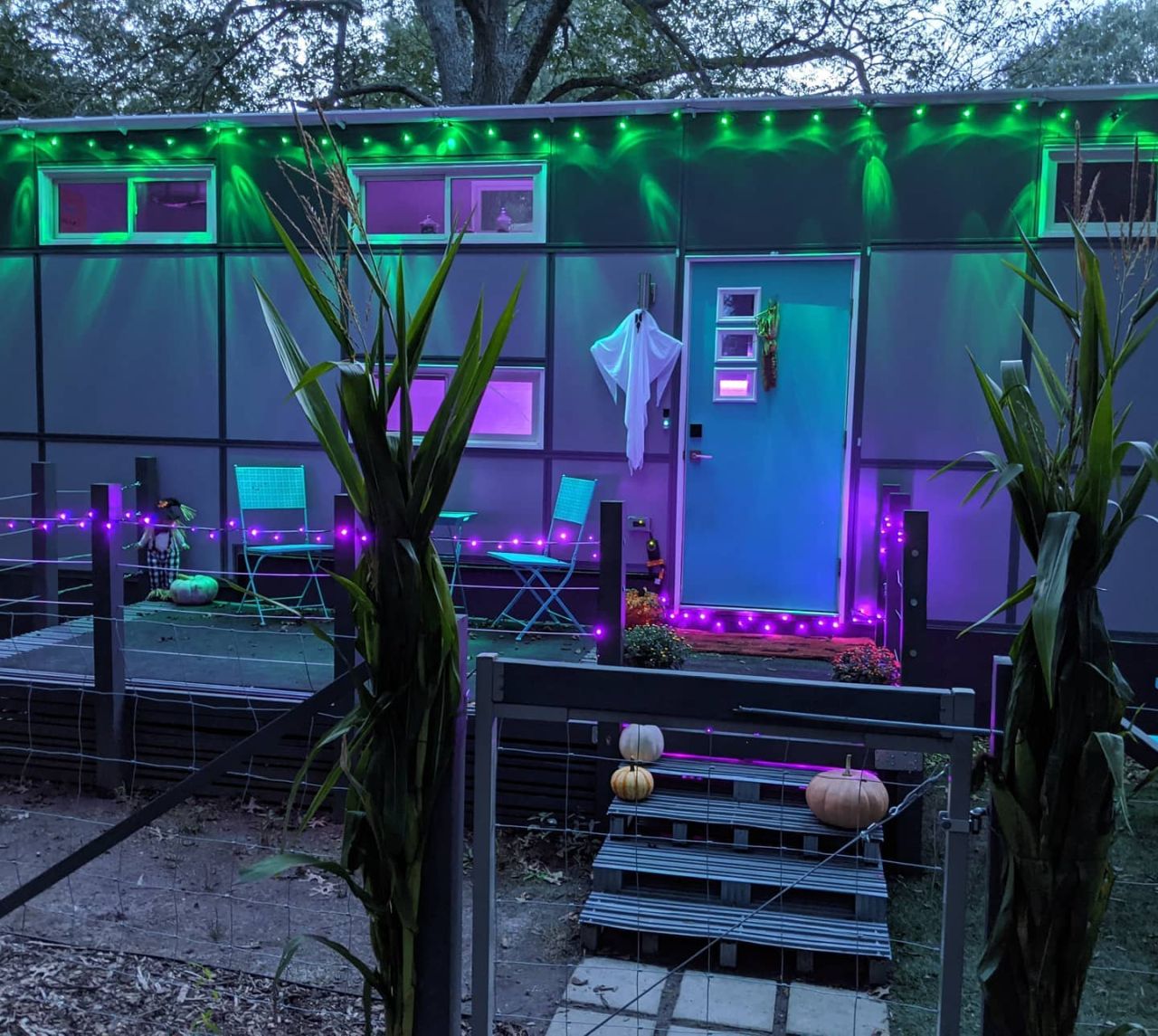 Spread the spine-chilling terror surrounding your mobile habitat through an outdoor projector display playing Halloween digital decorations of your choice.