Playing with LEGO pieces is quite entertaining, as it gives children the opportunity to build anything they imagine. But somehow grownups look quite strange playing with these toy blocks. Still, you don't care what others say and want to rediscover your inner child once again? Then, all you need to do is bring home some LEGO inspired furniture.
Wondering which LEGO furniture would suit your needs? Don't stress your brain, as we've shortlisted 10 cool LEGO furniture design ideas for you. They would fit any home décor and inspire you to choose the perfect furniture that satisfies family members of all age.
# LEGO marble furniture pieces
Created by Italian studio App One Design, these LEGO-inspired marble furniture pieces can be arranged in different ways according to the needs and requirements of your home. These furniture items consist of marble blocks that interlock with each other to create completely new pieces of furniture in no time. They can be used as a coffee table, end table, mini library space and to display decorative objects. The best thing is that they can be used to spruce up both indoor and outdoor spaces of a home.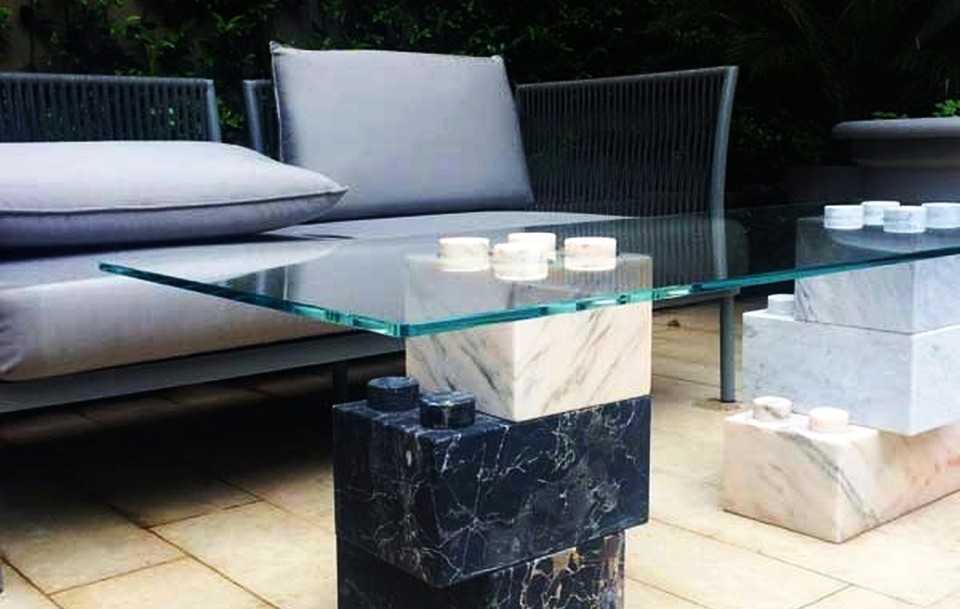 # LEGO brick coffee table
A giant LEGO Brick that furnishes your living room in a cool and sophisticated way. Designed by the Etsy shop BranchingOutward, this eccentric coffee table has studs on its top just like a LEGO brick. Aside from being a coffee table, it can also be used as an elegant side table to display your collectibles.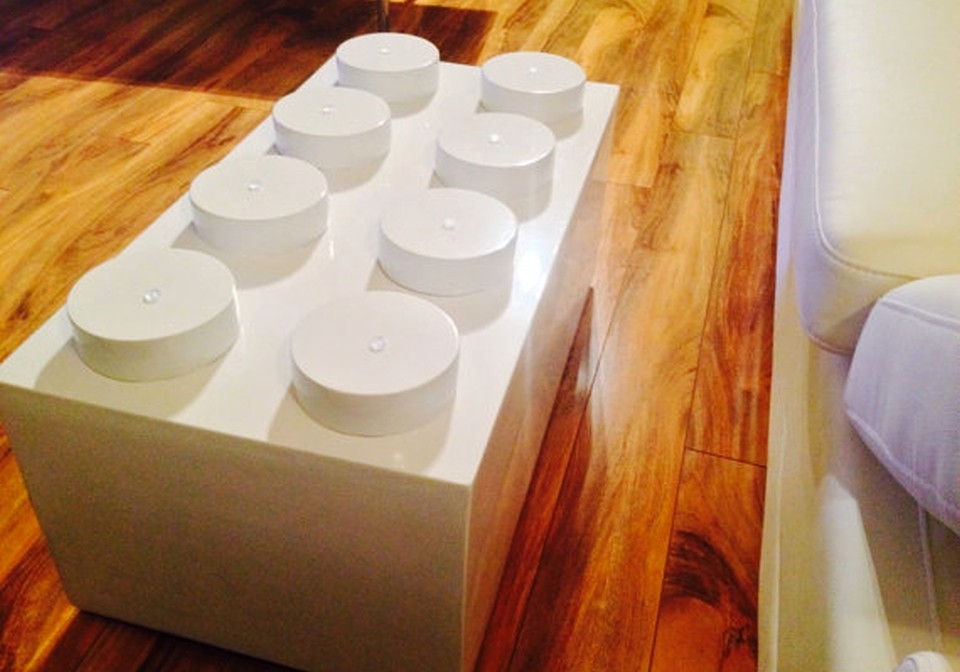 # LEGO-inspired kid's furniture
Inspired by the LEGO bricks, the Spanish furniture design company Lola Glamour created this playful kid's furniture line for both kids and grownups. The furniture line includes beds, dressers, cabinets, and shelves that are fully-functional and boast a game-inspired aesthetic. Which means you can give LEGO-like makeover to a specific bedroom.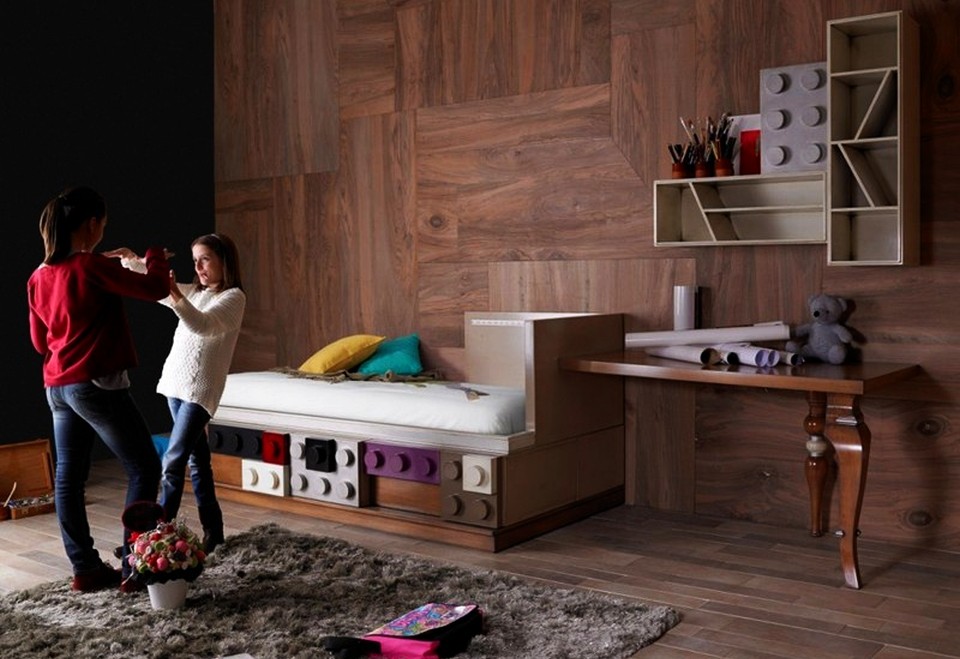 # EverBlock LEGO blocks
EverBlock is the larger version of LEGO blocks, designed to create life-sized furniture pieces for home or office. The fun part is that just like the game, you can reshape these modular plastic blocks to form different furniture units such as a coffee table, dining table, seating unit, room divider, and many more.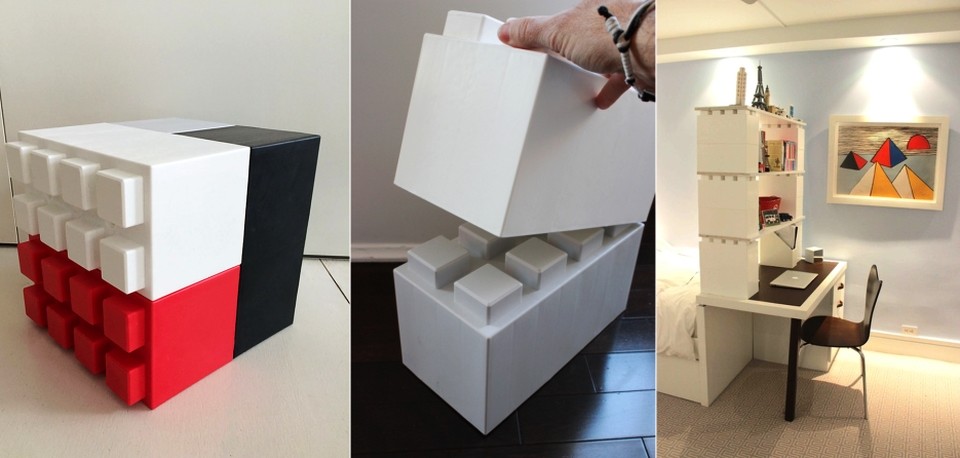 # Handmade LEGO table
This illuminated table from Etsy shop Legotings is handcrafted out of a wood base, covered with colorful LEGO bricks and 250 mini figurines on the top. A removable 6mm-thick glass top adds a touch of transparency to the table, allowing you to have a clear view of the multicolored miniature figures beneath.
The most interesting feature is the onboard LED lighting system that provides 20 different color patterns to jazz up space it is placed.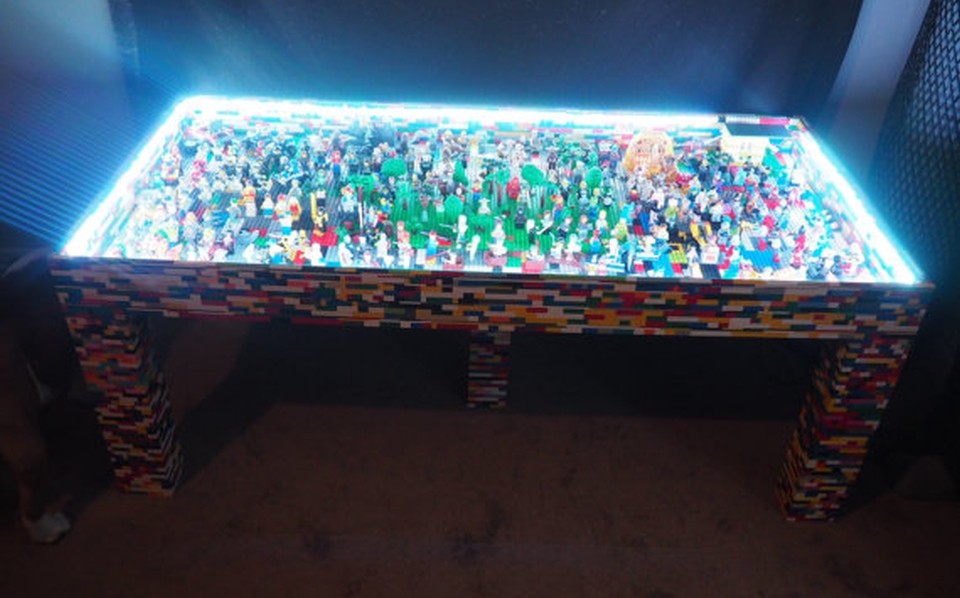 # DIY LEGO table
Representing land, water, and modern cityscape through its LEGO-inspired top, this DIY octagonal table with LEGO brick top is a fun addition to any contemporary home. Built by Redditor [Thaitwin], the blue-colored LEGOs symbolize water, and green land is half-inch above the blue section and the gray blocks are at the highest level. This way it beautifully reflects the natural environment around us.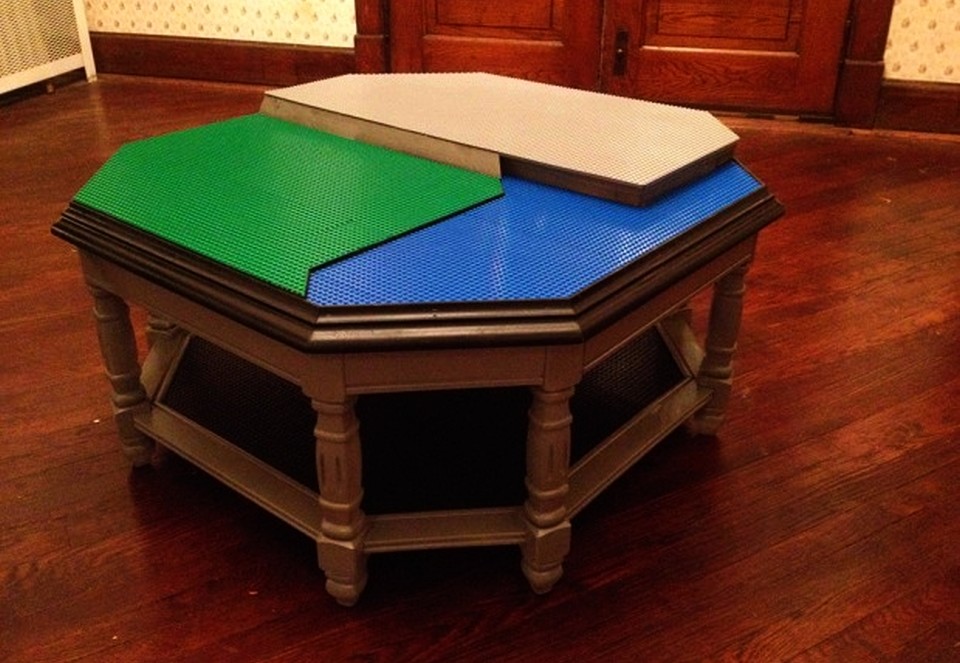 # Bunk bed made from recycled LEGO bricks
This DIY bunk bed is decked with recycled LEGO bricks to enhance the overall aesthetic appeal. It is a full-size bunk bed with twin mattresses and ladder to climb up to the upper cot. The idea of securing LEGO bricks to the bed legs proves out to be a winner.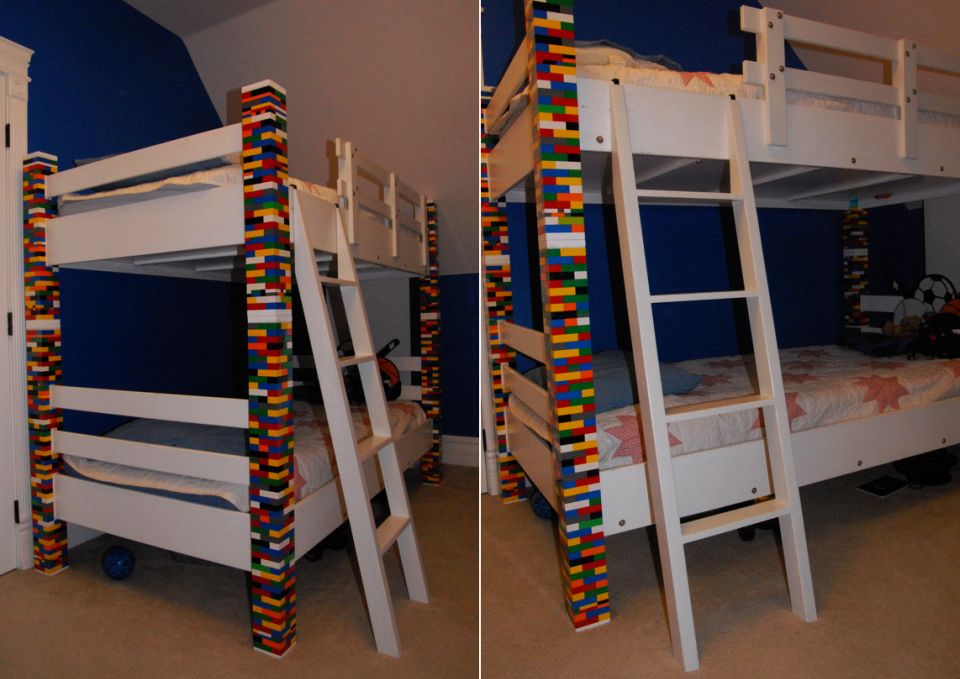 # LEGO chair
This LEGO chair is a replica of the 50's inspirational armchair created by Barry Davison in collaboration with Conran & Partners. The iconic chair design is recreated using a different shape, size and color of LEGO blocks by professional LEGO builders. It will certainly add some whimsical touch to space it is kept, while also reminding you of your sweet childhood memories.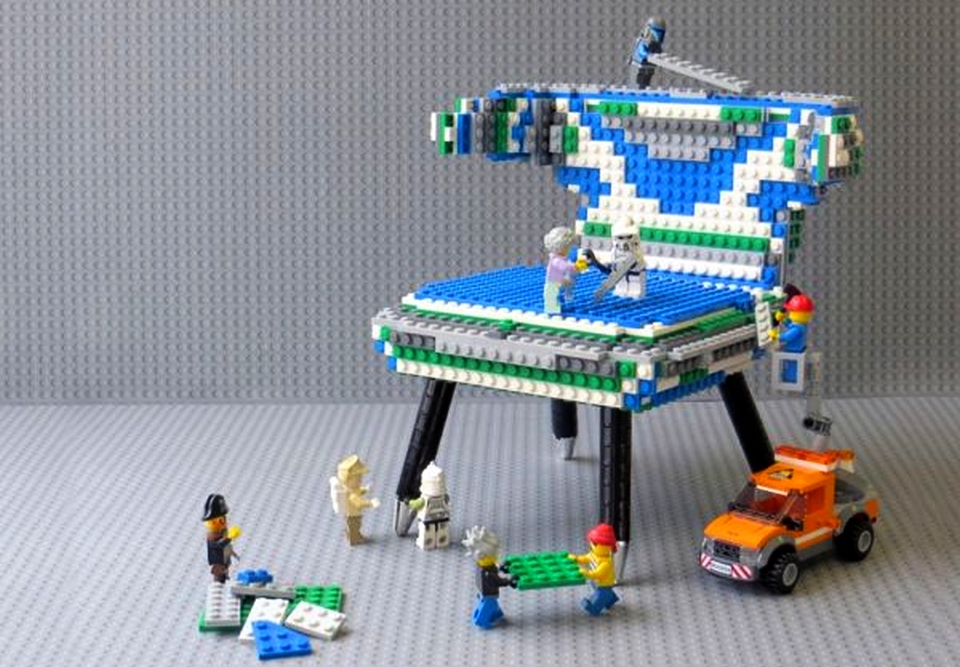 # LEGO hall table by ABGC
Made by ABGC Architecture and Design, this large hall table consists of about 11,000 LEGO bricks. It is custom creation from the company, hung on one side from the existing hardwood staircase, and balanced on the other on a stainless steel leg that becomes supports a reading light. There's a mirror securing the table to the plastered wall.
It is a cheerful furniture piece that can turn any boring meeting into fun instantly.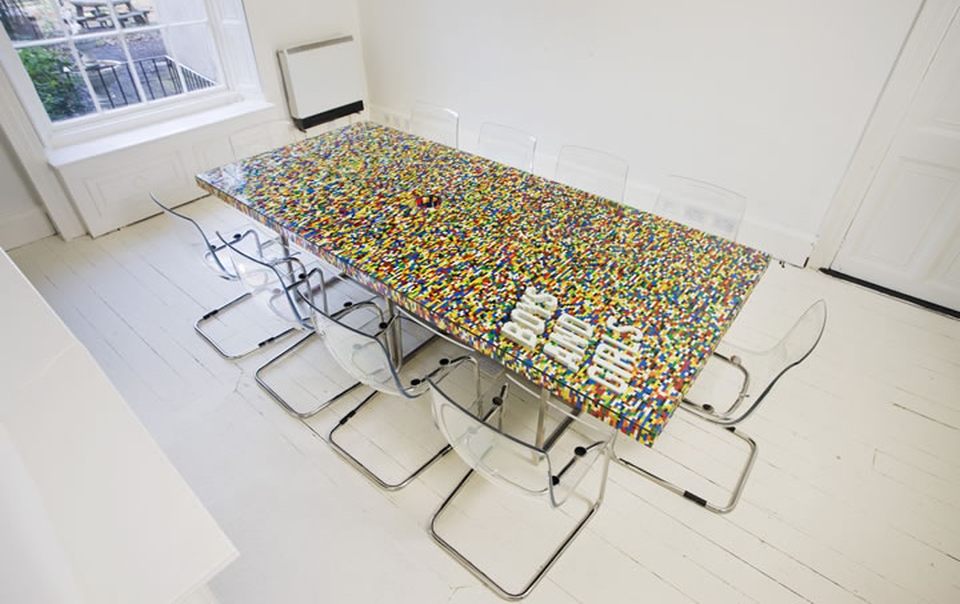 # Lunasoft LunaBlocks
Designed and created by Thierry Nahon and Philippe Landecker, these colored bricks can be rearranged into a eye-catchy furniture unit as per your imagination. Just like the aforementioned EverBlock, these generously-sized LEGO blocks can also be constructed into various forms to build practical furniture units.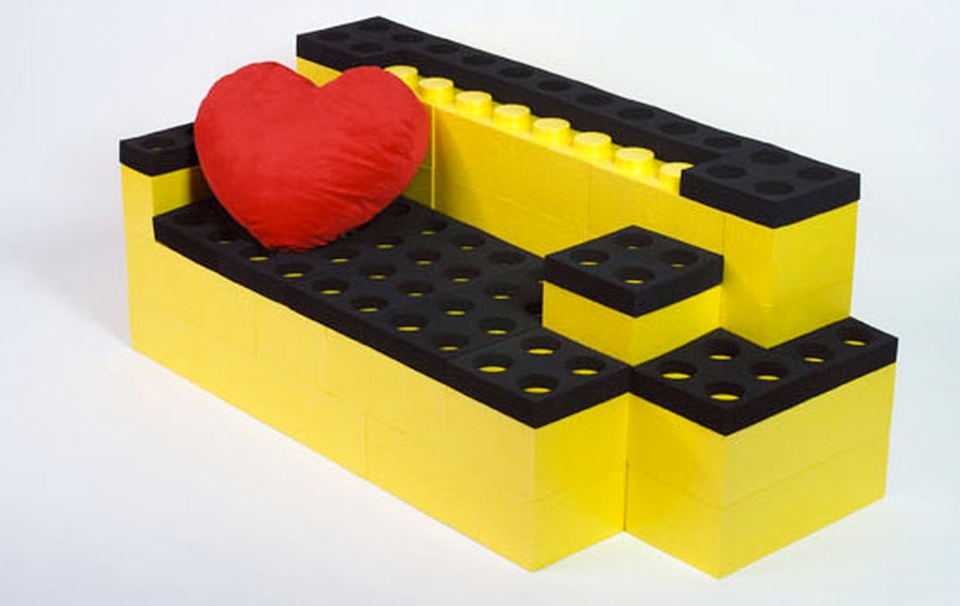 These LEGO-inspired furnishings will infuse a playful essence to any atmosphere. They will give a vibrant makeover to your living space, without compromising the functionality.