Contemporary kitchens not only reflect your appetite for food but for lifestyle and decor as well. Maybe this is the reason why most homeowners give importance to kitchen decor, like any other room of a house. Besides being attractive, your kitchen must be well-ventilated. When talking of proper air flow and ventilation in a kitchen, we can't forget a modern range hood.
With a variety of options available in the market, choosing the right range hood that suits your island and helps you keep your kitchen free from smoke, airborne grease and food smells are pretty hard.
For your convenience, we have compiled a list of 10 modern range hoods that'll influence your next kitchen upgrade for practicality and style.
# Oranier Lindia S island kitchen hood
Made from quality fiberglass and plastic composite, the Lindia Isola S island hood comes in black body with edge extraction and round ceiling plate. Weighing about 20kg, it has built-in lighting and display. There's a metal grease filter that is dishwasher-safe. It can be controlled through the touch panel and the provided remote control.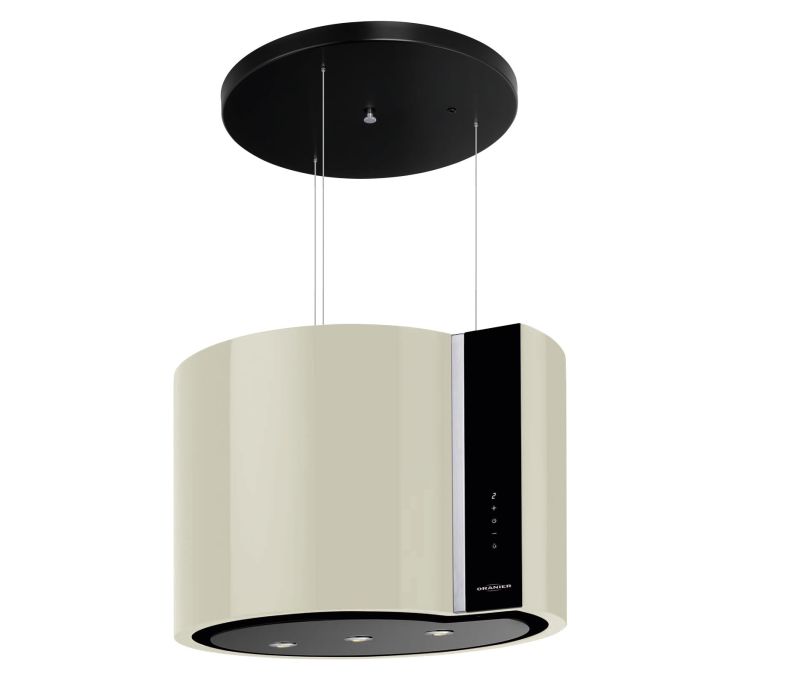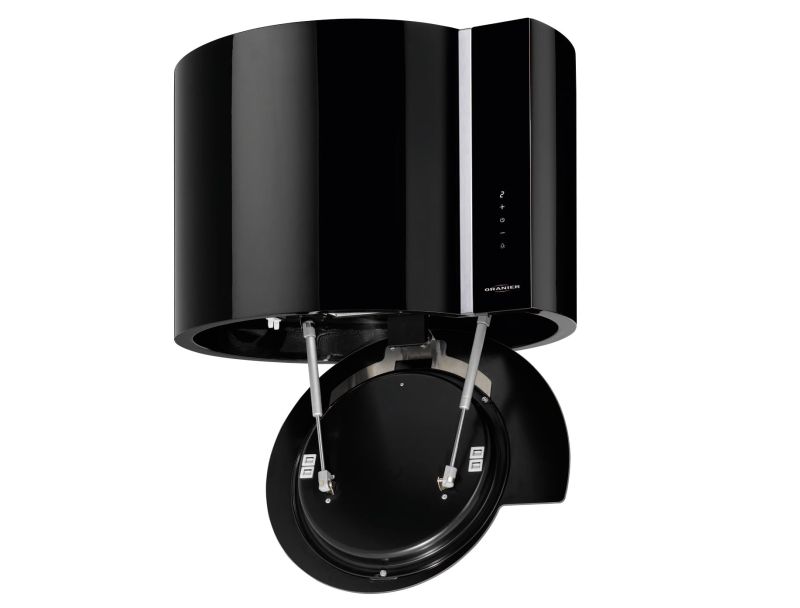 # Elica cooker hood
The Elica Cooker Hood is a stylish yet practical range hood that helps in removing airborne grease, smoke, odors, heat and even steam from the kitchen space. It comes in wall-mounting, island fitting, corner fitting and even built-in fitting options to match up with different kitchen styles.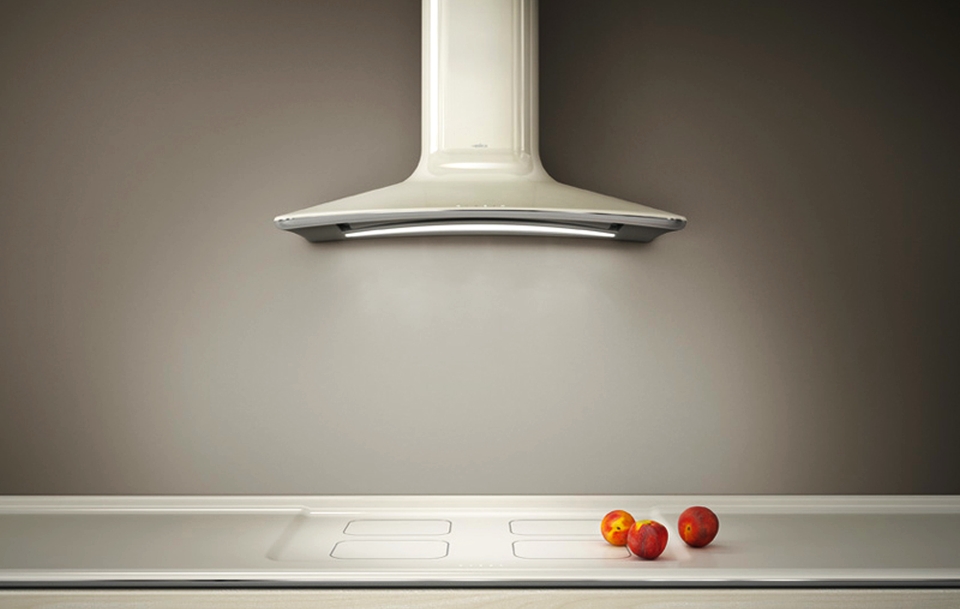 # Frecan Regatta's Donna island hood
Equipped with a 580-850GP internal motor, Donna takes all whining sounds to a minimum. It comes with a 4-speed motor, LED lights, and a remote control. Its design is formed by a cylindrical steel tube partially covered in DuPont's Corian surfacing material that 'caresses' the design in a twisting manner. More than being just an island extractor hood, it becomes an object of attention. It includes an aluminum and carbon filter.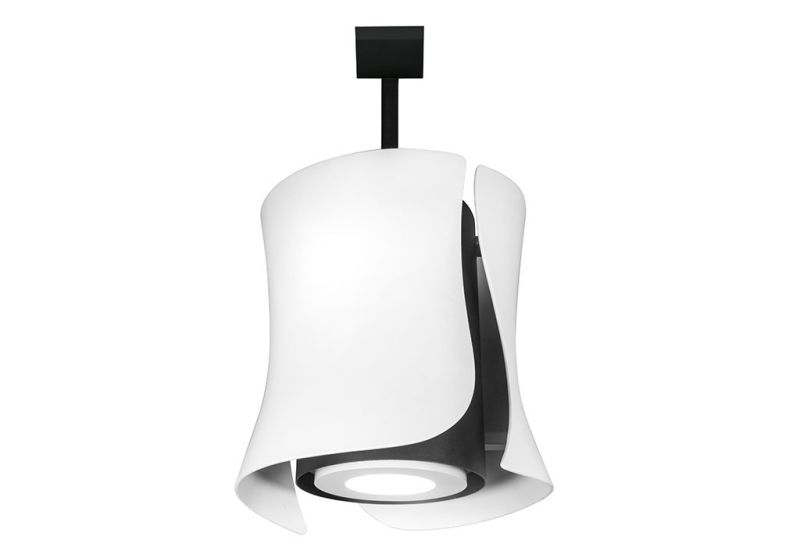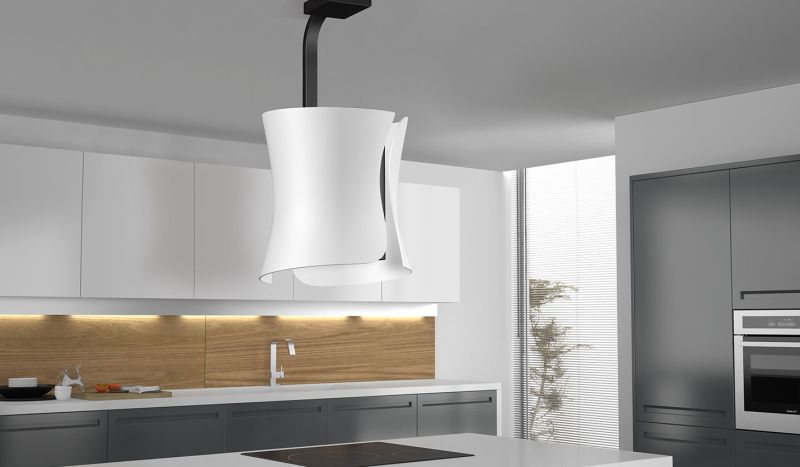 # Faber Arkea kitchen range hood
Faber Arkea is not only functionally good, but also a polychromatic hood to change the environment of your kitchen as per your mood. This extractor hood is equipped with RGB LED lights, which change colors according to your preferences and mood.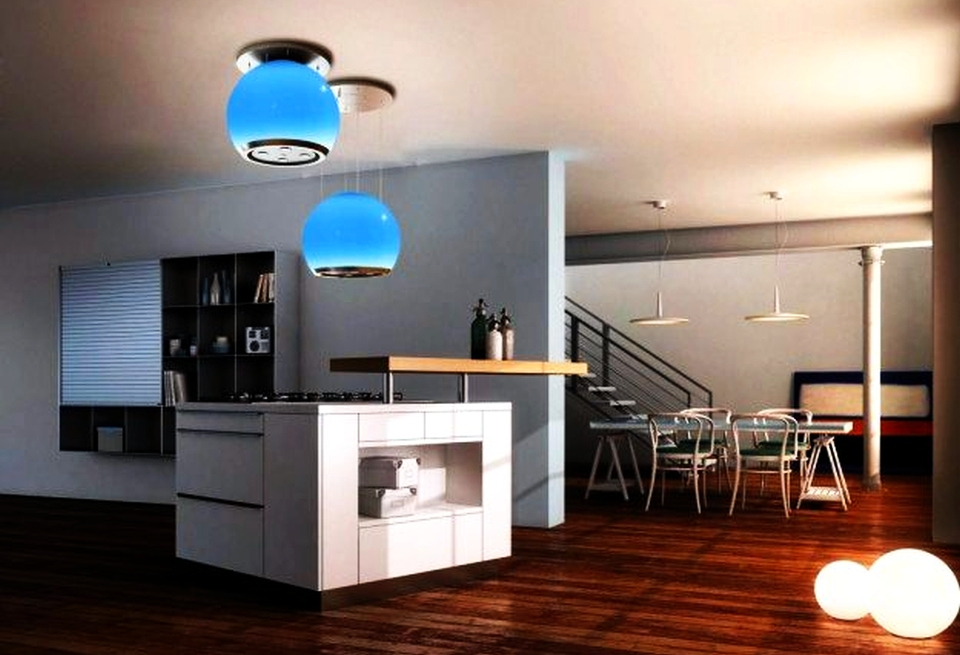 Also Read: 8 Modern Kitchen Design Ideas for Your Next Renovation
# ONNA range hood
Pando has created two limited edition Corian hoods dubbed ONNA. These are made from stainless steel and boasts white Corian silhouette. These rangehoods are elegant, refined and original in shape to give a unique makeover to any contemporary kitchen space.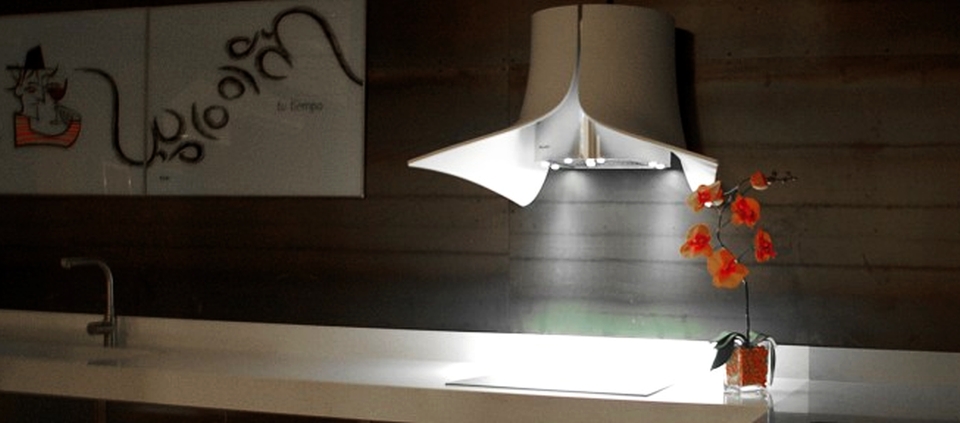 # Loop steel island hood by Falmec
Designed by Italian consultancy firm Emo Design, Loop is a roundish island hood featuring Falmec's Circle.Tech technology with Carbon.Zeo Filters. Weighing about 29 kg, it has built-in LED ambient light and a rotary switch to adjust the four-speed settings. Furthermore, the perimeter suction system improves overall performance and increases suction power at sides of the unit.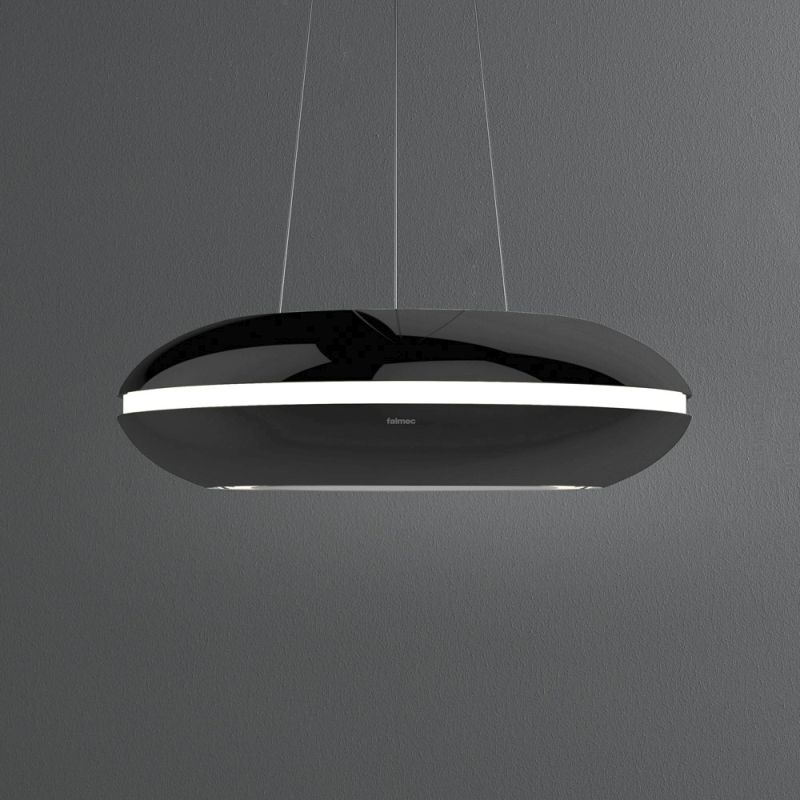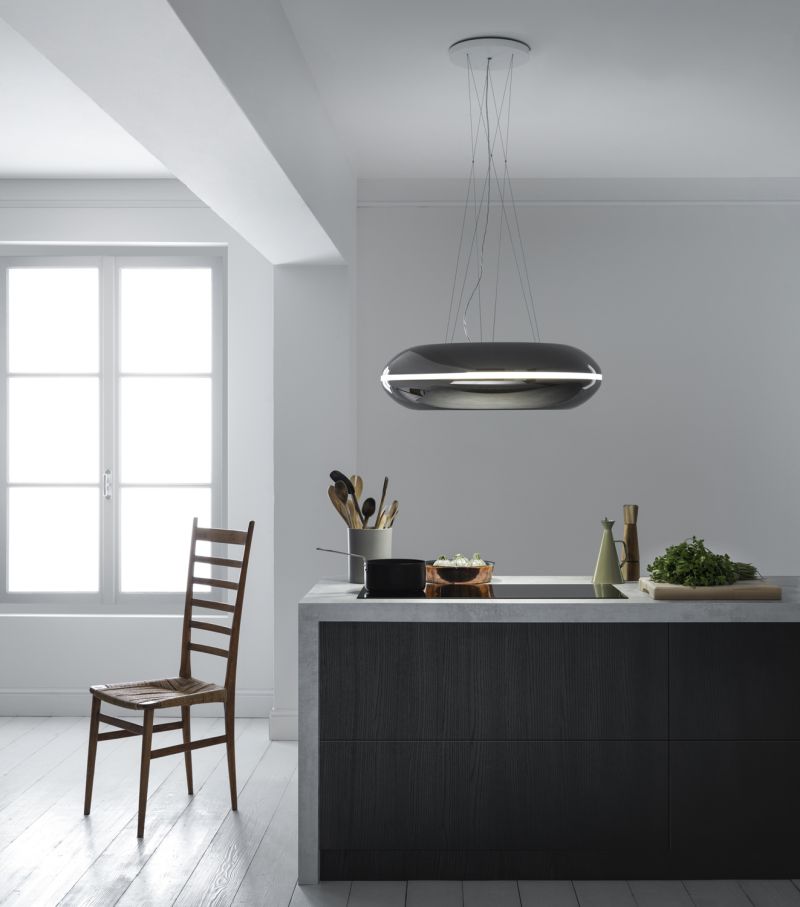 # Pareo retractable modern range hood
This telescope-shaped range hood called Pareo not only boasts a unique structure but is very functional as well. It comprises of three asymmetric parts in a telescope style design, moreover, its smooth hood retracts to the ceiling or extends down from the ceiling for maximum air intake.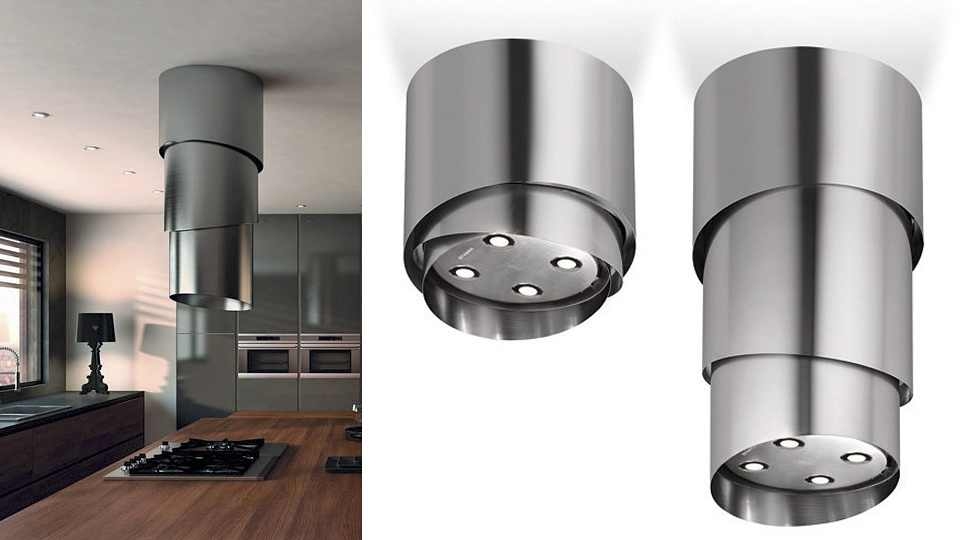 # Lybra Plus island hood from Faber
Part of Faber's F-Light island cooker hood line, this square range hood is made from glass and stainless steel to evoke clean lines and structure. The Lybra Plus island range hood can be lowered towards the hob to improve efficiency and then raised back to the ceiling after use. With onboard LED strip lighting, it becomes a great addition to any modern kitchen. Powered with EVO motor, it improves energy efficiency and reduces noise levels. Includes an aluminum grease filter.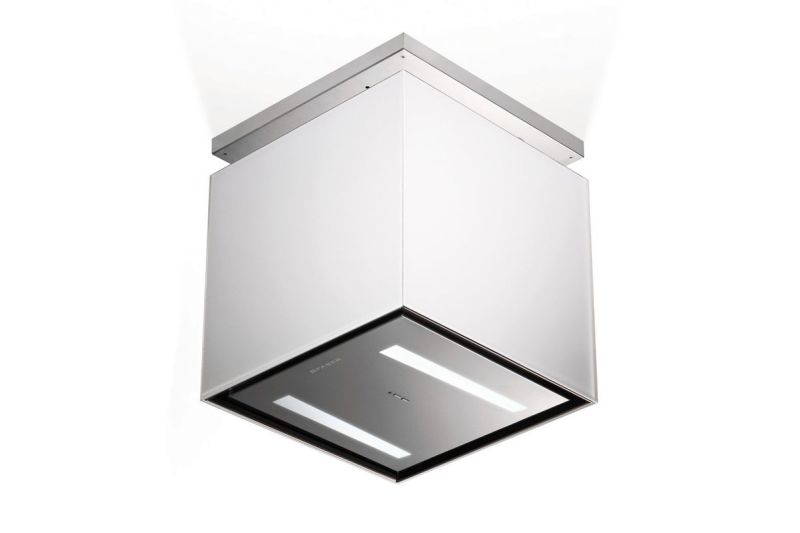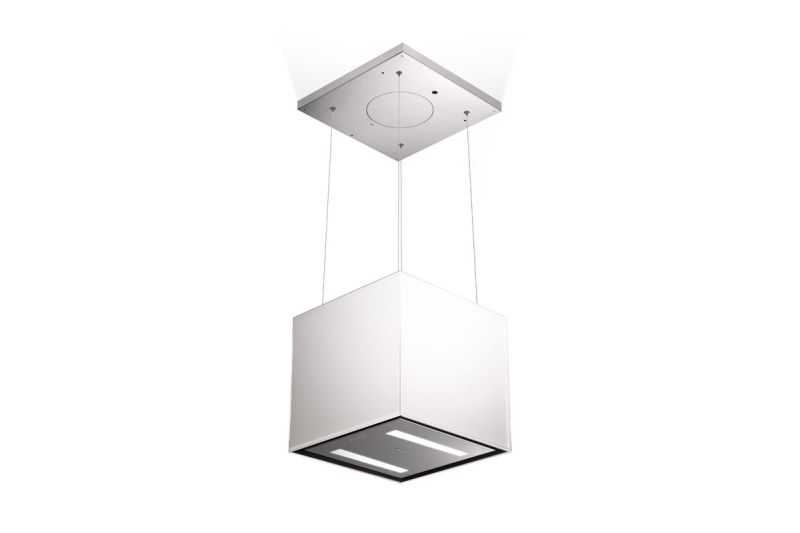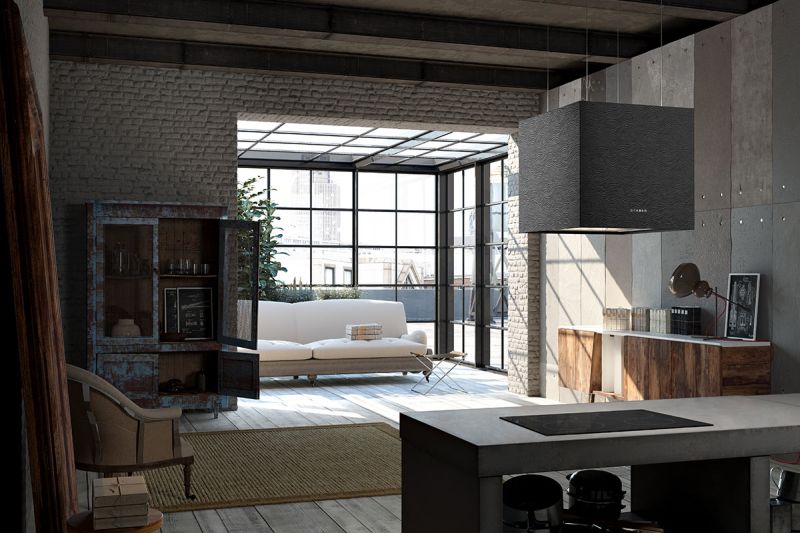 # Miele's DA2906 hood
It is a fully-integrated range hood that is lightweight as well as an effective ceiling extractor. To save energy and achieve maximum extraction of vapors and odors, the rangehood automatically communicates with the hob to monitor the fan settings, as per your need and surrounding temperature. It is a sleek yet functional addition for any minimalist modern scullery.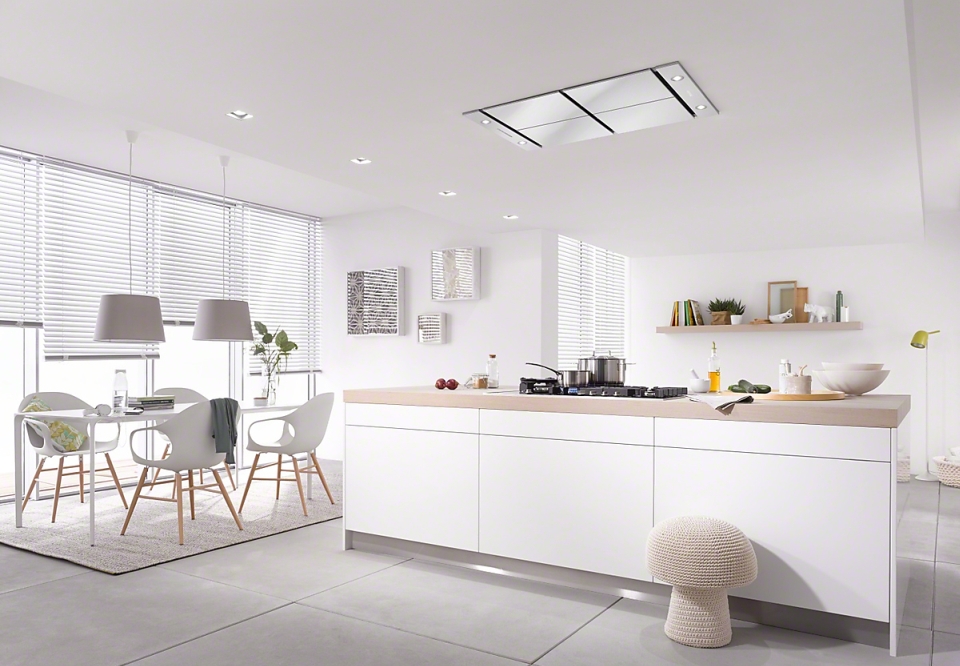 # L-Original from Elica
It is another compact yet practical hood for your kitchen. L-Original is integrated with friction cyclonic technology that provides access to high-performance filtration and also clears air more swiftly than any other traditional hood. It also includes an automatic refresh system that is designed to re-circulate fresh air.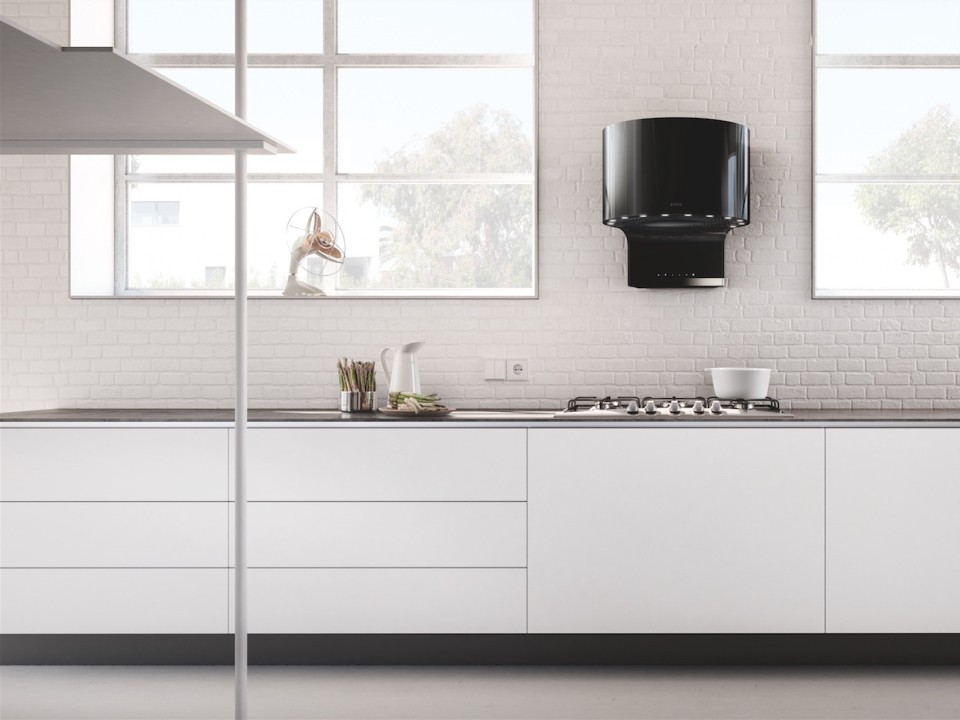 # PURA range hood
PURA hood by Adriano Design is an extraordinary appliance that infuses functionality and innovation. The progressive technology applied to PURA makes it a quiet and efficient extractor to deal with strong cooking odors and grease laden air to keep your kitchen fresh and attractive all the time.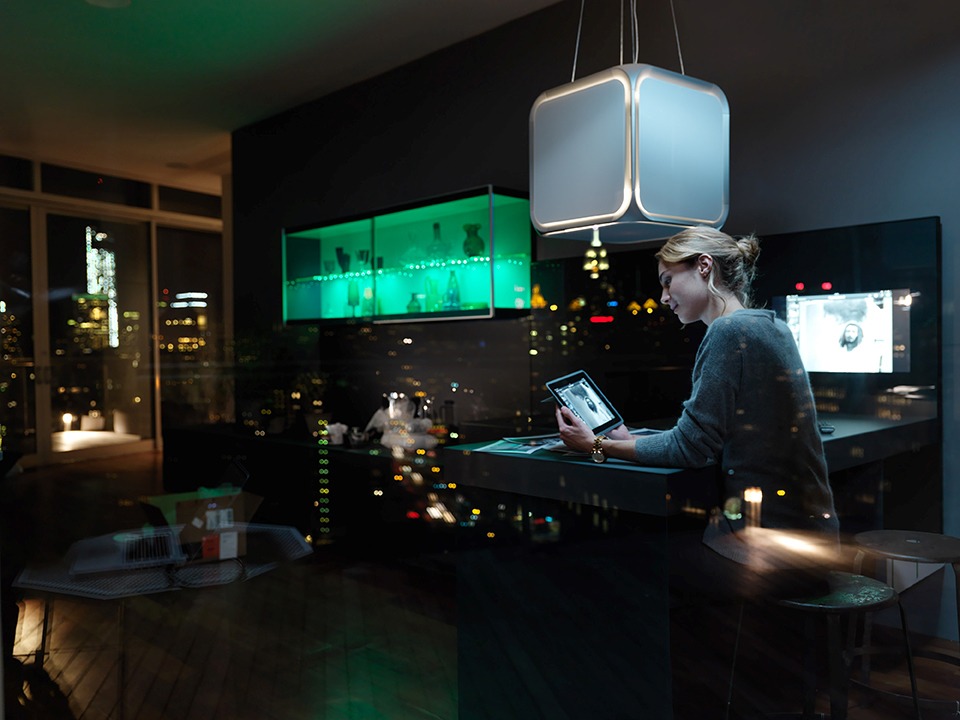 # Ye range hood by Elica
This one is another brilliant creation by Elica and its Y-shaped design is clearly inspired by tree branches, lending a whimsical element to the surroundings. This free-form kitchen hood is specially designed for modern homes with larger kitchen areas. It can be controlled remotely to ensure convenience, comfort, and well-being in your kitchen.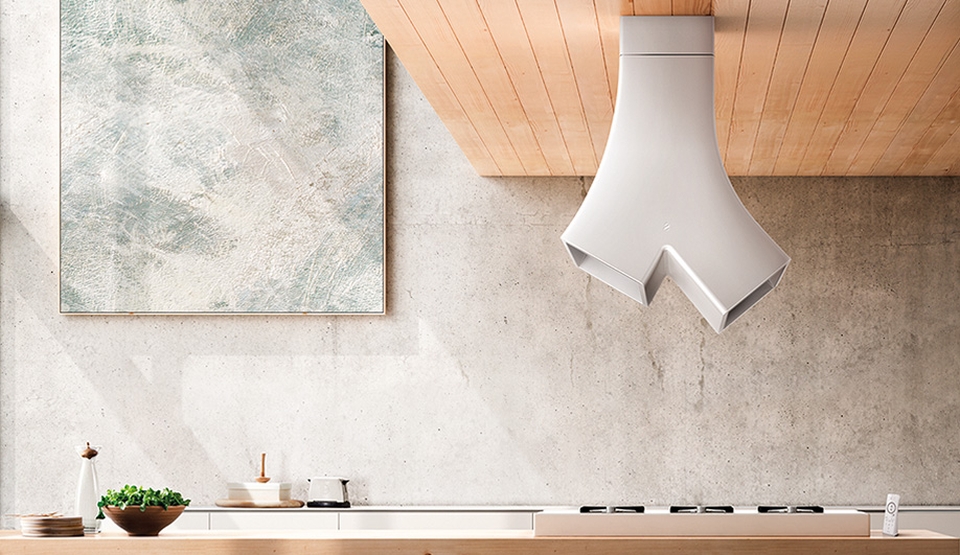 # Édith hood by Fabrizio Crisa
Édith hood is shaped like a chandelier to give an exquisite touch to any kitchen area. It holds high-efficiency motor that promises high performance while consuming less electricity, making it an energy efficient appliance. This is not just a minimal but elegant extractor as well for any modern kitchens.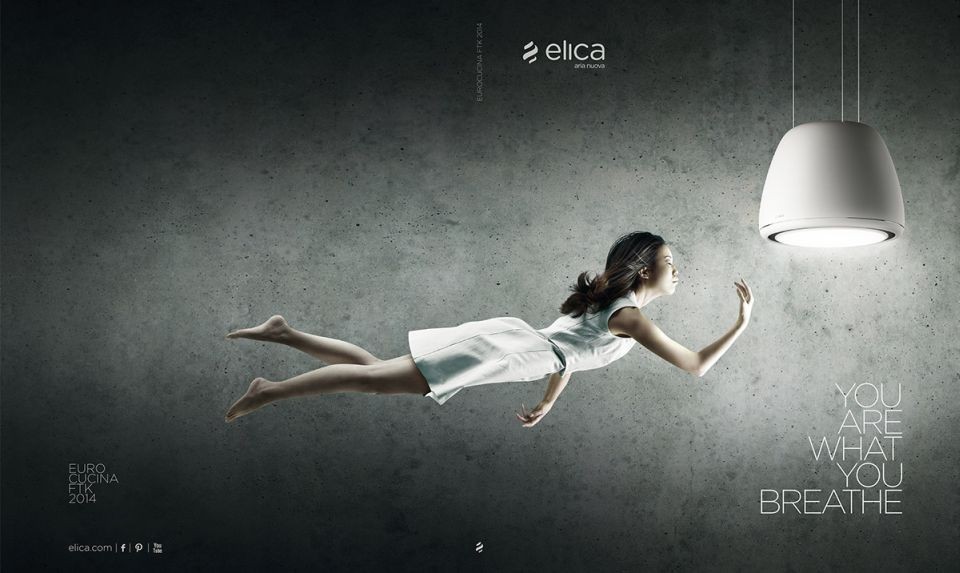 # Smeg wall-mounted range hood
It is a wall-mounted hood by Marco Olgiati from deepdesign. It offers the soft and rounded lines just like Smeg retro-refrigerators. Not sure if this hood ever comes to production, but it does look very nice. It's characterized by the automatic elevation of the front panel and by avant-garde suction technologies.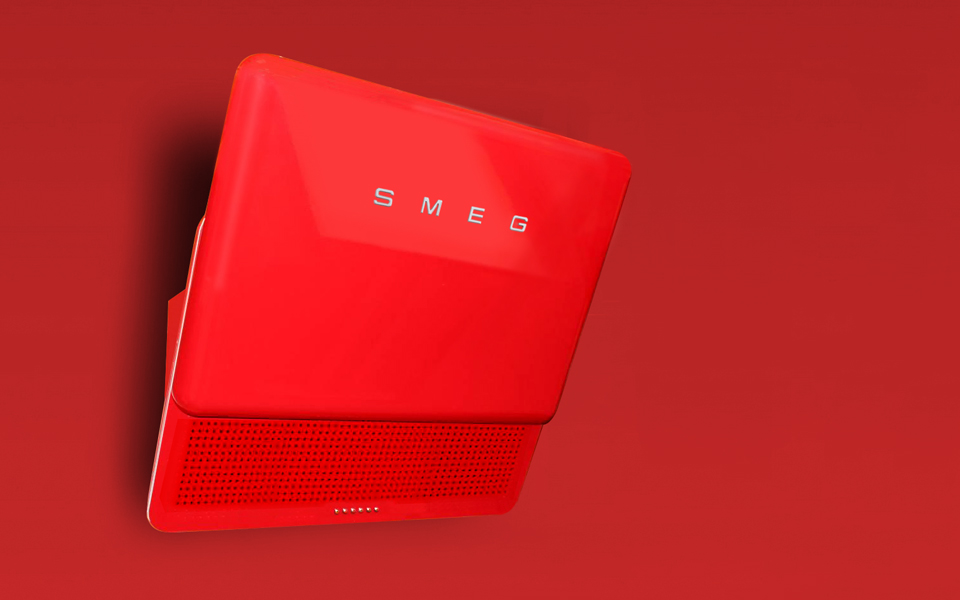 From attractive hoods to wall-mounted kitchen extractors, these modern range hoods will make your cooking experience seem more free-flowing and effortless. Choose any of these range hood to pep up your kitchen, like never before.