Irrespective of gender, we are encapsulated by technology all around us. But we are still in search of something more innovative that makes our life simpler and or our homes smarter.
Now that CES has concluded, we have shortlisted the 10 most innovative tech products that provide a peek into the future of homes in 2022 and beyond. Oddity will be a cheap synonym to describe the functionality of what these appliances and accessories bring to the platter. Yet, here we are featuring best tech products that stole the limelight at the most influential tech show of the year in Las Vegas.
Sony QD-OLED 4K TVs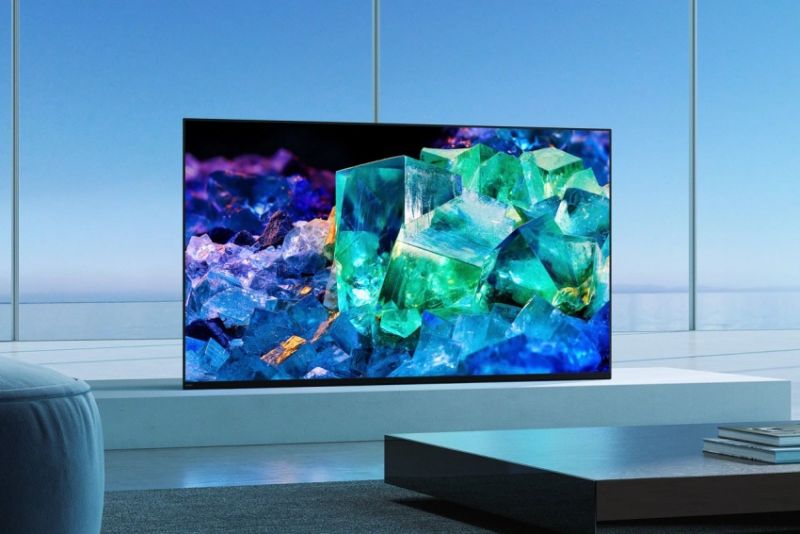 What everyone thought would be a dog fight between LG and Samsung, Sony came out of nowhere and stole the show with its A95K QD-OLED TV. The Japanese tech giant announced the first-ever commercial QD-OLED TV, which will arrive in 65-inch and 55-inch sizes.
Sony has used quantum dot light emitting diode display in its TVs that delivers better brightness and more consistent color. The result is a screen that has 200 percent more color saturation than a traditional LED-LCD screen, with wider viewing angles than an OLED.
Samsung Eco Remote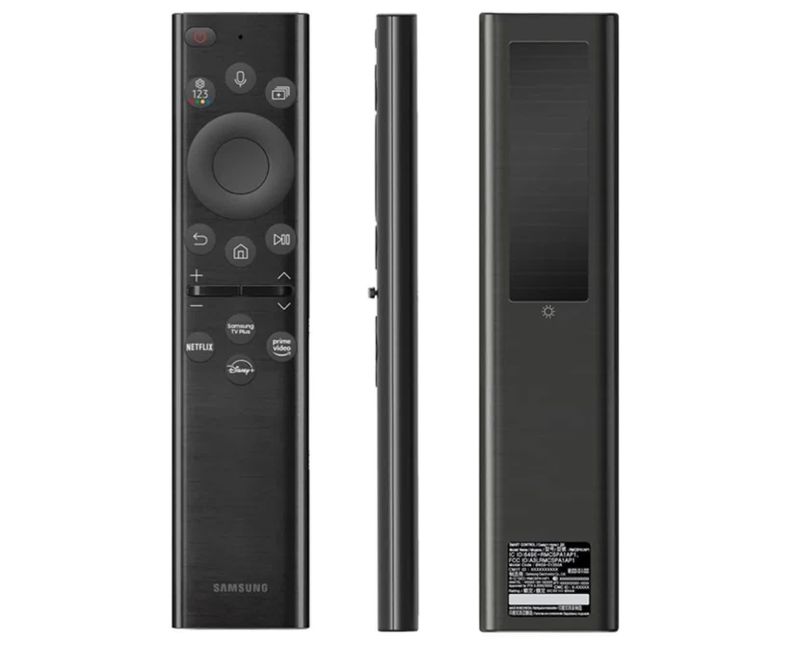 If CES 2021 was about solar-powered remote, Samsung welcomed 2022 with its Eco Remote that uses radio waves from your router to charge itself. You would be wrong in assuming that solar tech has perished here; the remote will continue to charge from solar energy as well.
Anyhow, what good is solar if the remote is always lost in the couch. To harness RF signals of your Wi-Fi router, Samsung Eco Remote includes tiny antennae that capture these signals from a distance of up to 40 meters and let the remote preserve its charge and convert it into energy.
Sengled Smart Heath Monitoring Bulb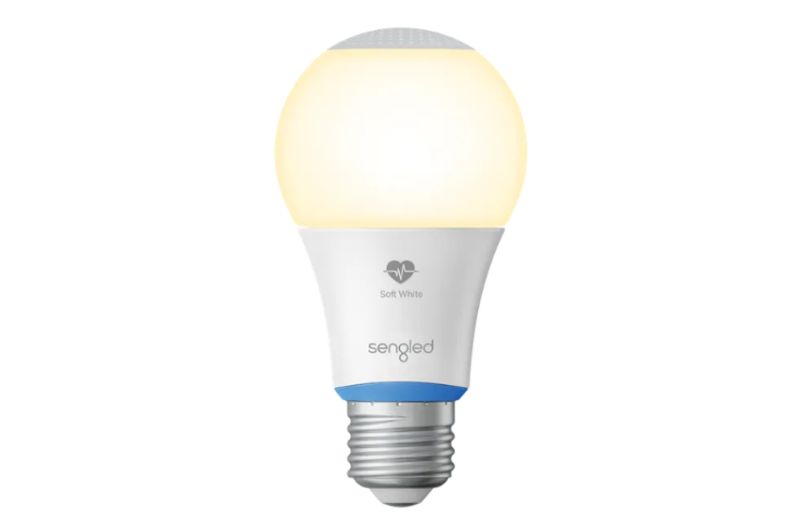 Lighting company Sengled introduced a smart A19 bulb with built-in health monitoring radar technology at CES 2022. Designed to track your sleep alongside heart rate and body temperature, the bulb uses Frequency-Modulated Continuous Wave (FMCW) radar together with the company's proprietary AI algorithms to monitor user health stats.
Due to launch in the fourth quarter of 2022, the bulb creates a virtual map to help detect human behavior. Once many bulbs are connected together via Bluetooth Mesh Network, it can also send help in case it detects an emergency like someone falling.
Razer Gaming Chair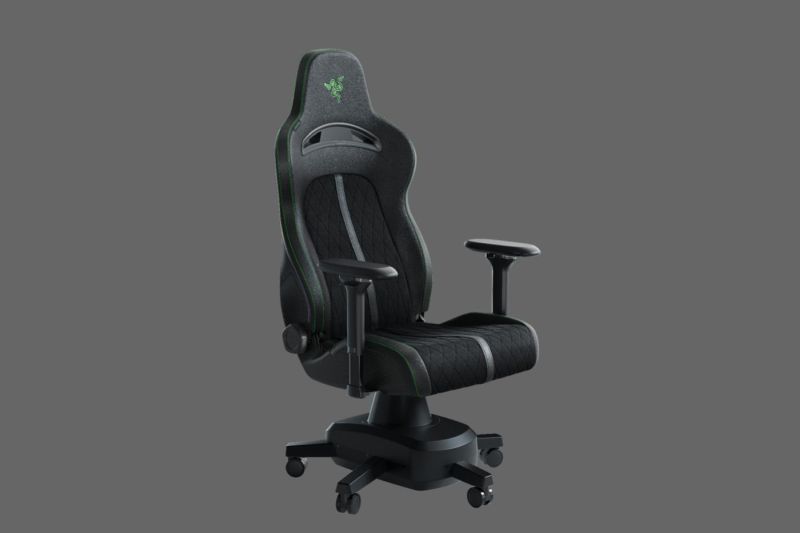 Have you ever dreamt of a gaming chair that shakes you, vibrates you, and even lights up? You ask and Razer delivers. Razer, the lifestyle brand for gamers has announced the Enki Pro HyperSense gaming chair that comes with a serious haptic motor built-in.
Teaming up with D-BOX for the haptic technology, which sits near the feet in the chair's base, the chair features a haptic engine with 65,000 haptic variations and tactile feedback of +/- 1 G-Force. The chair allows user to experience next-level immersion in gaming by utilizing haptics and providing physical feedback while gaming.
Noveto N1 Smart Speaker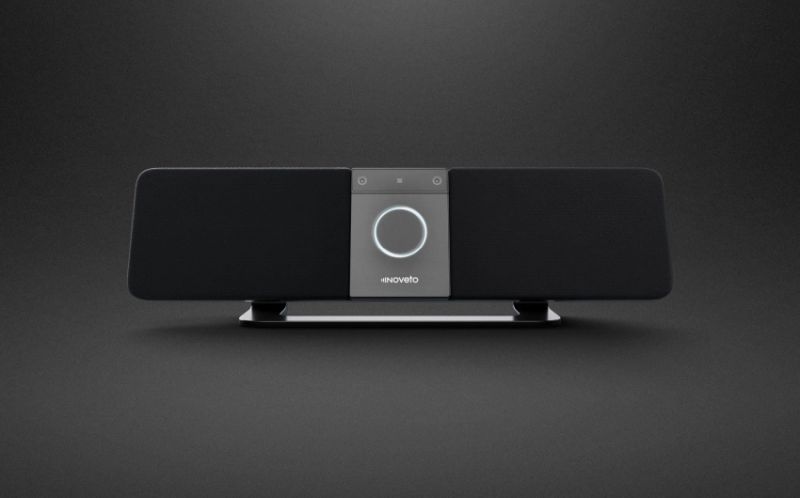 There are a lot of theories circulating in the market on who invented speakers and radios. But does it really matter now? It's all null and void considering how we've moved from radio and speakers to headphones. But hey, we are talking about the future here and the future is Noveto N1, a soundbar that beams audio straight to your ears.
Israel tech company introduced Noveto N1, an innovative speaker that provides an immersive and personal audio experience without the need for a wearable device. Noveto claims it can transmit ultrasound waves through the air and place it as sound pockets near the listener's ears for headphones-like experience without the wearable.
LG StanbyMe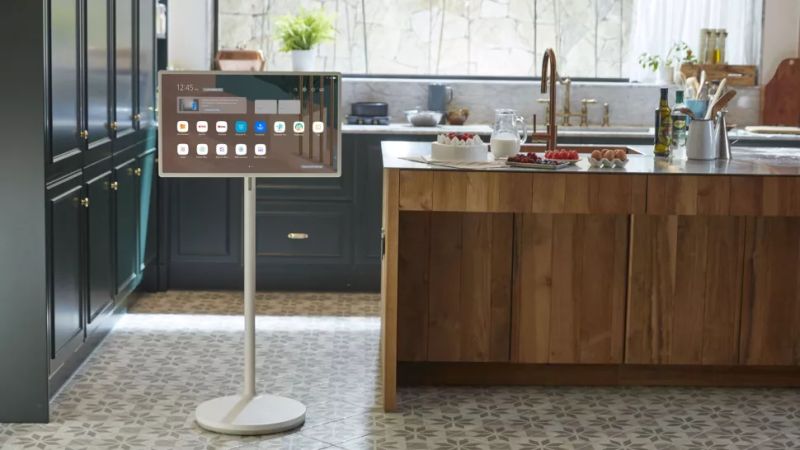 At CES 2022 intriguing appliances were found dime a dozen. What really stood out to me was LG StanbyME, a 27-inch TV that can operate wirelessly on battery power and be wheeled around on its height-adjustable stand. And not just this, a user can also detach the screen from the stand and flump the TV into his/her lap.
Being completely wireless, the device can also swivel – rotate or tilt in landscape and portrait orientation. In addition to this, StanbyME comes with a touchscreen interface and offers streaming apps like Netflix, Amazon Prime Video, and YouTube which you can view while toying around the TV on its stand.
Samsung Odyssey Ark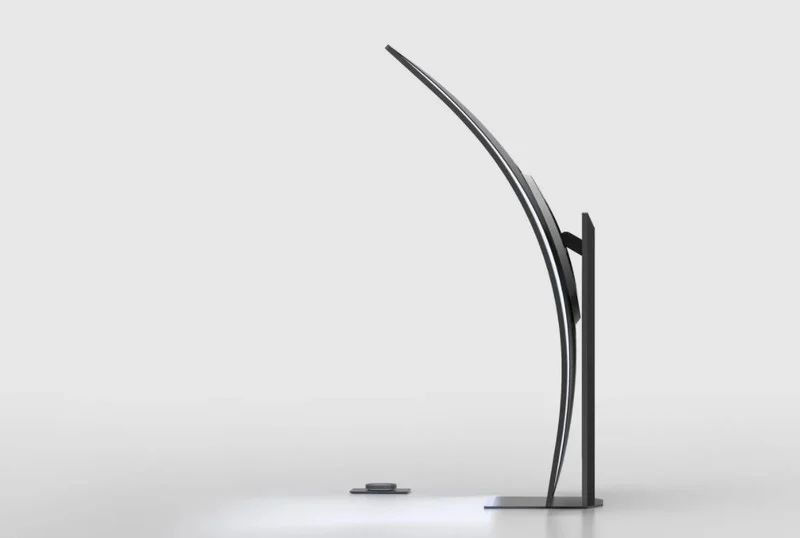 Irrespective of what LG and Sony bring to the table, Samsung is the big daddy when it comes to making massive curved gaming monitors. The 55-inch Odyssey Ark is a next-gen gaming monitor that can be used either horizontally or vertically. It can also be flipped 90 degrees into a portrait orientation for work.
Being the largest gaming monitor yet, the panel apparently features quantum dot color and Mini-LED backlighting for people doing everything from editing to gaming at home. The HAS (Height Adjustable Stand) pivot and tilt functionality, in addition to advanced ergonomic design, offers every gamer optimal comfort.
Also Read: The 10 Best Smart Home Devices Launched in 2021
Kohler Hanging Faucet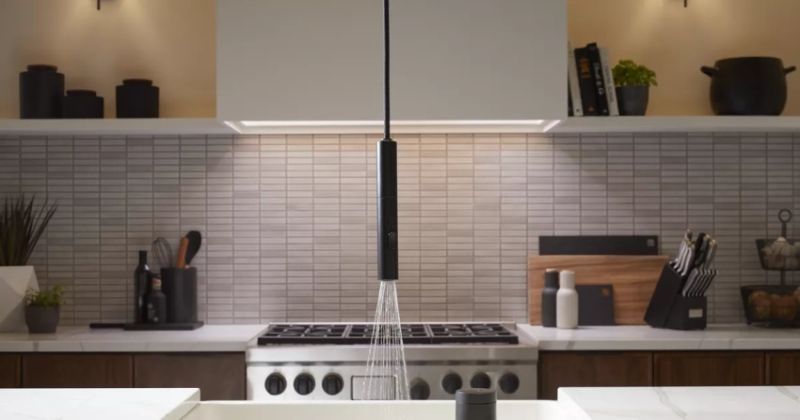 Kohler hanging faucet was undoubtedly one of the coolest smart home gear from the show. Designed to make cleaning easier, the faucet comes equipped with a fully adjustable hose and 180-degrees rotation which one can control wirelessly.
Dubbed Purist Suspend, the faucet streamlines your kitchen tasks without adding clutter to your workspace with the help of a battery-operated Bluetooth remote puck. The controller manages the temperature and the volume of water to be dispensed.
Samsung Freestyle Projector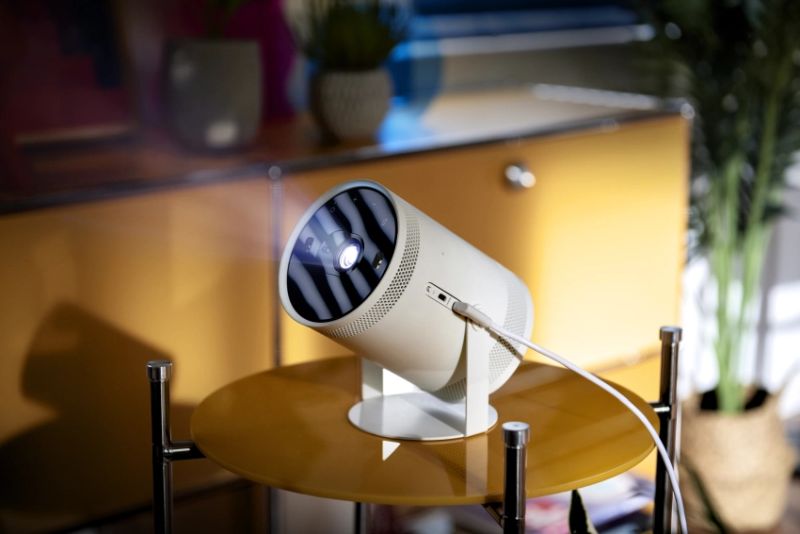 This Freestyle projector by Samsung double duties as a smart speaker. Combining a projector, smart speaker, and ambient light in a compact device, this gadget is completely portable and operates on batteries.
The projector can be taken for entertainment outdoors and also features a versatile stand that allows rotation of up to 180-degrees. The projector comes with full auto keystone and auto-leveling features that automatically adjust the screen on any surface at any angle.
nfant Smart Baby Feeder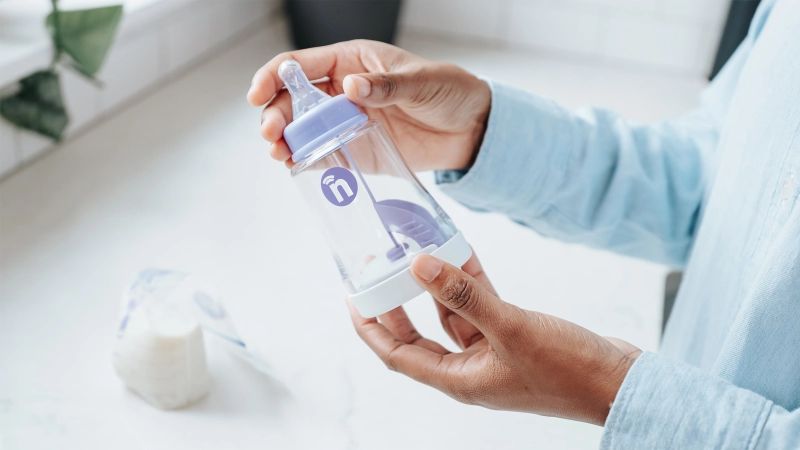 An event dominated by projectors, TVs, and Soundbars also showcased a smart baby feeding system. nfant labs, a digital health company unveiled Thrive Feeding System, at CES 2022. Whether you as a mother or a parent choose to breastfeed or bottle-feed your ward, it is important to optimize the right positioning and right nipple speed.
The nfant Thrive Feeding System applies smart technology and relies on sensors that are placed in the bottle to determine baby feeding. The output is conveyed via Bluetooth to a smartphone app showing mothers and guardians exactly how the baby is feeding.