Chocolates are considered to be one of the best gifts of all time, whether you want to impress your lover or celebrate special occasions with family and friends. Despite being a great gift, there are several reasons why it is a fantasy food item for people across the globe.
Chocolate is not just a sweet retreat and mood-enhancer, but also a healthy delicacy. They are available in different sizes, shapes, and varieties, so people have a lot of options to decide on their favorite. If you're a die-hard choco-fanatic, you can end a dinner party debating over the best chocolate and even try to judge people by their chocolate choice.
Today is World Chocolate Day and what you have planned for the day is up to you, but we are trying to make sure that you enjoy the day in the best way. On the sweet occasion, we have compiled a list of best chocolate arts that are too impressive to eat. These edible creations taste good and appear like artistic showpieces, stunning enough to leave you baffled.
Edible chocolate teapot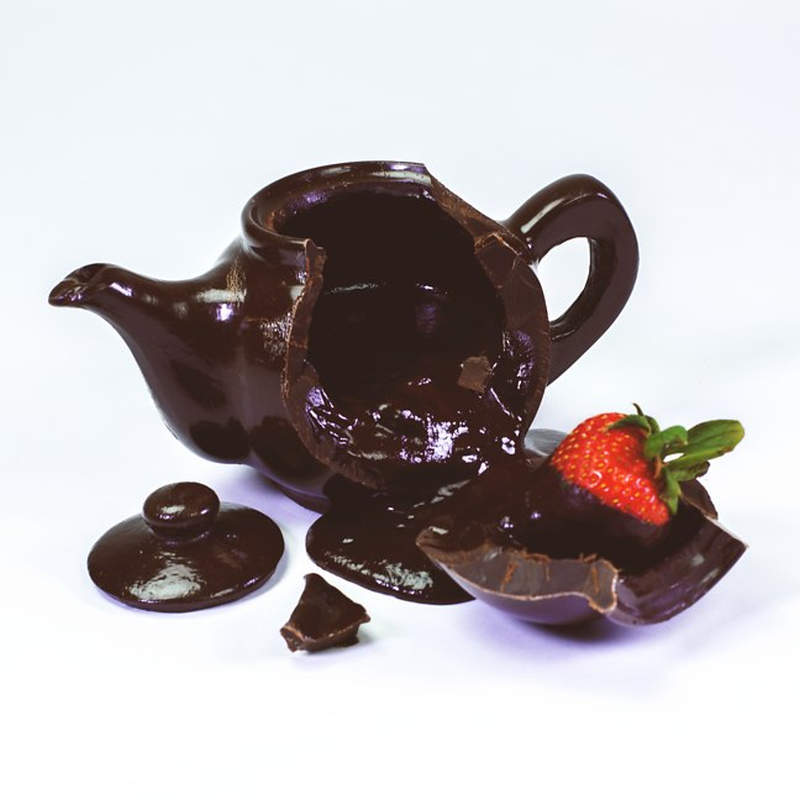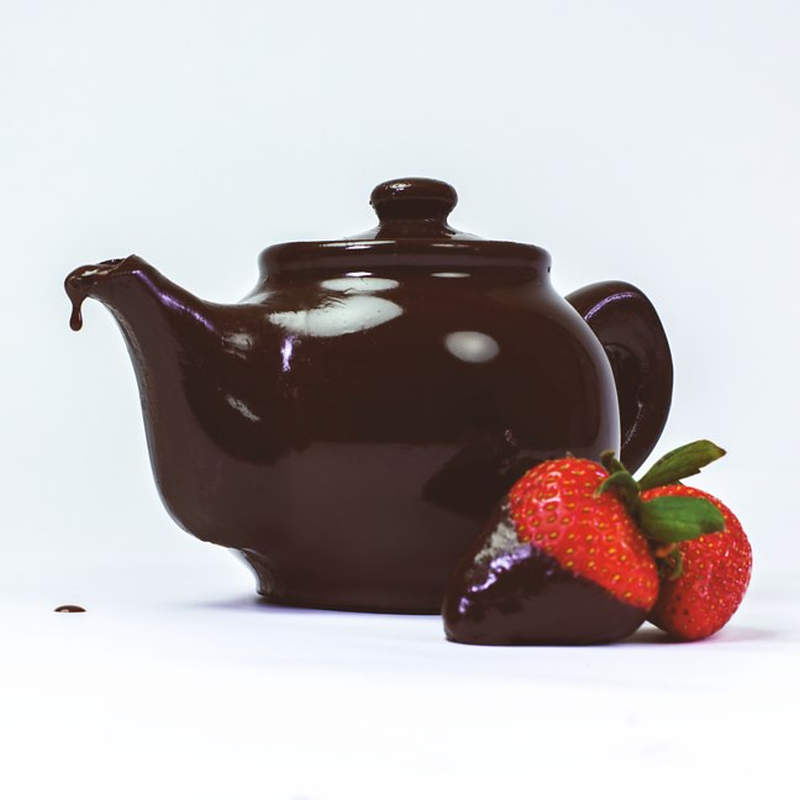 Sold by the online retailer Firebox, it is world's first real chocolate teapot that starts melting gradually as you put in hot drinks. You have to eat it before it melts completely. It is a great tableware for people who like chocolate-infused tea.
Chocolate camera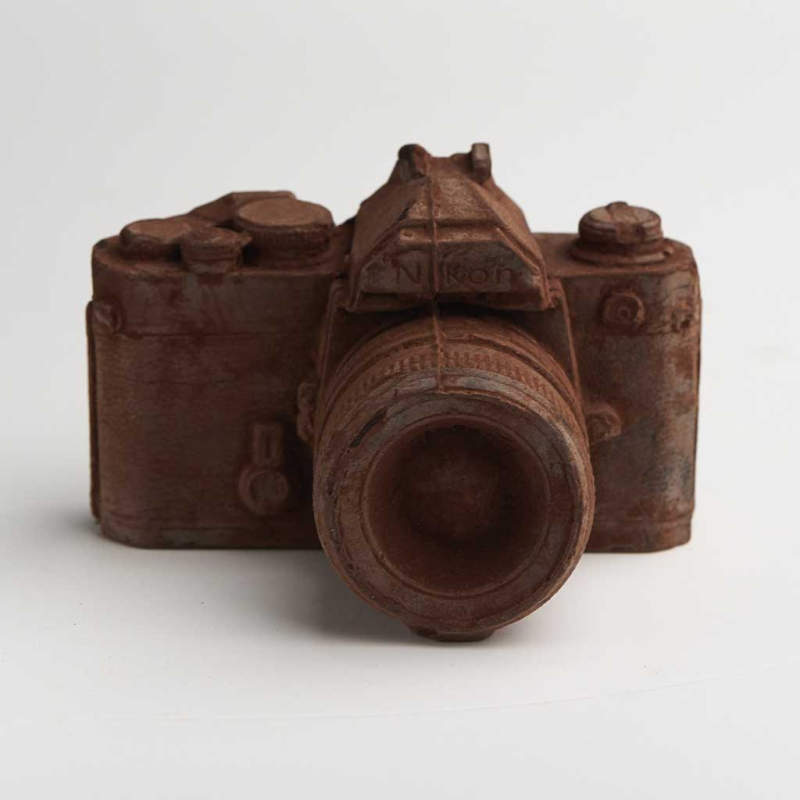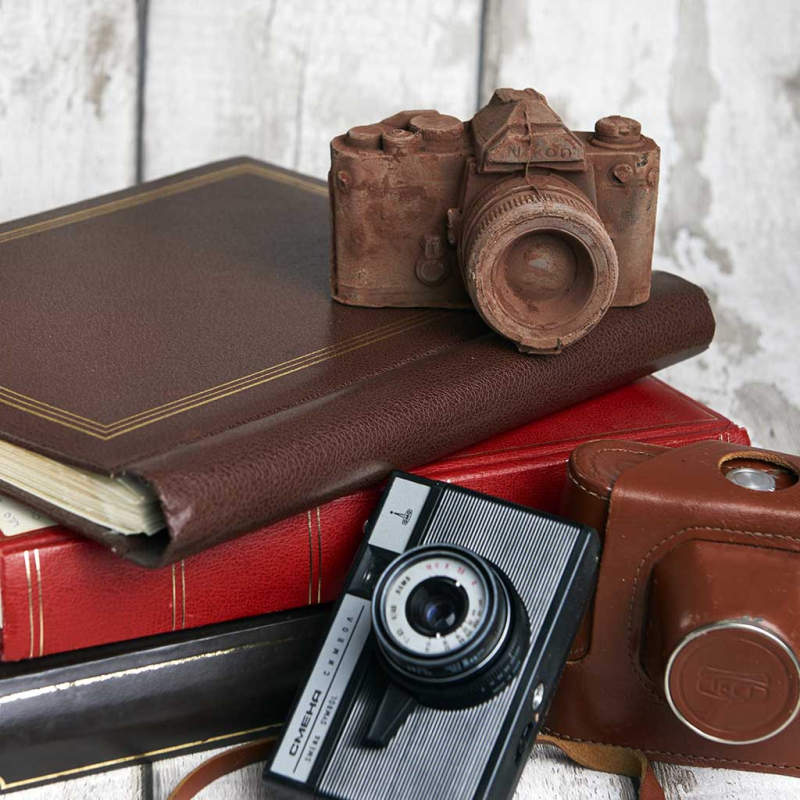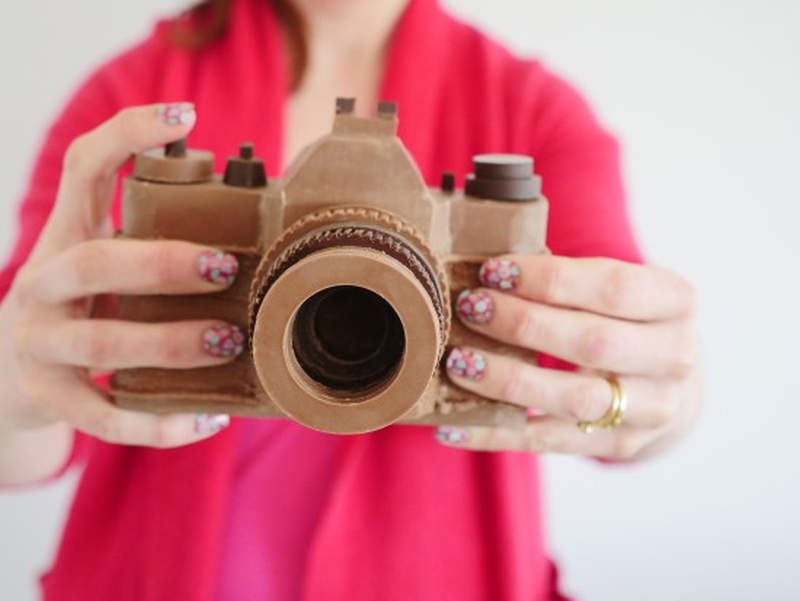 There are a lot of photography fans and chocolate cameras are a perfect gift for them. If you have enough passion, it is not that hard to turn the chocolate bars into a fabulous camera.
3D-printed chocolate treats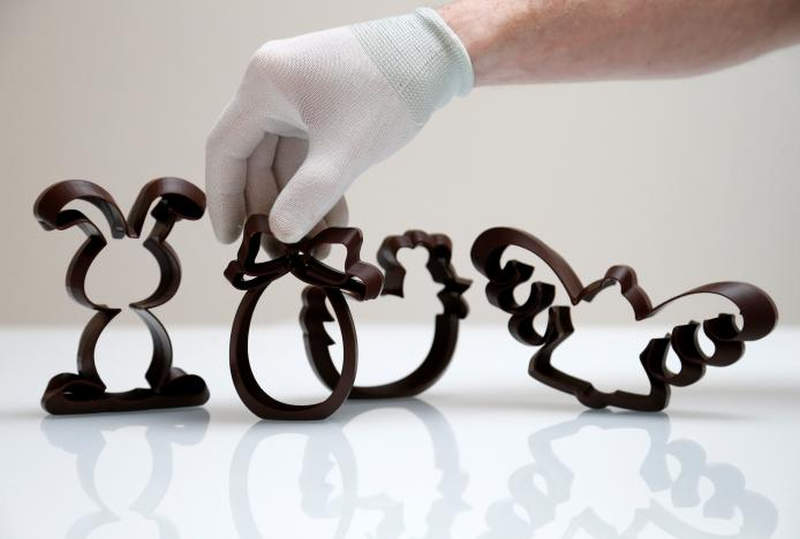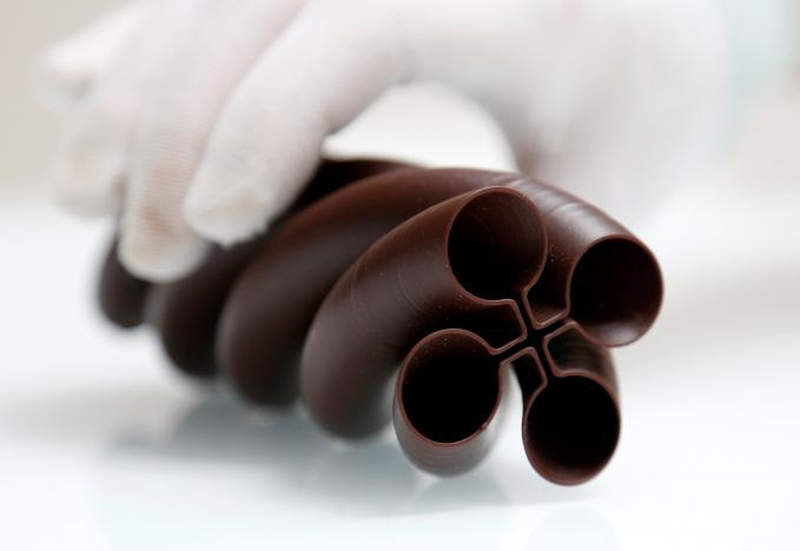 Belgian chocolate shop Miam Factory has developed a 3D-printing machine that can melt chocolate into desired shapes. These 3D-printed chocolate treats can also be engraved with desired messages or logos.
Star Wars Millennium Falcon chocolates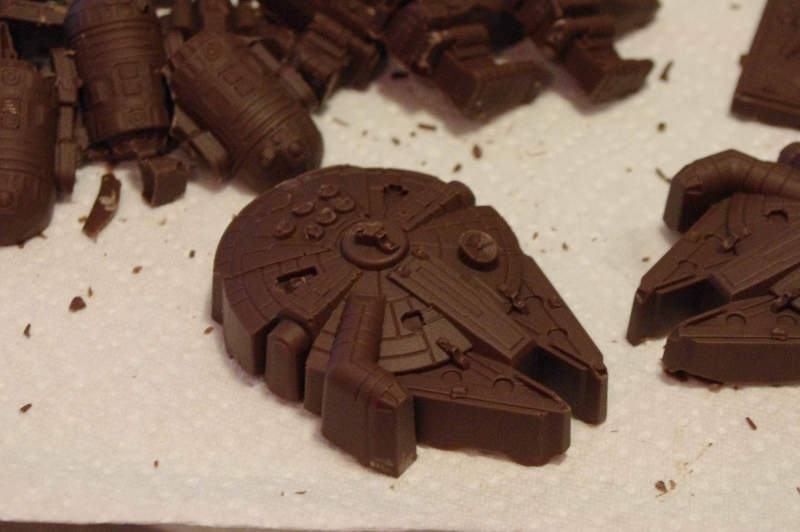 These fully edible chocolates in the shape of Star Wars Millennium Falcon are perfect to wish your Star Wars foodie friends.
Valentine's chocolate sculptures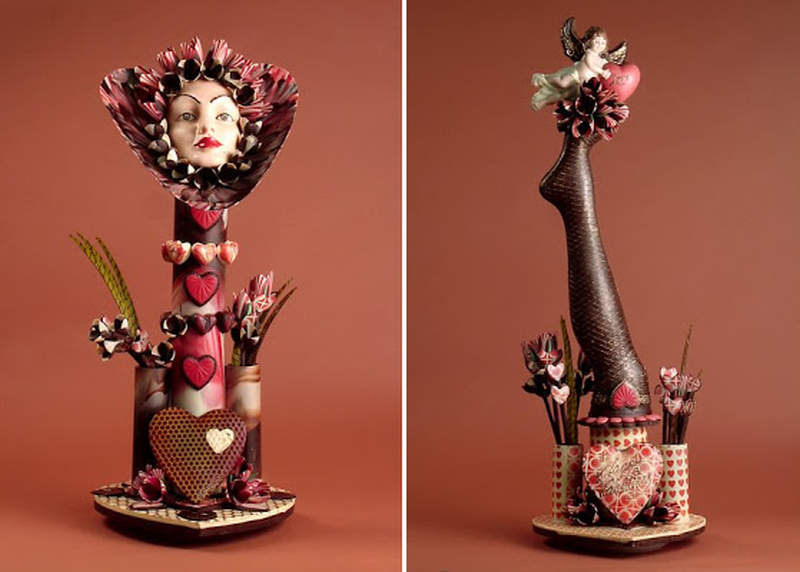 These artistic and intricately detailed chocolate sculptures are made by Joseph Schmidt. They are really amazing and can be great for celebrating the Valentine's Day.
Lumiére au Chocolat (Chocolate lamp)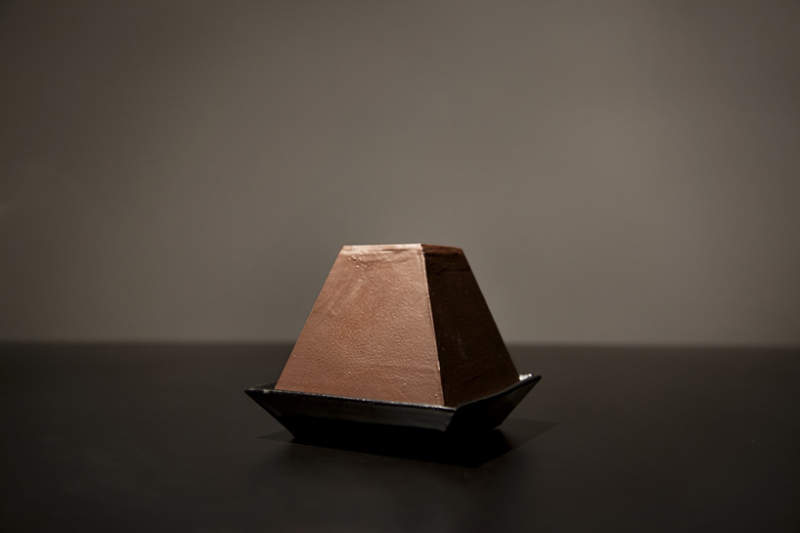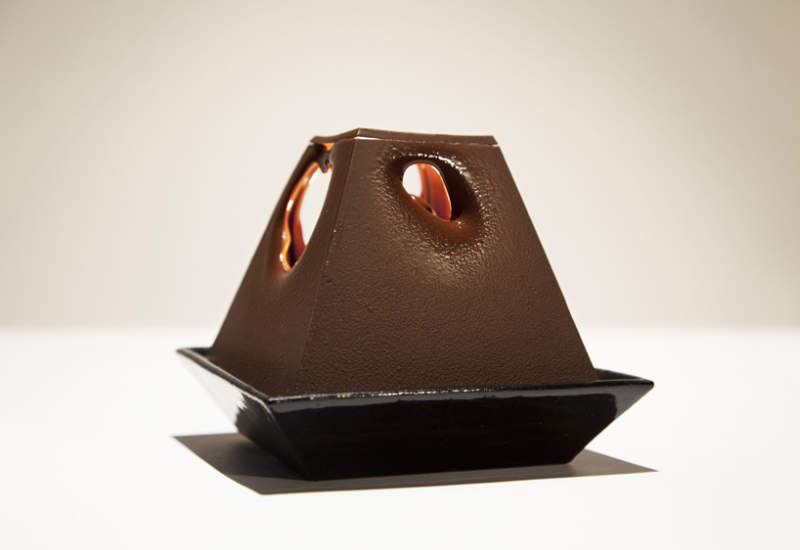 Stockholm-based designer Alexander Lervik unveiled this Chocolate lamp at Lightworks exhibition, 2013. At first, it looks like a simple pyramidal chocolate, but as soon as the lamp is turned on, the heat starts melting the chocolate to spread the light.
Chocolate video game controller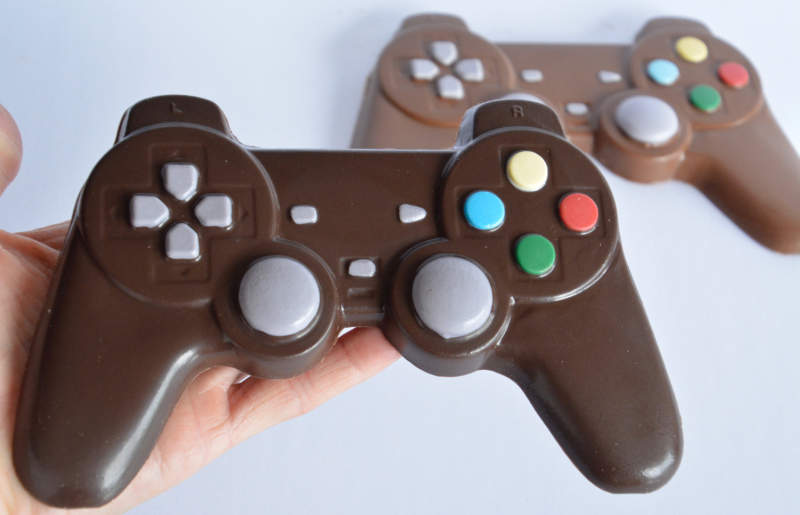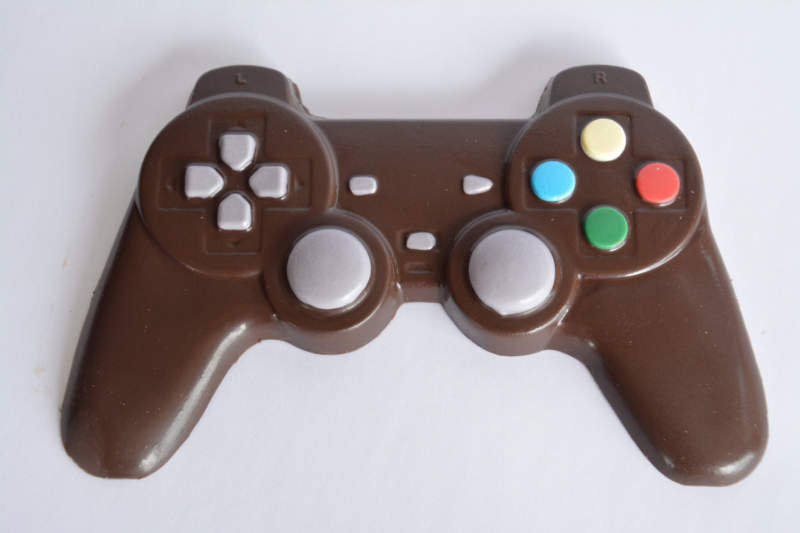 This chocolate video game controller by Denise Schreiber is perfect to prank your friends or family, as they won't be able to guess it is made of chocolate.
Chocolate toolbox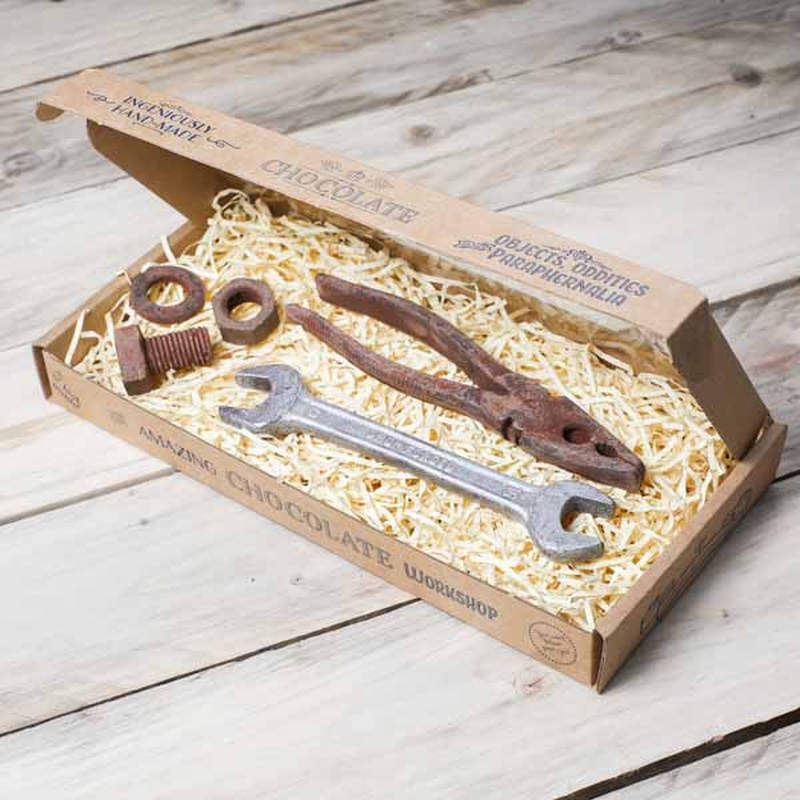 If you are a proud builder who loves chocolate and wants to keep his toolbox along, then this chocolate toolbox by Amazing Chocolate Workshop might fulfill your both wishes at once.
Chocolate bathroom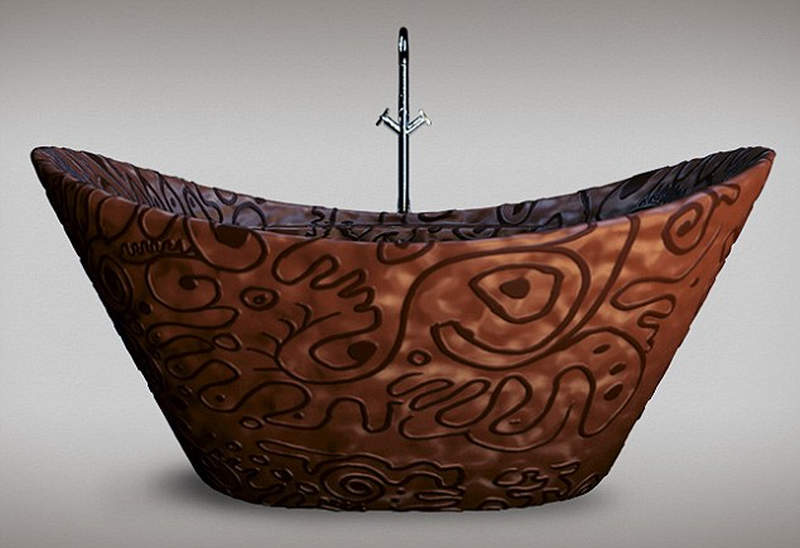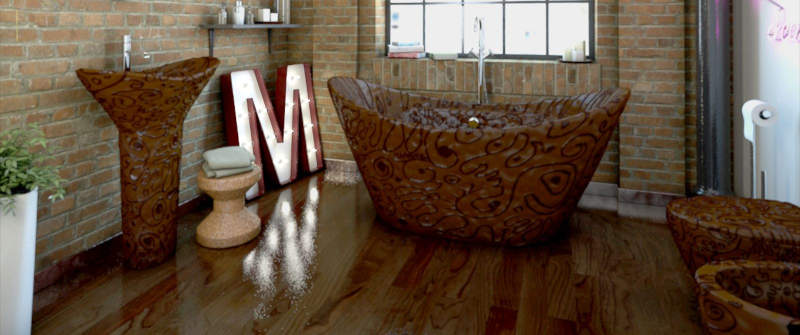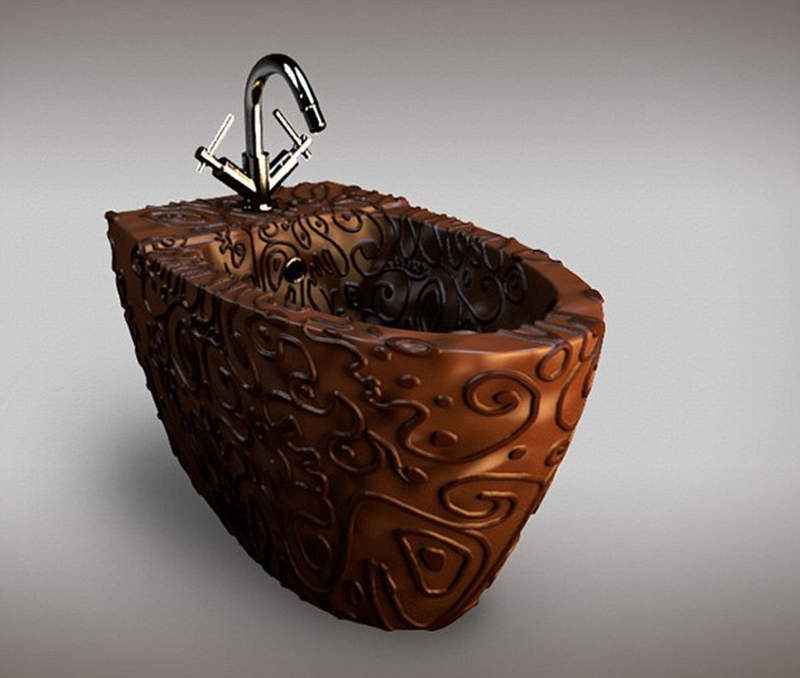 UK-based company Bathrooms, in collaboration with London's famous chocolate shop Choccywoccydoodah, has created an edible bathroom collection that includes a bathtub, wash basin, and a bidet made out of 100-percent Belgian chocolate.
Chocolate Lego bricks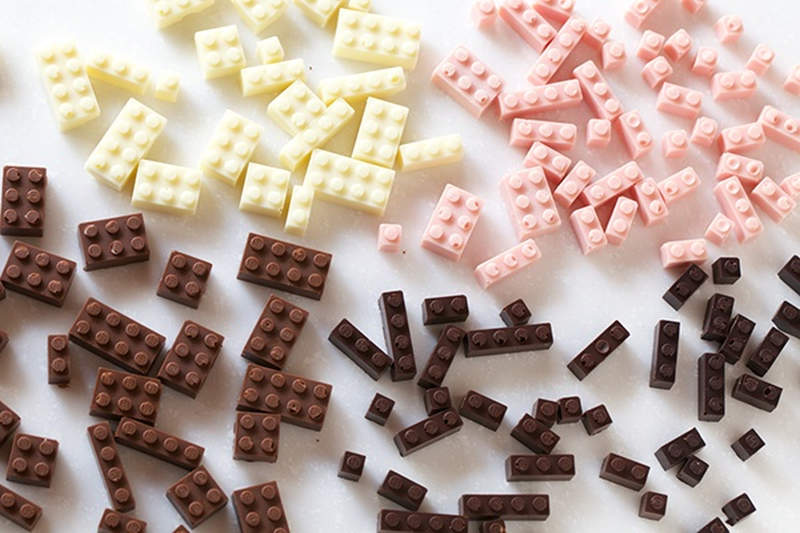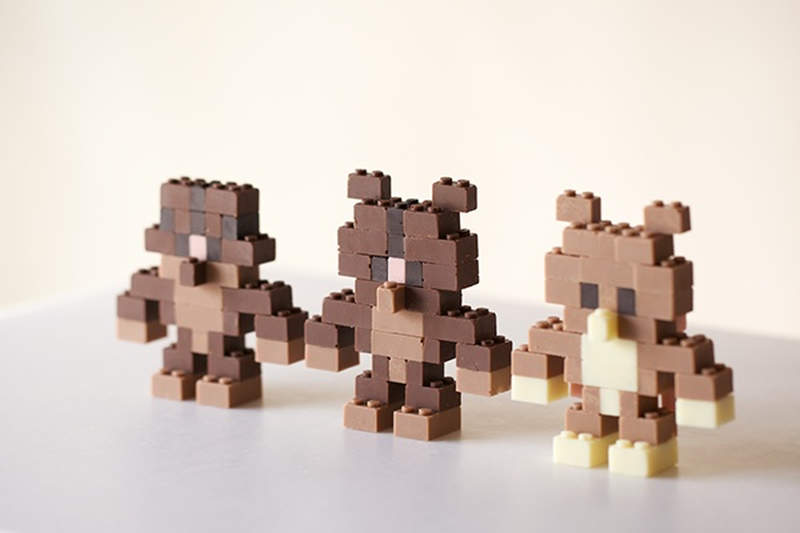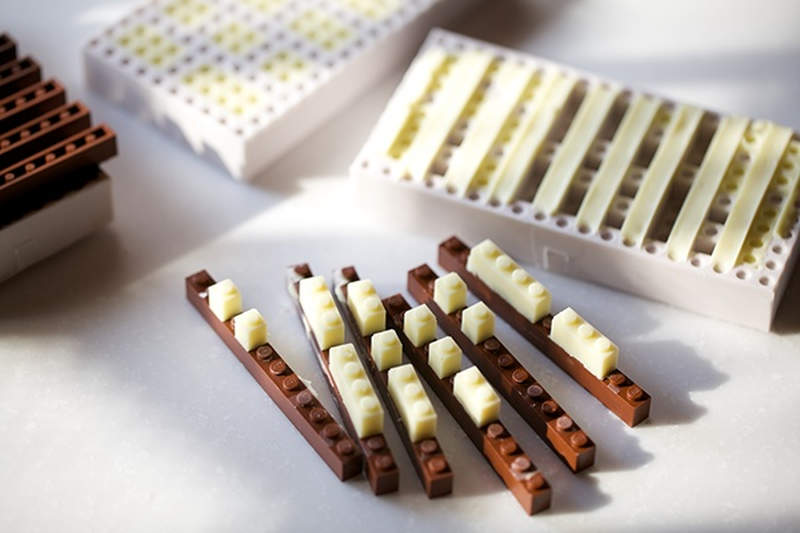 Japanese designer Akihiro Mizuuchi has created a set of moulds, which she fills with melted chocolate to form edible Lego bricks. It is a great idea to build sweet things and eat them later.
Chocolate gun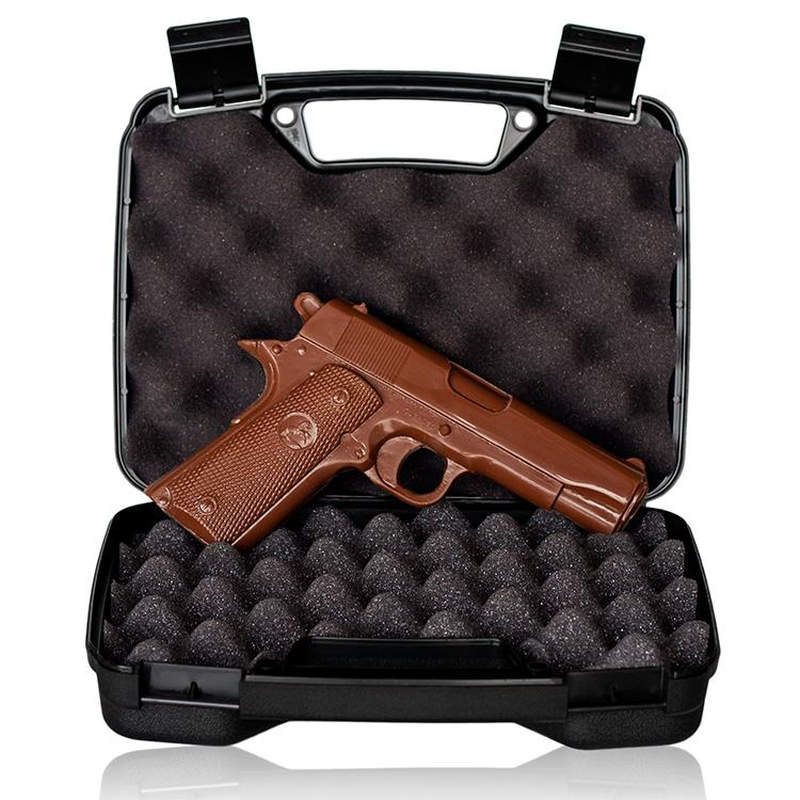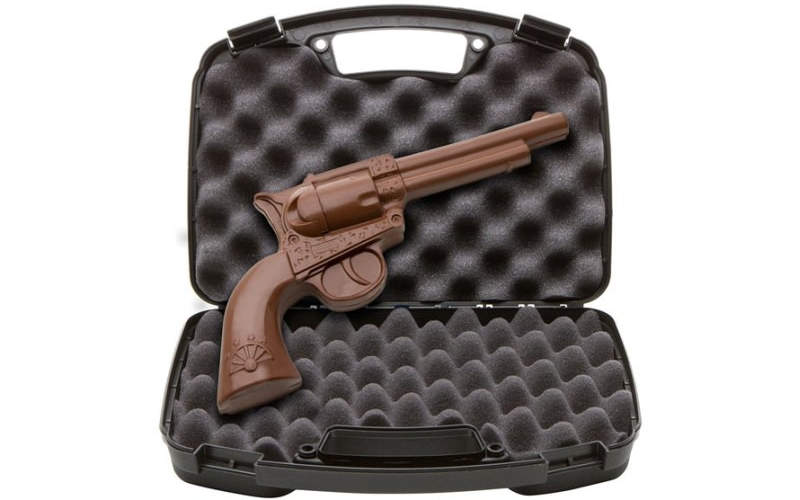 If you're obsessed of weapons, this chocolate replica of a revolver is the one of the best gifts you might like to get on your birthday. As it comes with a real gun case, you can show off it to your friends.
Chocolate dragon sculpture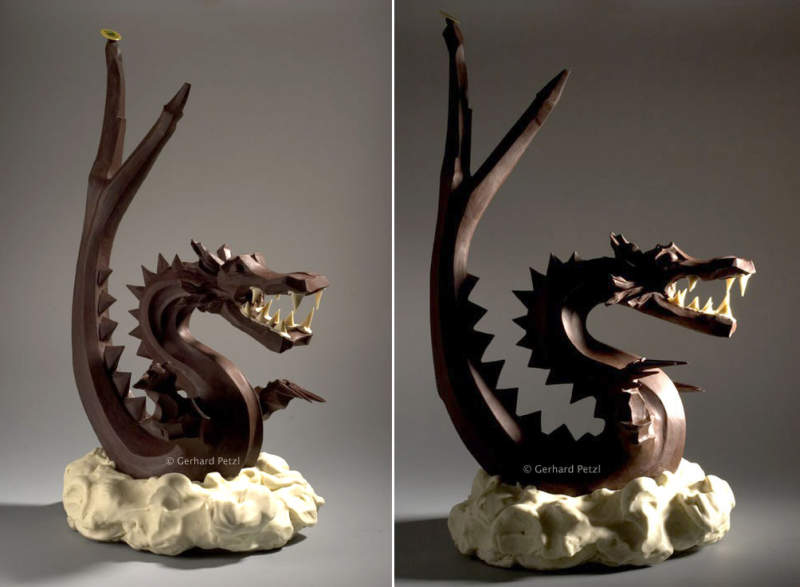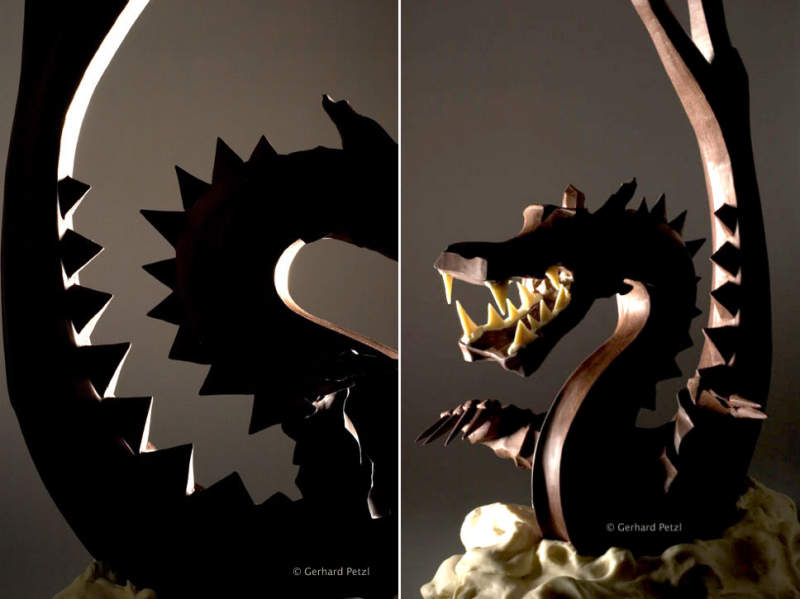 Made by award-winning chocolate artist Gerhard Petzl, this one-of-a-kind chocolate sculpture of a dragon is so realistic that it might strike fear into viewers.
Edible chocolate shoes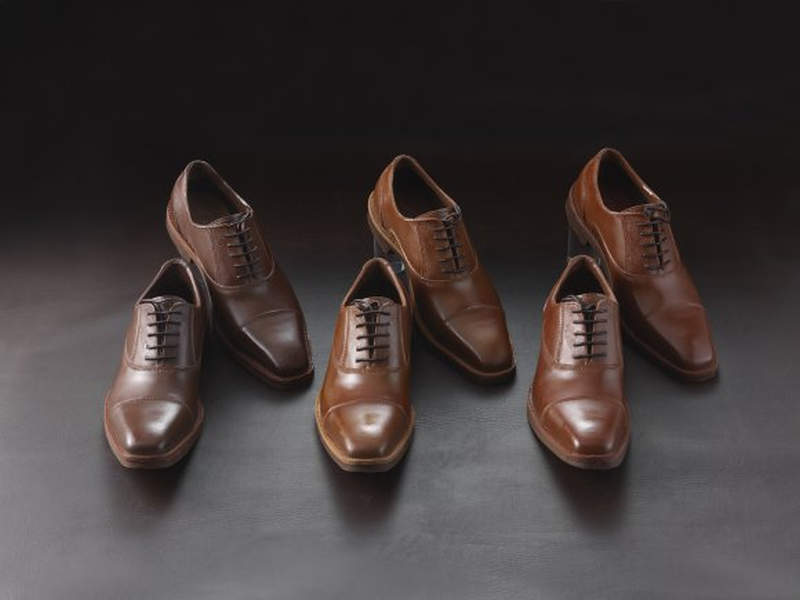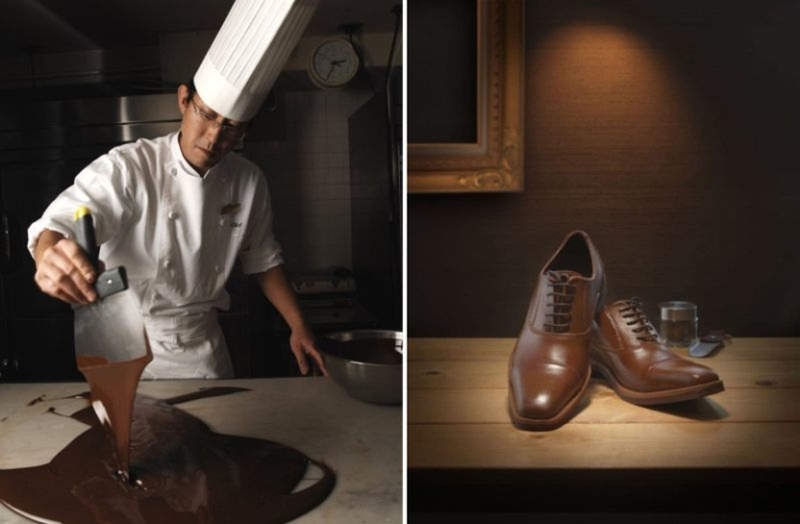 Dubbed as Gentleman's Radiance, these realistic-looking chocolate shoes are perfect to fool your friends. Each pair of shoes comes complete with shoe care accessories including shiny shoehorn and a case of shoe cream, both made from chocolate.
Chocolate gaming dice set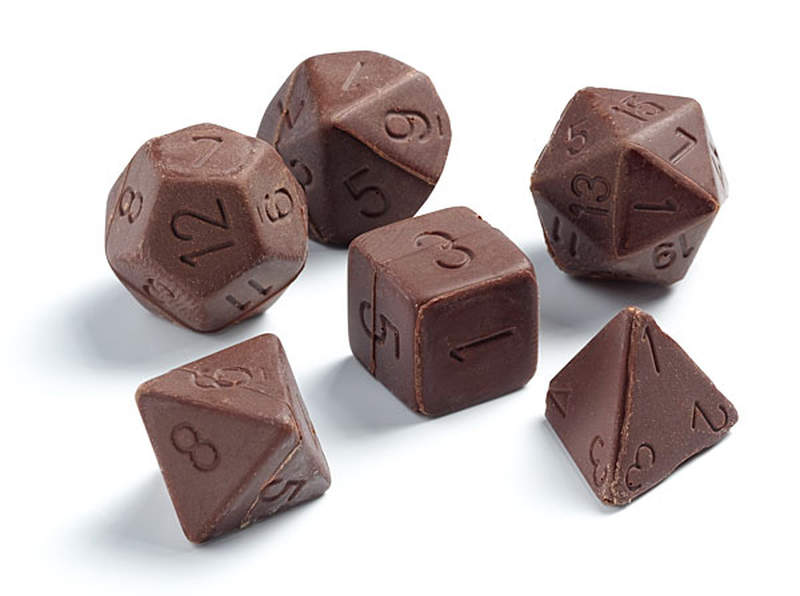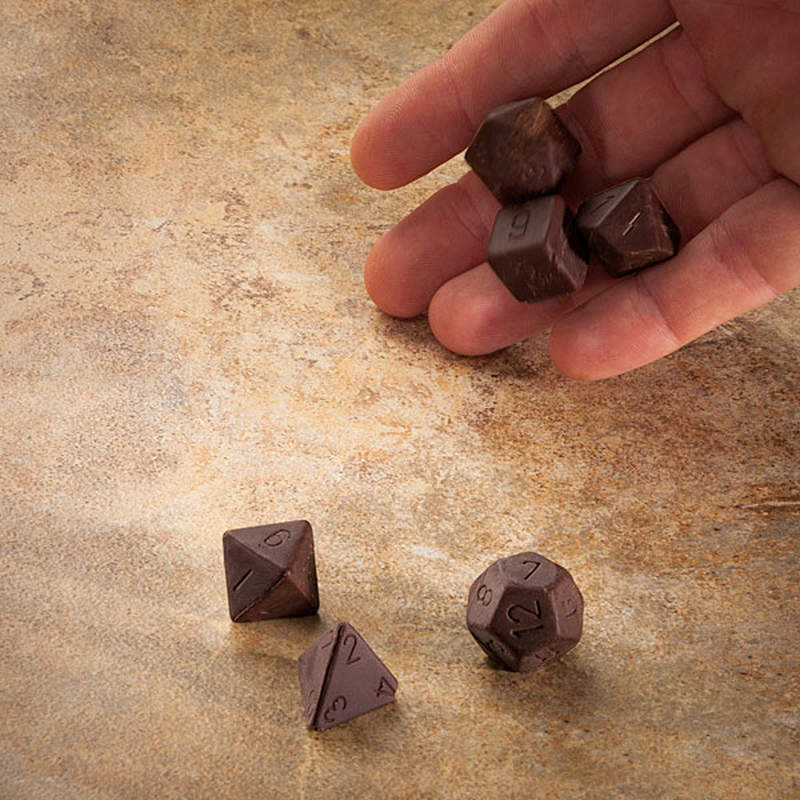 This delicious and edible gaming dice set is ideal to satisfy your sweet tooth, share with friends, and play various RPG games, all at the same time.
Chocolate couch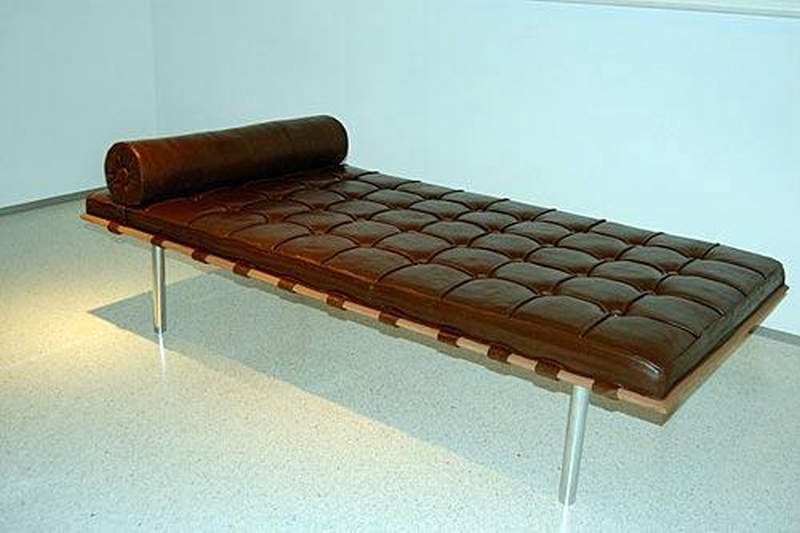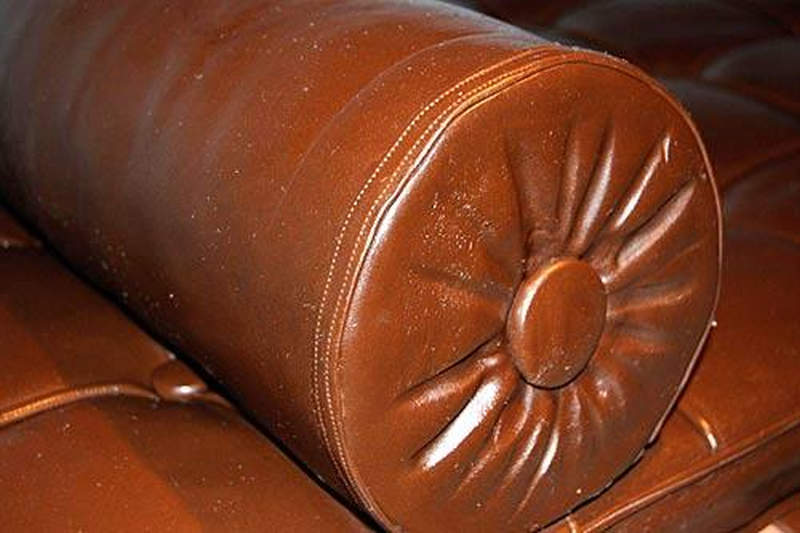 Argentinian artist Leandro Erlich created this chocolate couch for an art exhibition named 'Let Them Eat Art' in 2009. The sofa details, including buttons and stitching, are made of chocolate.
Chocolate Ferrari Car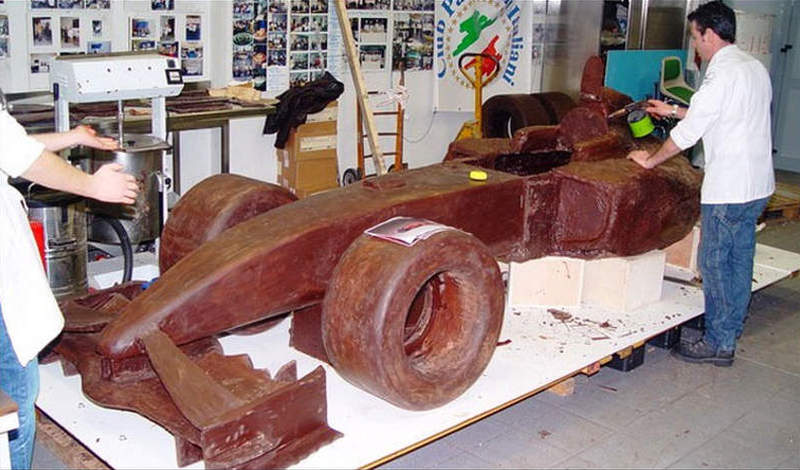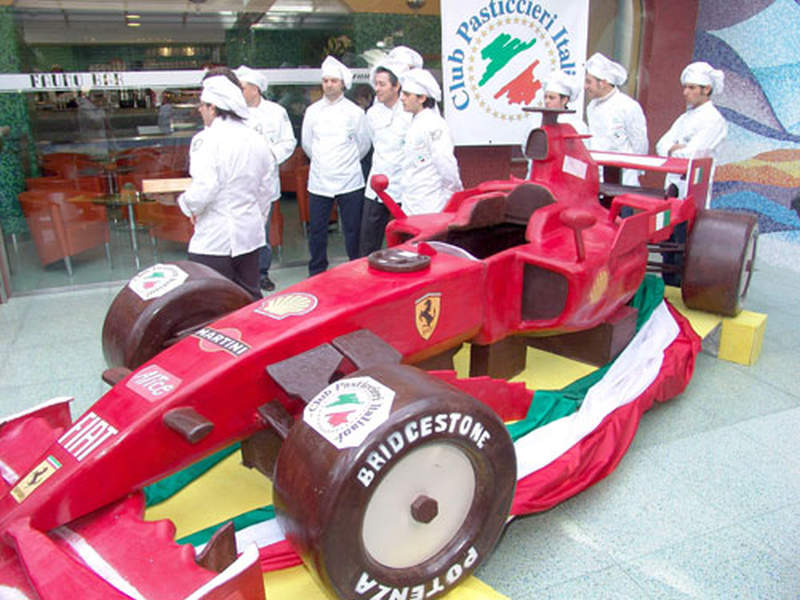 This full-size Ferrari F1 car was made entirely from 2,000 kilos chocolate for a party organised by the Scuderia Ferrari Club Napoli back in 2008. The car was also coated in a sweet Ferrari red top layer to resemble a real Ferrari.
Flatpack chocolate Christmas tree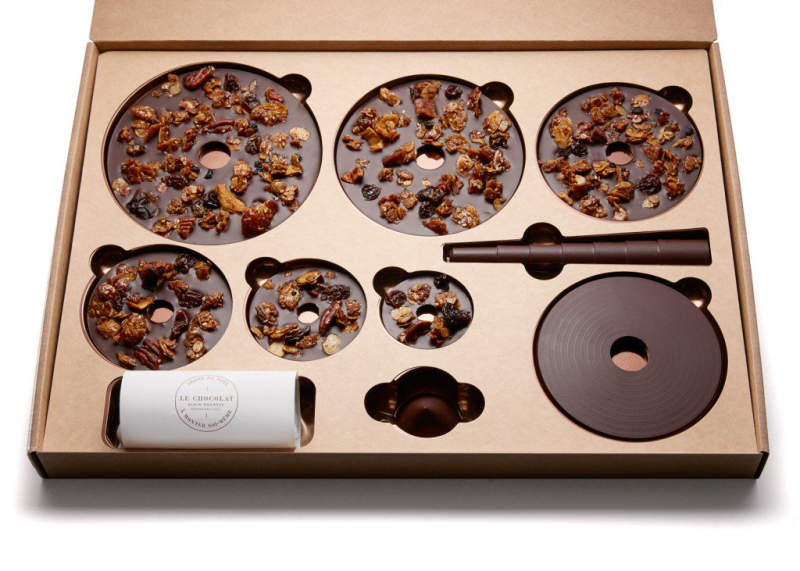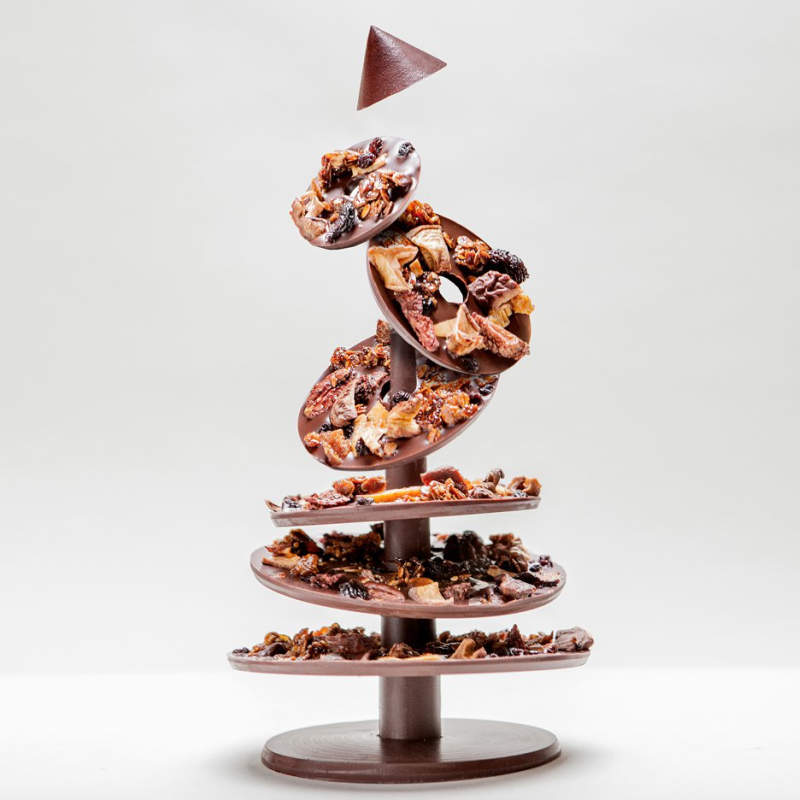 French chocolate company Alain Ducasse created a 20-centimetre-tall chocolate tree that is assembled using six dark chocolate discs. Each chocolate disc has a hole in the center to stack the discs through a central chocolate rod.
Chocolate dress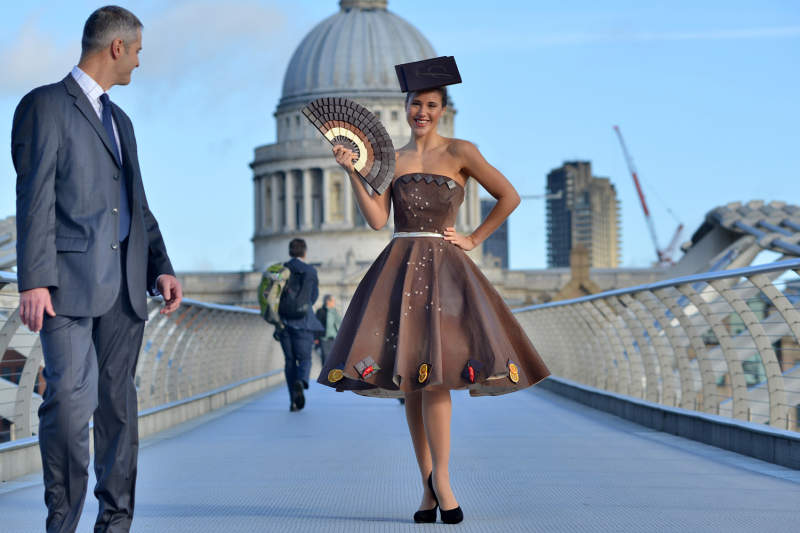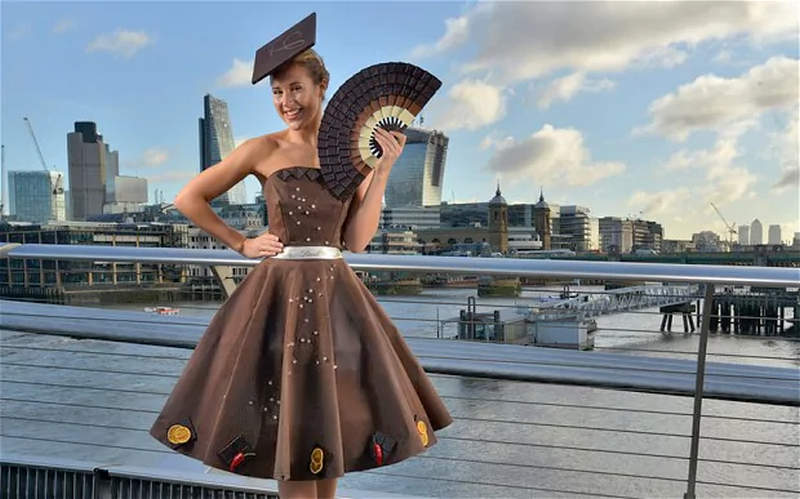 Swiss chocolatier and confectionery company Lindt collaborated with Graduate Fashion Week 2013 award winner Lauren Smith to create an edible frock entirely from chocolate. It was unveiled at world famous fashion show Salon du Chocolat in London.
Chocolate hat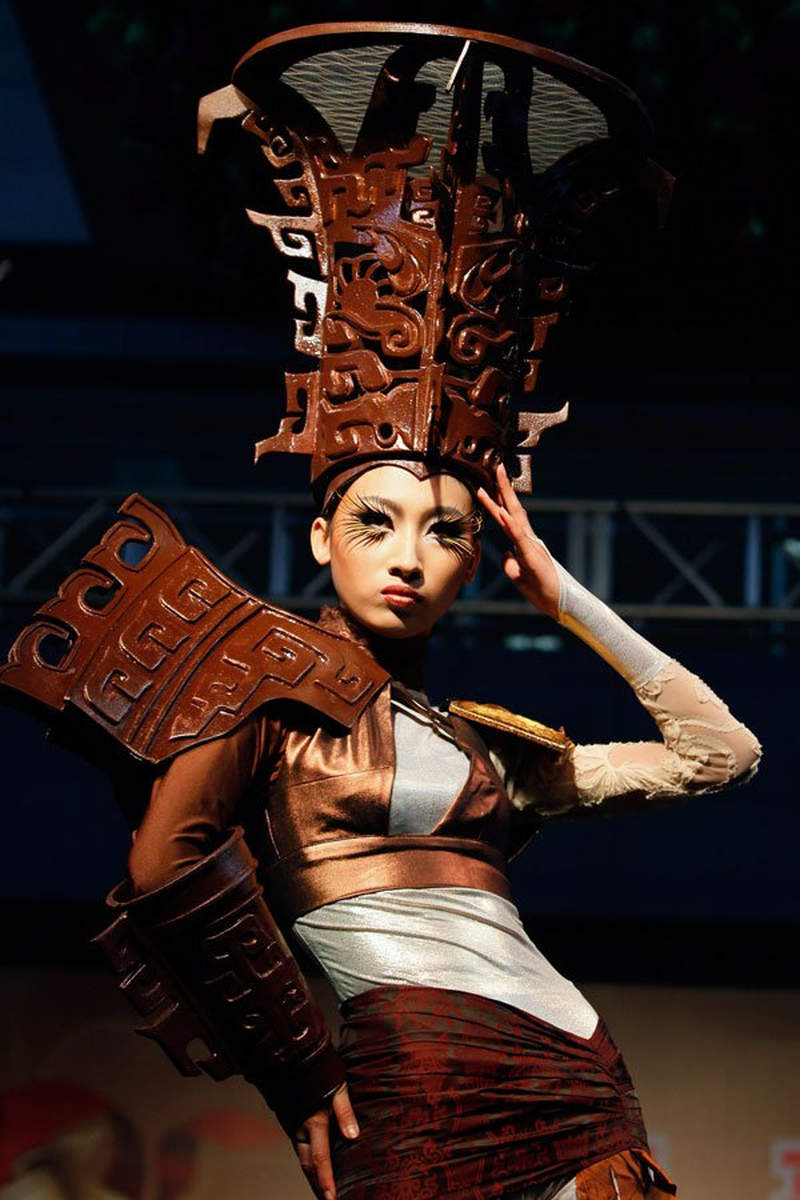 Fashion designer Lin Guodong created the chocolate hat for World Chocolate Wonderland exhibition in 2011. It is China's first theme park made entirely of chocolate.
Chocolate Eiffel Tower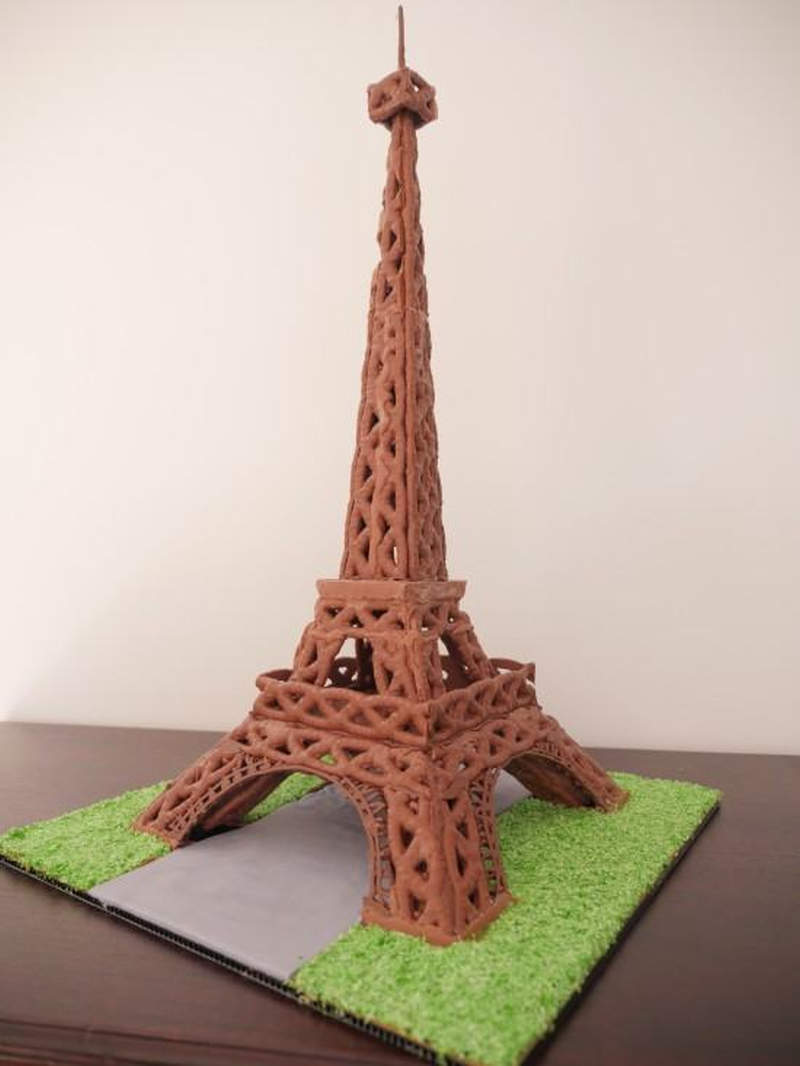 This amazing architectural chocolate art is made by Ann Reardon, the owner of 'how to Cook That.'
Edible chocolate candles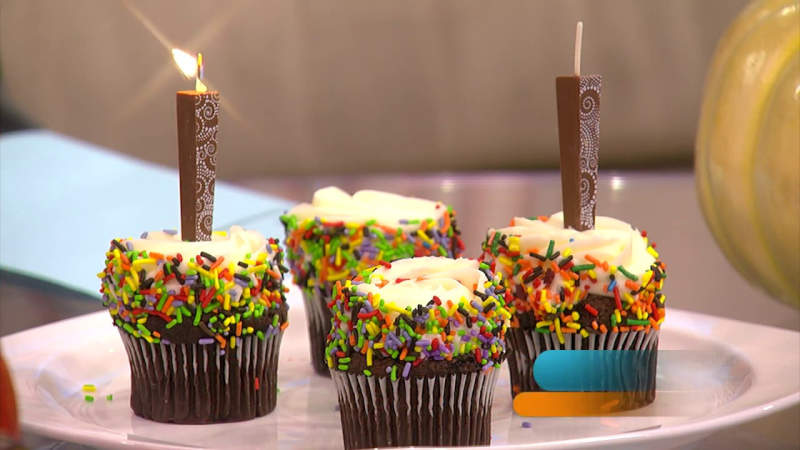 These edible chocolate candles by 'Let Them Eat Candles' are perfect birthday treats for little ones as they will love to eat after blowing them out.
Chocolate vinyl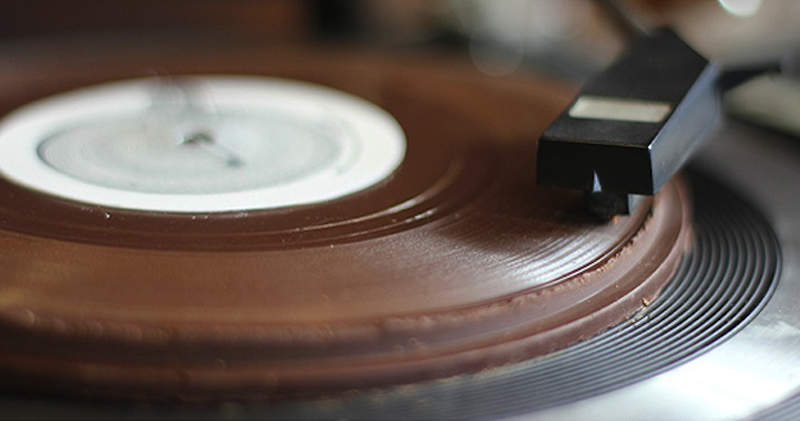 Punk band Fon Biskich from Croatia has used hard, high-cocoa content black chocolate on an old record press to carve grooves into the record. The best thing is, it can be eaten off after you have played it a few times.