Kids not sleeping in their bedroom can be a hassle for parents who want some privacy. The reason for this can be anything from fear of sleeping alone, to even liking the coziness of sleeping with the parents. That's what Redditor Dericrw (under the name Oklahoma Kid Designs on Facebook) and his wife were bugged by, so they decided to make a Star Wars bedroom with a loft bed for their son. Sounds pretty cool, doesn't it?
The Oklahoma couple built a ceiling-mounted Millennium Falcon kids bed for their son. Designed and built in the shape of the Millennium Falcon cockpit, the loft bed has a television, Nerf guns, and lightsabers; all inviting the kid to spend more time inside it, and perhaps enjoy a good night's sleep.
With space-saving on top of the parents' minds, they made good use of the 10 feet long and five feet wide room. As you might have noticed, the Millennium Falcon bed emulates just one section of the real spaceship. That's because of the constricted space Dericrw and his wife had to work with.
Also Read: This Millennium Falcon Bed is Built for Young Jedi
But they cleverly placed a vinyl mural of the ship behind the wall to put forth a visual effect of the thing flying in hyperspace. This is well complemented by the Death Star hallway pattern on one wall which hides the Nerf guns and lightsabers inside a closet.
Leaving nothing to chance, the couple tweaked the lighting of the room to match the cool kids' bed. On the inside, the otherworldly kid's bed welcomes the little intergalactic traveler with Star Wars bedding, depicting popular characters from the franchise.
The sleep pod is high on comfort too as the couple has installed a fan for air circulation. To make it easy for the kid to get inside, there is a sturdy staircase attached to it.
It would be safe to say that this is yet another eye-popping creation from a super dad, just like some other cool builds we have seen in the past.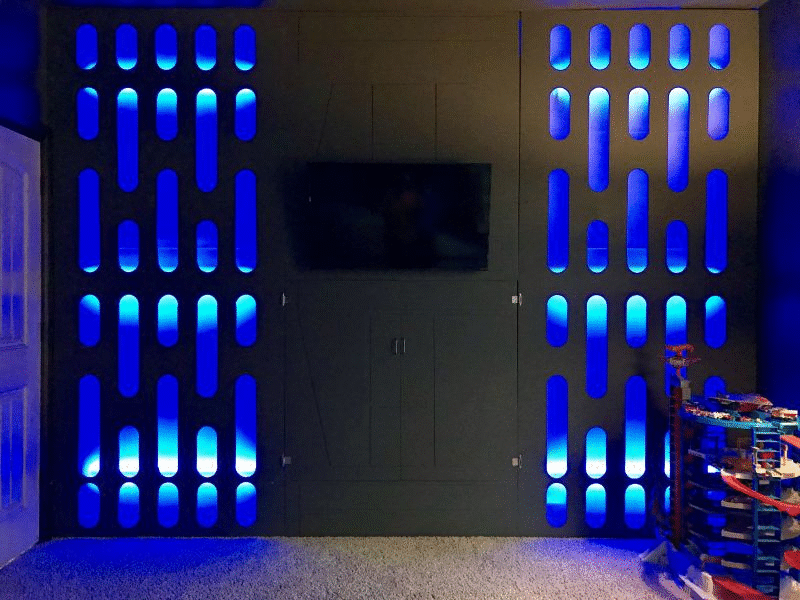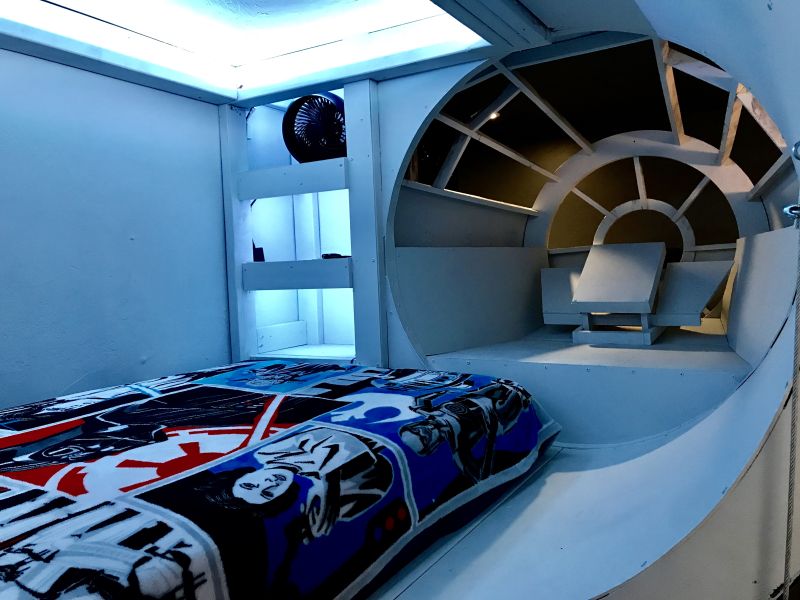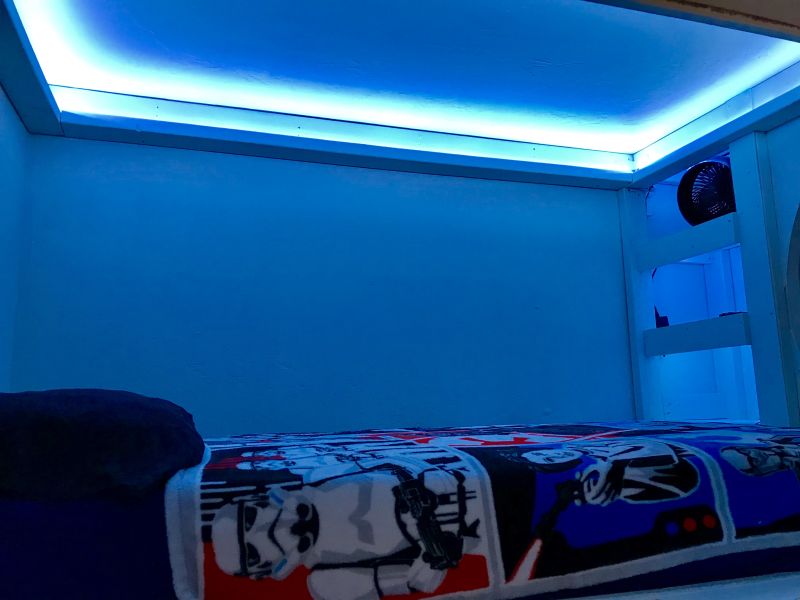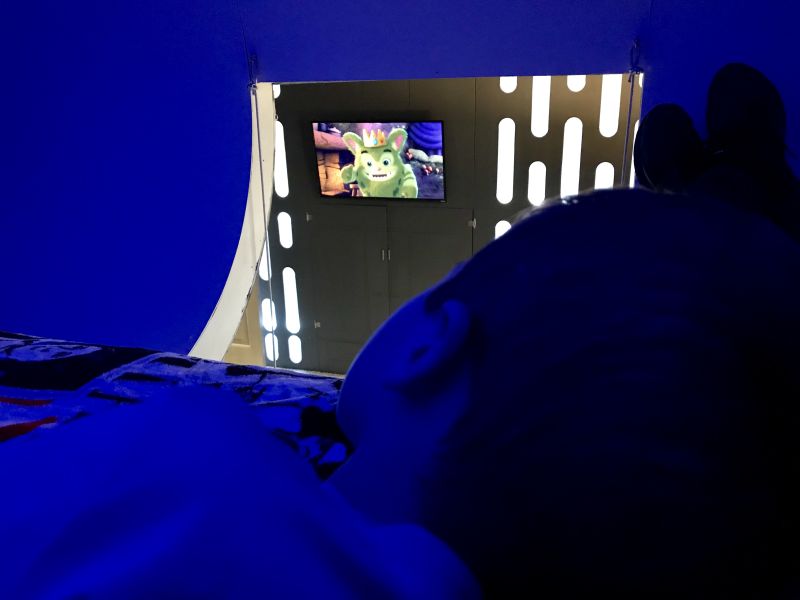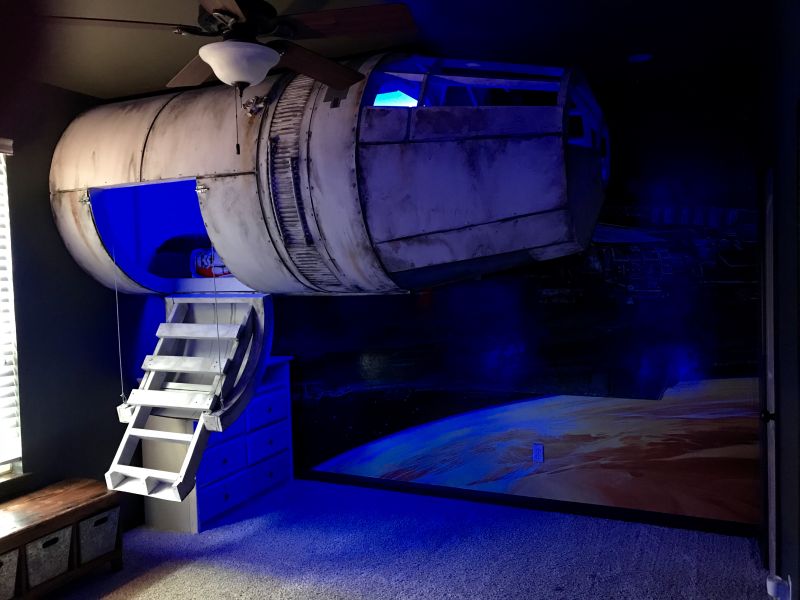 # Pictures from the making of Millennium Falcon bed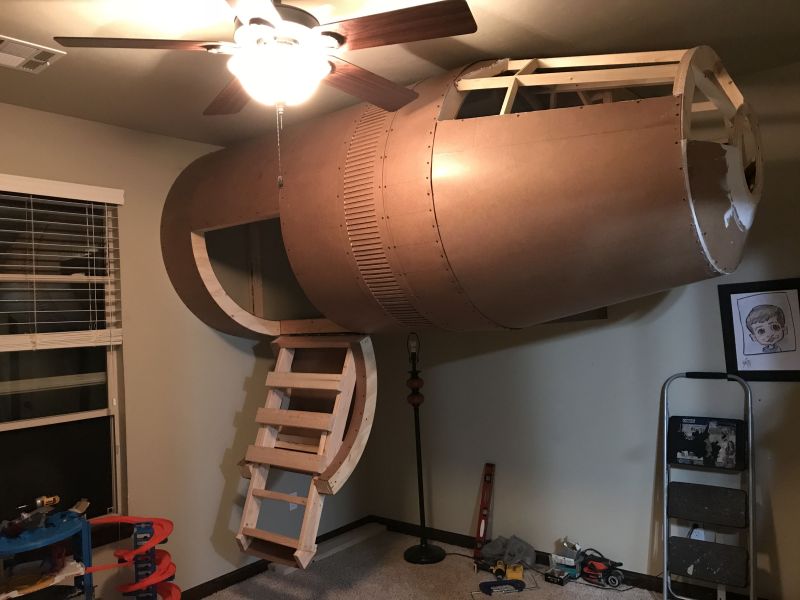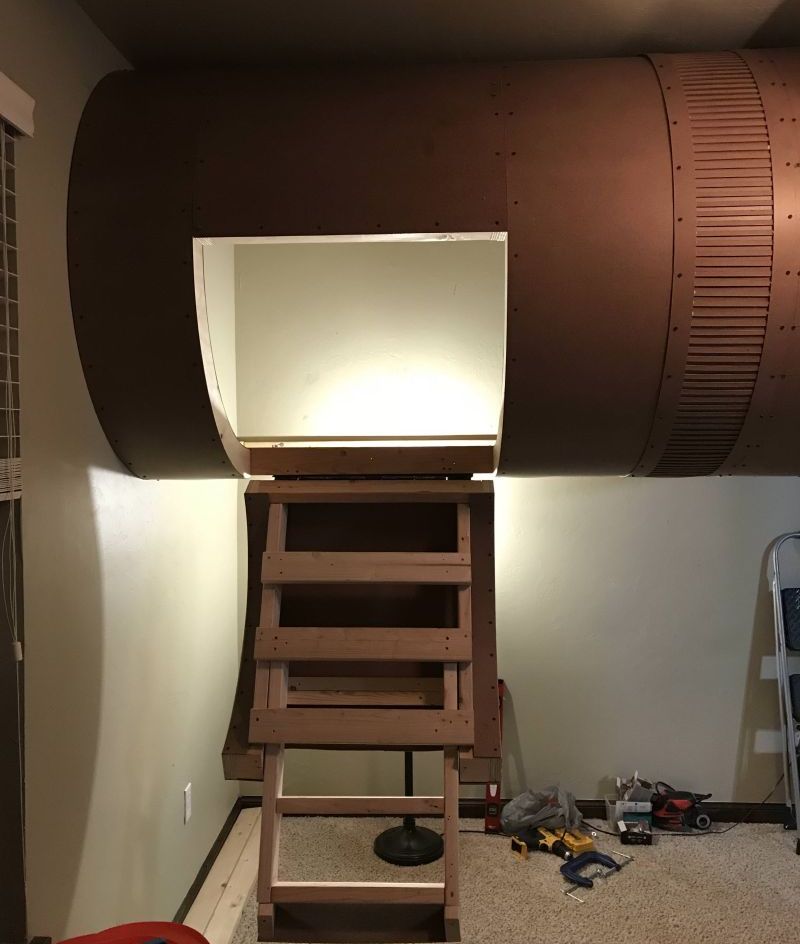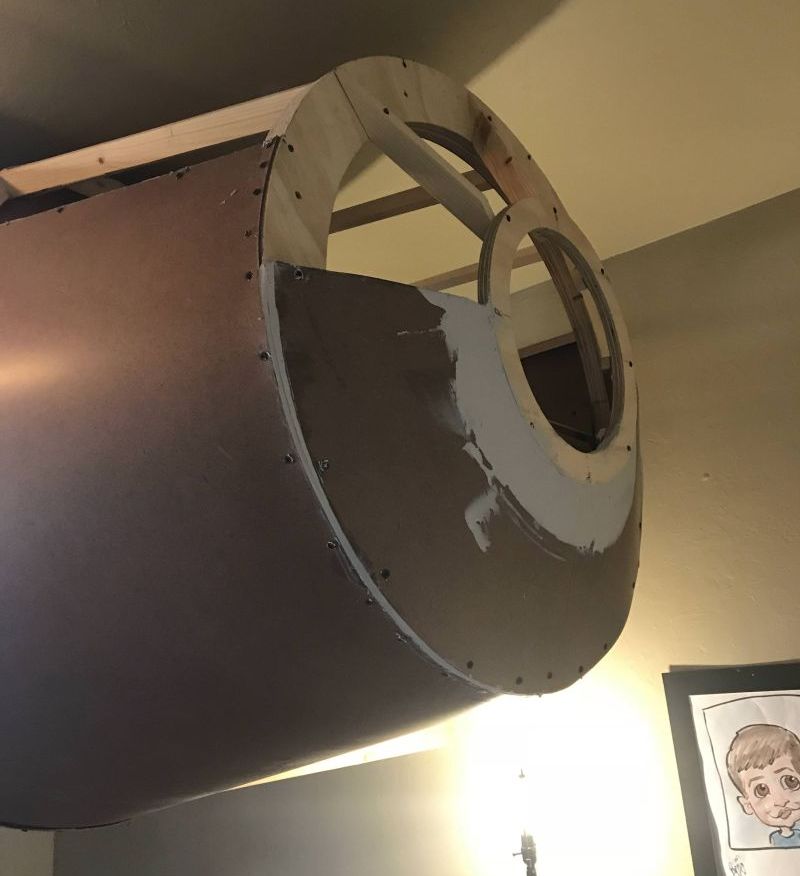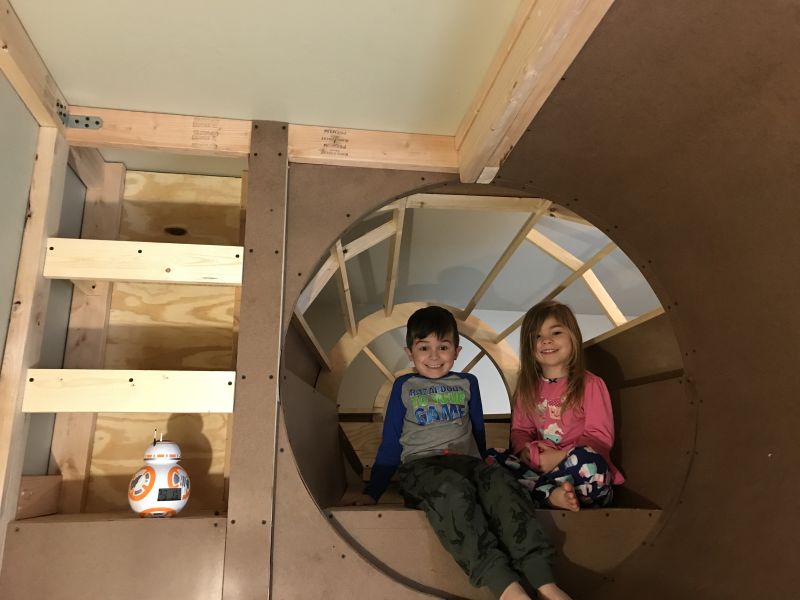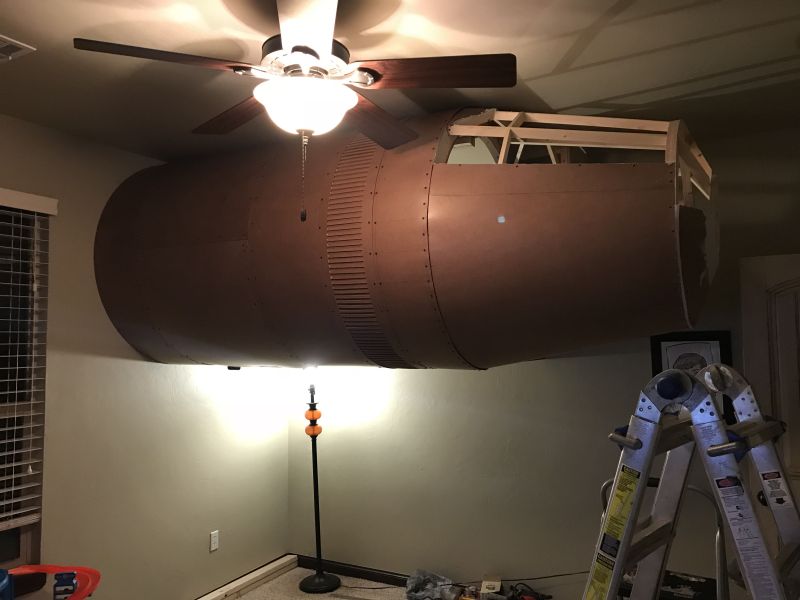 MORE INSPIRING CREATIONS BY SUPER DADS
Father Builds Star Wars-inspired Landspeeder Bed For His Son
Dad builds his daughter a bed with pink LED-lit tunnel
Colorado dad builds obstacle course for his energetic daughter
Georgia dad builds under stairs playhouse for his little daughter
Utah dad builds 300 ft-long backyard luge run for his kids
180 feet roller coaster built at home by a father for his children in San Francisco
Dad builds a mini version of his house for his 6-year-old daughter