We are nearly a week away from celebrating the spookiest day of the year. Halloween 2021 is deemed to be bigger than ever after the 2020 festivities were washed away due to the Coronavirus. Pumpkins, wreaths and decals are something that have become common and hardly attract the youth anymore.
If you are bored of regular Halloween decorations and want something out of the league, we have compiled a list of the 2021 Halloween home decoration trends. These ideas will help you make your home stand tall amid the rest!
Boho Halloween Décor 
People this year are decorating their homes for the Halloween party using unconventional yet funky Boho decorations. Boho Halloween decorations comprise macrame pumpkins, print frames and wreaths made up of pampas grass. You can also add a groovy garland to the list and see your house turn into an artistic mirage. To know more about the trending décor check out these fascinating Bohemian Halloween décor items.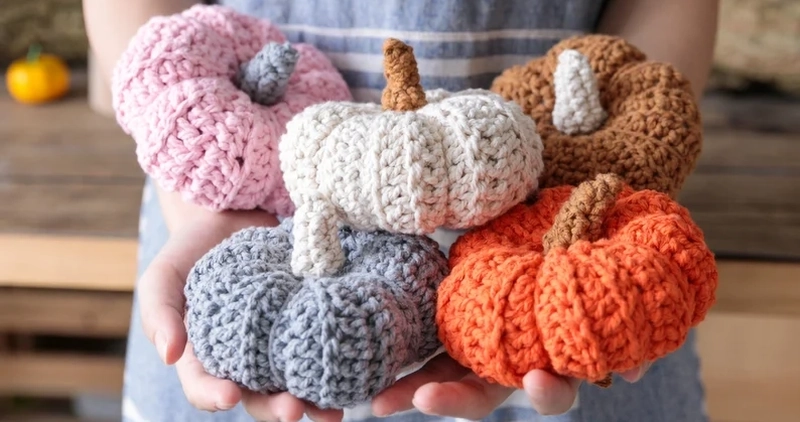 Halloween Gnomes
Gnomes are cute bearded figurines that are spooky yet playful addition to Halloween décor. These little wizards can be kept anywhere from the living area to your bedroom. These cute-looking gnomes also sit comfortably on a tabletop, shelf and have become hugely popular over the years; no wonder then the Halloween Gnomes are all the rage this year.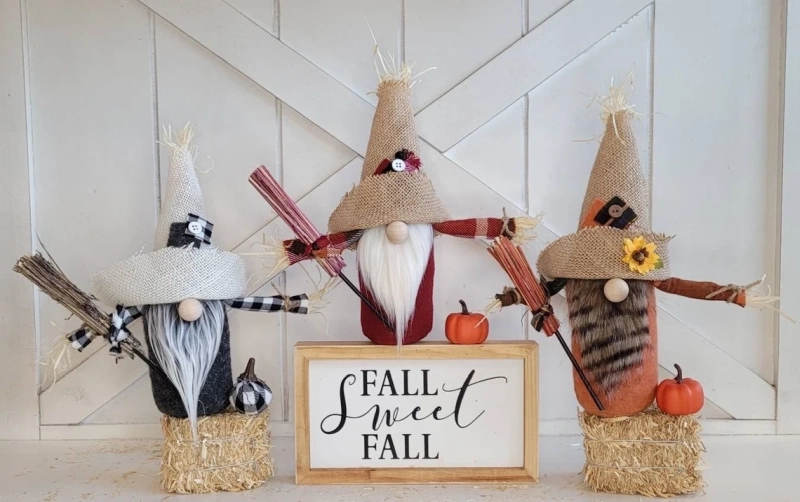 Vintage Halloween décor
Old is the new 'new' is a perfect oxymoron to celebrate the legacy of Vintage Halloween decoration. People generally want something more sustainable and everlasting and vintage Halloween décor items offer you exactly that. Antique and retro items like Vintage Halloween digital music score cover and old classy doormats are in demand and have gained immense popularity over the years. Stack your house with these vintage items and celebrate the fest along with your family. To catch up on the trend, you can gather some classy vintage décor from Etsy.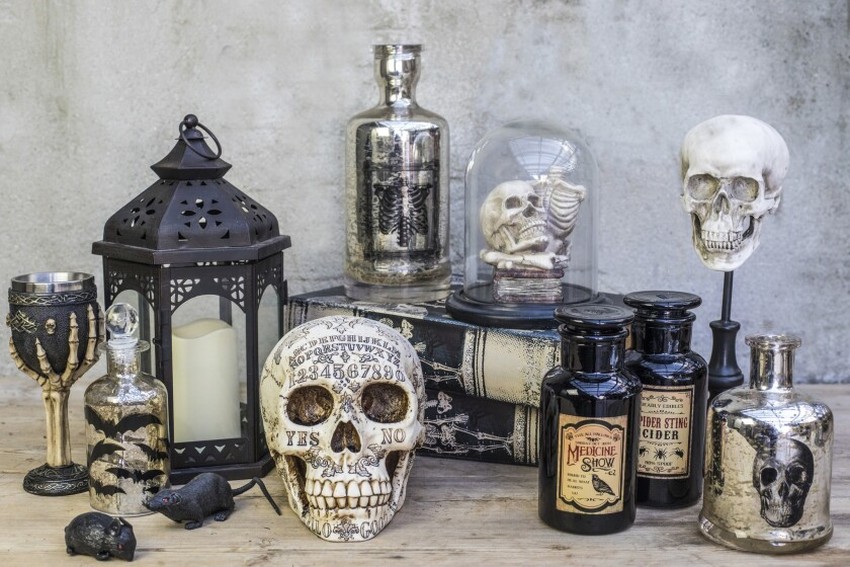 Also Read: 100+ Halloween Decoration Ideas for 2021
Tiered tray
These trays are very handy in the kitchen and have achieved a vogue status currently. Possessing a tiered tray in the kitchen will help you showcase your candles, pumpkins and wine bottles amid other special Halloween accessories. The best part is the multiple shelves of the tiered trays that offer ample space to flaunt your Halloween collection. If the idea has stuck with you, you can choose your decoration layout from these tiered tray decoration ideas.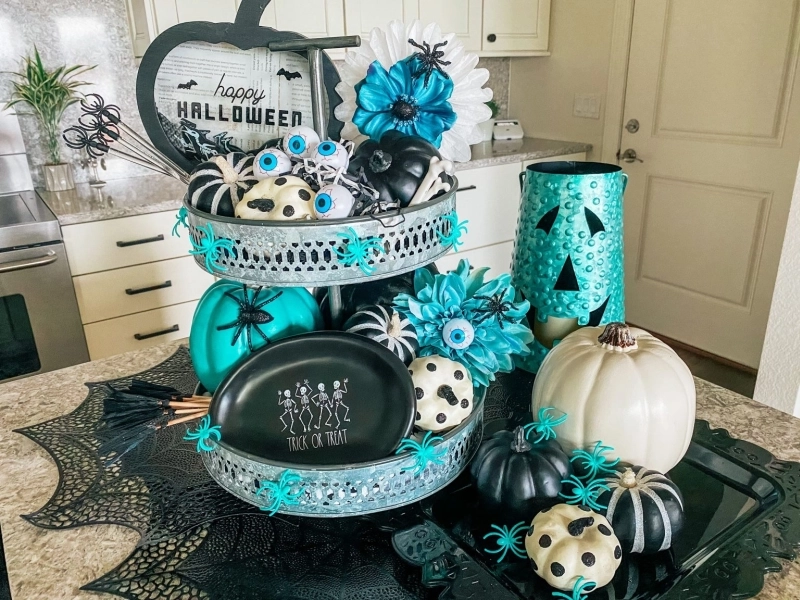 Halloween Trees
Halloween trees have attained cult status and are now nearly as common as Christmas Trees. Exhibit your eerie Halloween decoration by adding these spooky trees to the list. The trees may come with suspended pumpkins and bats on their branches or glow the dark theme bright with the use of dangling lights. Check out a few Halloween trees on Etsy and make your choice for the one you'd want at home.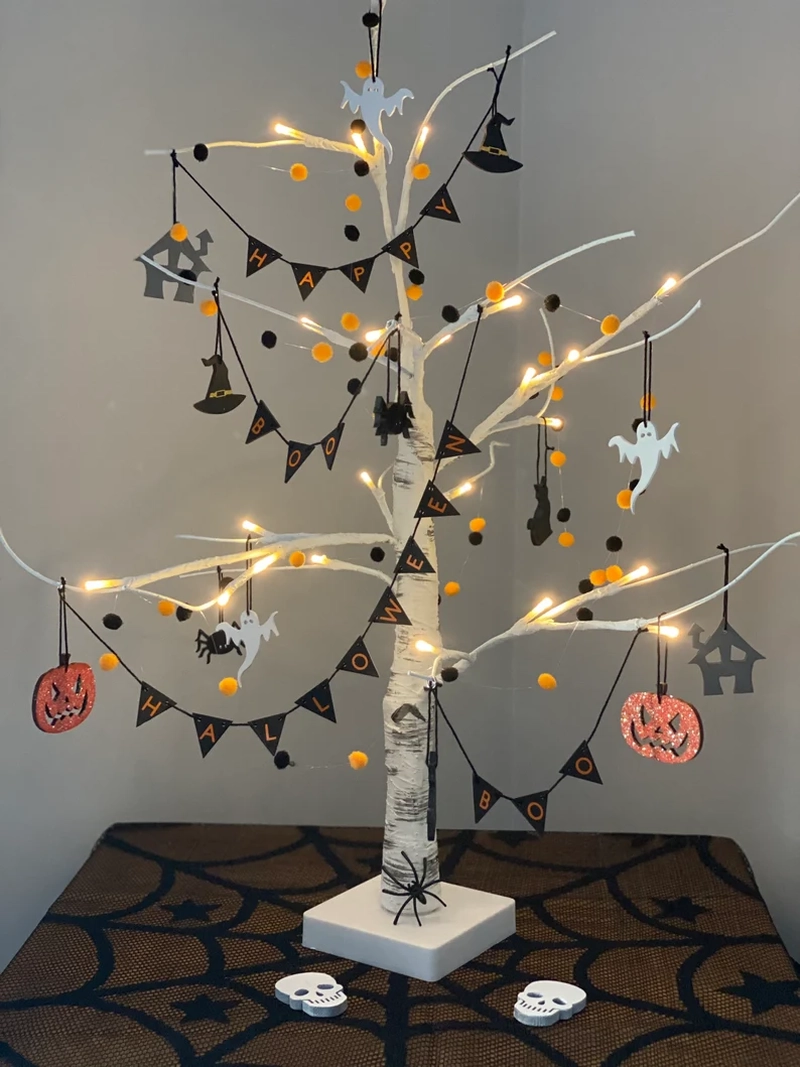 Halloween Pastel
In case you want something simple, soothing and soft trendy Halloween pastels will have you covered. These clip arts would look cute on your wall and front door. These pastels are in high demand and are sure to lure kids who would absolutely fall in love with them. Etsy is stocked up with crazy options that you can explore right away.