This year's Christmas buzz has settled down as time has ticked past the eve. Now you might be looking forward to having a rocking time on New Year's Eve, with a fresh start to the year 2017. So, how are you going to celebrate the event? Probably you'll be hitting the hottest club in town or perhaps watching it all from the cozy comforts of your home. Well, I suggest you spend this New Year's Eve somewhere you never imagined before.
I'm talking about all the happening Airbnb rentals which offer you a serene experience away from home. Or should I say, home away from home. So let's cut straight to the chase and help you choose your favorite destination to celebrate on New Year's Eve.
# Cable Car Resort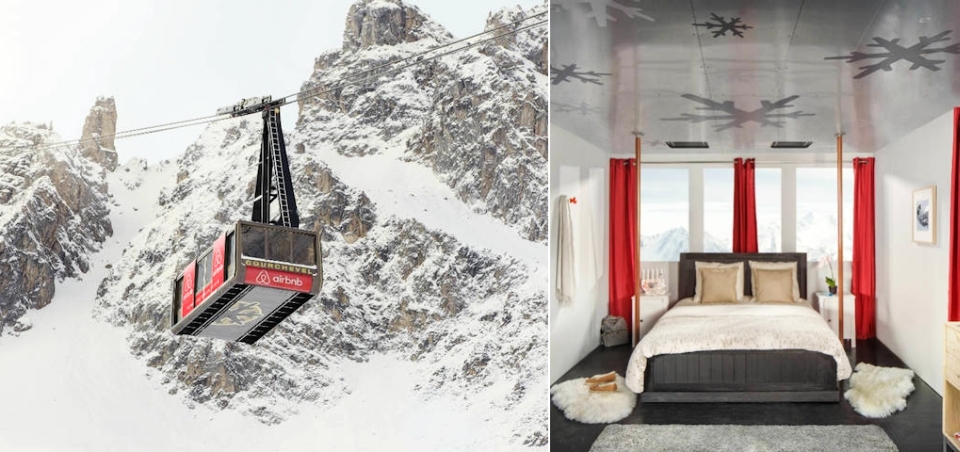 Airbnb is offering you a chance to spend a night inside Saulire cable car in Courchevel, France. Wondering how you'll manage to spend an entire night in midair? Well, the cable car at 9,000-feet is beautifully transformed into a luxury retreat, just like a five-star hotel room.
Price: Contest
# Moving House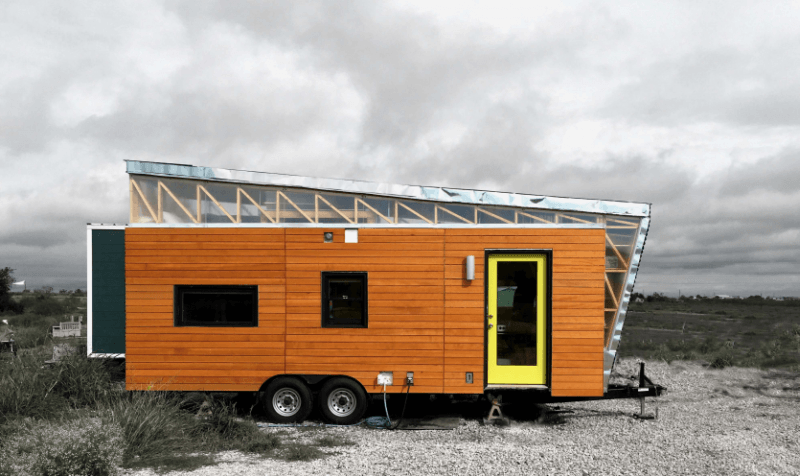 Interested in spending your New Year inside a tiny mobile house? You can surely relive your outdoor living fantasy by renting one on Airbnb. Kinetohaus, meaning "moving house" has been listed on Airbnb by Davis Richardson for avid travelers.
Price: $101/Night
# Rondolino Residence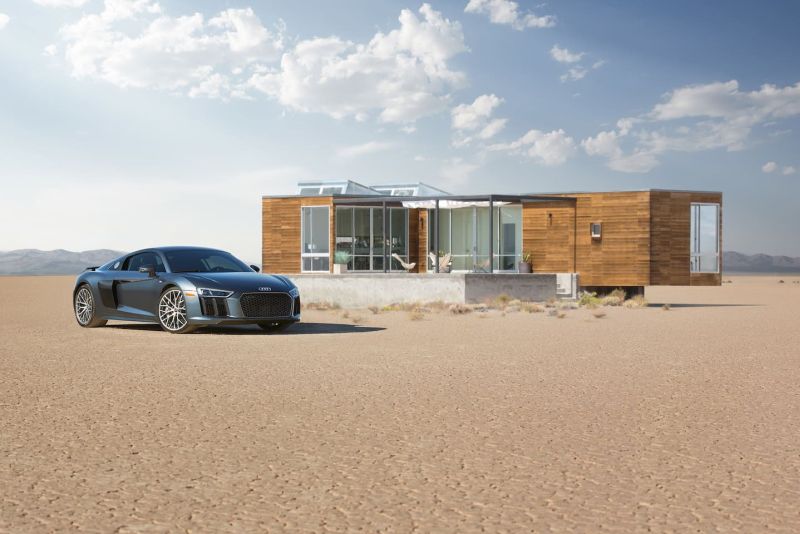 Dubbed Rondolino Residence, this stunning Airbnb abode comes with an Audi R8 Coupe to enjoy a ride on the expansive 80-acres of the driveway. Enthusiasts will be given a mind-blowing opportunity to drive on nearly endless straightaways, and dry lake beds in the region.
Price: $625/Night
# Underwater Shark Bedroom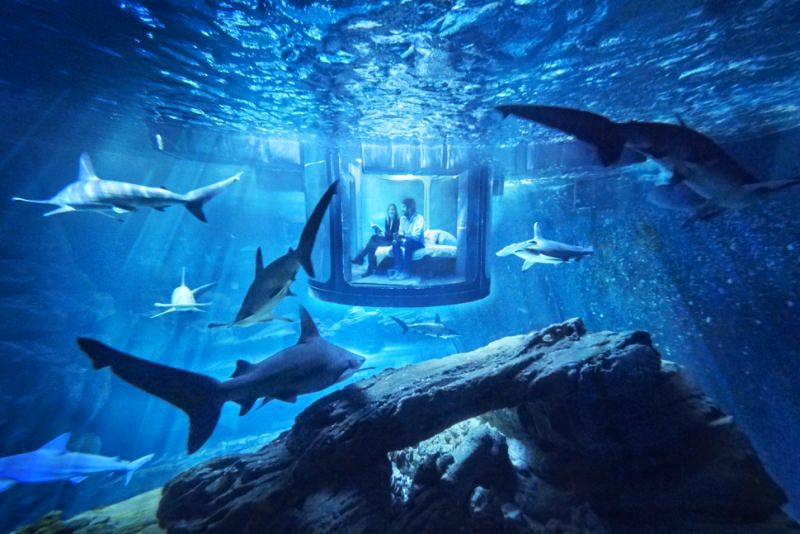 Airbnb underwater shark bedroom is designed to separate inhabitants from 3,000,000 liters of water and 35 dangerous fishes with a thick glass wall. The glass wall offers 360-degree panoramic views of the underwater life, while letting you sleep close to the 'Jaws.'
Price: Contest
# Von Gogh's Iconic Bedroom
Giving art lovers a chance to relive and reconnect with the past of Vincent Von Gogh, the Art Institute of Chicago come-up with a full-size replica of Van Gogh's painting 'The Bedroom.'
Price: $10
# Dreamy Tropical House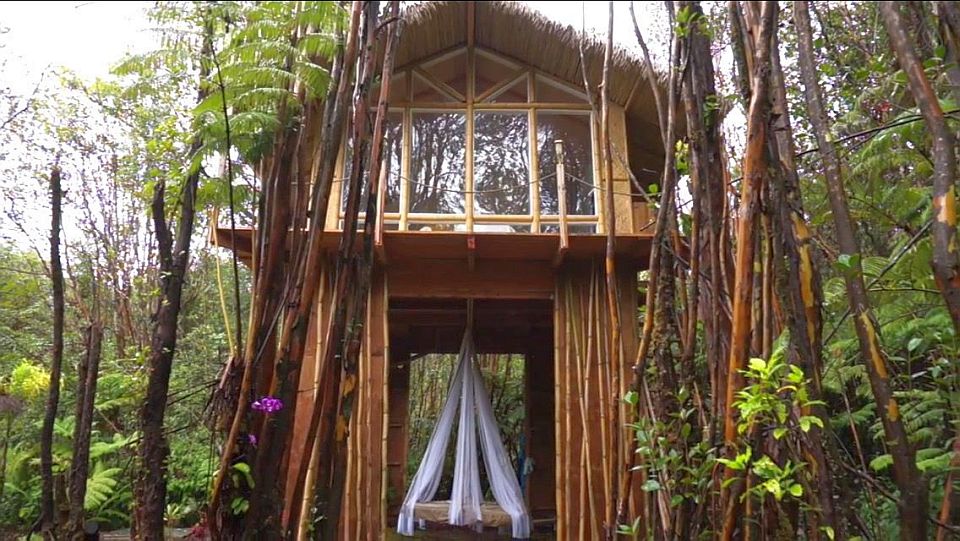 The Dreamy Tropical House by Kristie Wolfe is a 230-square-feet tropical treehouse situated amidst beautiful Fern Forest on Big Island, Hawaii. It is also AirBnb favorite tropical getaway destination, which is 15 feet above the ground and provides a 360-degree view of the captivating flora and fauna in the surrounding area.
Price: $68/Night
# Hobbit House
Situated at one of the mountains at Columbia River gorge near Chelan, Washington, this Hobbit House is built underground and features a small round hobbit hole door which depicts it like a fairy-tale home.
Price: $256/Night
# Safari Airstream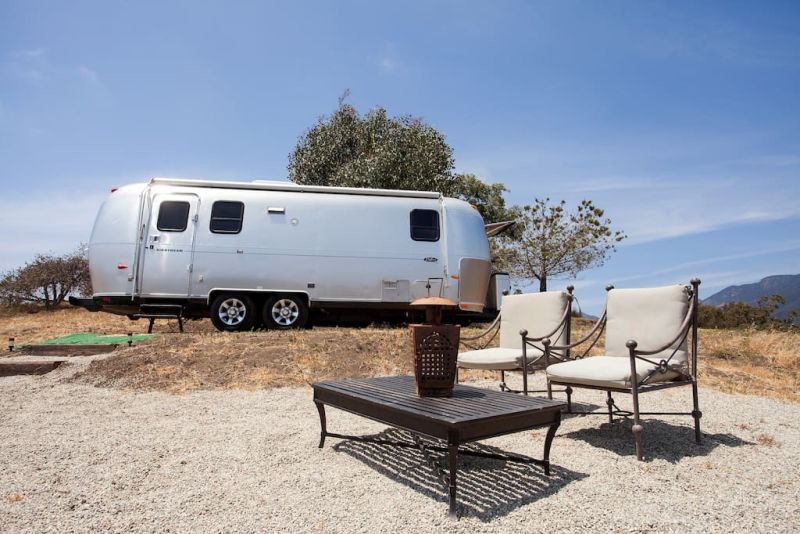 This retro Safari Airstream has been polished back to life by its renovators, Tommy and Bonnie from Malibu, California. They have brilliantly transformed an old airstream into a luxurious contemporary abode. The stylish condo sits atop a hill in Malibu and offers full 360-degree views of California's Zuma Canyon.
Price: $165/Night
# Fox House
The Fox Treehouse build by a married couple, Emily and Sloane from Nashville, Tennessee took almost a year to complete. Inspired from a poem by Wendell Berry, this treehouse looks normal from the outside, but on the inside it is one of the most luxurious you'll ever come across.
Price: $97/Night
# Private Nagasaki Island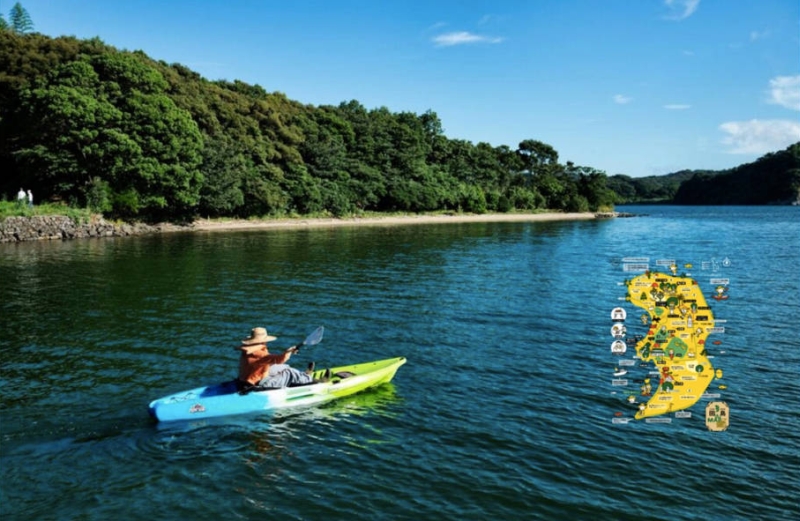 One location that is going viral on the internet for its sheer beauty is being hosted by owner Tetsuhiro. Just a few miles off the coast of Nagasaki, the Tajima island offers off-the-grid living for you and all your bunch of friends.
Price: $4000/Night for 100 people
# Worcestershire Cave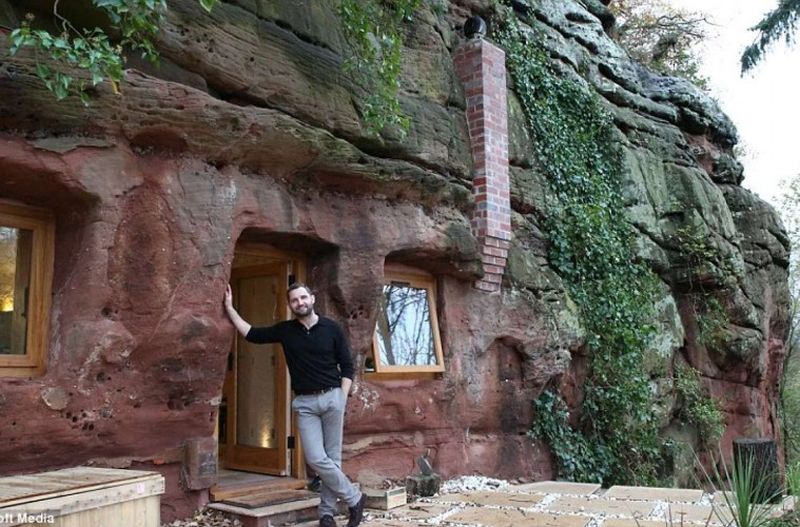 38-year old Angelo Mastropietro has spent $230,000 and over 1,000 hours in hand-excavating a 700-year old Worcestershire cave into his dream home. Exterior of the cave has not been changed much to maintain its authenticity, but once you enter inside you'll find a lavish home full of luxurious amenities.
Price: $286/Night
# Old Stone Tower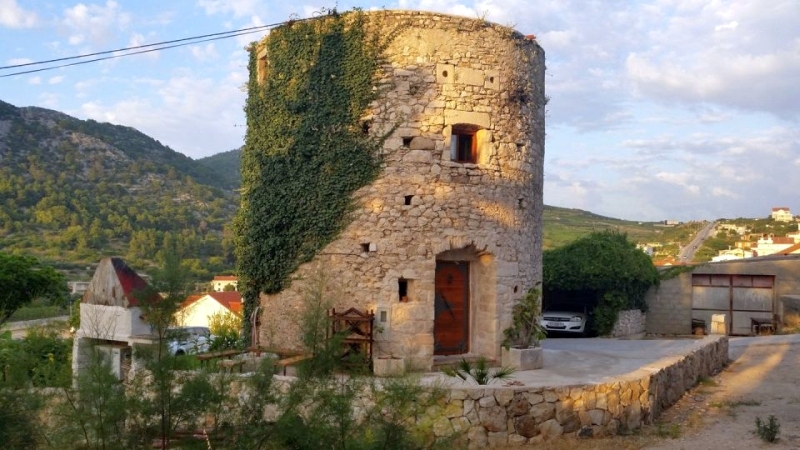 Situated in the center of the town of Hvar, Croatia, the old stone tower is renovated into a vacation rental home, offering a playful throwback to village life. Originally, the old tower 'Ruina di Molino a Vento' was built in 1761 by the Franciscans as a windmill, facing the port on the island of Hvar in the Adriatic Sea.
Price: $182
# Punta Jaguar Treehouse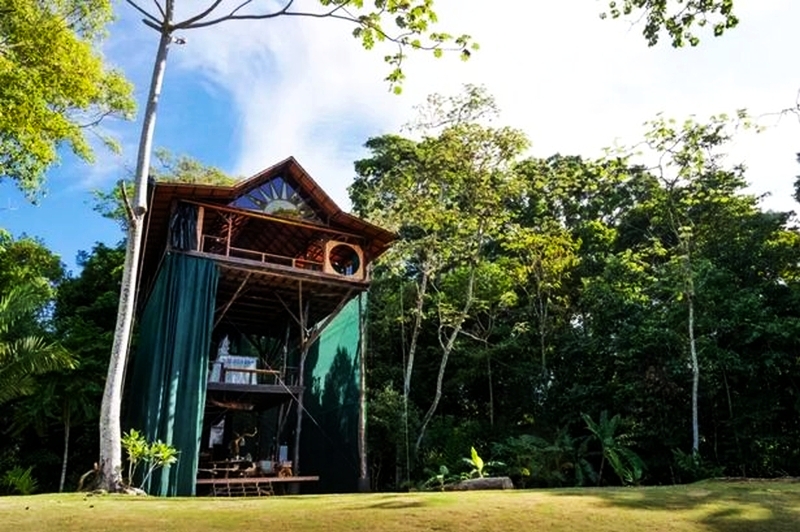 Situated in Puntarenas, Costa Rica, the beautiful Punta Jaguar treehouse is perfect spot for adventures. Overlooking panoramic ocean and surrounding wilderness, the towering house rests nearly 500-feet above sea level. To provide closer glimpse of wild life to the inhabitants, the house is even alive with the myriad species of birds and animals of the Osa.
Price: $362/Night
# Caravan Tokyo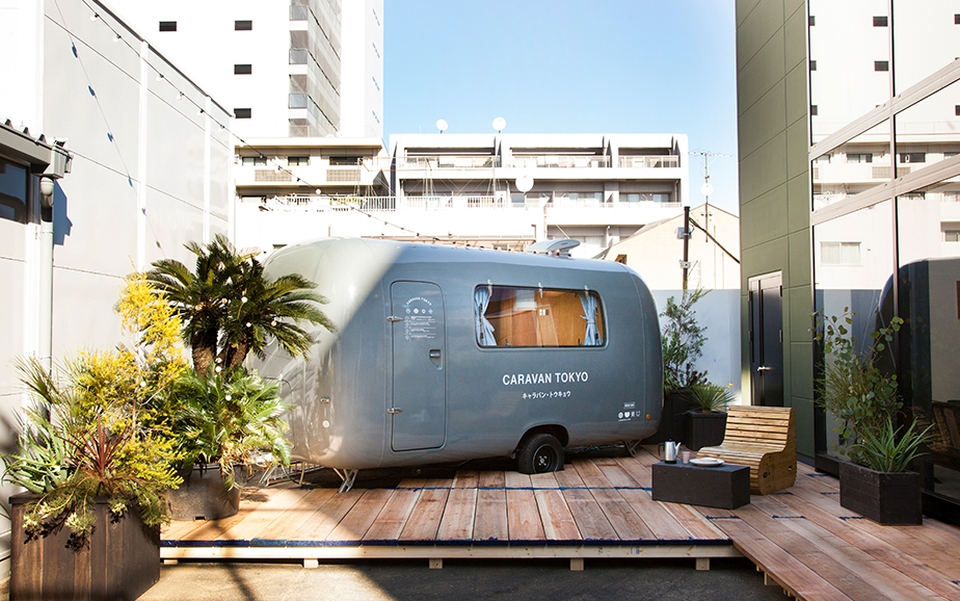 Mexico-based branding design studio Anagrama has fashioned a simple, classy yet intriguing branding and interiors for a Japan-based mobile-accommodation service Caravan Tokyo. The Caravan Tokyo is a mobile accommodation project located in several strategic areas around the city, representing the cultural features of Tokyo and Japan.
Price: $153/Night
# Dragonfly Desert Retreat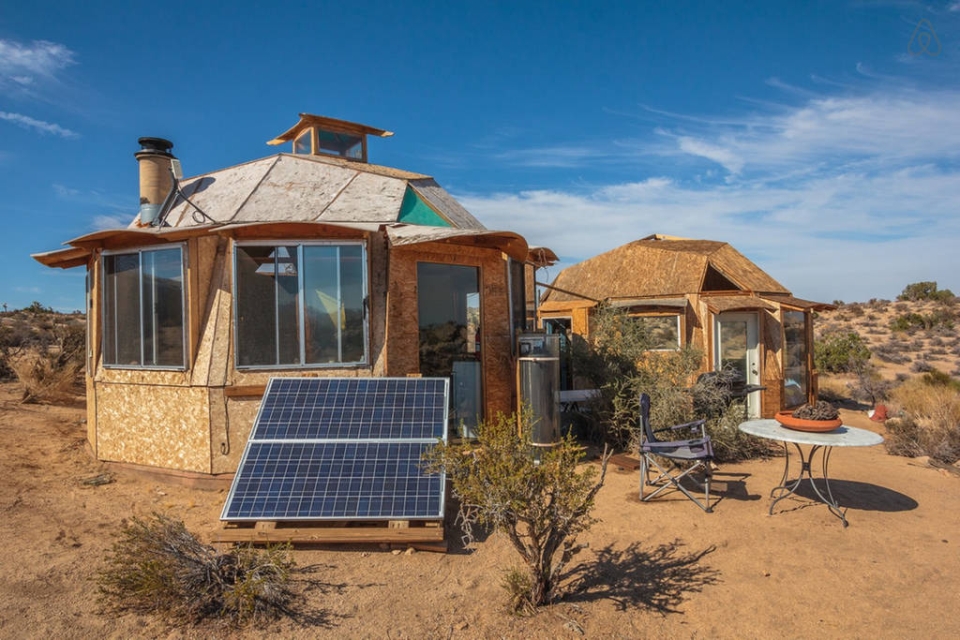 Located near Joshua Tree in California, the Dragonfly Desert Retreat has two dome houses and an outdoor swimming pool. Both dome-shaped living spaces resting in the middle of the desert landscape are completely off-grid.
Price: $98/Night
# Silo Cottage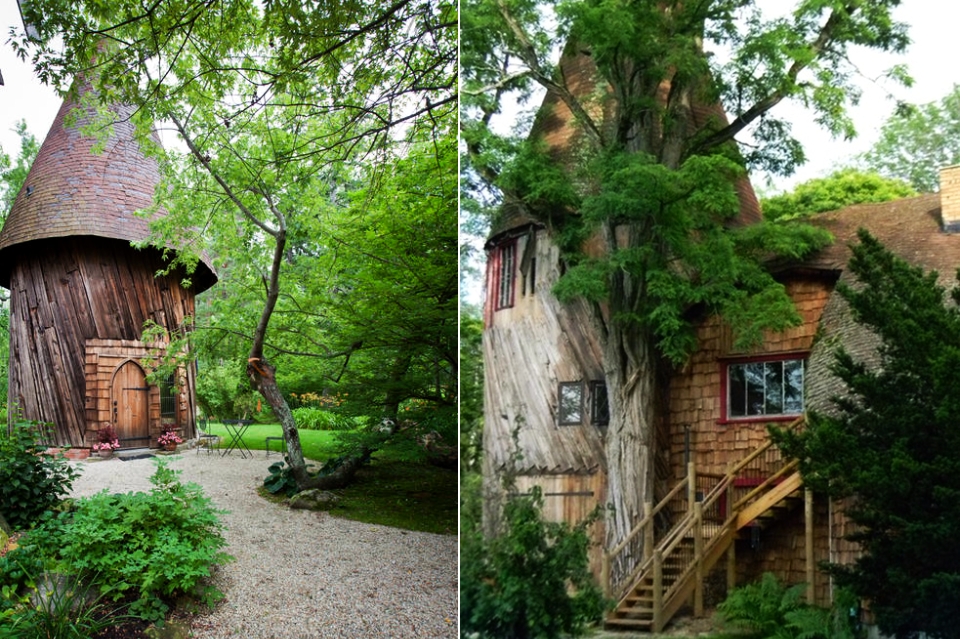 Nestled on a tranquil garden estate in Tyringham, Massachusetts, the tiny rustic home is a refreshing take on luxurious outdoor living. Entitled as the Silo Suite, this former sculptor's studio has been brilliantly transformed into a stunning one bedroom cottage that seems like a fairytale home.
Price: $230/Night
# Schaumburg Treehouse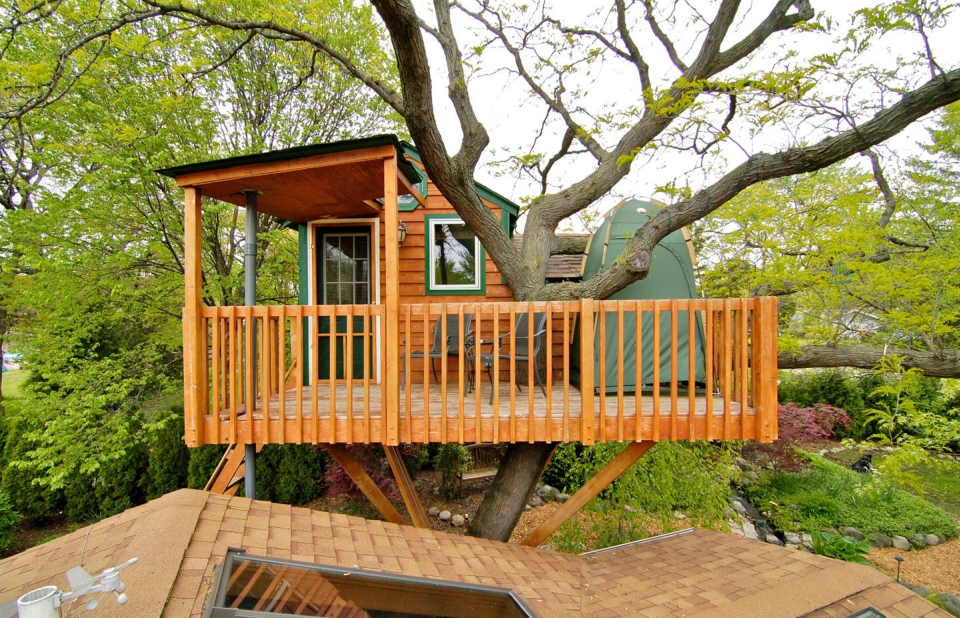 Schaumburg-based Dan Alexander had childhood fantasy of living in a treehouse. To make this a reality, he constructed 112-square-feet backyard treehouse equipped with all necessary facilities required in a home. Located half-hour drive from downtown Chicago in Schaumburg, the treehouse hangs 15-feet above a waterfall and koi pond in the backyard and rests in middle of lush green surroundings.
Price: $195/Night